Dosas are welcome anytime at my house, and the simpler the better. Although we do indulge in a Masala dosa once in a while, we do stick to simple Dosa(lentil crepes) most of the time.. and what can get simpler than a Ulundhu Dosa. This is traditionally made only with Urad Dal (split black gram) , but I have added a little rice to make it crisper.For this dosa, you can use whole Urad dal (with skin on) or dehusked Urad Dal (white variety – without skin on). If using the one with black skin on, grind it right with the skin on. The colour of the dosas may be darker, but will definitely be healthier..Serve it with any chutney.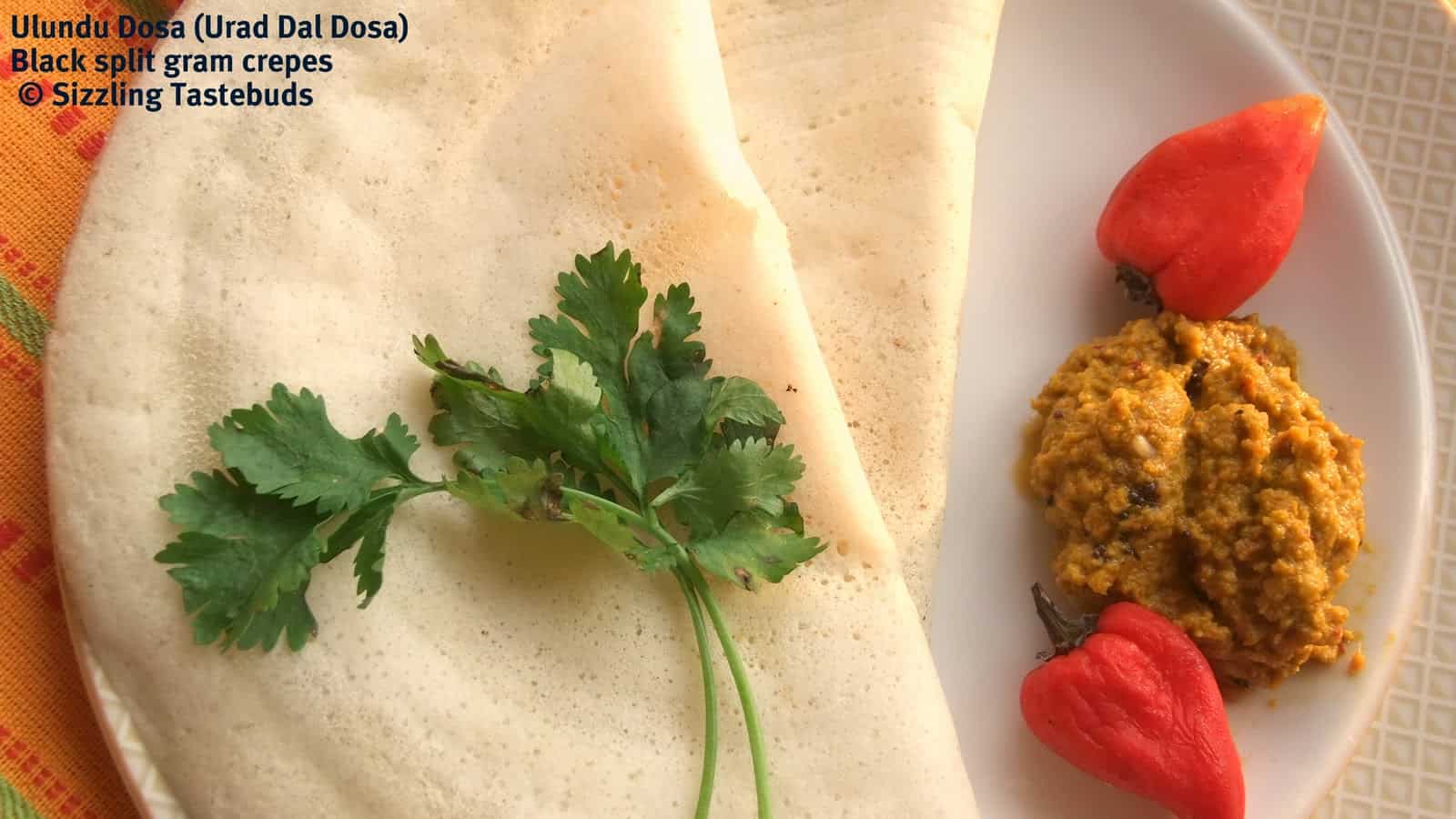 Pin

This goes to Blogging Marathon, MLLA # 43, hosted by Chez Cayenne, event by Susan, Cooking Challenge – Tamilnadu by Vidhya, Vardhini's New U and Radhika's Lets cook Rice.

Do Check out the fellow Marathoners here.

Prep time, including grinding : 30 mins. Soak time : 12 hours. Makes : Approx 20 dosas

Ingredients:
Par Boiled Rice ( Raw rice can be used too) – 2 cups
Urad dal (husked or dehusked black gram) – 1 cup + 1 handful extra
Methi / fenugreek seeds – 1 tsp
Poha – a handful (optional)
Salt – to taste
Oil – for frying the dosa
Method:
1) Soak the rice and dal separately. Soak the poha and methi along with the Ural dal.
2) Grind to a smooth paste along with the poha and methi seeds. Add salt and ferment for over 10 – 12 hours (preferably overnight)
3) After fermentation, nicely mix up the batter. Take a ladleful of batter and spread it in a circle on a medium-hot tava (skillet). Drizzle oil around the dosa, and cook on both sides till crisp.
4) Serve immediately with sambhar or chutney. The dosa here is served withMixed peel chutney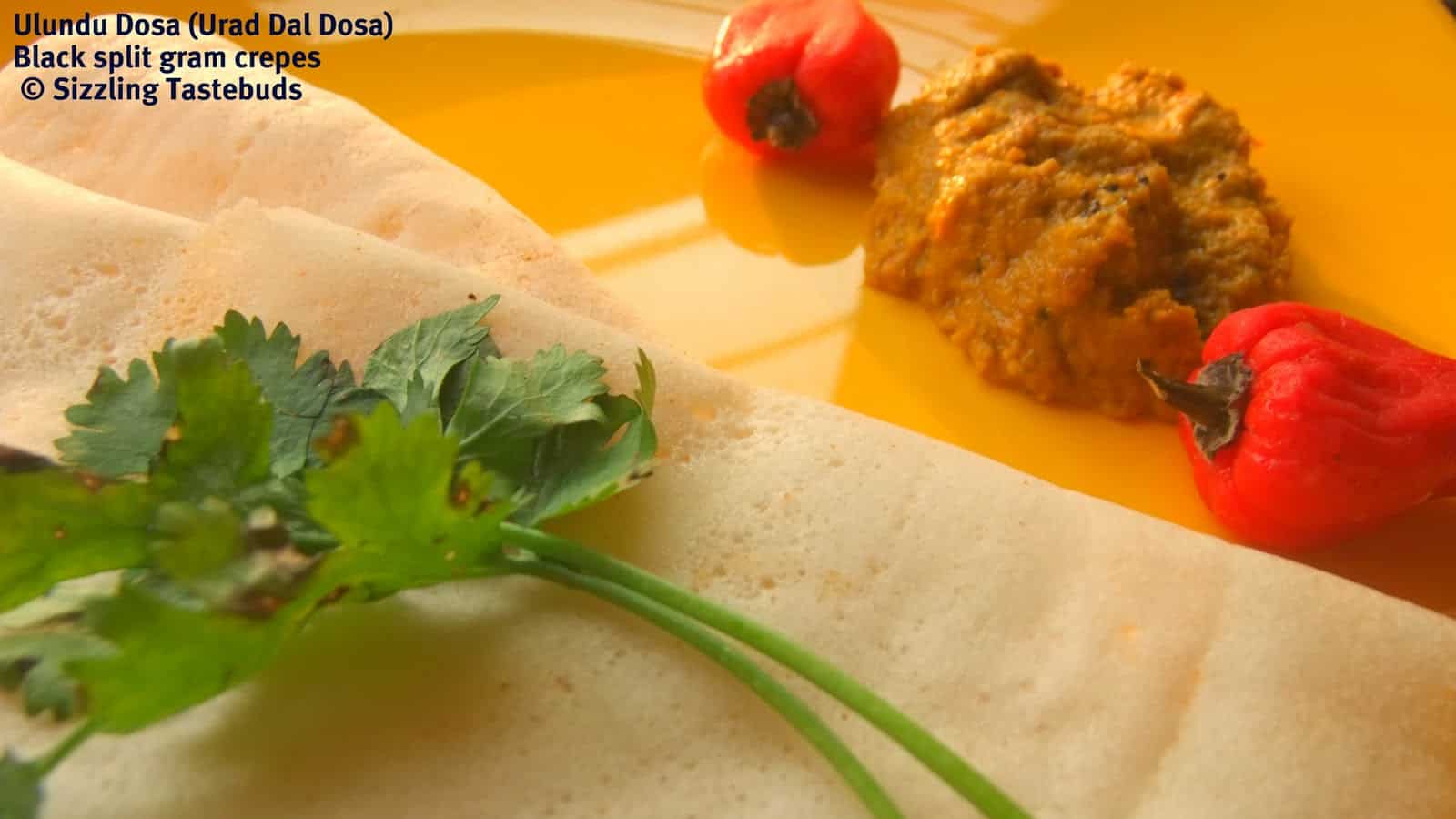 PinPin