Sandwiches are a dream to make and kids love it too ! My elder one used to take a lot of sandwiches in her elementary school and this  she's passed out her board exam with flying colours… How time flies !! 


From pestering her mom to pack sandwiches to making her own Open Sandwiches (from the eclectic Schezwan Cheese to Butter Chilli), it's surely a treat to see her make these dishes for herself and her sister… 


Yet, I wanted to present this ultra simple yet delicious Tomato + Cream Cheese Sandwich that the little one loves and it comes together in under 15 mins.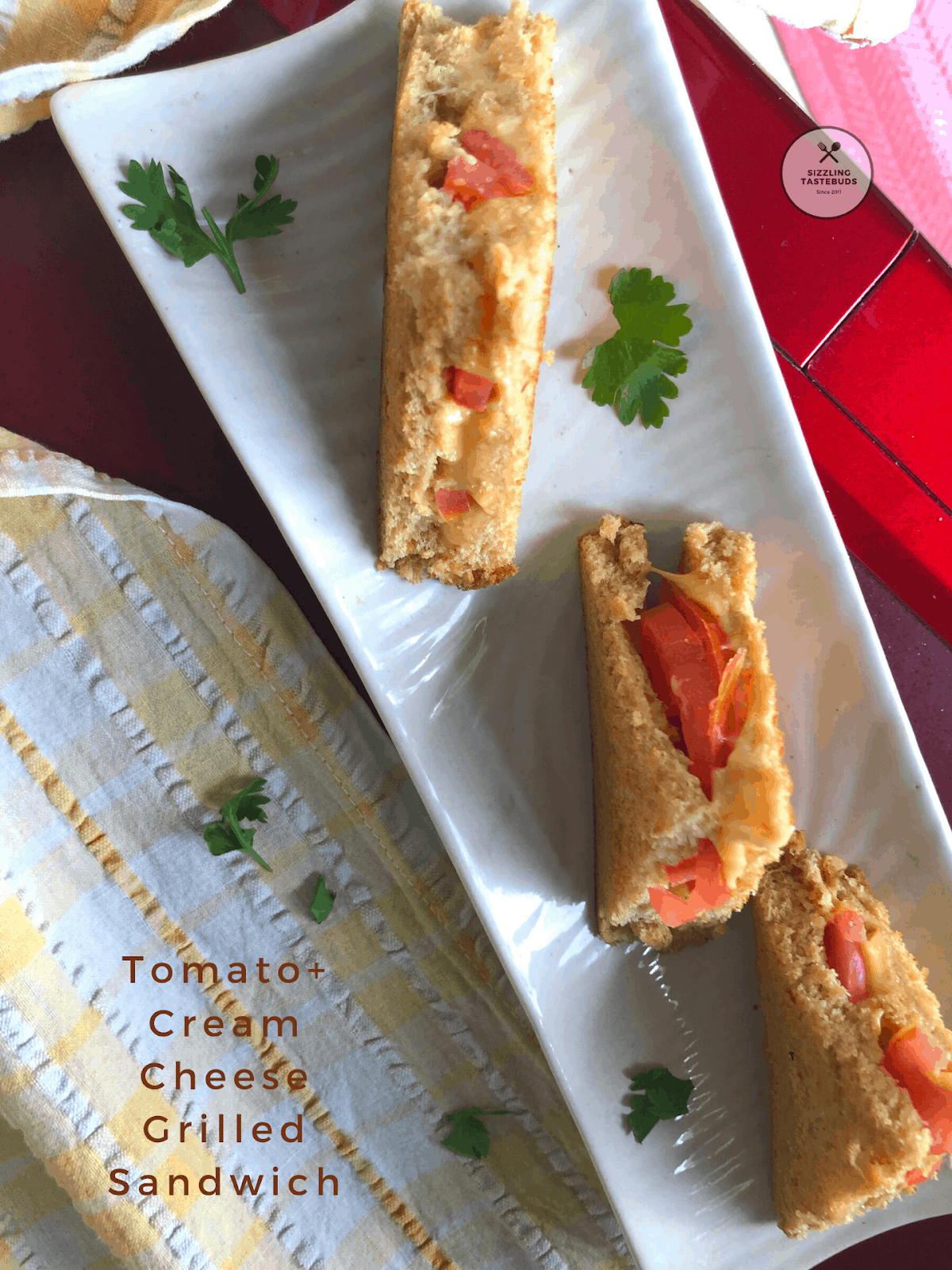 Pin



Other Sandwiches on the blog you may like, as this goes to my Kids' delight event – Monsoon Special treats that am hosting for Valli's Kids Delight Series till Aug 15th .  

Do add your kid friendly monsoon treats entry in the linky tool here  



Vegetarian Triple Decker Sandwich

Chilly Cheese Sandwiches | Street Food recipes

Butter Gulkand Chilly sandwich

Grilled Sandwich with Oven Roasted Bell peppers
Pin



Let's get to today's recipe:
Prep time – 5 mins; Cook time – 10 mins, Serves – 2


What you need: 
Brown Bread slices – 4 
Melted butter – 1 TBSP
Cream cheese (softened) – 2 TBSP
Chaat masala – 1 tsp
Salt and pepper – to taste (Check if Cream cheese is slightly salted and add accordingly)
Red chilli flakes – 1/4 tsp
Tomato – 1 ripe and firm (cut into thick discs)
PIN FOR LATER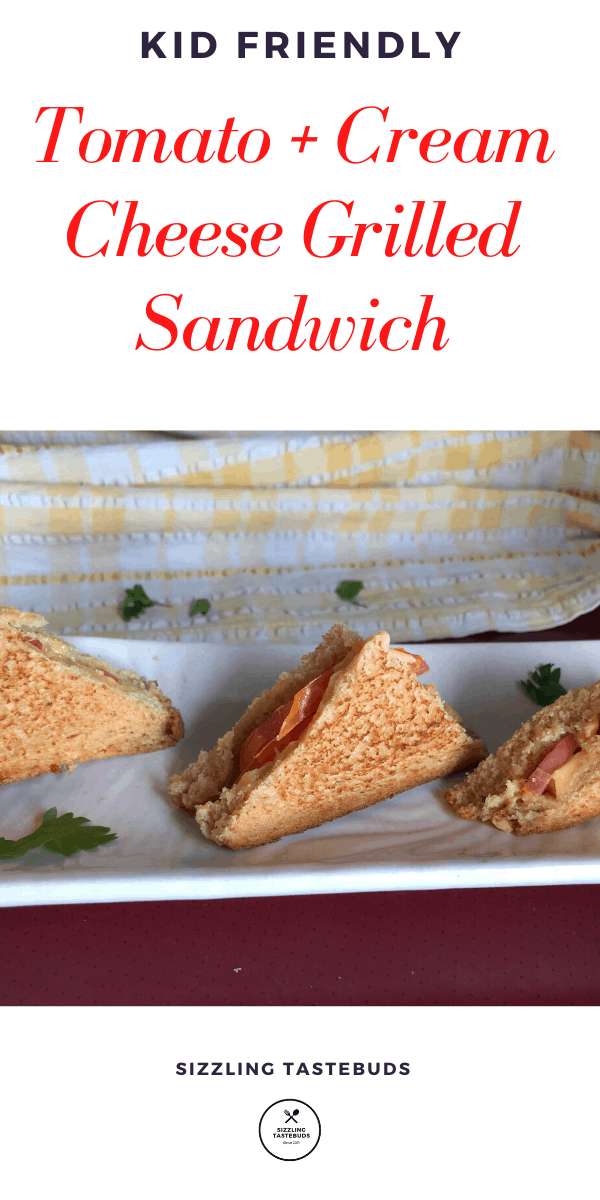 Pin
How to:
Heat the grill pan and butter the bread slices. In a bowl, whisk the cream cheese, chaat masala, salt, spices and pepper well. Apply on two of the 4 slices
Place the tomato slices on the cream cheese filling, Cover with the rest of the bread slices to make 2 sandwiches.
Grill till golden brown, Serve hot
Sending this to Srivalli's Kid's Delight event, guest hosted by me (Kalyani) themed on "Monsoon Treats".