Garlic is one of my family's favourite spices. I use it often to season soups or as a topping for pizzas or flavouring with my yeasted breads (dominos style garlic bread sticks, roasted garlic focaccia (which incidentally was also for #breadbakers) and Coriander-garlic pull apart rolls being the top favourites). The husband is also partial to this rather pungent spice, and when used in moderation, it can render a rather pleasing twist to the dish it's used in.
Today's pick is from my FB feed where I saw this 4 min video to make garlic rolls (source), so made my own twists with an Indian touch. It is my elder kid's favourite and she doesn't mind having this snack often (hmmmmm….as I type this recipe out, I recall that I promised her a batch of these rolls , soon :-))
If you have a basic pizza recipe, use it ( as I did from a frozen batch of garlic bread brought to room temperature), else make a fresh batch of dough. . Team it up with any warm soup and you have a filling dinner or bite into the warm gooey cheesy goodness as is : either way, the end product is lipsmackingly delicious 🙂 Do try and let me know how you liked these.
Thank you Karen for kindly hosting this month's edition of #breadbakers n for choosing a lovely theme with root veggies (my top pick was garlic the moment I saw the theme although am eager to experiment with potato / carrot / beets in yeasted breads).


What I really love about this group is that the various monthly themes are so well planned in advance, and even the time of scheduled posting is pre-decided. Makes baking a breeze. Although am guilty of skipping a few editions, I do look forward to baking (and blogging) for #Breadbakers …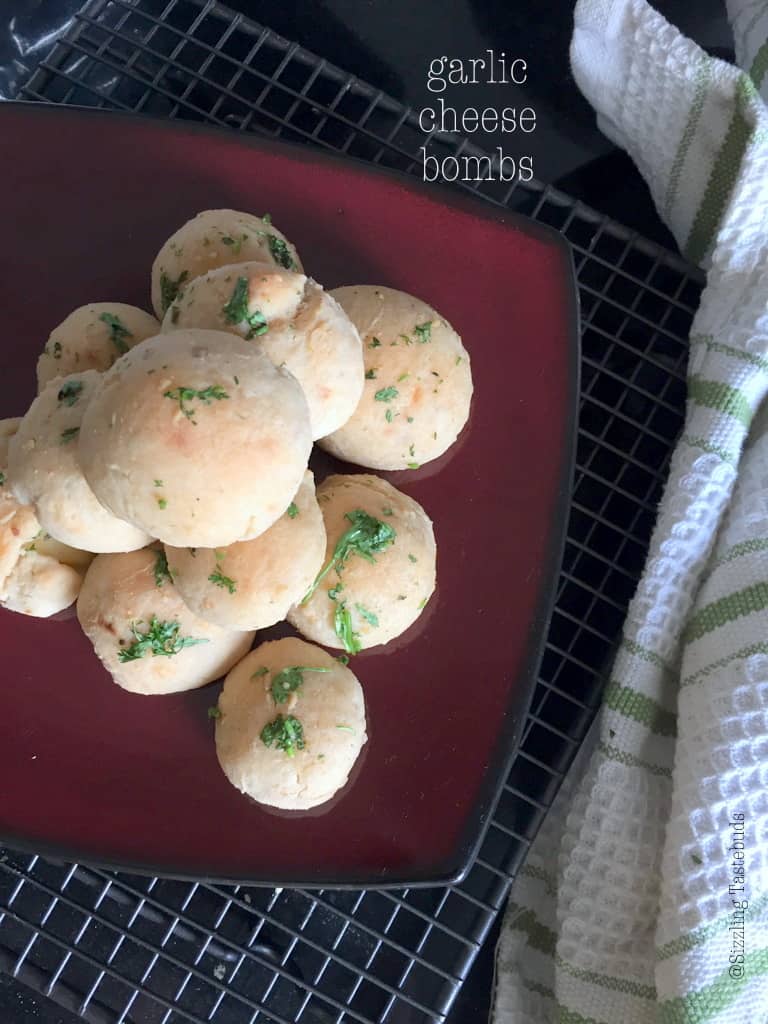 Pin
Adapted from here
Let's get to the recipe:
You would need:
One batch ofgarlic bread sticks dough recipe
(if you want to make a fresh batch of dough, head to the notes section below or even use your Basic Pizza dough)
Garlic pods – 10 medium pods
Mozzarella cheese – 75-80 gms (cut into 8-10 chunks)
Olive oil – 3 tbsp
Indian spices : red paprika, chopped coriander leaves, roasted cumin powder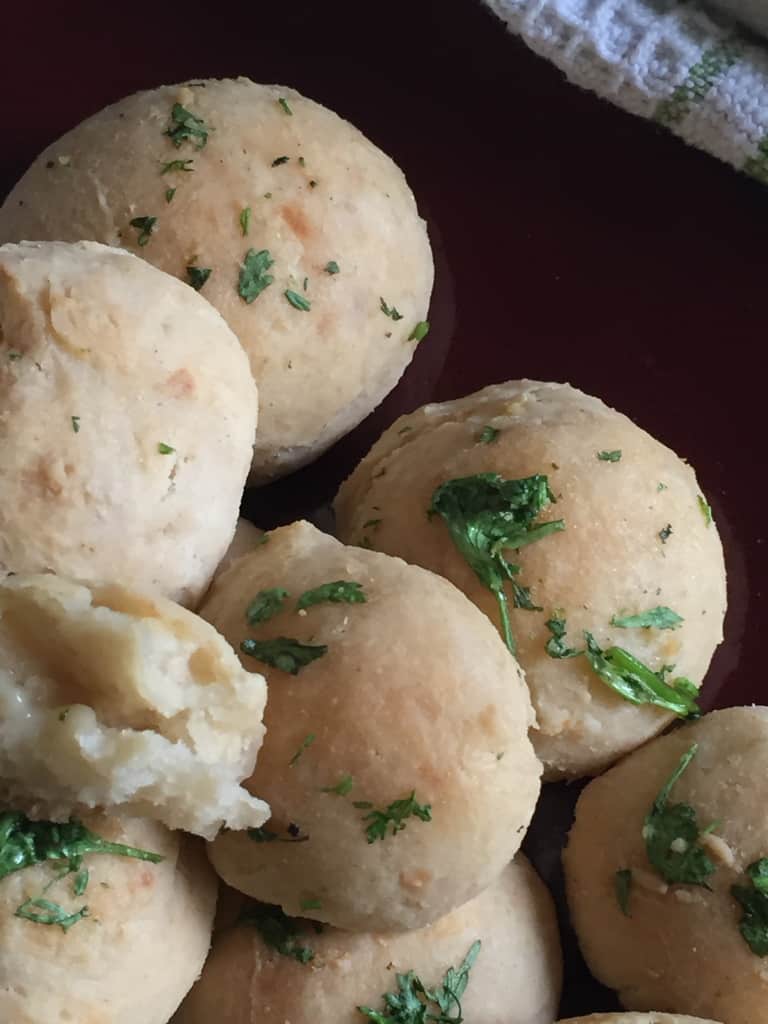 Pin
Method:
If using frozen readymade / homemade pizza dough, bring it to room temperature.
With a garlic press, crush the garlic pods (or mince them fine). Warm the olive oil, add the garlic and saute them. Add the pizza seasoning, Indian spice, chopped coriander leaves (or just plain oregano + red chilli flakes), mix well and switch off the stove. Let the garlic flavour seep into the oil. Add salt to taste (keep an eye on the salt for you would be using cheese too, which is salty).
Preheat oven to 180 C / 375 F. Line a baking sheet with parchment / silpat.
Divide the dough into 8-10 equal portions, flatten out one portion on your greased palm, stuff one portion of the mozzarella cheese, close up, roll the dough in the garlicky – spiced oil generously and place on the baking sheet. Similarly use up the remaining dough. Cover and let it rise for 10 mins (it won't rise much)
Bake in preheated oven for 15 mins (or till the cheese melts). Brush with the remaining olive oil (or butter) – Serve warm as is or with a bowl of warm soup.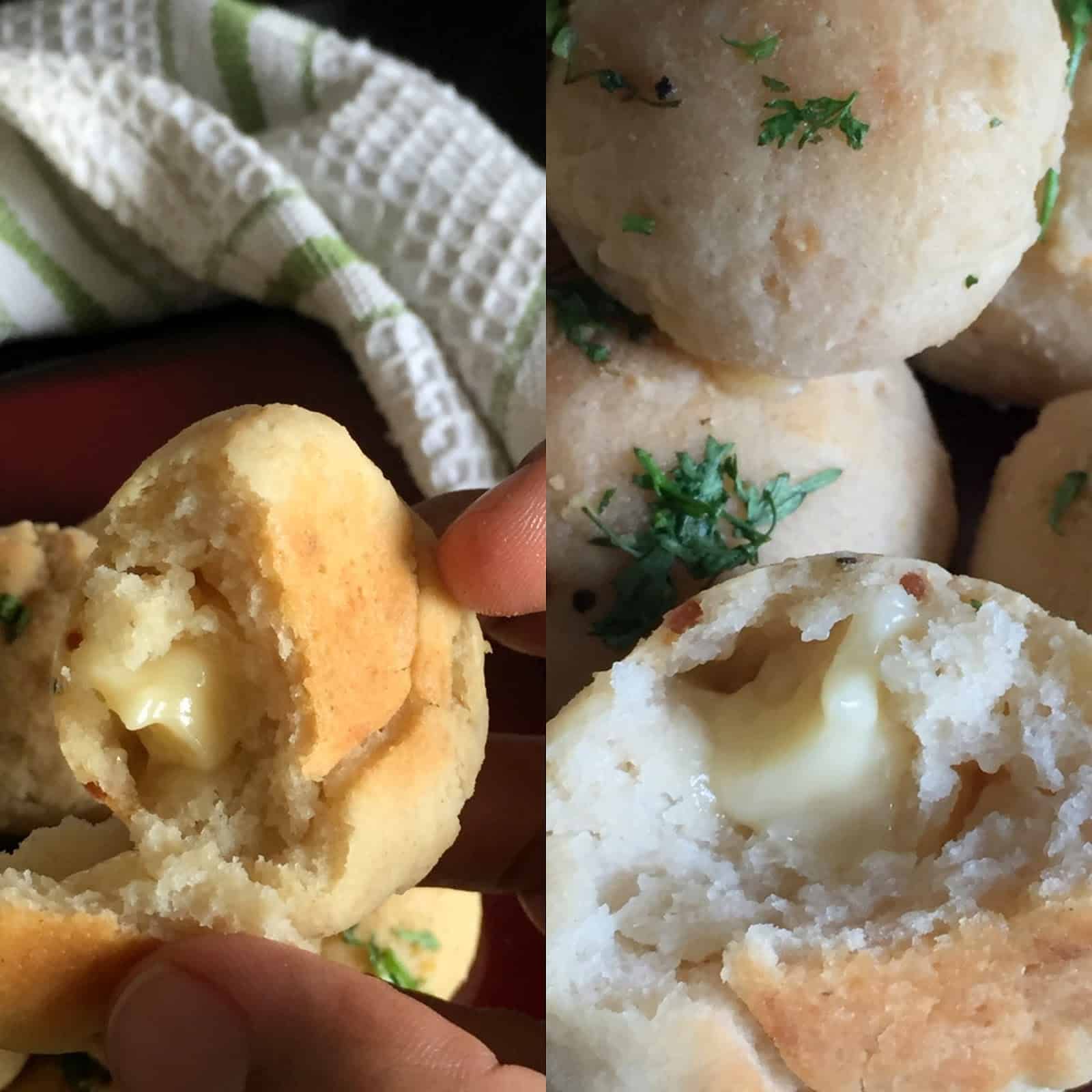 Pin
Notes:
1) Addition of Indian spices is totally optional.
2) As I used frozen dough, I didn't bake for a longer time, if you want it slightly browned on the top, feel free to use a milk / egg wash (but keep an eye on the rolls, you dont want to burn them).
3) For a basic homemade pizza dough (made with wholewheat), click here…
4) As I used my Garlic Bread dough, I used only the garlic flavoured oil for dipping. If using freshly made pizza dough or bread dough, you may add minced garlic while kneading itself.
Let's take a peek at what other #Breadbakers have dished out with the "Root Veggies" theme this month 🙂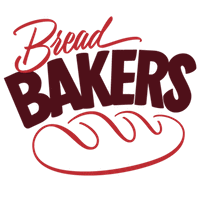 Pin
#BreadBakers is a group of bread loving bakers who get together once a month to bake bread with a common ingredient or theme. Follow our Pinterest board right here. Links are also updated each month on this home page.
We take turns hosting each month and choosing the theme/ingredient.
If you are a food blogger and would like to join us, just send Stacy an email with your blog URL to [email protected].