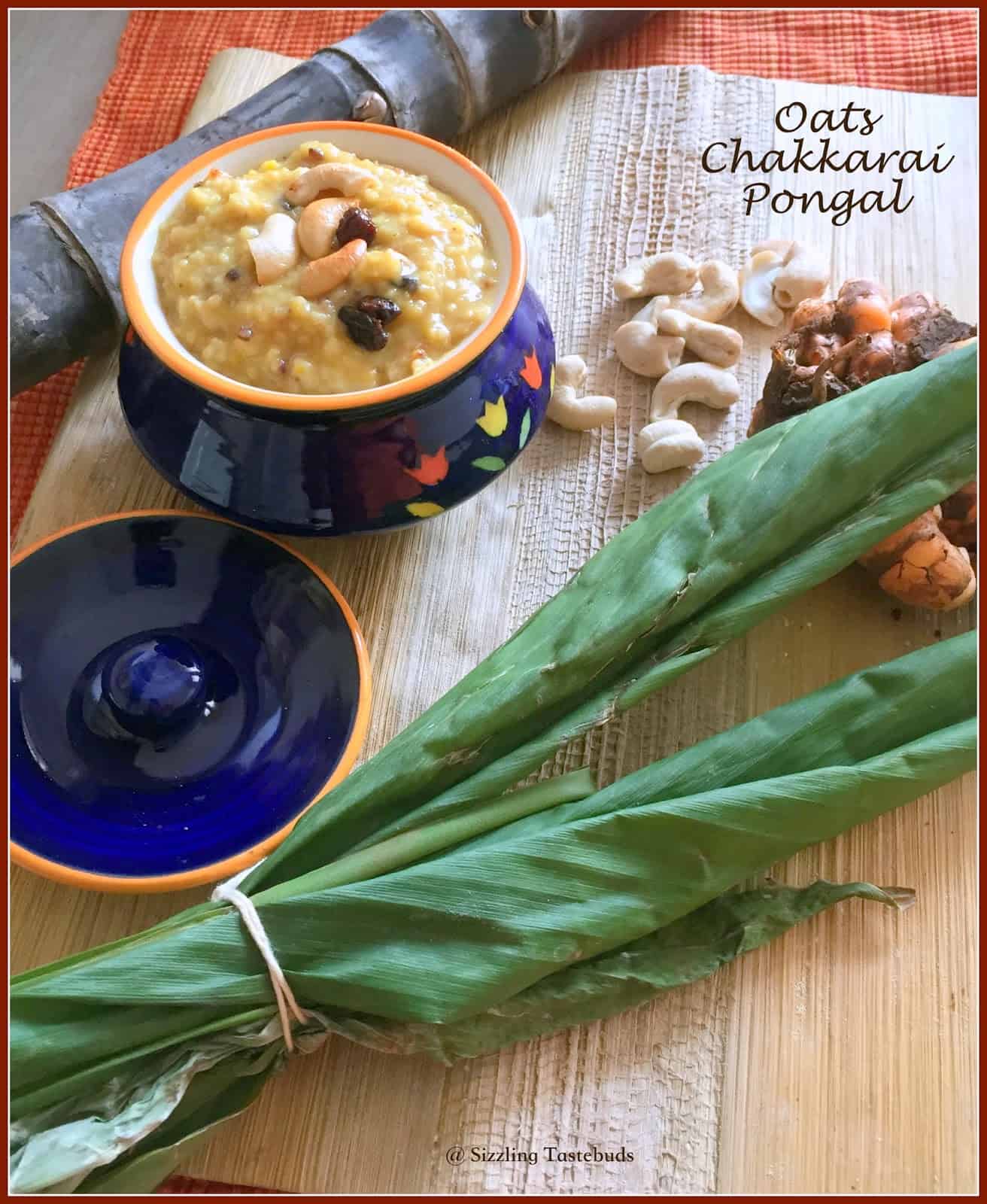 Pin
Oats in Chakkarai pongal – a new beginning of healthy eating this pongal festival.
Celebrated as the harvest festival, pongal has
come to symbolise the celebration of the bounty of the new crop. Similar
festivals like lohri, sankranti and Bihu dot the country around this date.
While we generally make Sakkarai pongal and Ven pongal (Khara Pongal) with rice and moong Dal , this year was a successful experiment with
oats for sweet version and thinai (foxtail millet) for the savoury version. We
loved both of them . Sharing the oats sweet pongal now. Thanks to Sangee
for this inspiration .
Prep time – 10 mins , cook time – 30 mins ,
serves : 4 generously
Ingredients :
Oats – 1 large cup (250 ml)
Moong Dal (split green gram) – 1/2 cup
Paaka vellam / red jaggery -3/4 cup
Ghee – 2 tsp
Cardamom powder – 1 pinch
Saffron strands – few
Cashew and raisins – as required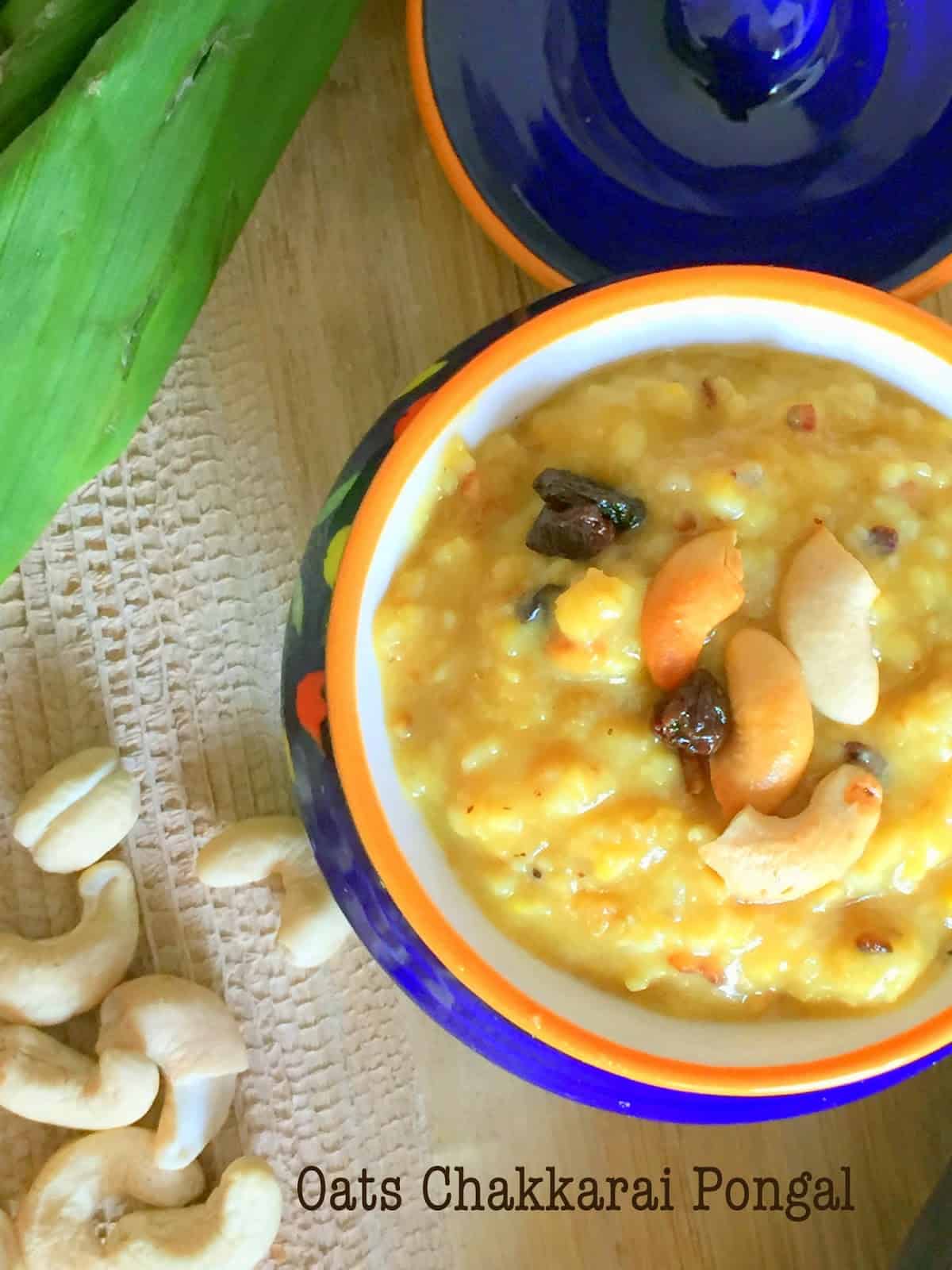 Pin

Method:
In a pan, dry toast moong dal and oats
separately. Bring 3 cups of water to a rolling boil, add roasted dal and let it
cook for 15 mins till soft but not mushy. Retain the Dal with the water
Meanwhile dissolve powdered Jaggery in 8-10 tbsp
of water and heat on medium flame to make a single string syrup. Cool
thoroughly.
In a third pan, bring 2 large cups of water to a
boil, add roasted oats and cook for 4-6 mins till done. If you are using milk,
add 4-5 tsp of milk and mix into the oats once cooked. Add saffron strands,
cardamom poWder, cooked moong dal and boil the entire pongal for 5-6 mins. Let
it cool completely. Now add the cooked oats-Dal mixture to the syrup and mix
gently.
Add ghee roasted cashew and Raisins and serve
immediately. If reheating the next day or later, add a tsp each of ghee and
milk and then micro for 1 min and serve warm. Don't reheat directly as the
sugar and Dal would burn.
Pin
Linking this to Vardhini's New U