Soup is one dish that's always welcomed. Though for me, its welcome if someone else makes it :p . There was once a phase early this year when Cauliflower was resented at home. Perhaps we had too much of it in the winter – Gobhi Matar, Baked Gobhi Manchurian (how can ANYONE have too much of that ?!!) , Gobhi Paratha. Anyways, you get the drift.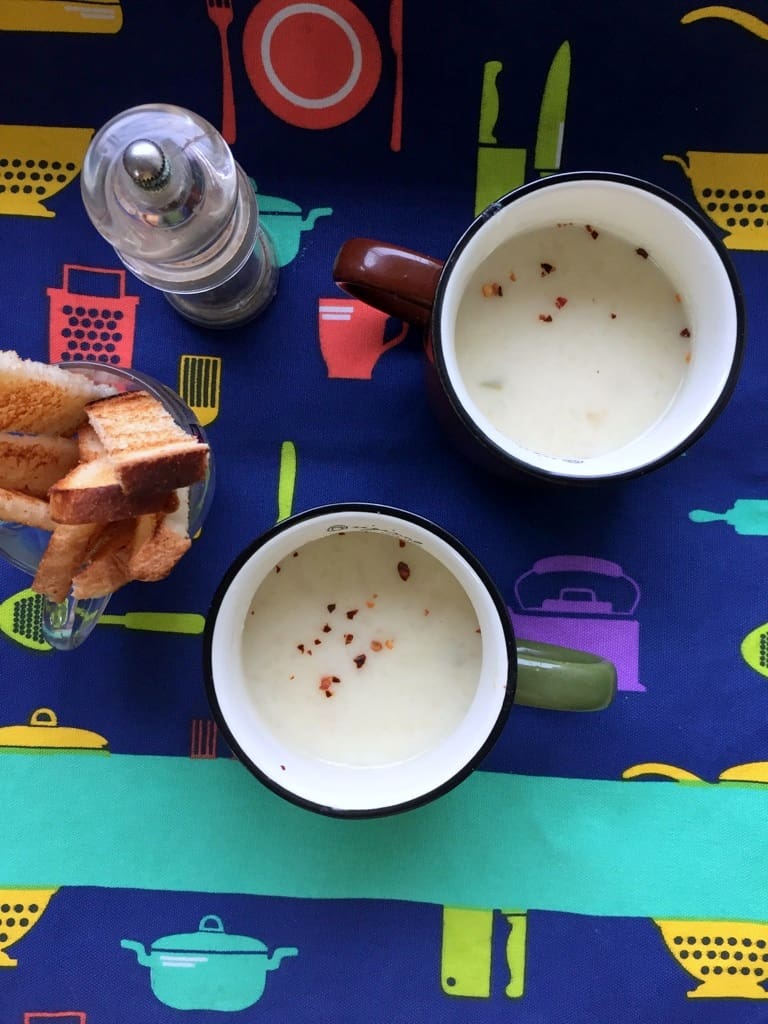 Pin

I had to devise ways of using up the cauliflower florets, and knowing my kids would love soups for their afternoon snack, made this one cold chilly day. The elder one lapped it up, although the younger one stuck to soup supposed to being either made of Tomato or Beetroot.

Either way, I had one more variation of soup added to the monthly menu, and couldn't be happier. If you are fond of soups, PIN THIS 21 soup link collection for your ready reference, including a curried cauliflower-lentil soup.


By the way, styling and photography credits : elder girl 🙂 I can't believe she's grown to be so aesthetic. Hugs and love to my little girl, who's all grown up – too fast 🙂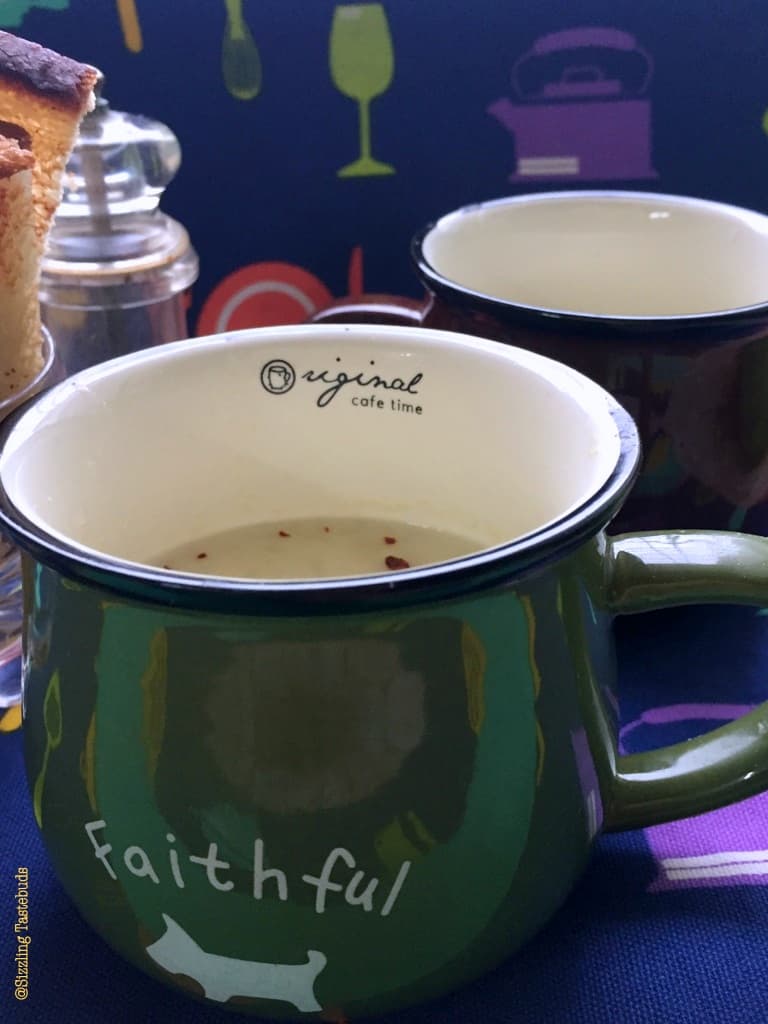 Pin

Intake of cauliflower has been analyzed in relationship to a variety of different disease risks. When consumed at least once per week, cauliflower has been associated with decreased risk of colorectal cancer and has been shown to be associated with a greater decrease of risk than broccoli (when consumed in a comparable amount). In terms of prostate cancer risk, cauliflower and broccoli have shown a similar ability to decrease risk. (Source – here)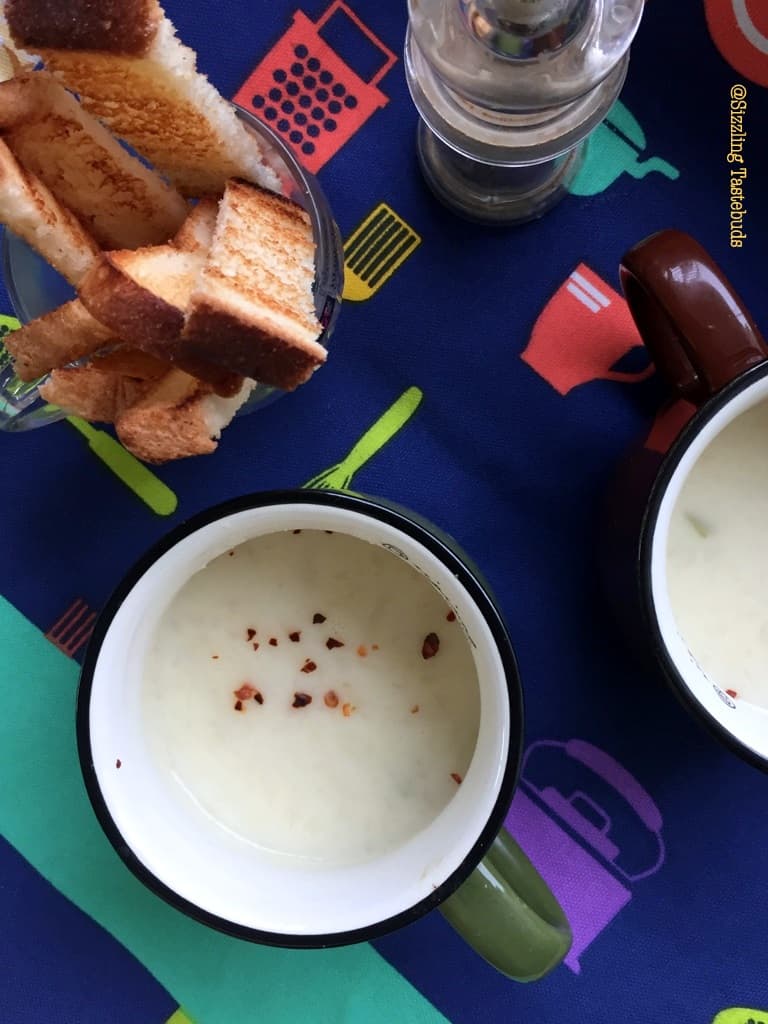 Pin
P.S:
1) This can be made vegan too – check recipe and notes below.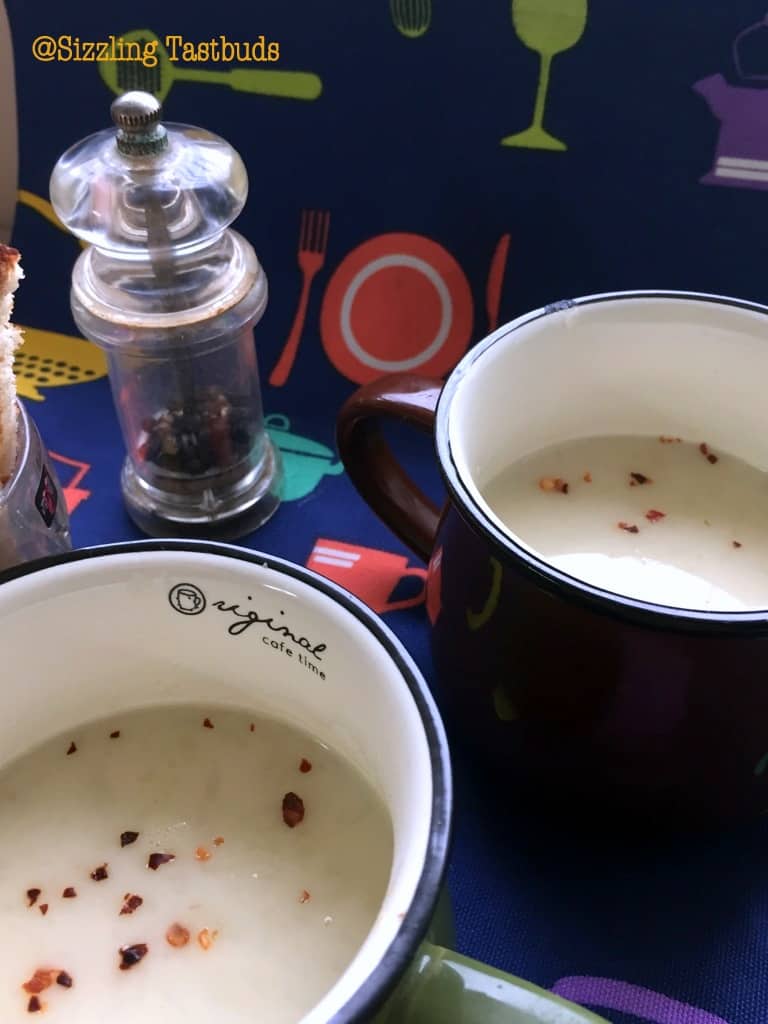 Pin
Prep time : 10 mins | Cook time : 10 mins | Serves : 2 generously
What do you need:
Cauliflower – 125 gms (Approx)
Onions – 1 large – minced fine
Garlic – 1/2 tsp
Milk – 1 cup (can sub with any vegan milk like rice milk or cashew milk, but slightly dilute before using)
Salt and pepper – to taste
Olive oil – 1 TBSP
15-min Homemade Vegetable Stock

– 3/4 cup
Aswan / carrom seeds – a generous pinch (optional, but highly recommended)
Bay leaf – 1 no
Topping – 1/4 tsp dried chilli flakes and crushed pepper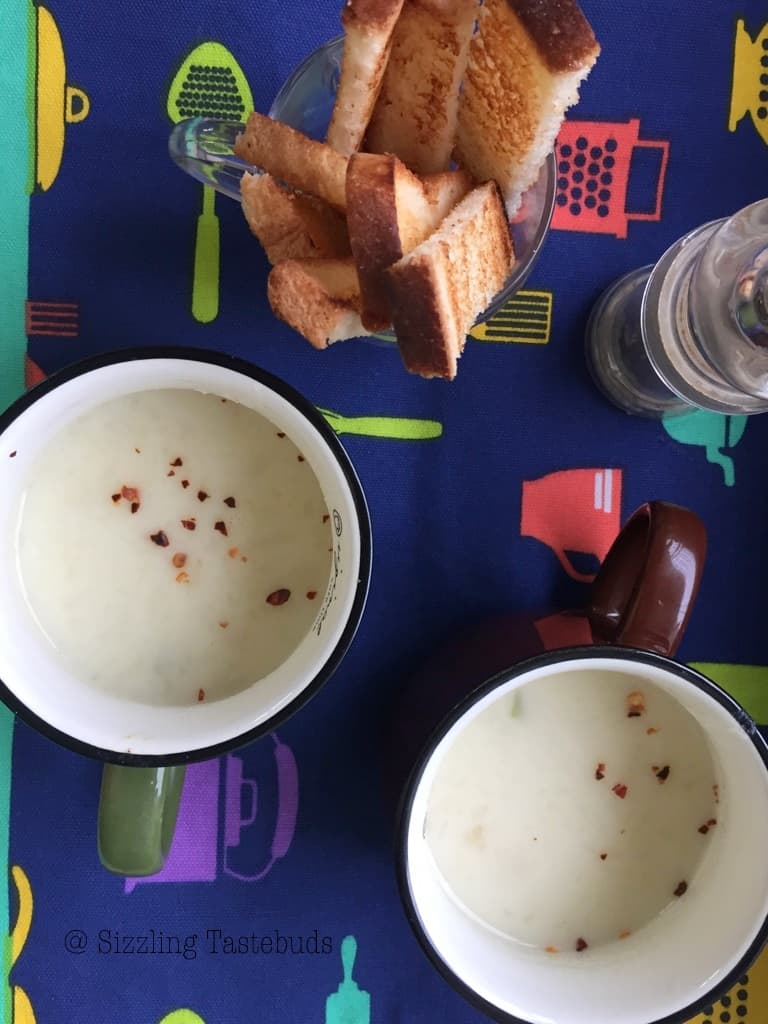 Pin
How to make:
Wash and chop cauliflower into small florets.
In a pan, add oil. Saute the bay leaf, onion and garlic till pink and translucent. Add the ajwain, cauliflower and salt. Add half of the 15-min Homemade Vegetable Stock

and cook covered.
after 8-10 mins, cauliflower would have cooked. Remove the bay leaf and puree the rest into a thick, lump-free puree (you can strain if serving to very small kids, but not recommended for older kids or even 3 year olds. If serving to <2 ajwain="" garlic="" kids.="" old="" skip="" span="" the="" too="" year="">2>
Return the puree to the pan, on medium heat add the milk and the remaining water and whisk thoroughly. Let it simmer for 4-5 mins.
Check for salt and spices – top with chilli flakes & crushed black pepper.
Serve hot with croutons / breadsticks or any bread.