From Condiments to snacks to Mains and sides, we move to the last course : Dessert / Sweet Nibbles.
Its the last week of Proteinicious dishes, and this week we see Nuts,Seeds and some other protein sources – all in some dessert / sweet nibble format 🙂 Bookmarked from Sapana's blog, this was a quick to make snack / breakfast and very filling and nutritious as well. I didn't make any changes except to substitute brown sugar with coconut sugar. I had a bag of sunflower seeds that needed to be used, and this was a healthy and delicious way of using them. According to this source, pumpkin seeds are pretty impressive, offering 16 percent of your daily needs in just 1/4 a cup.
Pin


Prep time : 10 mins, Bake time : 20-22 mins ; Makes : 6
Cuisine : American , Course : Snack / Breakfast, Vegan
Protein source : Pumpkin seeds


What you need: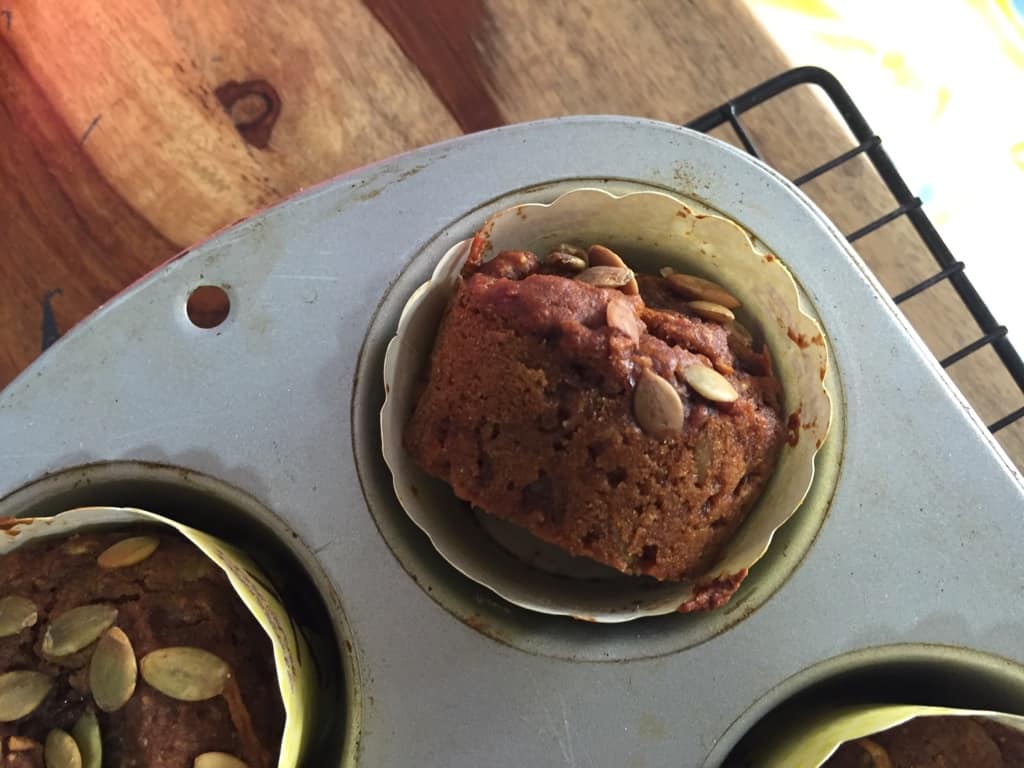 Pin


Dry ingredients:
1 cup whole wheat flour
1 teaspoon baking soda
1/4 teaspoon cinnamon powder
1/4 teaspoon ginger powder


Wet ingredients:
Coconut Sugar – 1/2 cup
2 tablespoon raisins
1/2 cup carrots,grated
1/2 cup apple,grated
1 teaspoon vanilla extract
1/2 cup orange juice ( I used the juice from 1 large sized Malta Oranges)
1/4 cup oil
To add: 1/4 cup sunflower seeds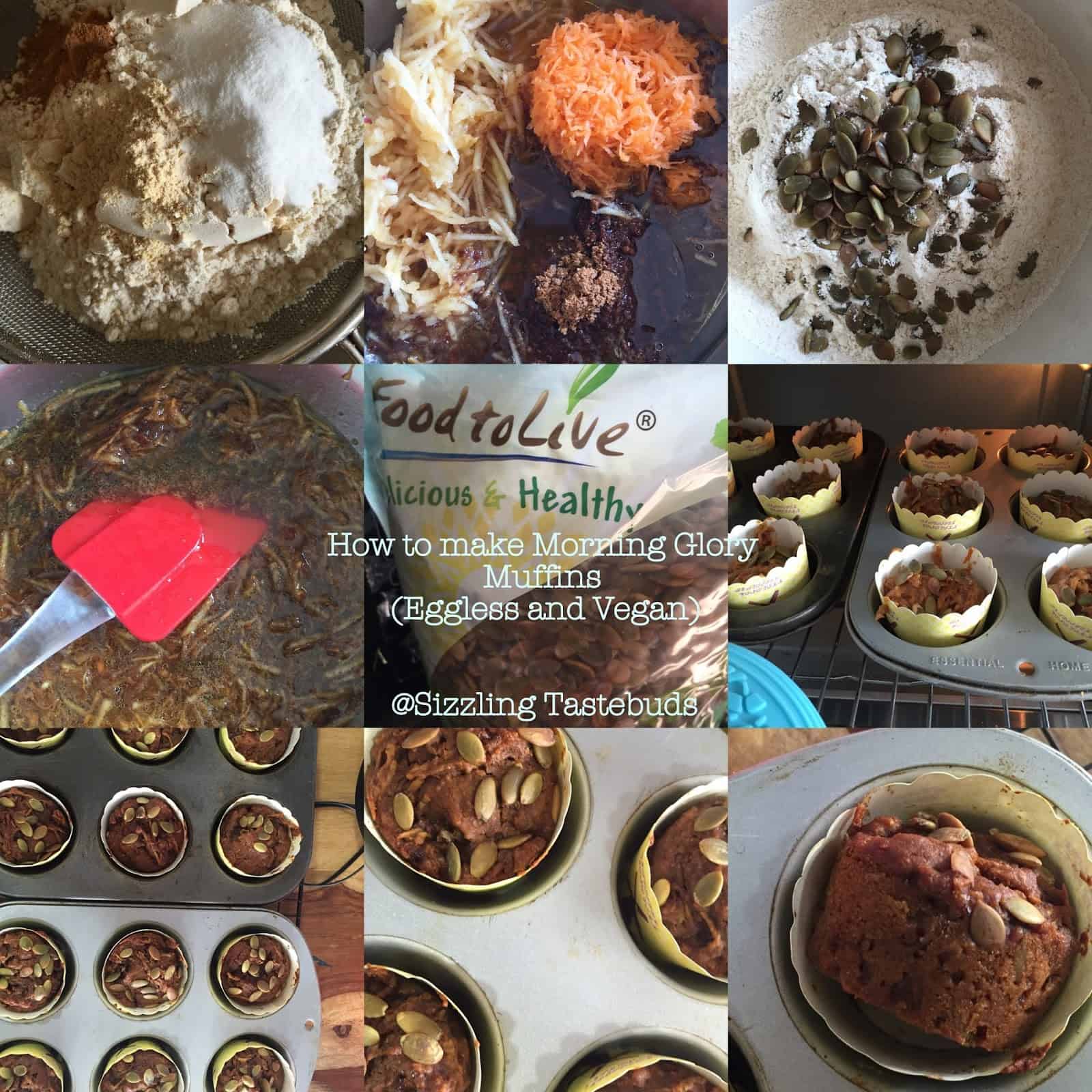 Pin


Method:
Line the muffin pan and pre heat oven to 180 C / 375 F.
Sift the dry ingredients. In another bowl, mix the wet ingredients.
Add the dry to the wet ingredients, folding gently without any dry streaks of flour.
Fold in the pumpkin seeds as well.
Spoon the batter into the prepared moulds, bake for 20-22 mins or till a skewer comes clean. I should have baked them for an extra 2 mins, but the coconut sugar had begun to burn slightly, so next time I would slightly lower the temperature and bake for an extra 2 mins.
Although they freeze well, serve them warm – these are really moist.
Pin
Check out the Blogging Marathon page for the other Blogging Marathoners doing BM# 80