Kids love finger food & I love to make them too :  totally non-messy, filling, easy to make and easier to feed fussy kids. We made this one weekend, and it vanished within seconds. My little one is turning to be an absolute sweet-corn fan, and she loved it. I have kept the spice level low, but feel free to add tabasco, paprika or any spice to crank up the heat for adults.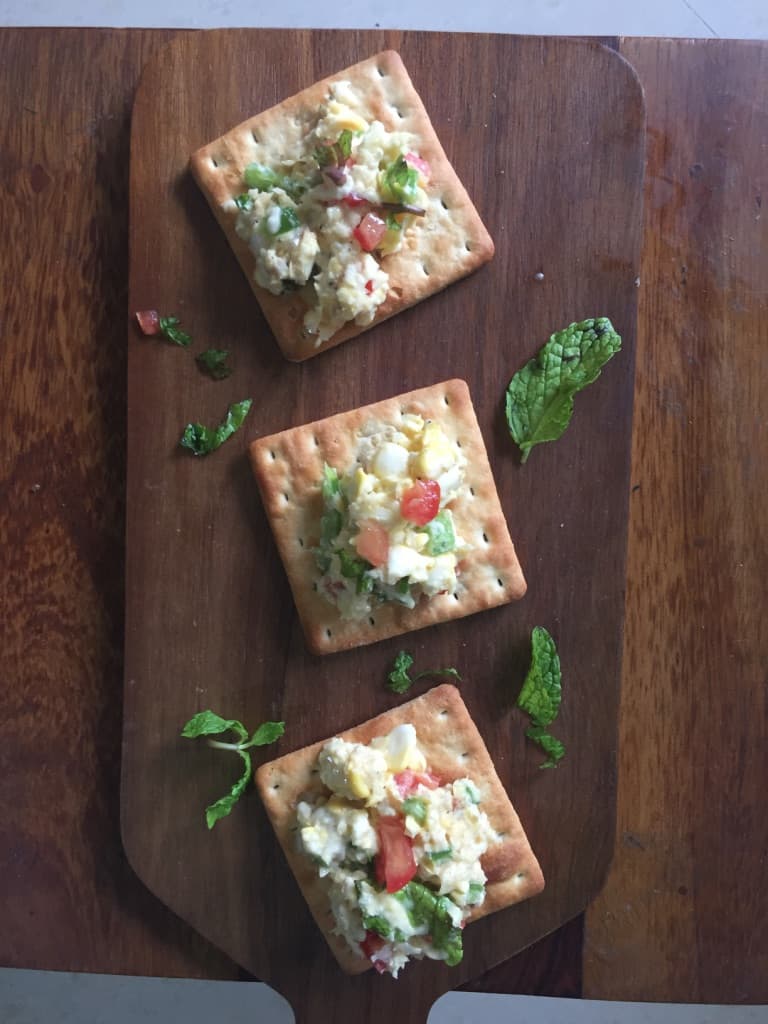 Pin

Check out similar party snacks / finger foods:

and 50+ varieties of appetisers / snacks 

Let's get to today's recipe. Making this Jain / satvik is totally optional, but we liked this.

Prep time : 10 mins, no cook, Makes : 12 portions.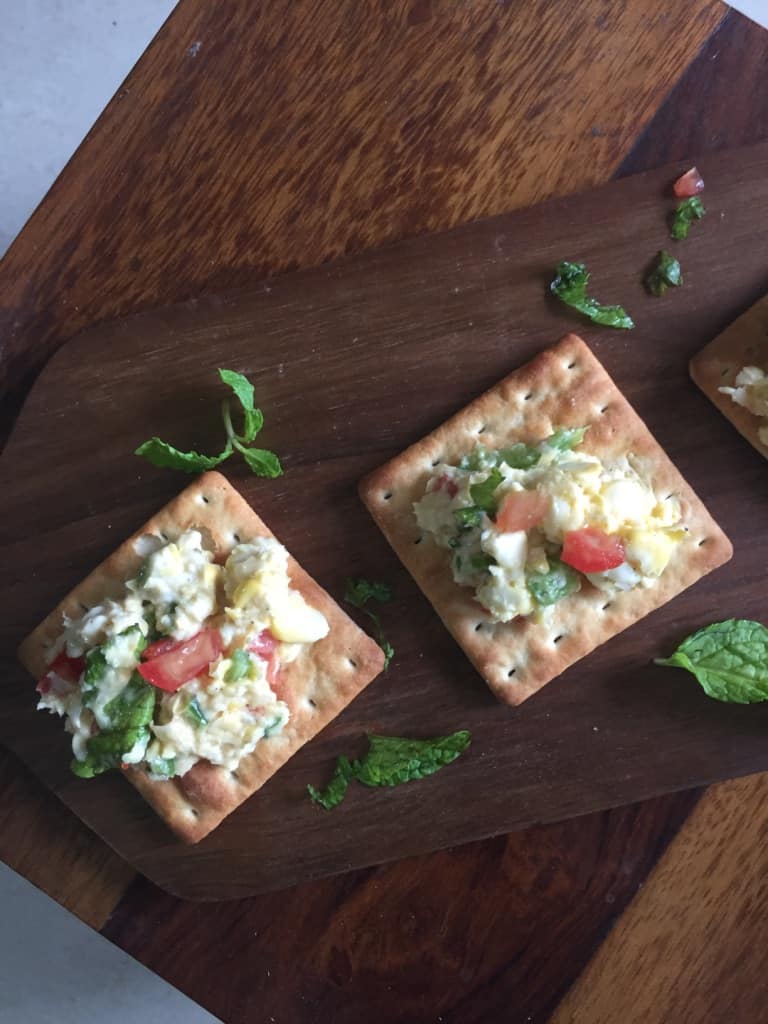 Pin
You would need:
Cheese crackers / Graham crackers – 12 nos.
Fresh American corn / sweet corn – 2/3 cup (not boiled corn)
Bell peppers chopped-  1/4 cup (use multicoloured to make them more appealing)
Tomato ketchup – 1 TBSP
Salt and pepper – to taste
Deseeded tomatoes – chopped fine – 2 tsp
Grated cheese – 1/3 cup (I used black pepper flavoured, but you can go with any variety)
Olive oil – 1 TBSP
Method:
Blitz the corn to a coarse mixture leaving some kernels whole (this takes less than 5 seconds)
In a large bowl, add this and all other ingredients. Mix well.
Spoon them onto individual crackers and serve immediately.
Sending to BM # 81 under "Kid's Delight – Anniversary Party potluck"