Rabdi or reduced milk sauce is one of my weakness that I can rarely resist. Although I do pass on the bowl frequently, I must dig into atleast 1 tsp of the thick milky deliciousness that tastes great by itself or as a topping to Jalebi, Malpua, Kulfi, Gulab Jamoon or most deep fried / Frozen Indian sweets.
Rabdi is usually sold in the olden street food galli (or smaller bylines) dotting across India. There are 3 things needed for a great Rabdi – high quality (organic) milk, Lots of love, Lots of patience. And of course Sugar.
Time is they key to making a good Rabdi, although I have seen and made quick Rabdis with more bread slices (yes!! it works so well :)) and with Condensed milk (not really my preferred way!)
So, this Rabdi – part of the Street Food series- comes to you after a lot of Elbow Grease (and its worth every minute if you are a Rabdi lover like me :p) Lets get to the recipe.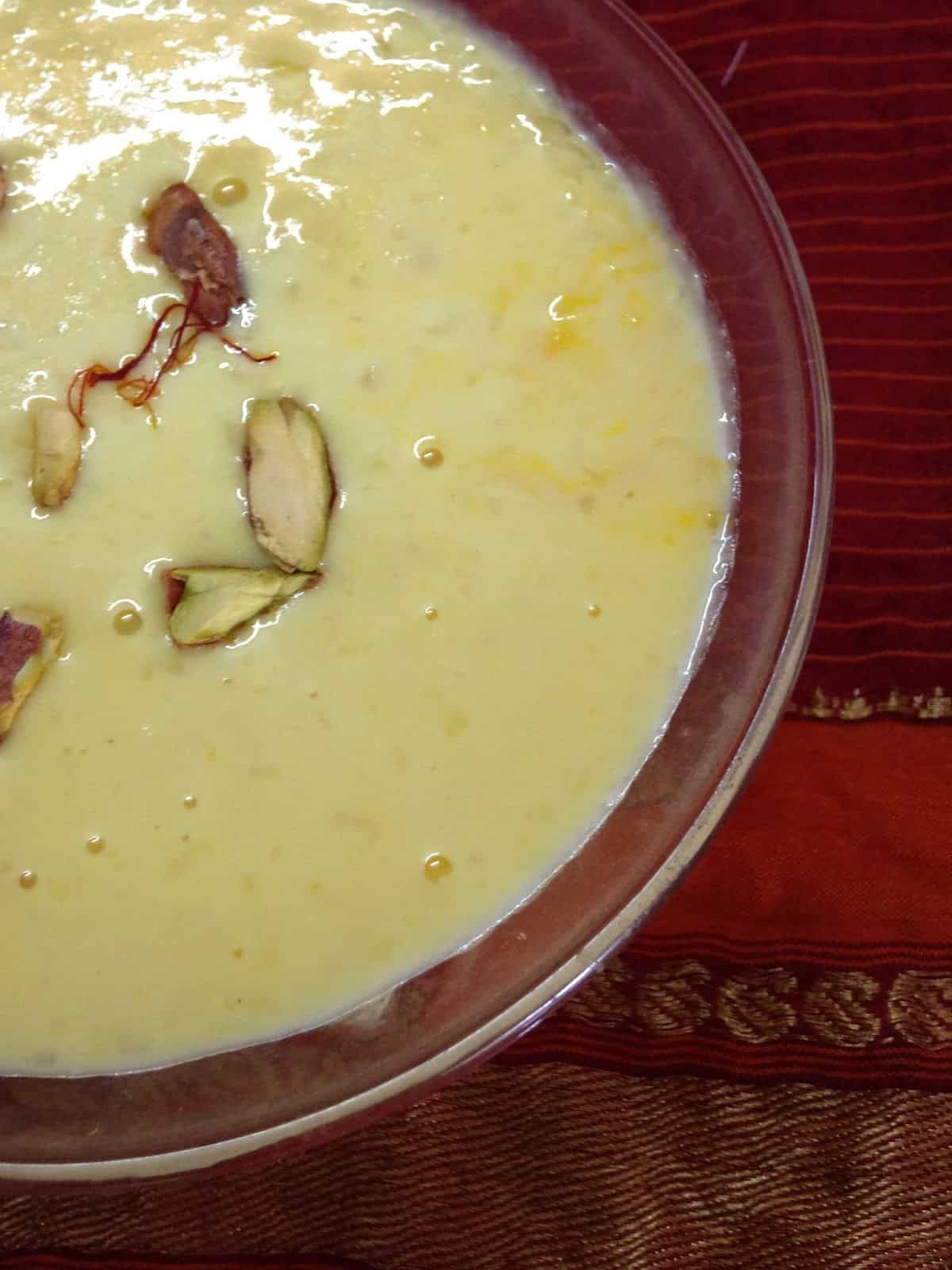 Pin
Similar Indian Sweets:
Prep time : 10 mins, Cooking time : 30-40 mins ; Makes : approx 300-400 ml of Rabdi
Ingredients:
Full fat Cream Milk – 1.25 litres
Powdered Sugar – approx 350 gms (I love it mildly sweet) – adjust to taste – Measure after powdering
Saffron strands – a generous pinch
Malai or heavy cream – 2 TBSP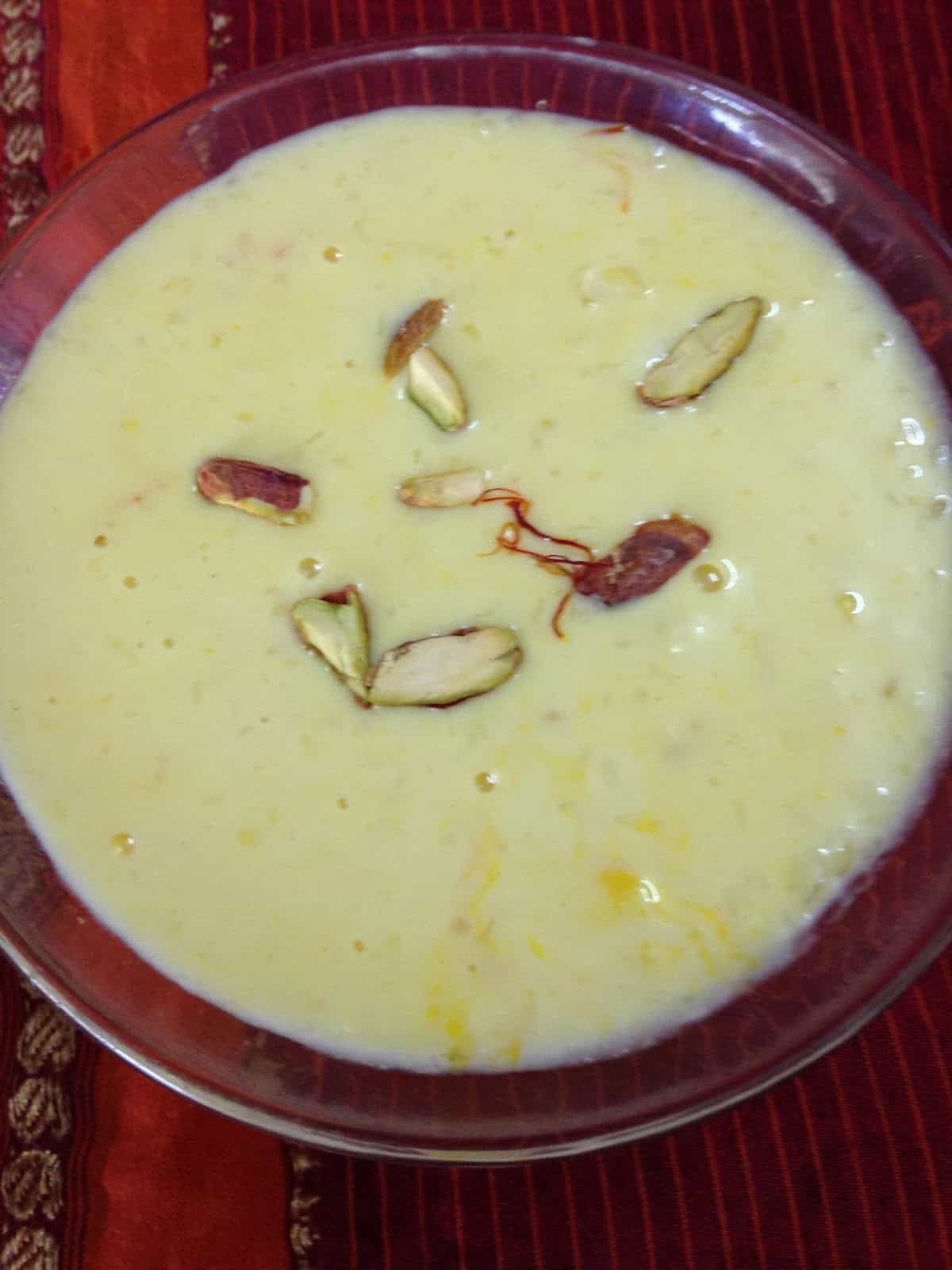 Pin
Method:
Simmer milk till it halves (keep stirring on medium-low flame). Scrape down the cream / malai that forms on the sides.
Once it halves or even turns to 1/3, add the powdered sugar and keep stirring till it thickens and coats the back of a spoon.
Don't leave the stove unattended at any point.
Switch off the stove and stir in the malai. Don't stir.
Once cool, blend in the saffron strands and malai slowly into the rabid
Serve warm or chilled as is or topped on any Indian Sweet like Jalebi, Malpua, Malai Kulfi, Gulab Jamoon etc.
Pin
Pin
Check out the Blogging Marathon page for the other Blogging Marathoners doing BM# 87