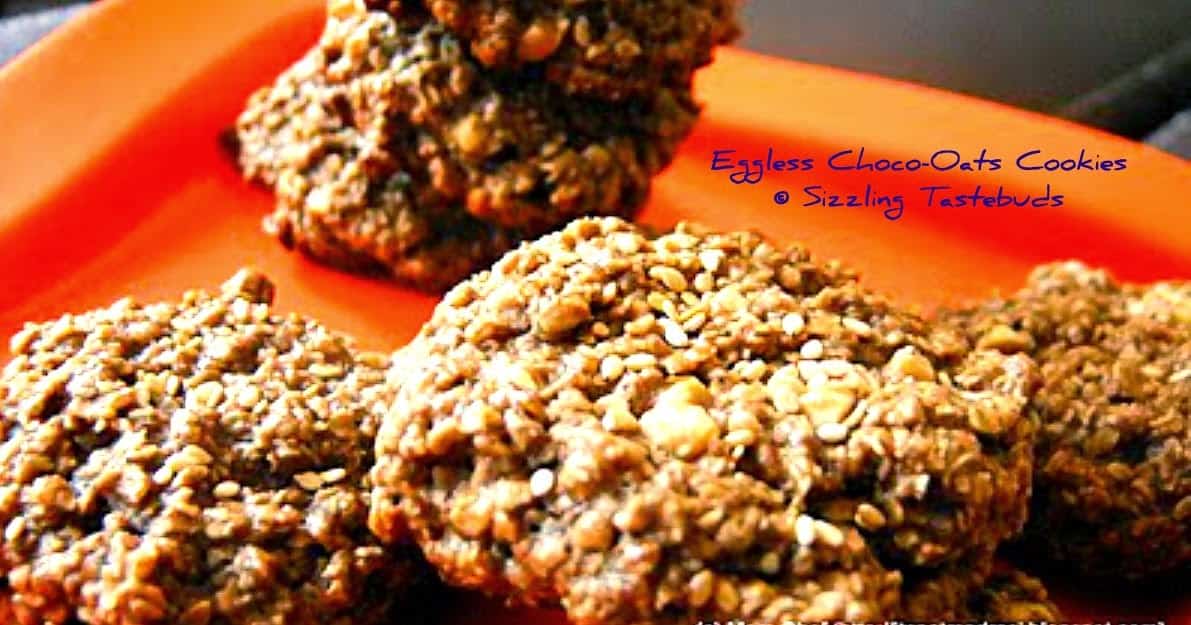 Pin

Cookies, Cookies, Cookies ! A treat that eluded me so long ! Everytime I read my little one stories about cookies, I wondered when I would bake one 🙂 Madhuram's wonderful vegan recipeseemed just right , and voila I did try, with some personal tweaks ! I also reduced all proportions of the original recipe by 1/3 as I was on my debut here, and I ended up with 9 – 10 largeChoco Oatmeal Cookies 🙂 Having omitted the raisins , I added cocoa powder, roasted sesame seeds to the original recipe, and the texture changed tremendously 🙂

Preparation time : 10 mins

Cooking Time : 12 – 15 mins

Ingredients:
Oats (Quick rolled) – 1 cup ( I used Quakers)
Maida / All Purpose Flour – 1/4 cup
Powdered Sugar – 1/3 cup
Butter / margarine – 1/4 cup
Flax seed powder – 1/3 tsp
Baking Soda- 1/4 tsp
Salt – 1/4 tsp
Cinnamon powder – 1/2 tsp
Cocoa Powder – 2 tsp
Roasted sesame seeds – 2 tbsp
Vanilla Essence – 1/2 tsp
Water – about 4 tbsp (a little more or less)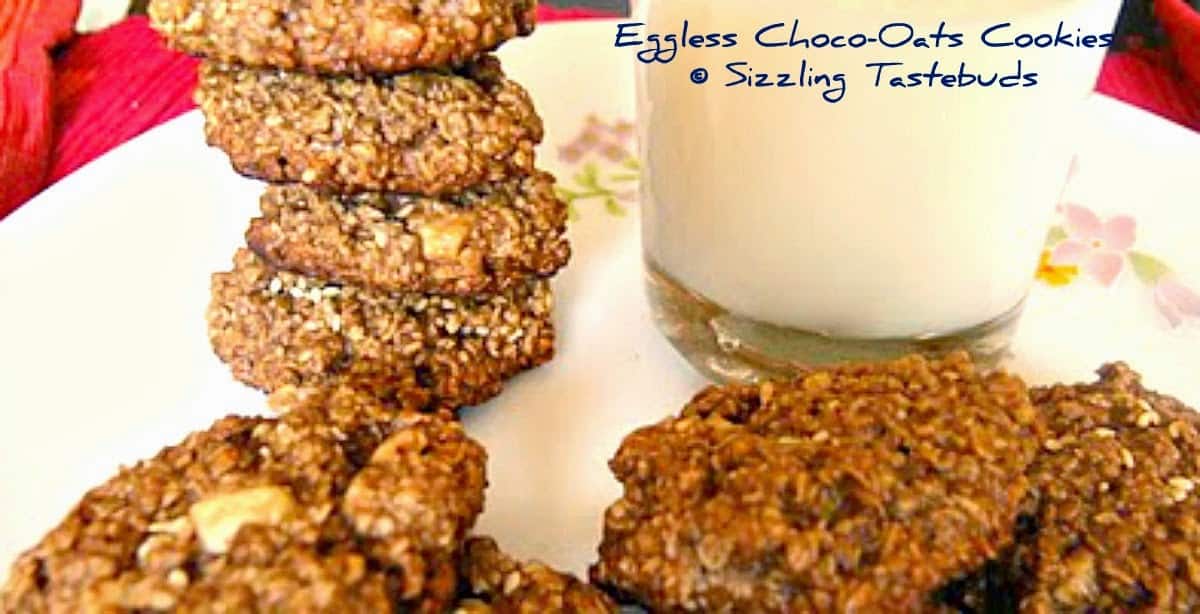 Pin
Method:
1) Preheat the oven to 175 C / 350 F.
2) Grease the tray and line with the baking sheets.
3) Sieve the flour with soda, salt, cinnamon powder, cocoa powder.
4) In another bowl, cream the butter and sugar.
5) In a blender, foam the flax seed powder with a little water till well blended.
6) To the sugar and butter mixture, add the essence and flax seeds solution.
7) To this, add half of the sesame seeds and mix well.
8) Add the dry ingredients to the wet mixture and fold well.
9) Now add the Oats and the result will be a thick gooey mixture
10) Spoon a tablespoonfull of this Oats mixture onto the greased sheet into roundels abt 1/2 inch apart
11) Flatten the roundels into cookies 1/2 inch thick with your hand and sprinkle the rest of the sesame seeds on them now.
12) Bake for 12 – 14 mins till they are soft at 175 deg.
13) Let the cookies cool on the sheet for a further 4 – 8 mins.
14) Cool on a wire rack and serve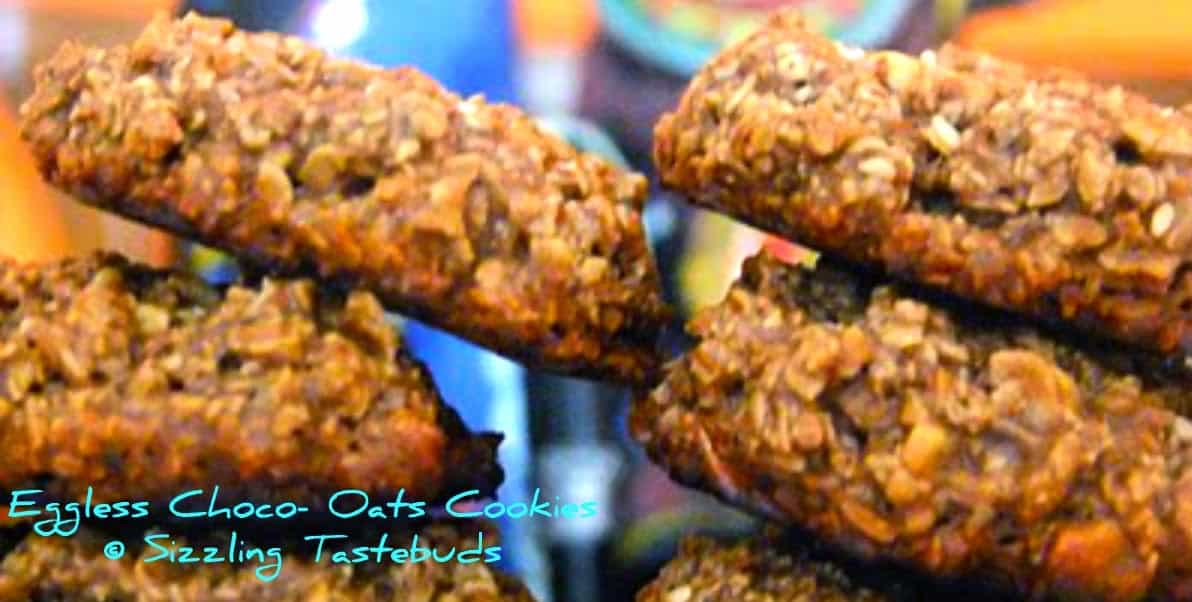 Pin
Tips:
1) You may use Brown sugar instead of white.
2) Add walnuts for that extra crunch or even some choco chips !
update: Re-posting this for Vardhini's Bake Fest # 1