When life gives you lemons, they say,make a lemonade. But when I was stuck with a whole batch of soaked Almonds (apparently to be made into Badam Katli (a.k.a Almond Fudge, but paused for lack of energy and time), I began to look for options which used up the soaked almonds. some of my BM friends gave me some options on our whatsapp group, & I made a batch of Almond Meal (to be used in these quick bread, muffins, kheer & cake recipes), but was wanting to make something else.
As usual, trust the husband to come out with something totally quirky yet tasty. Made this delicious dip to go with the garlic bread, and coincidentally it was on my BIL's birthday so we all enjoyed this treat together.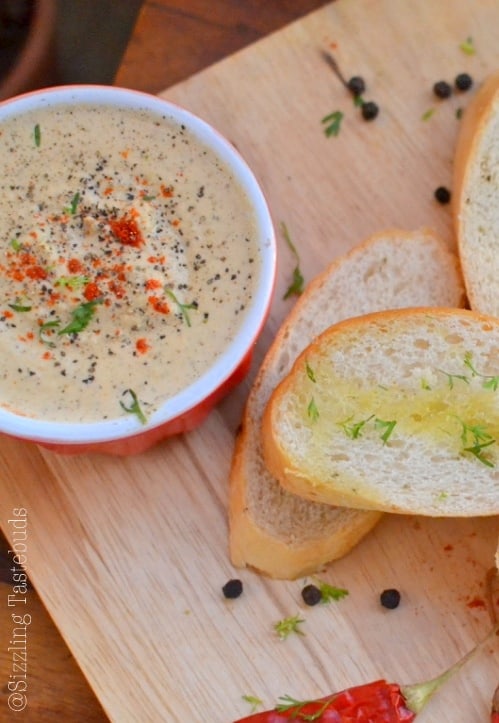 Pin

And voila talking of family , its been 6 years of blogging here, and full marks to my support system – my kids, mom and my ever patient husband 😀 without whom this blog wouldn't have reached you so regularly. And yes, a HUGE thank you to my readers & BM team for their constant encouragement & comments, the bar is now set higher to deliver superior content in every post 🙂

Do check out the details of the surprise giveaway to ONE lucky reader at the end of this post !!

So, without much ado, lets check out the last of the posts this week on Dips; hope you enjoyed the other two posts : Coriander-Mint-tomato salsa & Thakkali Thokku (quick tomato pickle).

A special hug and thanks to dear husband for this quirky yet vegan, GF, lip smacking dip that I am sure will be made regularly. If you are a fan of dips, do try these out and let me know how you and your family liked them 🙂

Chilli Cinnamon Almond Dip – Vegan & GF dip

Prep time : 10 mins , zero cook ; makes : approx 100 gms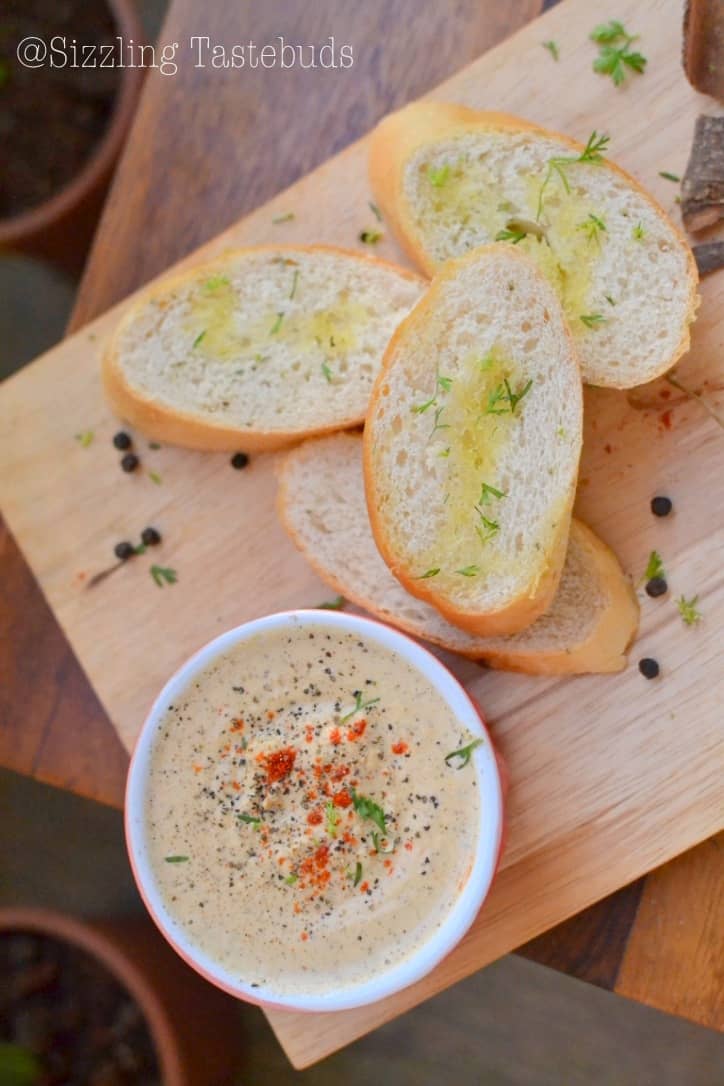 Pin

You would need:
Whole Blanched almonds – 100 gms
Black pepper – 1/2 tsp
Cayenne pepper / red chilli powder / paprika – 1/4 tsp
Cinnamon – 1/2 inch stick
Olive oil – 2 TBSP
Salt – to taste
Parsley – 1/2 tsp (chopped fine)
Method:
In a blender, blend all except salt. Check for salt and add salt and spice powders accordingly. Mix well.
Serve immediately with veg crudités / soup sticks or any bread 🙂 Top with chopped parsley, some more olive oil, black pepper powder & cayenne pepper.
Notes:
1) This dip keeps well upto a week under refrigeration.
2) We found this to be a creamy moderately spicy dip. Adjust spice accordingly.
And here's the giveaway details:
To celebrate happiness of completing 6 years of blogging, one lucky reader would be sent a surprise gift. To participate, all you need is check out the following rules:
Sending this to BM # 72 under "Dips" Theme