Continuing with my love for Kebabs,we have Vegetarian Shammi Kebabs today. I read today's recipe in a cookbook where it used vegetarian replacements for non veg ingredients that usually make up Nawabi or tandoori cuisine. This was a great hit at my house. My elder one who's into a lot of spicy food loved it, and asked for a second helping. I think more than spicy food, she's fond of the Green coriander-mint chutney and Lemons that accompany kebabs ! And oh, she can even have curd rice with Lemons (I am not kidding!)  
As a family, we are fond of kebabs and tikki and mostly other tandoori vegetarian appetizers. One of our favorite restaurants is barbeque nation where they serve scrumptious appetizers and you can hardly make space for the buffet thereafter.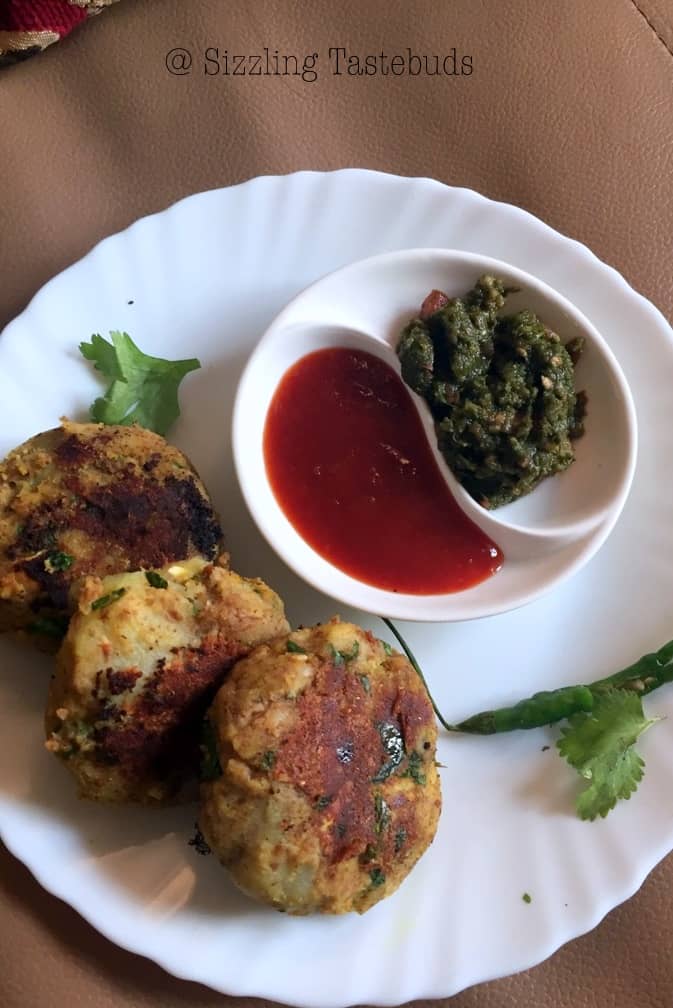 Pin

Let's see how to make vegetarian Shammi kebabs. Lamb / Mince is used generally but we had the same consistency and texture with Kala Channa dal ( the key protein ingredients for today's dish). Shallow frying of course added to the texture and we are sure to make this many more times for potlucks or parties alike.

Some more varieties of Kebabs:

Baked Hara Bhara Kabab
Dahi Ke kabab
Moong dal Seekh Kebab
Nawabi Kabab
Baked Mixed Kabab platter
Baked Corn Panner Kabab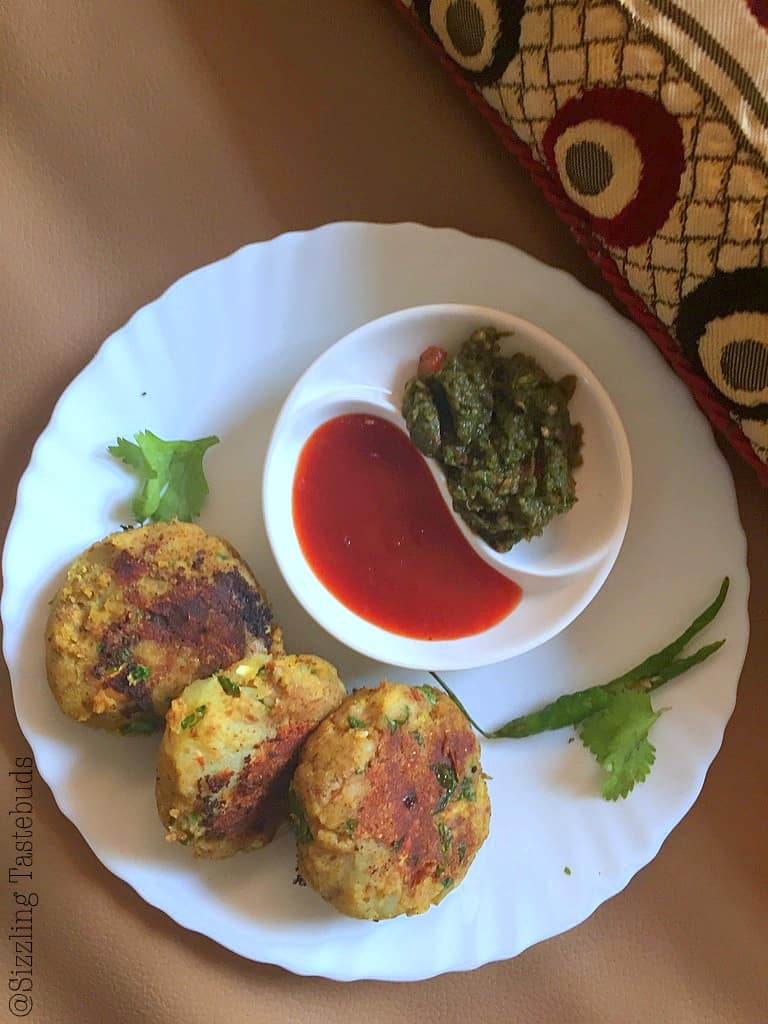 Pin
I used presoaked and cooked chickpeas. So the time given below is adequate. However if you are soaking and then using them then factor in the soak n cook time to the prep work.  
Vegetarian Shammi Kebabs – Gluten Free and Vegan Snack
Prep time : 30 mins ; Cook time : 15 mins : Serves : 3
Cooked chickpeas/ Kala Channa – 1 cup – slightly ground to a thickish paste
Salt – to taste 
Ginger n chilly paste – 1 tsp
Breadcrumbs – 1/2 cup (use powdered GF oats in place of bread crumbs for a totally GF version)
cornflour – 1 tbsp
Dried mint powder – 1/2 tsp
Oil – 6 TBSP (the quantity will vary accordingly if your deep fry or bake)
Clove powder – ½ tsp
Minced Onions – 1/2 cup
Garam Masala – 1/2 tsp, Red chilli powder – 1/2 tsp
Boiled potatoes – 2 medium (grated)
Mix all ingredients except oil and make tikki / kebabs of your shape n choice
Refrigerate for 15 mins
Grease a shallow frying pan, and fry till golden brown and crispy on both sides 
For a totally gluten free version powder GF oats or any gf grain and use in place of the breadcrumbs 
Serve hot with green chutney or Tomato sauce 
Pin
Check out the Blogging Marathon page for the other Blogging Marathoners doing BM# 80