Kiddo's mood once she returns from a rather long day at school
varies according to the kind of subjects she had that day – if its art, she is
bubbly, if its a subject she particularly doesnt like, she is grumpy and
rejects all healthy foods like Upmaor Dosafor an evening snack.
Today's post – Cheesy Peppery Toast – is cool and quick for any occasion – be it an after school snack
or a  party you are hosting. Trust me you cant go wrong with such a
fuss-free and quick to make snack. Lets proceed. Sending this to Day 2 of BM #29 & also to event at my blog – Kids Delight – Finger Food for party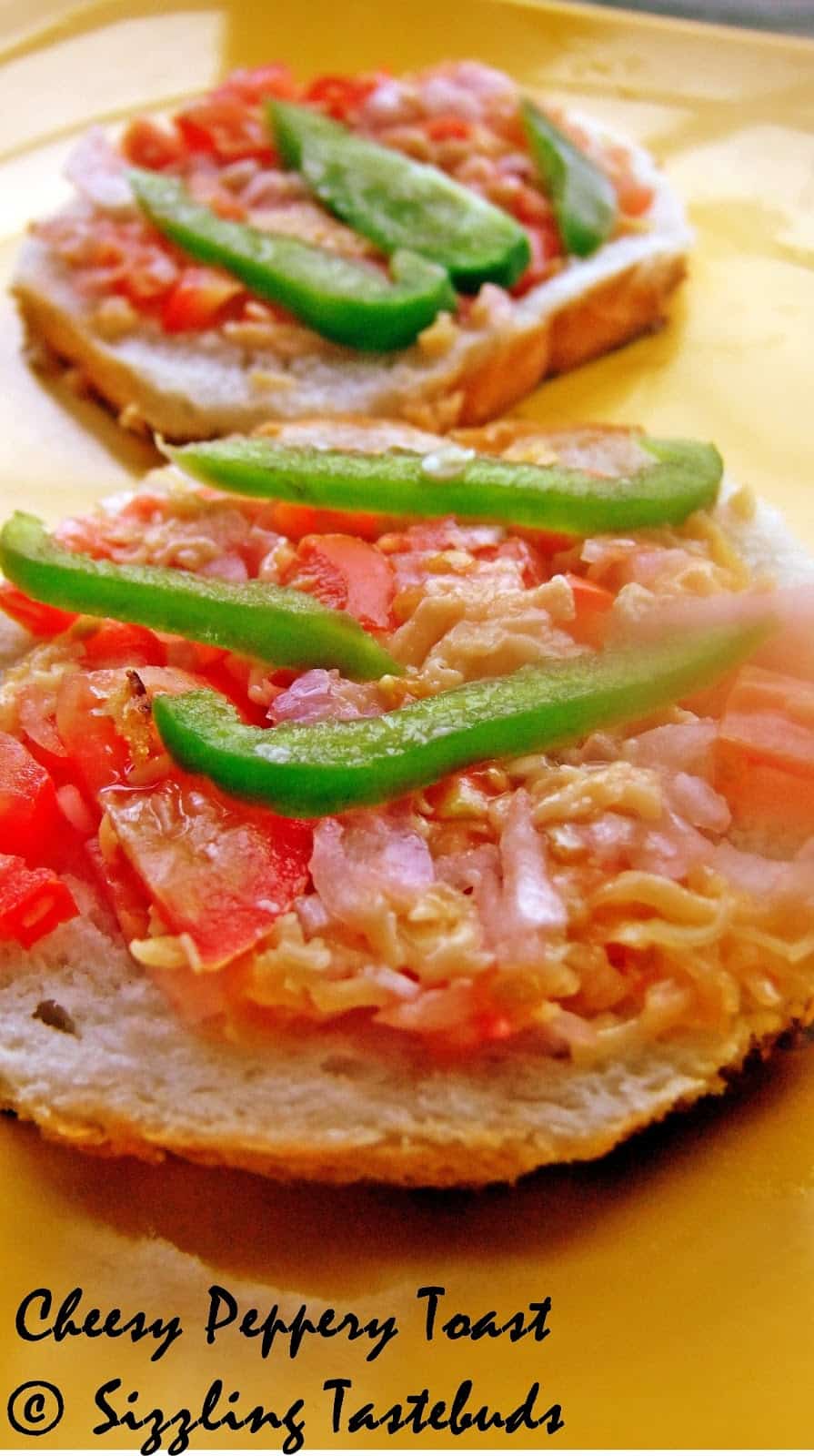 Pin

Prep time – 10 mins | Cook time : 5 mins | Serves : 4

Ingredients:
Fresh white or brown bread – sliced and trimmed slightly – 8
slices
Processed grated cheese – 1/2 cup (I used Amul processed cheese)
Bell Pepper – 1/4 cup – cut into strips
Onion – 1/4 chopped fine
Tomato – 1/4 cup – deseeded and chopped fine
Salt – to taste (rem, cheese also has salt)
Pepper powder – 1/2 tsp
Tomato ketchup – 4 to 5 TBSP
Olive Oil – 1 to 3 TBSP (for light toasting)
Notes:
Same topping can be used on Cut out Pizzas, Bruschettas or Savoury
Biscotti. Feel free to add any more toppings as you please-Minced Olives, green
and yellow bell peppers, Mushroom, Baby corn. You may also use Mozarella cheese
instead of normal processed cheese to get stringy cheesy mini Toasts.
I havent used Butter at all for these toasts. You may add it if you please.
Method:
For the Topping : 
Mix all ingredients except Tomato Ketchup, Olive oil & bread
and make it into a thick mixture. Keep aside for 3-5 mins till onions water.
Mix again 
To Assemble: 
Cut the trimmed bread into any shape you want (I made it as
roundels). 
Tip : Flatten out the bread once with a rolling pin before applying the topping – it helps even out the bread
Heat a tava or skillet, now add tomato ketchup on top and spoon in 1-2 tsp of the topping.Spread evenly till it covers the bread slice
Repeat for all bread slices. Slightly roast till the bread turns crispy. Drizzle remaining
olive oil and serve immediately.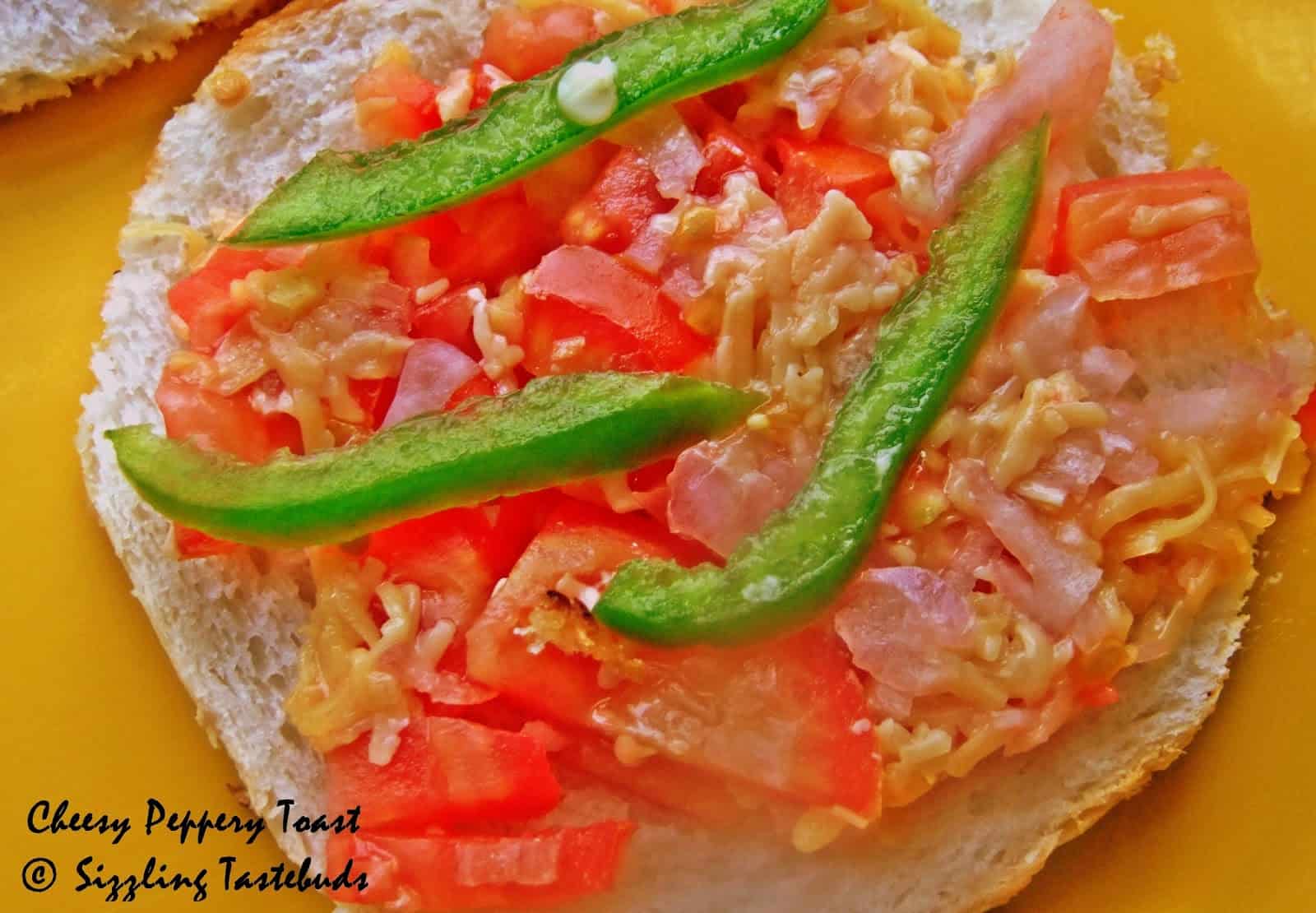 Pin