Truth be told, am a sucker for
recipe books and cookery shows. Although my phone scheduler said I needed to
pick up my textbooks for an impending exam,the mind was wandering on something
else. Bad student I knowL
The worse thing was it was a
relatively cold day in January and at 3:30 pm, the hunger pangs for something
spicy (and fatty) had started to kick in.. (You know how these things go…. before you
look, you are munching on something that your mind and heart both know is bad
for you – Has this ever happened to you
?? )
And to boot, the television wasn't
switched off and so I ended up watching , AND baking these yummy baked samosas.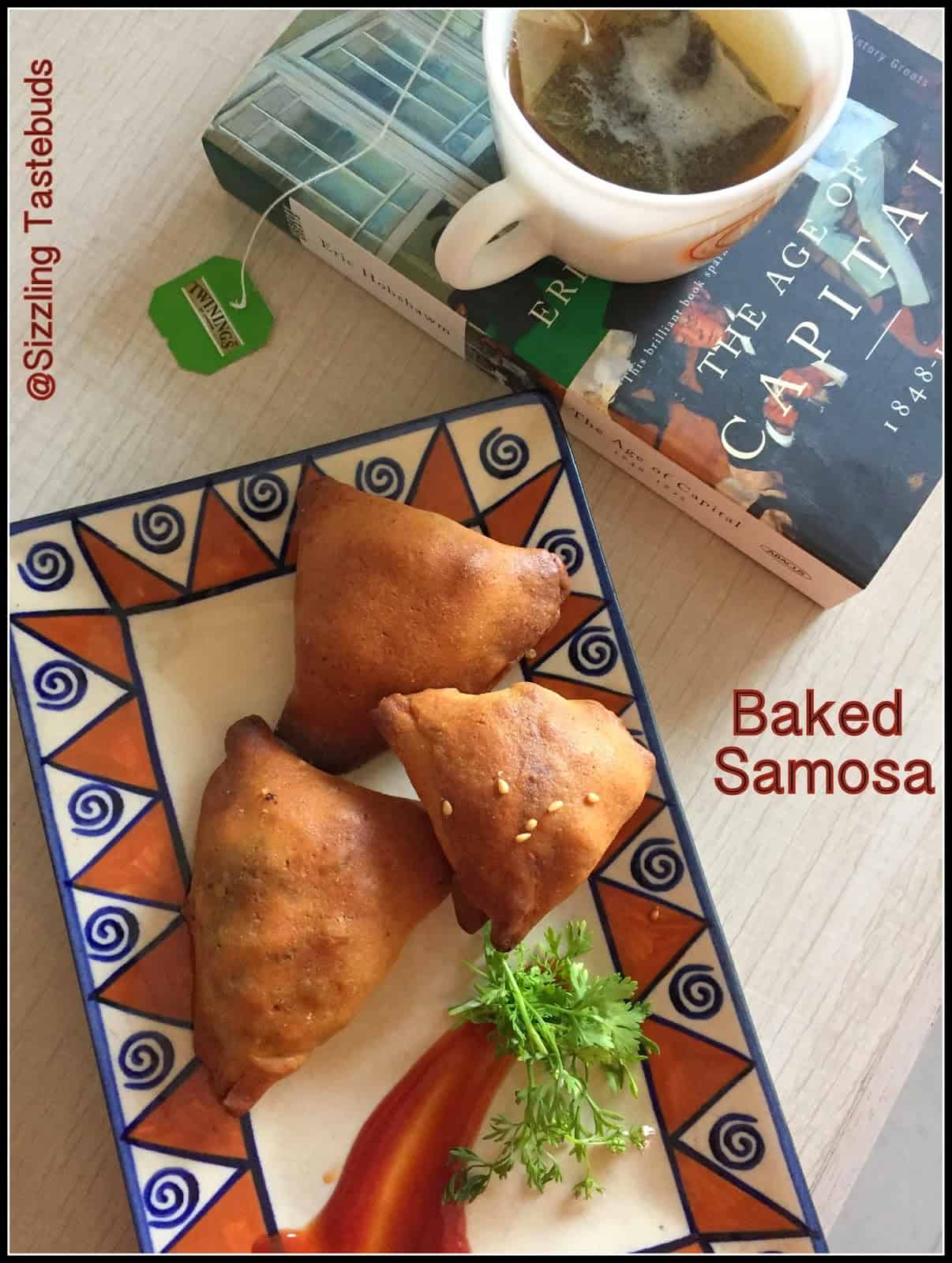 Pin

Vikas Khanna is a relatively
recent phenomenon on the Indian Cookery scene,but has mastered the art of
getting the audience hooked with this Fit Foodie program that used to air on a Food
based channel. So, it was yummy samosas for tea time .

I had some of the filling left over
from the stuffed Vegan buns, and it came in very handy for a quick and healthy
samosa. No more leftovers ! yay!!! I made just a batch of 4, for which
surprisingly the family waited patiently till I clickedJJ

So, go on and make these. And satisfy a craving that can be pretty
easily converted into a baked one.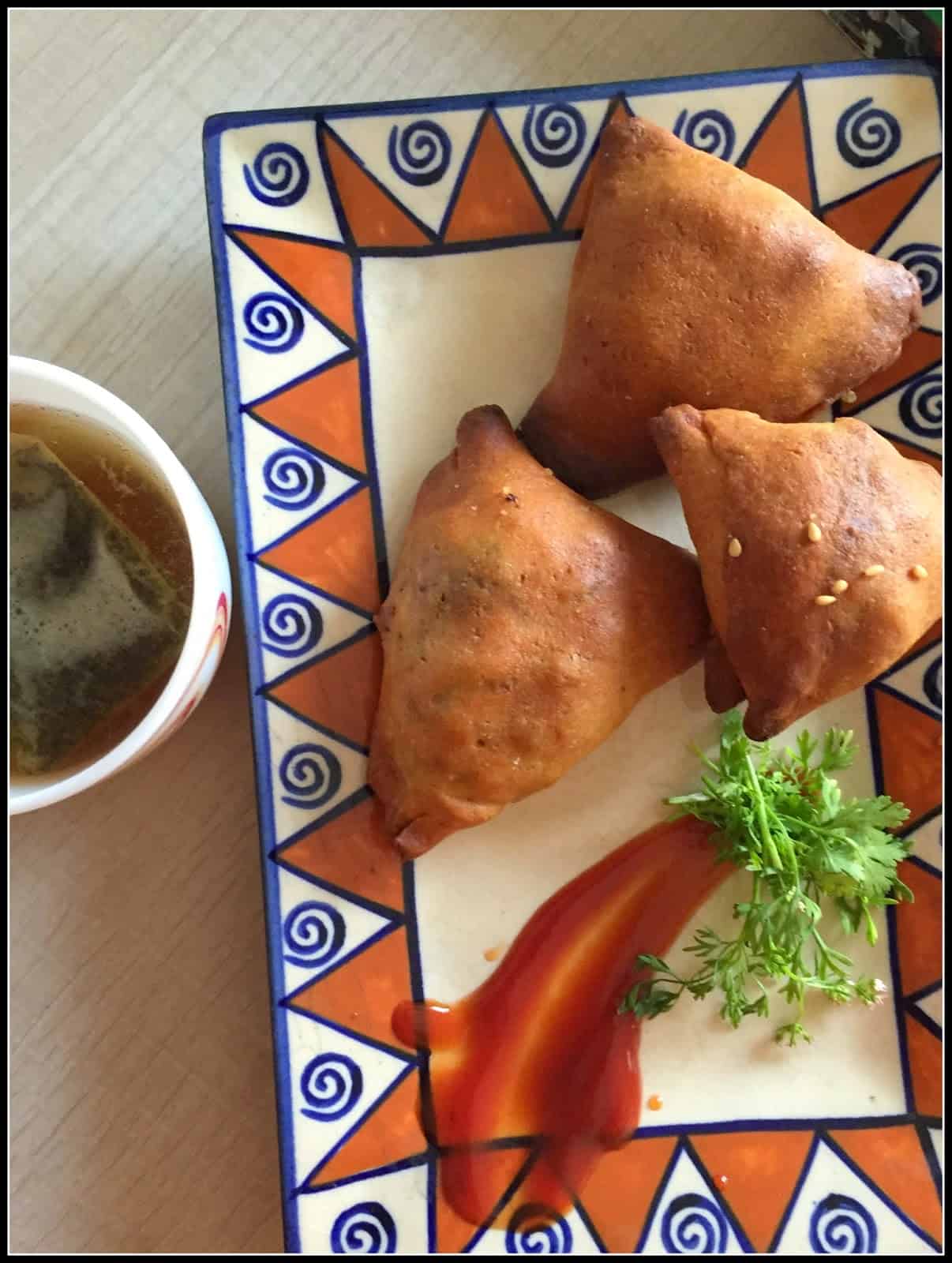 Pin




Baking Marathon Day 21 : Baked
Samosa

Recipe type : Snack – Indian / Tea
time snack

Course: snack or appetizer

Spice level : medium to high

Prep time : 10 mins | Bake time :
15 mins | wait time : 20 mins

Ingredients:
Wholewheat flour – 1/2 cup
Maida – 1/2 cup ( you could use 1 cup
of entirely maida OR wholewheat, I was just trying to feel less guilty :D)
Salt – to taste
Oil – 4 TBSP (split use) + 1 TBSP for basting
Ajwain carom seeds – ½ tsp (optional but
recommended)
Baking powder – ½ tsp
Filling : mixed veggies / soaked
and ground channa dal/ boiled potato and peas (pretty much anything you like) +
spice powders (turmeric , salt, garam masala powders, amchur etc – all to
taste).**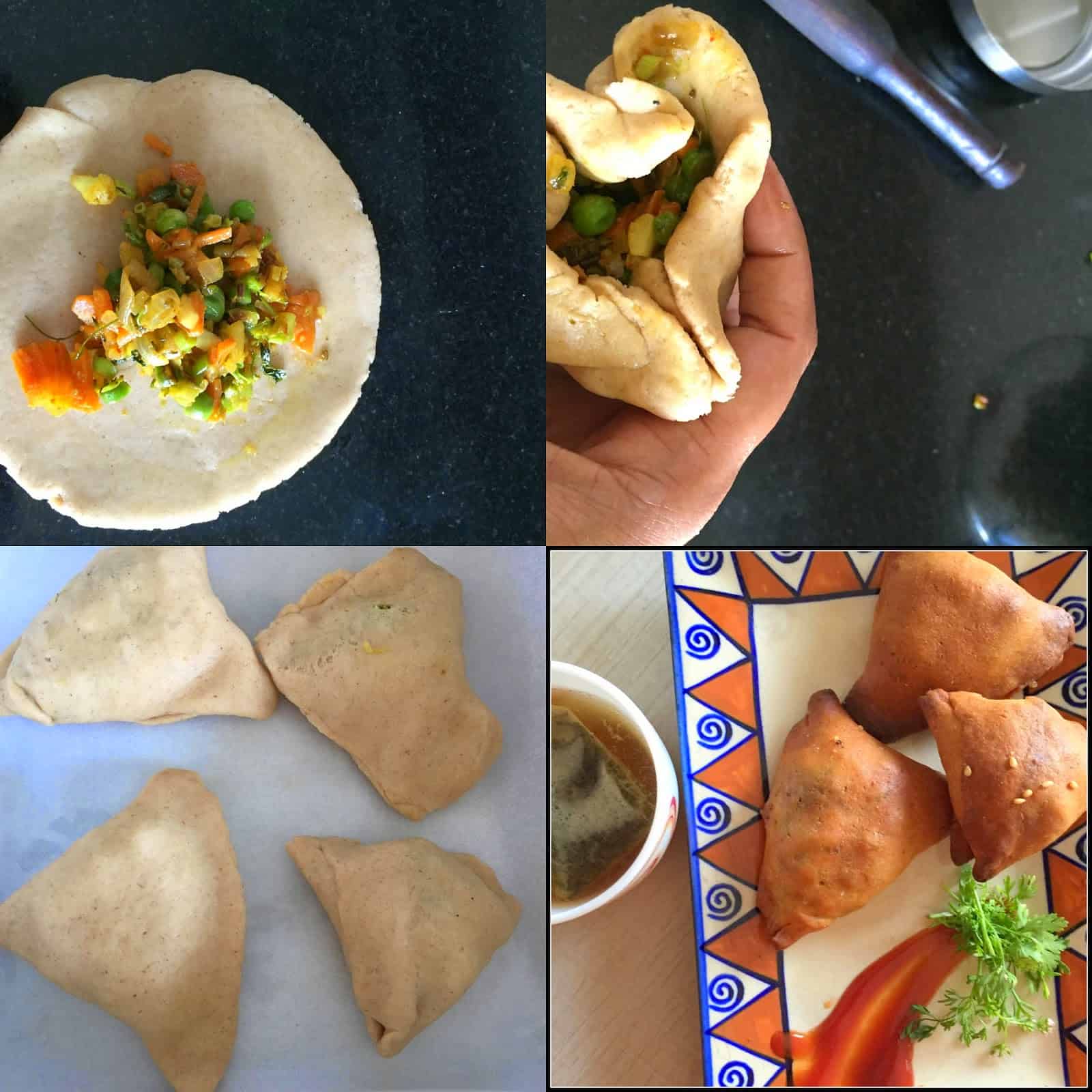 Pin
How to :
In a bowl, add the flours, salt,
ajwain half the oil and mix well . Rub the oil into the dough till it resembles
bread crumbs. Now add warm water and rest of the oil till you get a semi soft dough.
Cling wrap and refrigerate for 20-30 mins.
Meanwhile prepare the filling.
Saute the veggies in 1 tsp oil. Sauté till
done, add spice powders , check for spice and cool (** I had a cup of leftover
veggies so just sauted them in 1 tsp oil and cooled).
Pinch out a small roundel , roll
into a small flat disc, add a tsp or two of the filling. Shape into samosa as
shown, preheat the oven to 155 / 160 C.
Brush all the samosas with a film of
oil, bake for 15-17 mins (keep an eye after 13 mins), flipping them once after
10 mins.
Cool them a bit and indulgeJ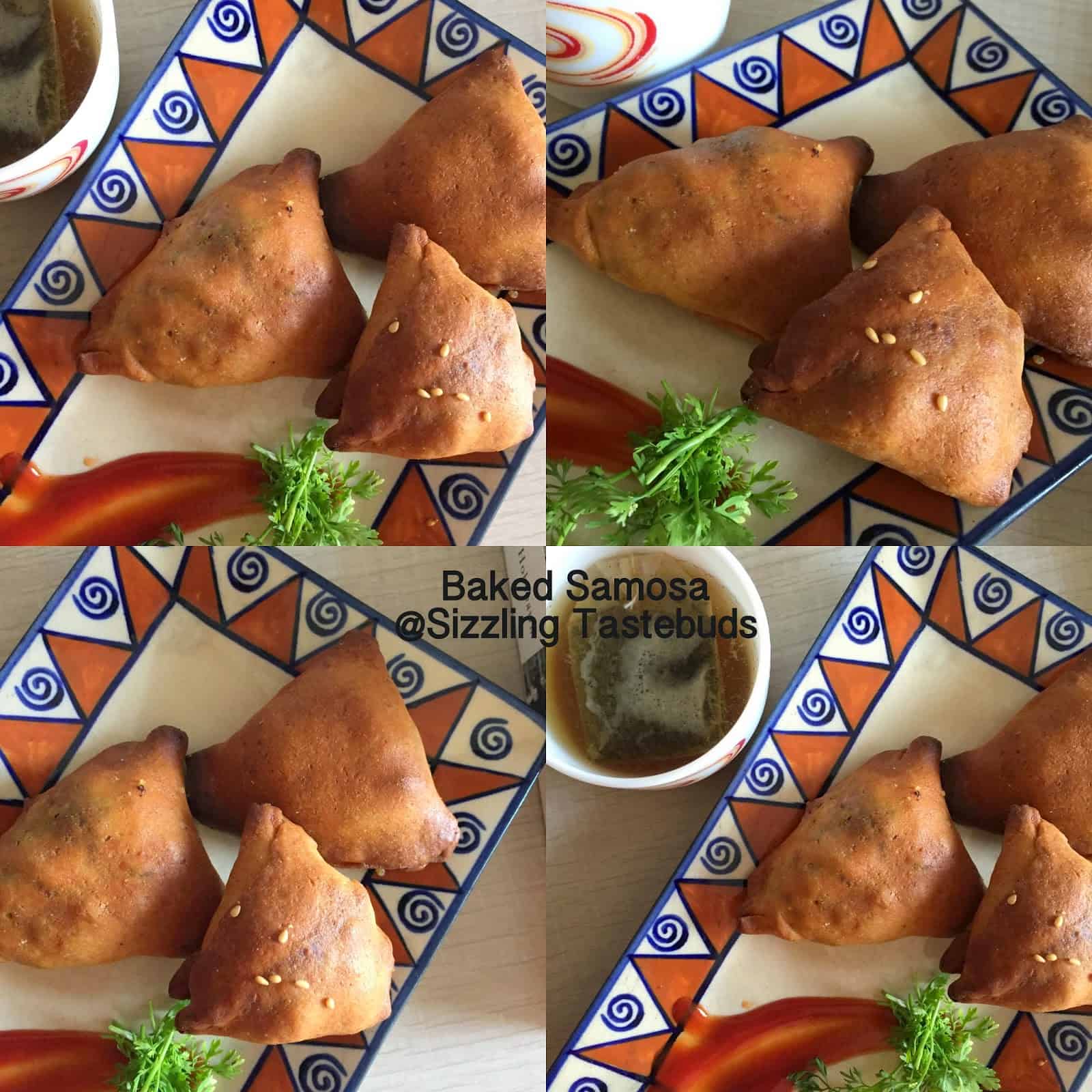 Pin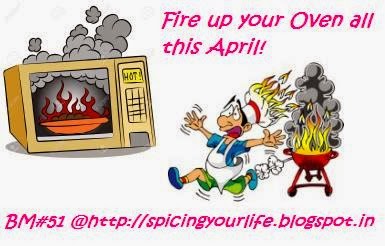 Pin
Check out the Blogging Marathon page for the other Blogging Marathoners doing BM# 51