We have had a double run on baking theme this year. Early in April, we did 30 days of Baking via the "Fire up your oven" series. And we are back to blogging thrice a week on purely bakes all this December. If you are a baking addict or getting to be one (like me), do join us at this Bakeathon this entire month. I am joined by 15-20 other blogging friends.
And we are posting just bakes. I know I would never have said this, but nowadays, baking seems easier than making parathas :-)))
That said, although there were no themes specified, I just classified them into 3-4 categories for ease of choosing what to bake. I shall be posting these randomly with a mix-n-match of themes.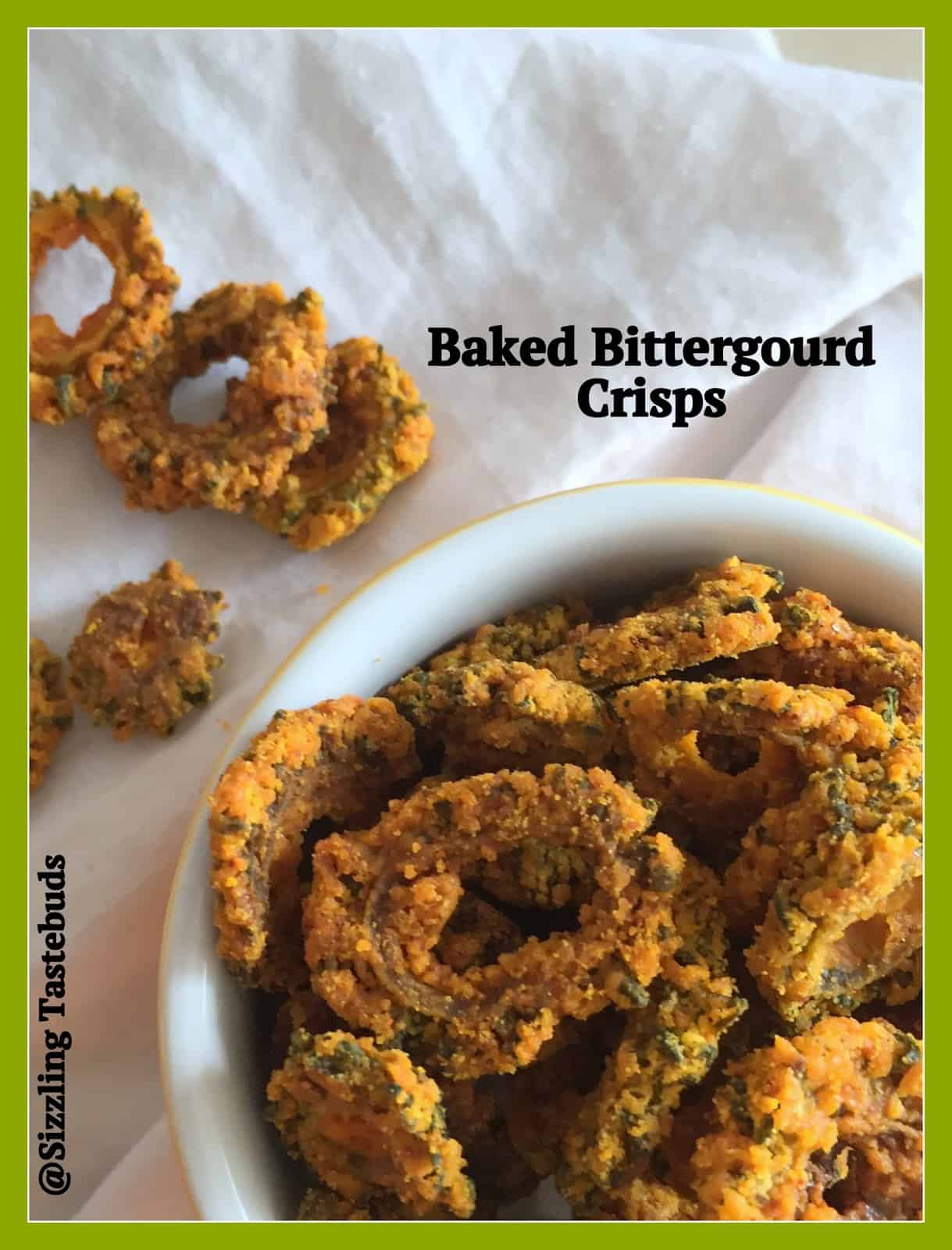 PinPin

Today's theme is Veg Bakes. As tea time snacks go, we like to have them as oil free and hearty at home and generally make cutlets, patties or even Bhel puri .

But this snack bookmarked from Suma's blog just blew me away. For a total bitter gourd hater, I actually liked them. And while Suma had microwaved them, wanted to try baking them in the oven. I made it both versions – in the micro and the oven. And while the oven took a slightly longer time, there was no perceptible difference in the taste.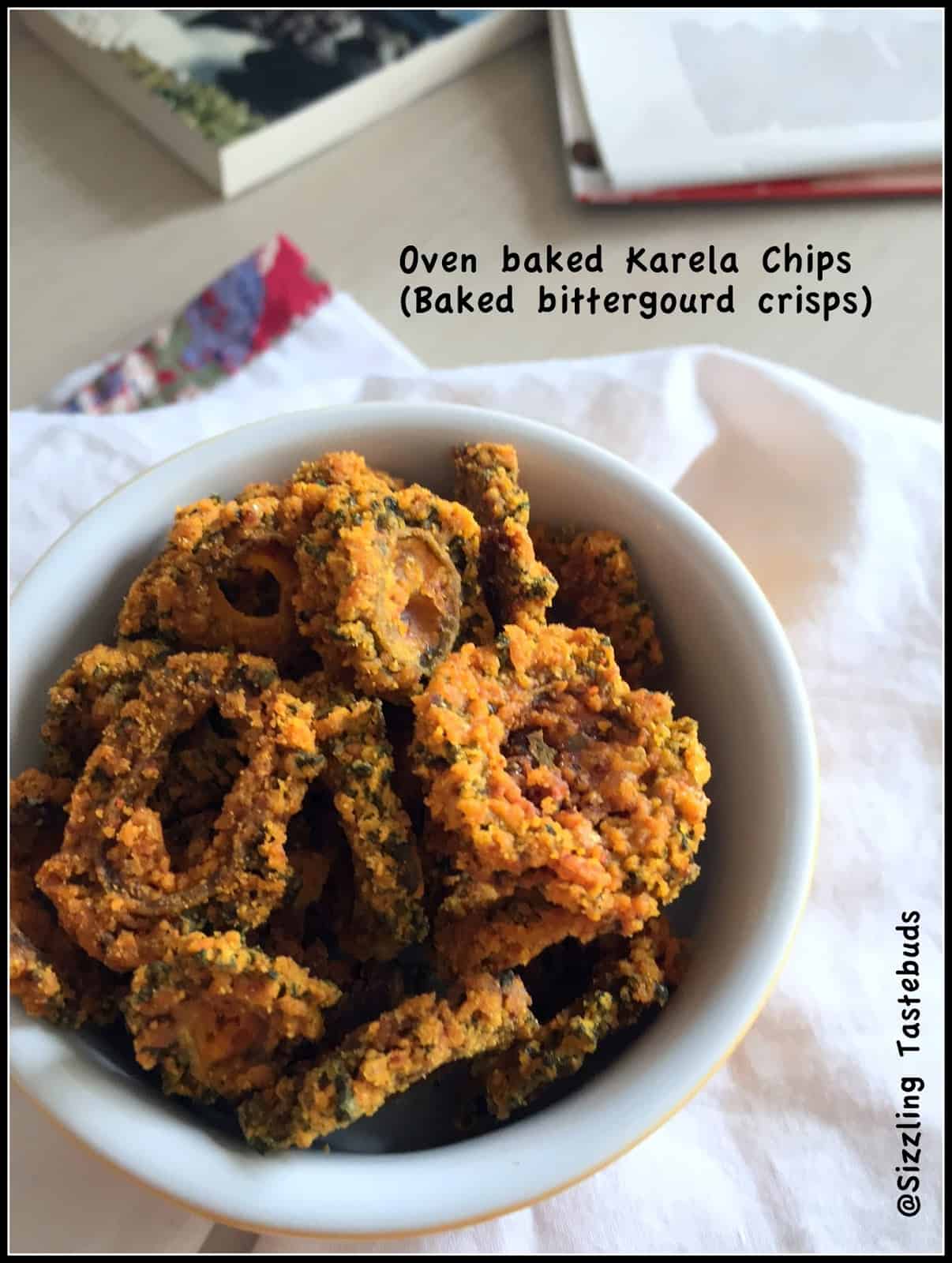 Pin

You can much these as is (and they are sooooo guilt free) and great for diabetics and its vegan too ! Thank you Suma – my elder one and husband (who like bittergourd atleast once a week) loved it and made me a slight convert too :))


Day 1 of Bakeathon – Oven Baked Karela Chips (Bittergourd chips)

Vegan recipe | Snacks

Prep time : 10 mins | Baking time : 10-12 mins | Serves : 2

You would need:
Bitter gourd – 2 nos (medium)
Salt – to taste
Neutral oil / olive oil – 3 TBSP
Besan / Gramflour – 2 TBSP
Amchur / Dry mango powder – 1/2 tsp
Rice flour – 1 TBSP
Red chilli powder – 1/2 tsp
Turmeric – 1/2 tsp
Asafoetida – a pinch (omit if you need gluten free)
Sugar – 1 tsp (opt.)
Method:
Peel bitter gourd slightly, deseed completely. Wash and pat dry and cut into roundels (not too thin or too thick) , and place on paper towels – this can be made about 30-45 mins prior to baking.
Pre heat oven to 165 C. Line a baking sheet with parchment or baking sheet.
Sieve flours and add rest of the masalas. mix well.
Add the chopped bittergourd and run in the oil, salt & sugar.
Rub well the veggies with the masalas so they are coated well. Sprinkle a few drops of water if you need to bring the mixture together. (I didnt have to use any water).
Spread out all pieces ,without overlapping, on the baking sheet,
Bake for 10-12 mins (flip them once halfway). Bake for 1-2 mins more if you feel it needs more crispy.
Cool on cooling racks and store in airtight container.
Enjoy as is or with Rasam / Sambhar rice
Notes:
1) As baking time differs from oven to oven and also based on the quality / thickness of the veggies, keep an eye on them from 8th minute.
2) They burn if not watched over or remain raw if underbaked. With a few trial and errors you can arrive at the temp and baking time for your oven.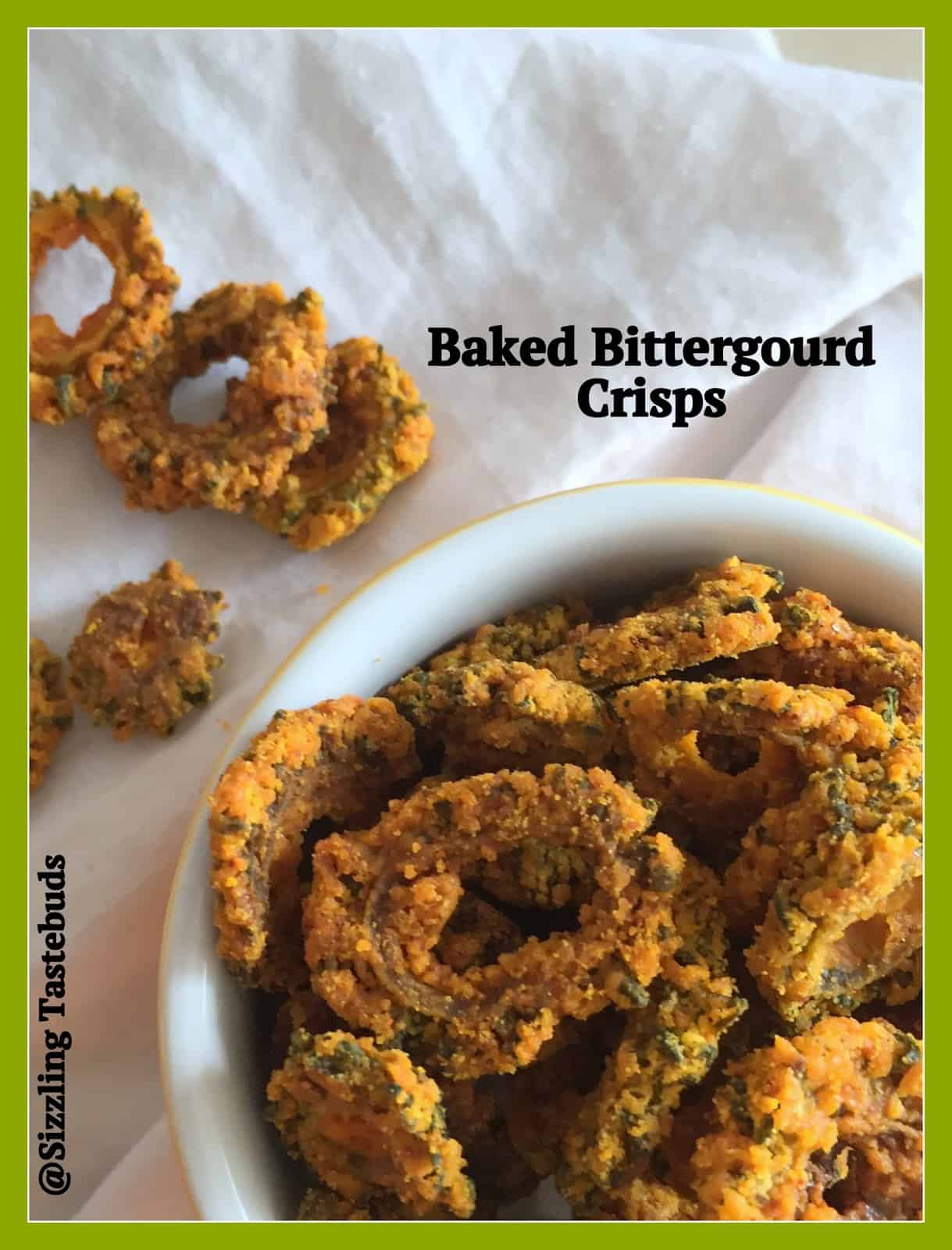 PinPin
This is part of the
Bake-a-thon 2015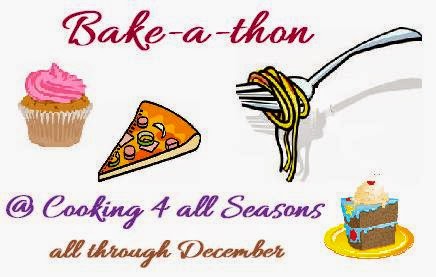 Pin