Its been a while since I hosted events at my blog. I had
signed up for Valli's Kids Delight series long ago, and here I am hosting her event with a
special theme of Iron Rich Recipes.. yes, it comes with a giveaway too 🙂
Dried beans and dark green leafy vegetables are
especially good sources of iron, even better on a per calorie basis than meat.
Iron absorption is increased markedly by eating foods containing vitamin C
along with foods containing iron. Vegetarians do not have a higher incidence of
iron deficiency than do meat eaters.Iron is an essential nutrient because it is
a central part of hemoglobin, which carries oxygen in the blood. Iron
deficiency anemia is a worldwide health problem that is especially common in young
women and in children.
Iron is found in food in two forms, heme and
non-heme iron. Heme iron, which makes up 40 percent of the iron in meat,
poultry, and fish, is well absorbed. Non-heme iron, 60 percent of the iron in
animal tissue and all the iron in plants (fruits, vegetables, grains, nuts) is
less well absorbed. Because vegan diets only contain non-heme iron, vegans
should be especially aware of foods that are high in iron and techniques that
can promote iron absorption. Recommendations for iron for vegetarians
(including vegans) may be as much as 1.8 times higher than for
non-vegetarians (Source – http://www.vrg.org/nutrition/iron.php)
So, you have pumpkin seeds, brinjal, Dates, Figs, Bajra, Ragi,
Soya, Collard Greens, raisins, Soya beans, Whole wheat pasta,watercress,
Almonds, Methi and Palak, Beetroot ….. and a whole lot of wonderful foods
that contain iron in plenty. Go on, make those Iron Rich recipes and send them
over to this event via the following linky tool ! And win a chance to get that
giveaway – a gift voucher from Cuponation (this is self sponsored and not
by the host or Cuponation – however the giveaway is for Indian bloggers only)
This event runs from 15th June – 15th july 2014 (end of day PST)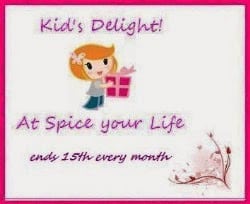 Pin

A brief check list before linking your entry(ies):
All entries should be vegetarian / vegan and eggfree (no eggs,
poultry please)
Multiple recipes are permitted
Recipes can be from a blogger or a non blogger
Archived recipes are accepted as long as they
are updated as current posts
Ensure your entry contains references to
Valli's event as well as my event announcement
Use of logo is optional but recommended.
Look forward to seeing all your delicious iron rich entries…
Cheers
Kalyani