Baking is an acquired art they say, and I am certainly a novice. Each bake entices you, and one is tempted to bake all of them. Immediately.


Having to browse through those never-ending bookmarks, I shortlisted on some of them for this month's exciting Bakeathon. we shall be presenting 10-12 recipes through the month, and I hope you shall enjoy these virtual treats as we did baking and eating them 🙂


So, here's to #Bakeathon2017 !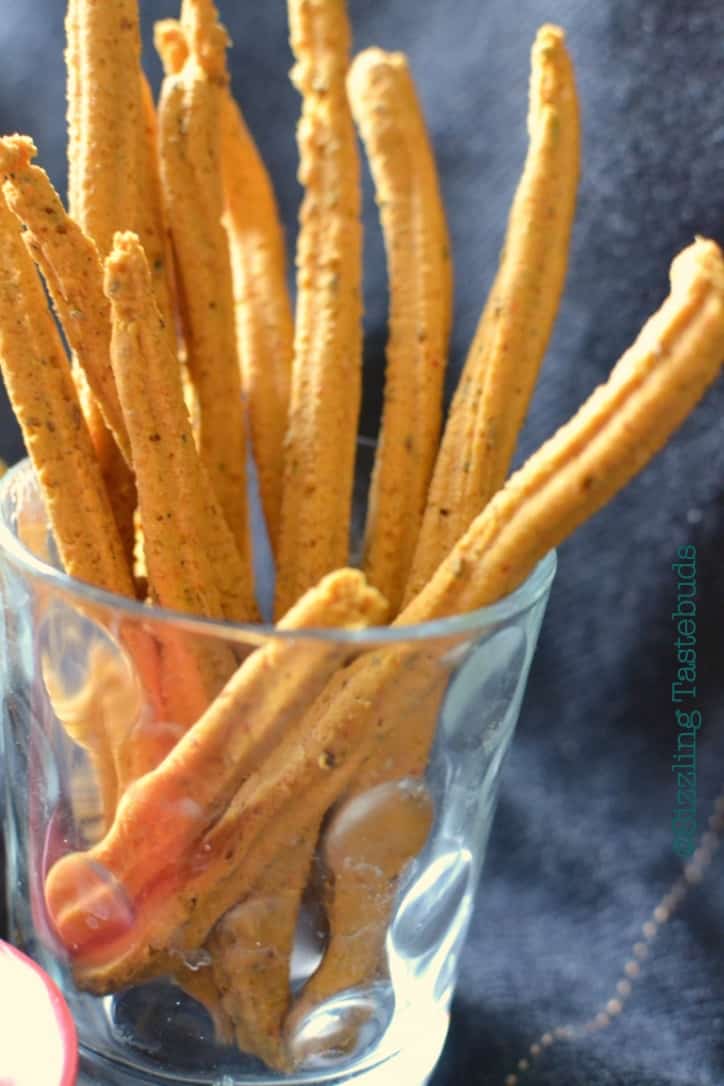 Pin


I have 2 major categories this edition. First theme would be Snacks / Small Bites. Compared to sweet bakes, my family prefers savoury anytime 🙂


These anytime snacks were a great hit at my place. and having to convert most deep-fried snacks to baked versions was a great achievement. I am happy to say I have converted a few of them already, such as the list below. But this list keeps on growing as I try to bake more guilt-free snacks !
First of this is a baked pepper sev (of Teekha Ghatiya as its known locally here). Munch on these with a cup of tea.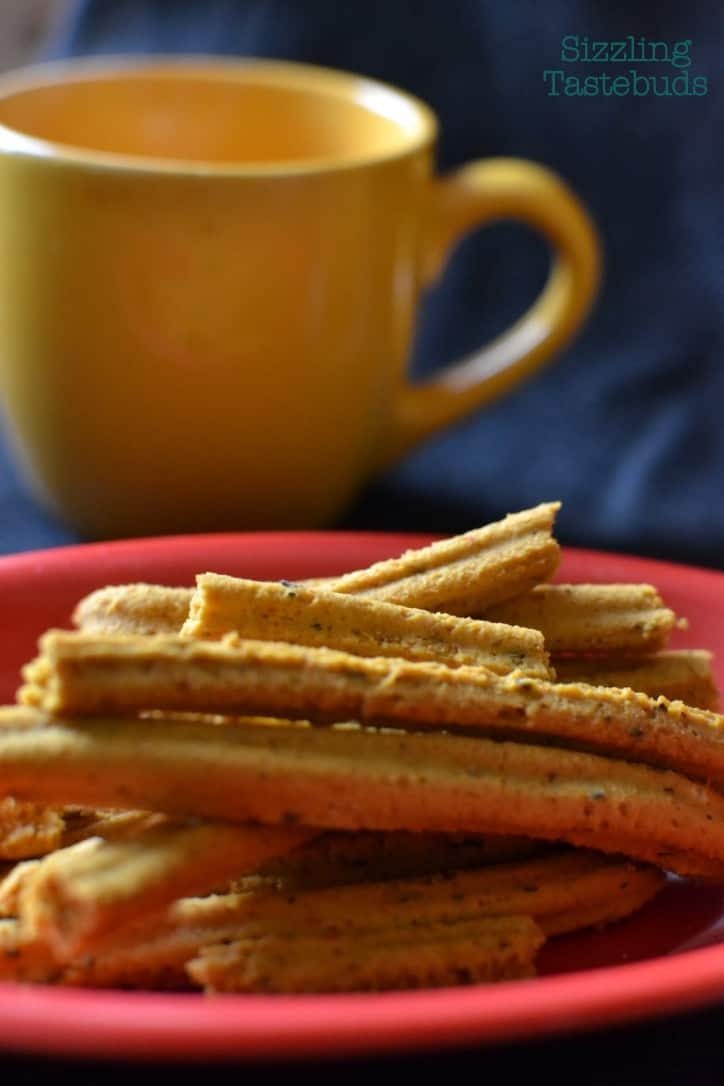 Pin


Prep time : 15 mins, Bake time : 12-15 mins per batch , Makes : Approx 100-150 grams
Vegan, Gluten Free (GF) snack for tea time (actually, anytime :p)
Cuisine : Indian


Ingredients:
(1 cup = 200ml)
Besan / Gramflour – 1 cup
Rice flour – 2 TBSP
Oil (any neutral oil) – 4 TBSP
Salt, chilli powder – to taste
Crushed black pepper – 1 tsp
Roasted Ajwain seeds (carrom) – 1/2 tsp
Turmeric – 1/2 tsp
Hing / Asafeotida – 1/4 tsp (skip for GF version)
Warm water – as required ( i used about 2 TBSP)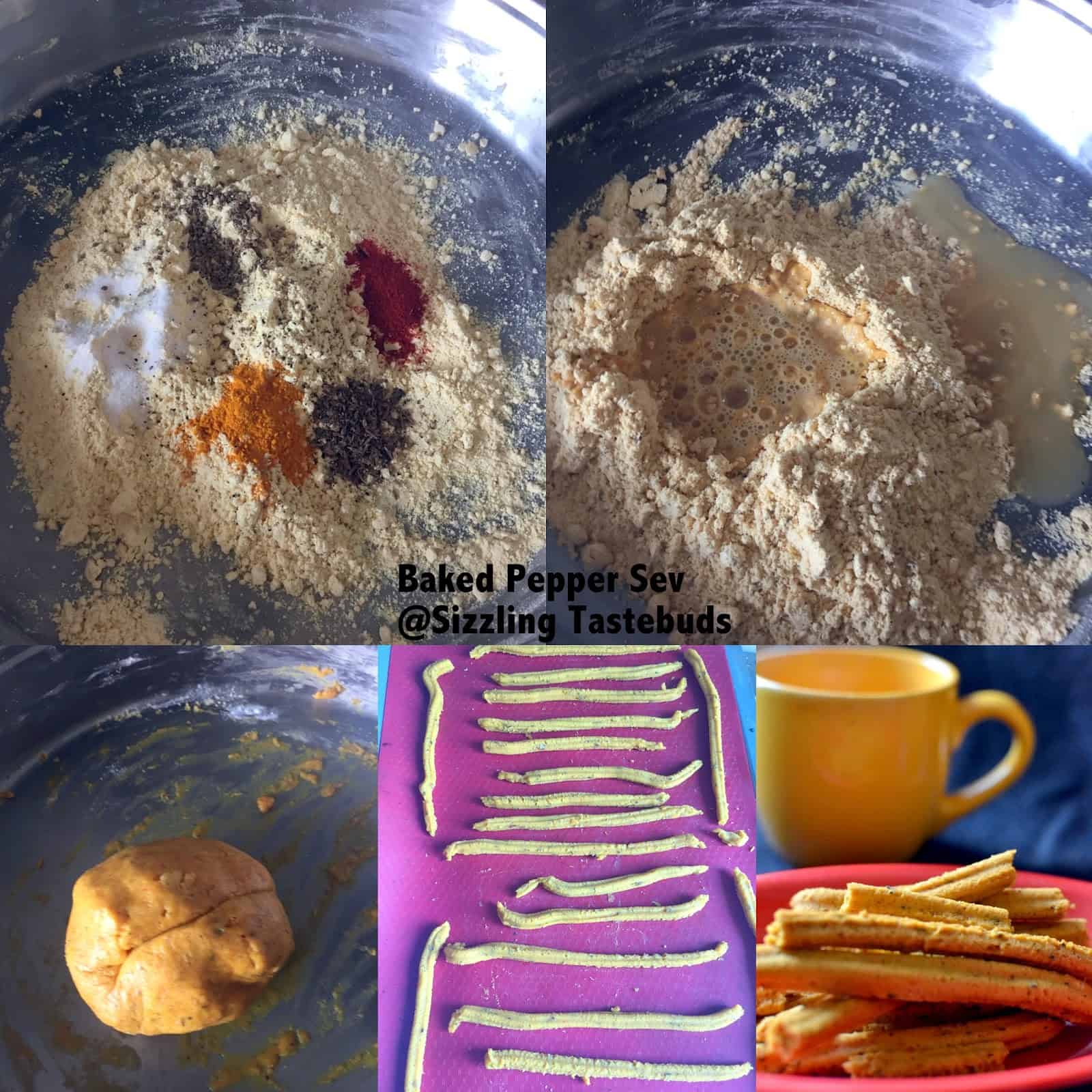 Pin


Method:
Preheat oven to 200 C, Line a baking sheet with silat or parchment and keep ready.
Sieve flours, salt, chilli powder, turmeric and asafoetida.
Add 3 TBSP of warm oil, black pepper powder, Ajwain seeds and rub well into the flour till it resembles breadcrumbs.
Now add the rest of the oil, warm water (1 tsp at a time) and knead to a semi-soft dough. Cover and rest for 5 mins.
Oil a Chakli maker / Ckali press well with a large star nozzle on the inside, and pinch portion of the dough. Press out long strips of the Sev directly on to the baking sheet.
Repeat till all the dough is exhausted.
Air fry for 3 mins and bake on both sides till golden brown and crispy. Take care after the 7th or 8th min so it doesn't burn
Cool and Store in an airtight container.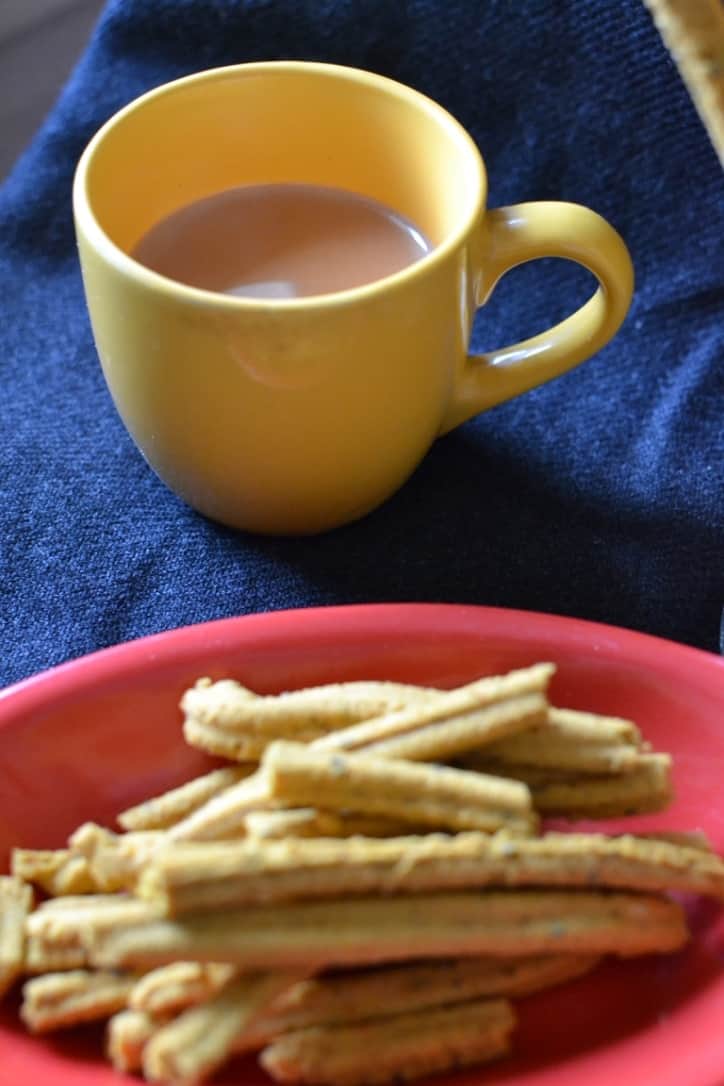 Pin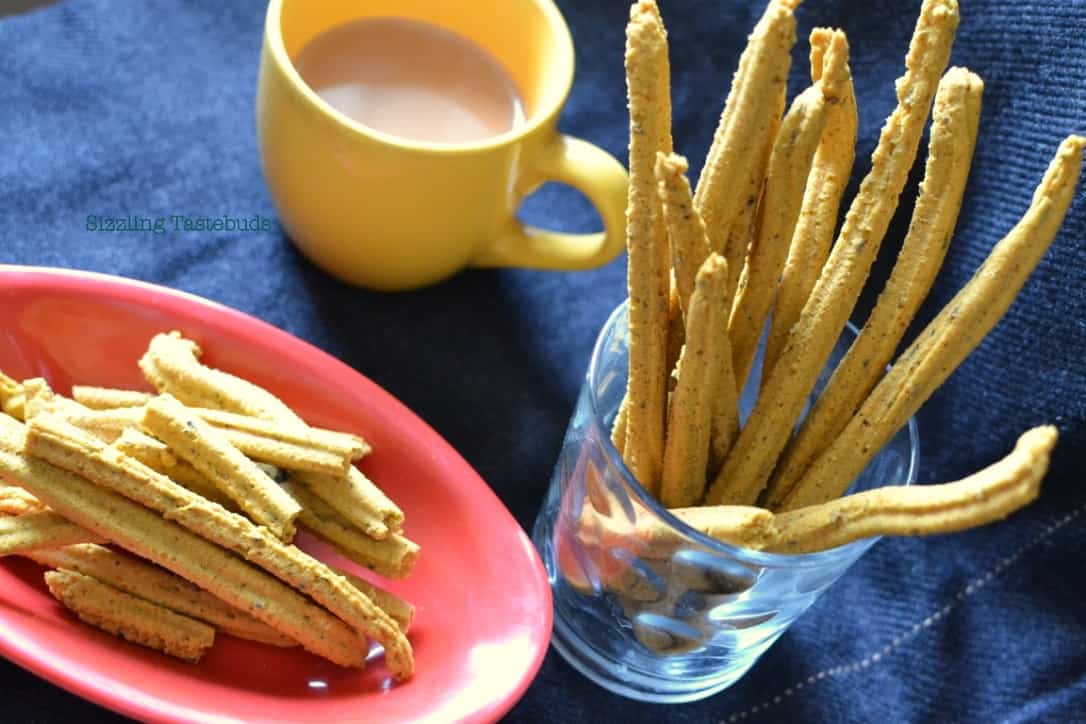 Pin
Pin
This is part of the Bake-a-thon 2017