A warm welcome back to Sizzling Tastebuds. After over two months of inaction, kicking off 2014 on this verrrrrry addictive snack, especially for Cashew lovers. the H and me munched it first at Taj Lands End some years ago, and we loved it again when I made it at home too. Beware : this is more than a between-meals snack, it could take binging to a whole new level if one doesn't exercise caution :-))
Hardly any time to make, and with very little ingredients, I am sure this would feature regularly as part of your party eats or a travel food. You can definitely substitute cashews with almonds for a healthy twist. 
Get. Set. Go. 2014 … here we come ! 
Prep time : 10 mins | Baking Time : 12-14 mins 
Course : Snack / Appetiser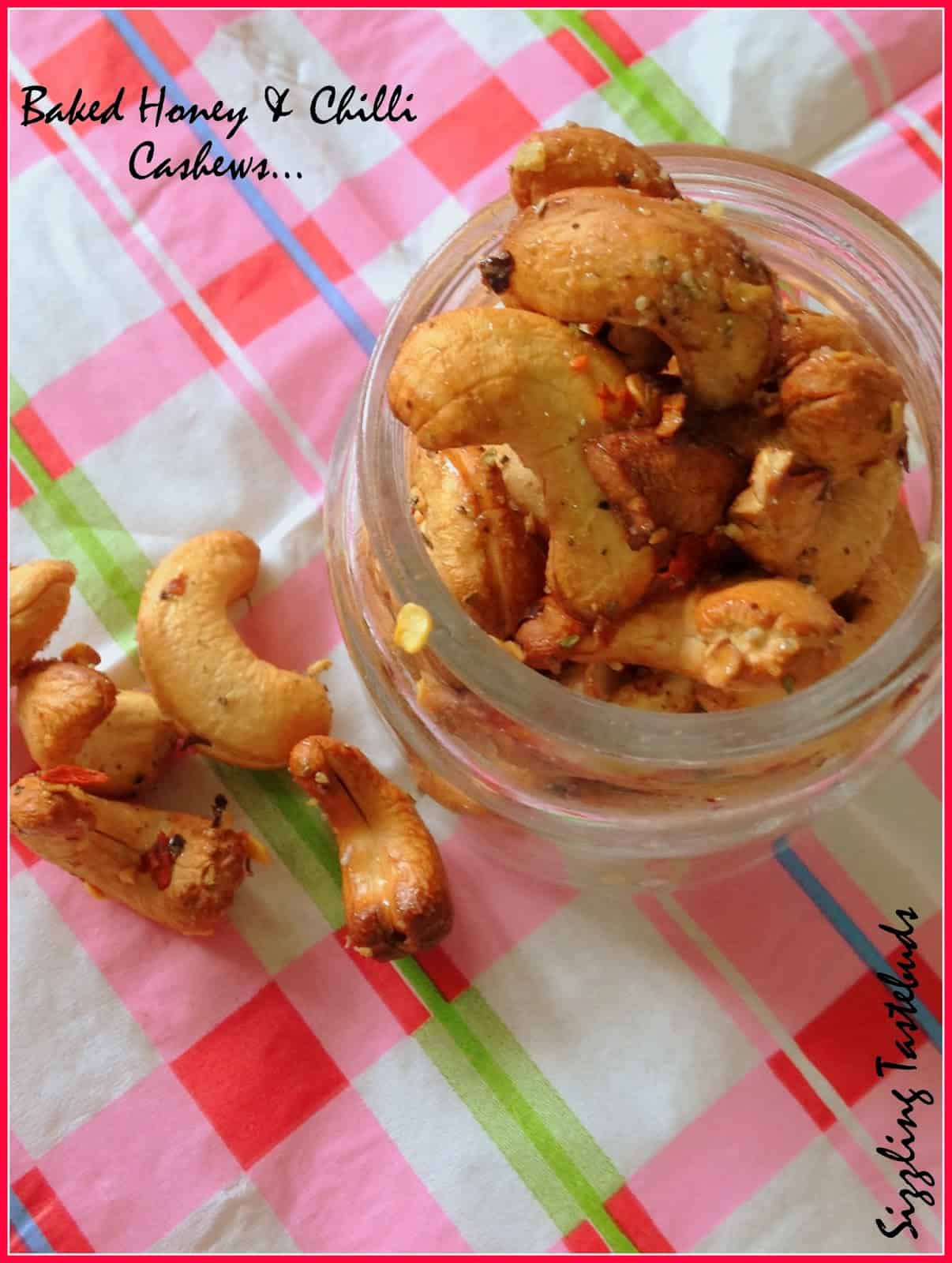 Pin

Ingredients:
Cashewnuts (whole) – 1 cup
Honey – 4TBSP (I used the organic version)
Red chilli flakes – 1 TBSP
Olive oil – 2 TBSP  + for brushing the baking tray
Rock salt – 1/2 tsp (or to taste)
Cayenne Pepper -1/2 tsp (optional, can be substituted with Freshly crushed black pepper too)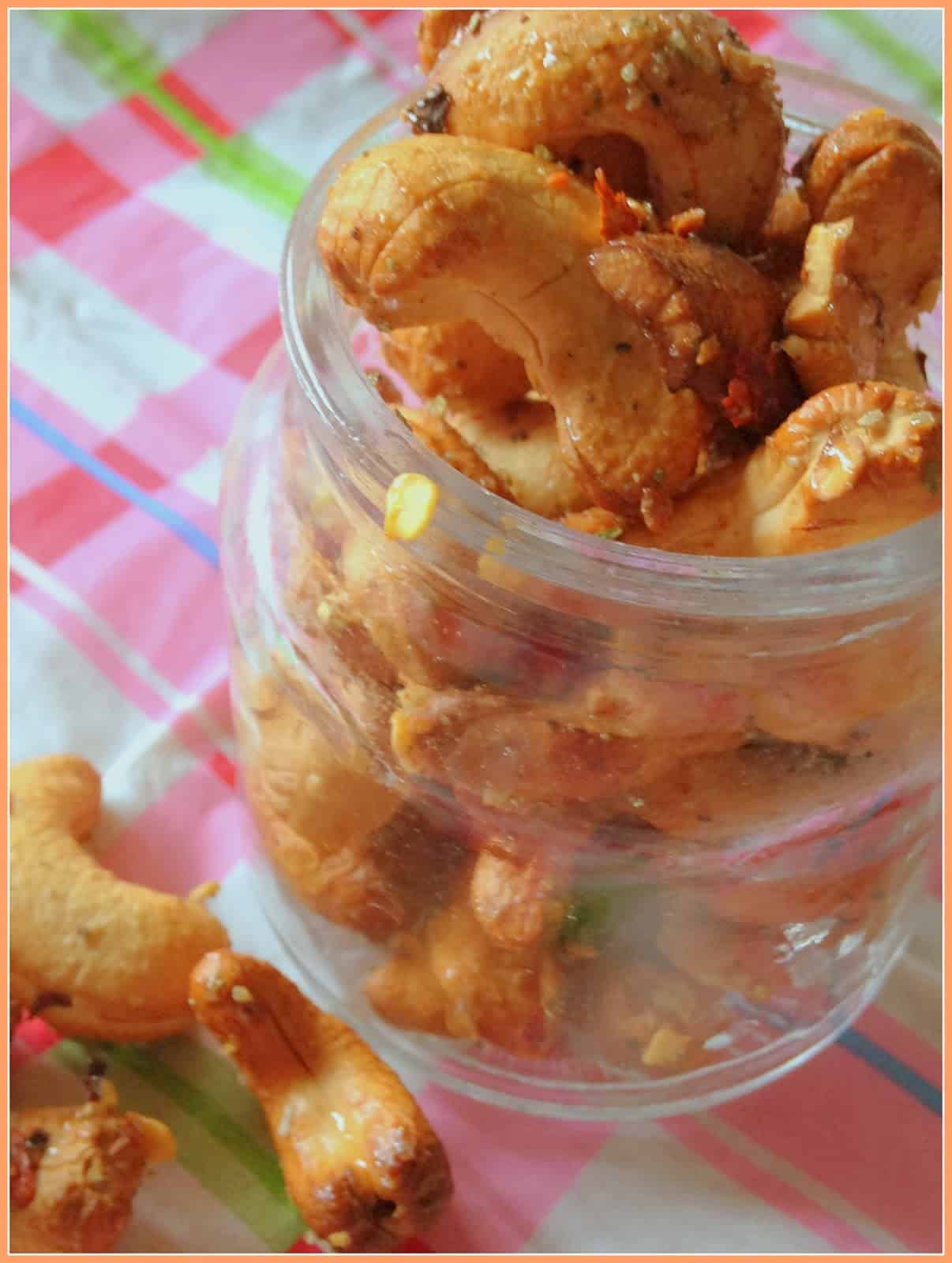 Pin
Method:
Preheat the oven to 160 Deg C
In a large bowl, mix the cashews, olive oil, honey, salt and red chilli flakes. Let it marinate for about 5 mins, not more. The mixture should be sticky and should be like a lumpy mass.
On a baking sheet, spread the cashews separately and bake for 8-12 mins till they are baked and acquire a golden hue.
Take out and sprinkle the rest of the cayenne or black pepper immediately. Cool a bit and dig into it by the fistful. A perfect anytime snack, wouldnt you say ?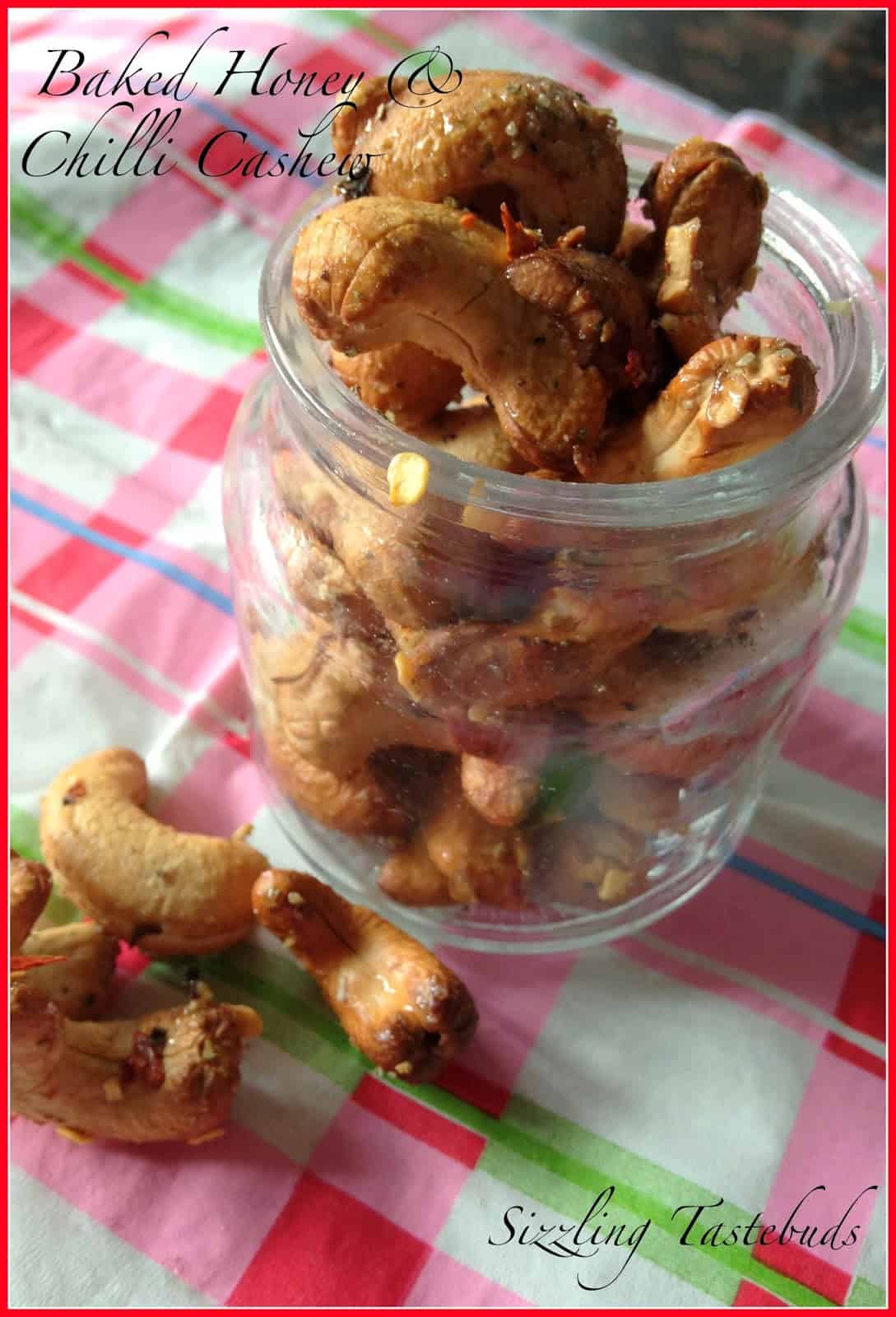 Pin