Pongal / Sankranti is around the corner. The festival of Harvest season is celebrated across India as Sankranti / Uttarayan / Bhogi / Pongal / Lohri etc etc.
To celebrate This festival, try one of these healthy Pongal varieties (both sweet and savoury) and make your festival healthier and better !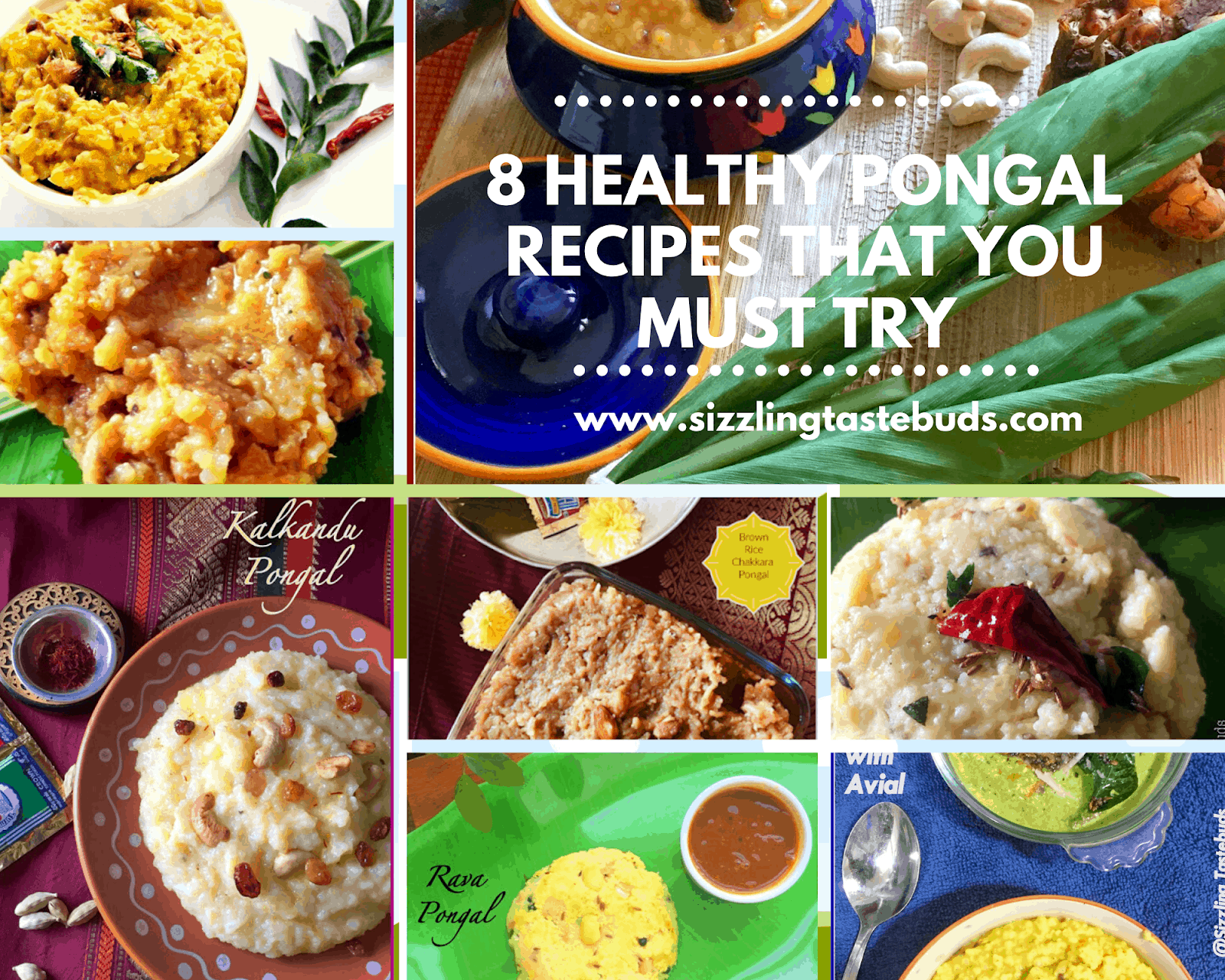 Pin

Clockwise from top left featured in the above collage are:

Oats Pongal with Moong Dal | Oats & split green gram Pongal | Diabetic friendly dish

Oats Chakkarai Pongal | Pongal recipes | How to make Oats Sakkarai Pongal

Samai Ven Pongal (Little Millet Savoury Pongal)

Thinai Khara Pongal (Foxtail millet savoury Pongal)

Rava Pongal (Semolina savoury Pongal)

Kalkandu Pongal | கல்கண்டு பொங்கல் | Rock Candy Milk & Rice Pudding

Chakkarai Pongal | Sakkarai Pongal | Authentic Iyengar recipe

Iyengar Chakkara Pongal with Brown Rice

Wishing all my readers and friends a very joyous and happy Pongal and a happy new year ahead..