Hope you all had a great Xmas ! Xmas greetings to you and your loved ones !
While we are on a mood of holiday baking, let's move to a family favourite today.
As a family we never tire of Focaccia. After Pizza, this is the most sought after bread baked at home (and actually its a take on pizza, right). Soft , pillowy focaccia with a bowl of soup makes for a weekend dinner at home, mostly on holidays. Which is why it explains we have the following varieties already on the blog :
Fingermillet Rosemary Focaccia
Sundried Tomato and Onion Focaccia (my fav!!)
Roasted Garlic Focaccia (the oft repeated version)
Onion and Olive Focaccia topped with Sea Salt
And then, I saw some fresh zucchini and coloured peppers, which only brought me to baking this on a Diwali afternoon, and they were gone before tea time. So, although it can be had as a snack, you can team it up with any earthy soup (think Baked Chickpea-potato Soup or Curried Cauliflower – lentil Soup or Matar ka Shorba) for a complete meal.
So, go ahead and make it and devour it. Let me know how your family liked it 🙂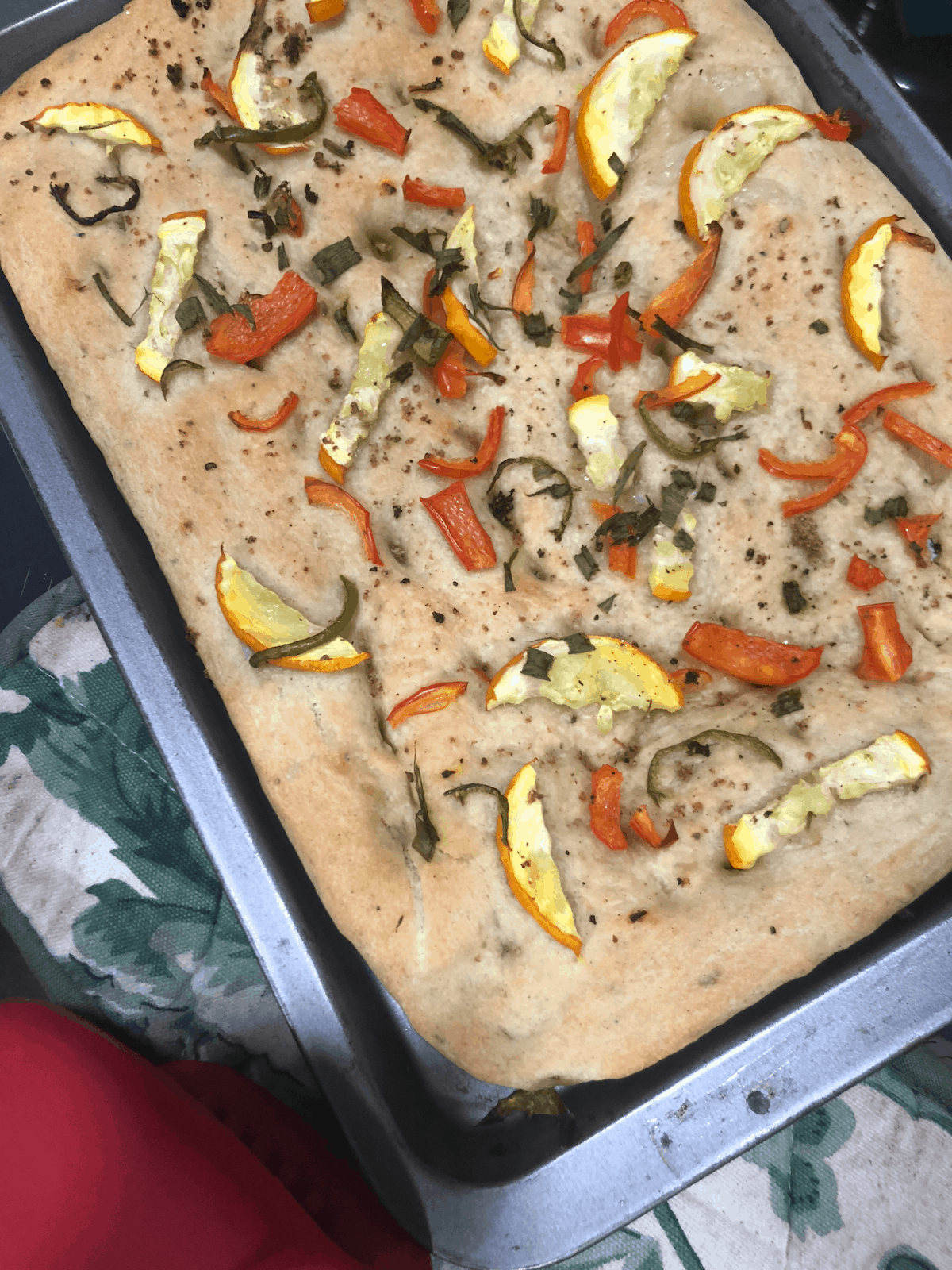 Pin
Prep time – 10 mins, Resting & Rise time – 90 mins,
Bake time – 20 mins, Serves – 4 (single serving)
Ingredients:
Strong Bread Flour – 2 1/4 cups + 4 TBSP
Yeast – 1 packet (I used Instant Rise Marks&Spencer brand)
Salt – 1/2 tsp (or to taste)
Sugar – 1 tsp
Warm water – 2/3 cup (or as needed)
Olive Oil – 3 T (divided use)
Toppings : Sliced Zucchini, coloured peppers, red chilli flakes (opt.) – all to taste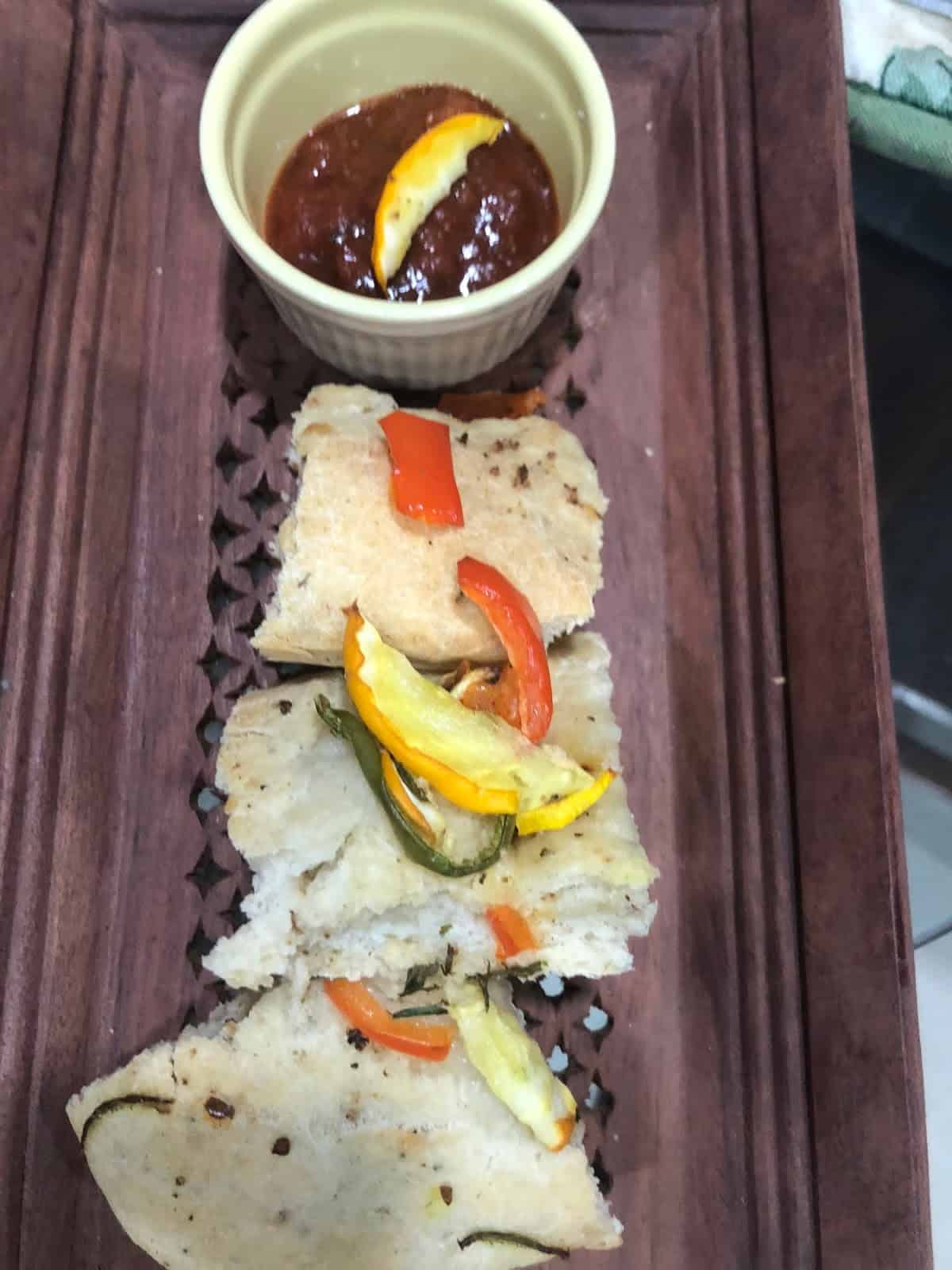 Pin
How to :
Make a dough with the dough ingredients., You can follow my original base recipe and half of the Olive oil to make the dough. Let it rise till doubled. Punch it lightly and preheat oven to 180/190C.
Gather the dough and spread it in a greased, lined pan and make small indentations in the dough, and drizzle the rest of the olive oil.
Now place the sliced (and patted dry) veggies and sprinkle red chilli flakes if using. A few fresh herbs like rosemary or thyme would be great too.
Bake for 22-25 mins or till the bread is done. Broil for 1 min more if you needed a golden top (the kids were too impatient to let it broil or cool down, which explains the unruly slices :p).
Cool on a wire rack and slice / serve as required
Pin
Check out the other bloggers doing this Bake-a-thon