One of the best things of hosting an online food blog event is that one gets to visually savour scrumptious delights from across the world. This time too, it wasnt different : I was hostingVardhini's Dish it Out Series withMushrooms and Onions. I am picky when it comes to Mushroom, and its not my personal choice of veggie, but lots of people around the world, including S and kiddo simply adore it – from pizzas to soups to stir fry to appetisers, its quite a versatile veggie, and I have started including it more often to appease the people I cook for 🙂
Now, this round up with an amazing spread of 30 mushroom dishes is sure to please mushroom eaters and also pose an interesting array to those who have started cooking with this veggie ..  Thanks to all my foodie friends who sent in their delicious dishes over- it is (virtually) raining mushrooms here :D. Hope you enjoy this round up as much as I did hosting this event !
If someone's entry has been inadvertently missed out or linked in erroneously, please do write in and I shall update ASAP !
Looking forward to more such dishes to my ongoing event –Healthy Lunchbox Ideas(Carrot themed dishes) – all this August @ my blog.  Watch this space for more exciting events and roundup of the to-be concludedIndian Mithai Melathat ends 8th August – do pass me your Indian Sweets to this sinfully sweet event.
Cheers,
Kalyani
Arranged In order of receipt, we have this round up here:
Aarthi of yummy Tummy sends inIndian style Stir Fry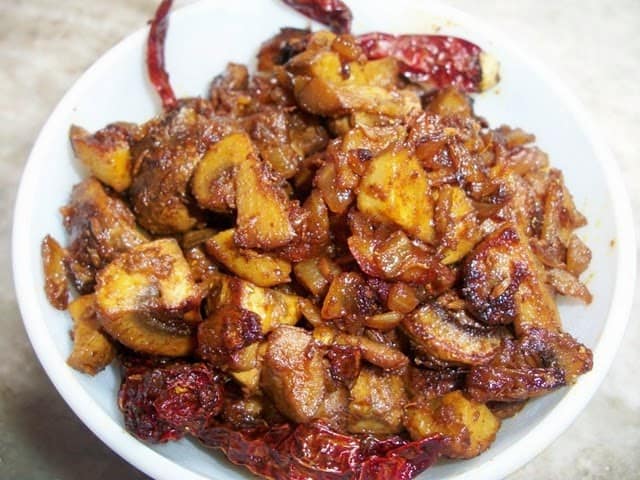 Pin

Akheela'sMushroom and Red pepper Curryis indeed mouth watering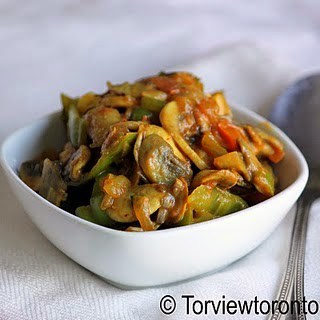 Pin

Vinda Dravid'sSavoury Mushroom Piemakes me very very hungry !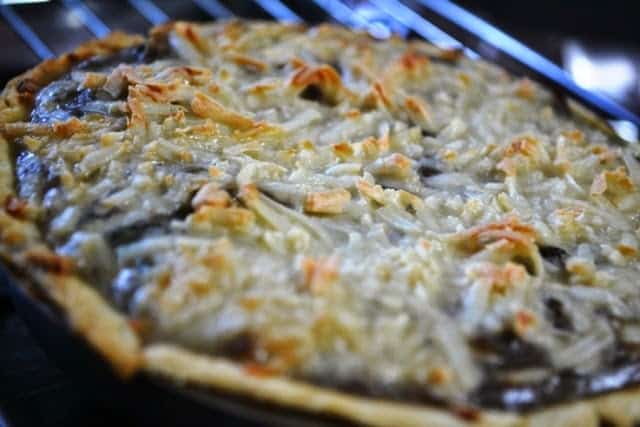 Pin
Priya'sMushroom and Onion Focacciais a perfect meal time treat and focaccia is my personal favourite too 🙂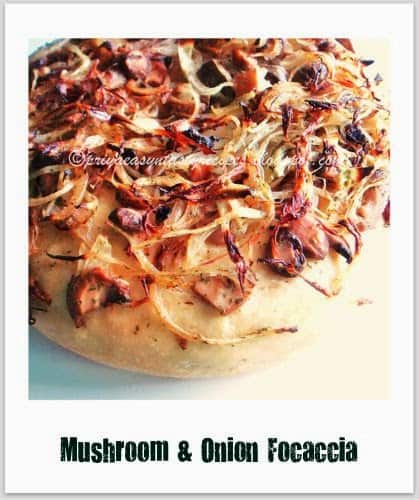 Pin
Baked Mushroom Samosafrom Sangee Vijay was very innovative and new too ,as were her other dish –Mushroom Kofta in Spinach Gravy🙂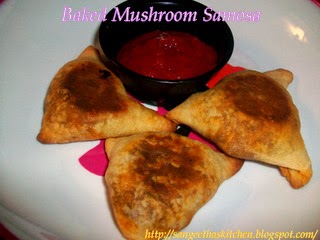 Pin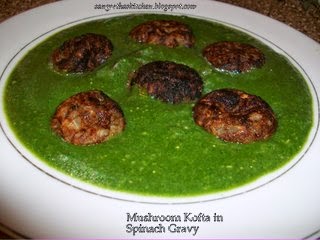 Pin
It was fusion coming of age in Priya Sreeram's dish ofFussili marrying Sambhar and herMushroom Pepper Fryis a yummy treat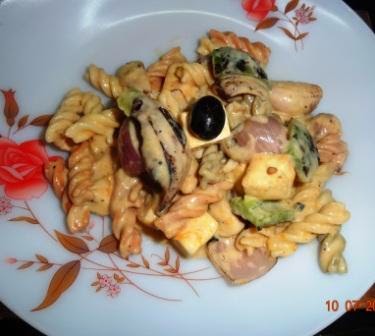 Pin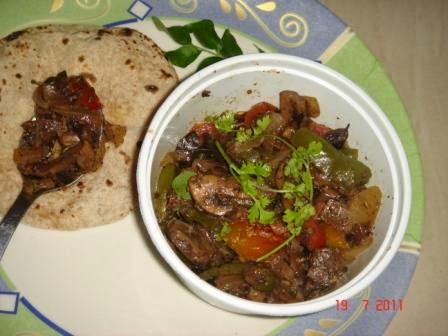 Pin
I tried outSatya's Mushroom Curryand it came out very well, considering I 'cooked' mushrooms for the first time, rather than tossing them in soups / pizzas 😀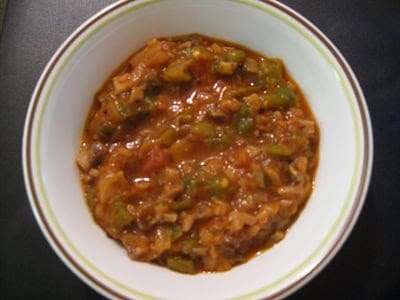 Pin
Raksha's Mushroom Curry was different and tasty too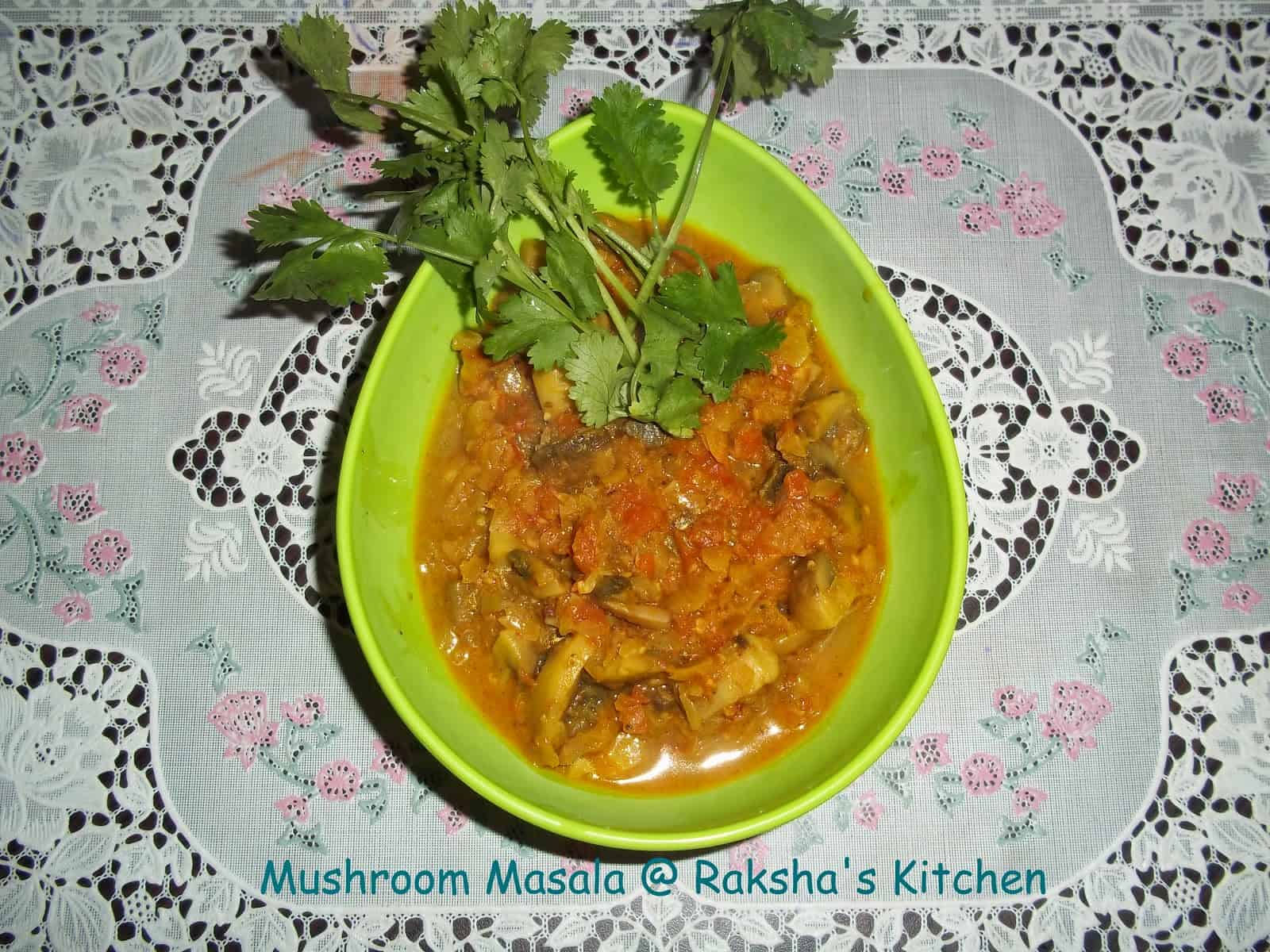 Pin
Sobha's mushroom – capsicum-baby corn medley was simply amazing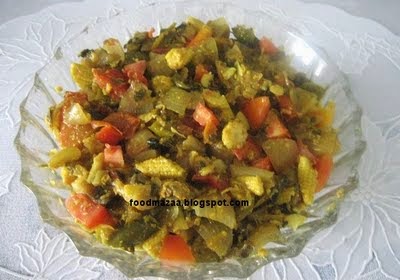 Pin
Drooled over Ramya's entry –  healthyMushroom wrap!! A perfect lunchbox treat too 🙂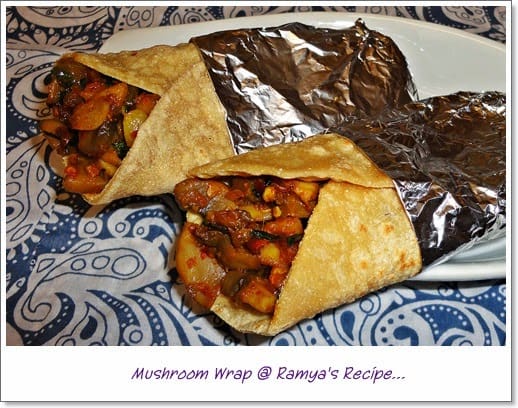 Pin
Mugdha'sMushroom Matar Masalagoes very well with hot naans and Khulchas – perfect for monsoon dinners!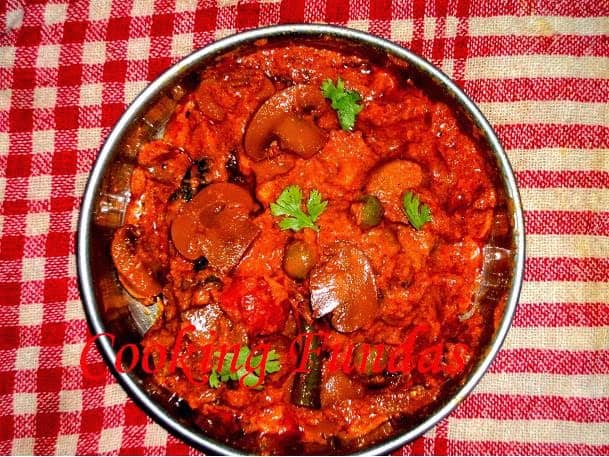 Pin
Kalva's snack –Mushroom Tikkiwill make anyone go "tra-la-la-la"  – simply delicious !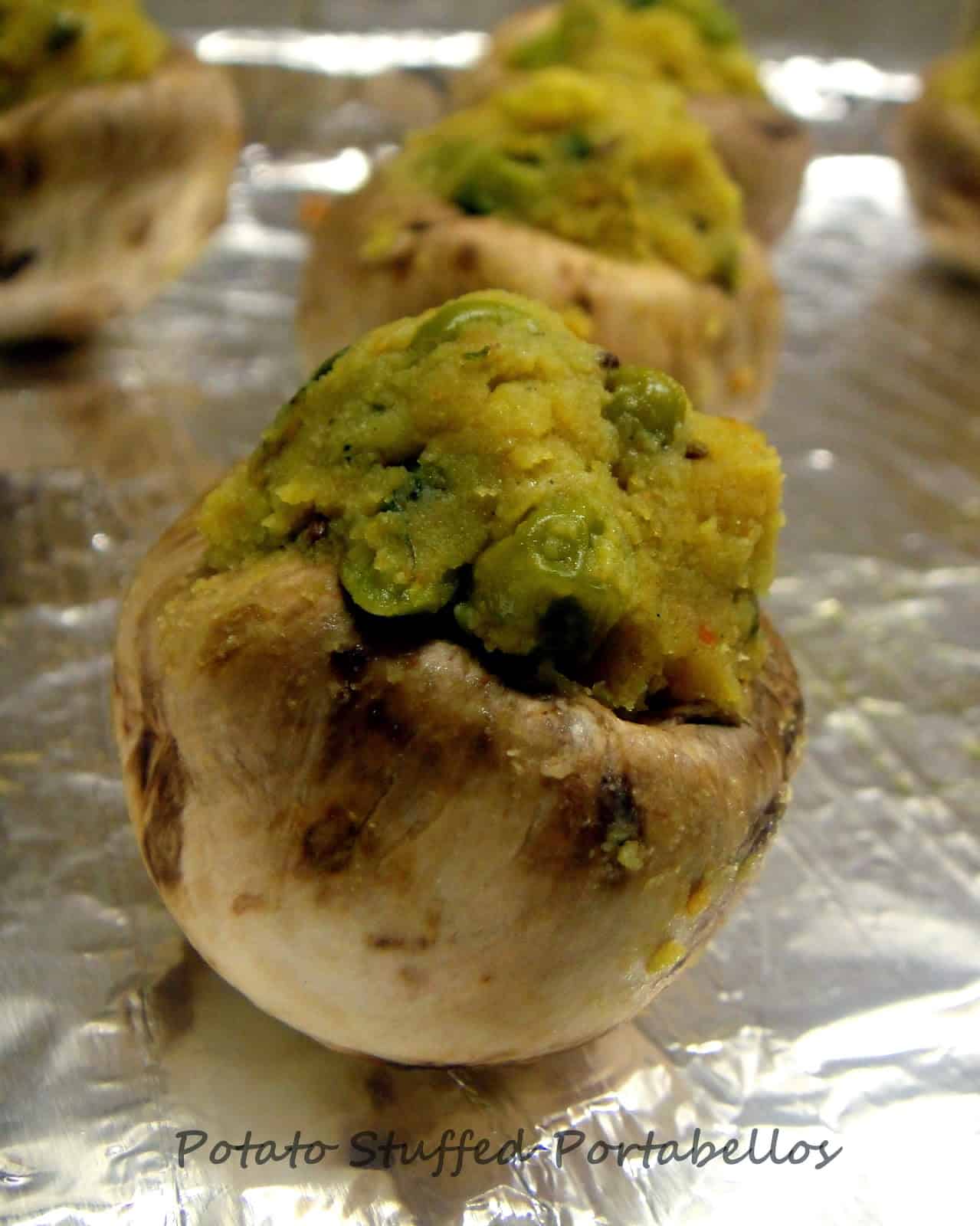 Pin
Pradnya'sMushroom Pinwheelis a perfect finger food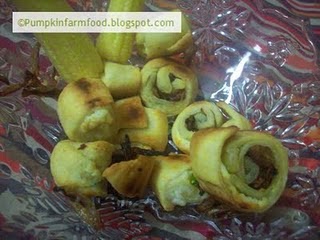 Pin
Anu has sent us this innovativeMushroom stuffed in onion boats – now who can resist that !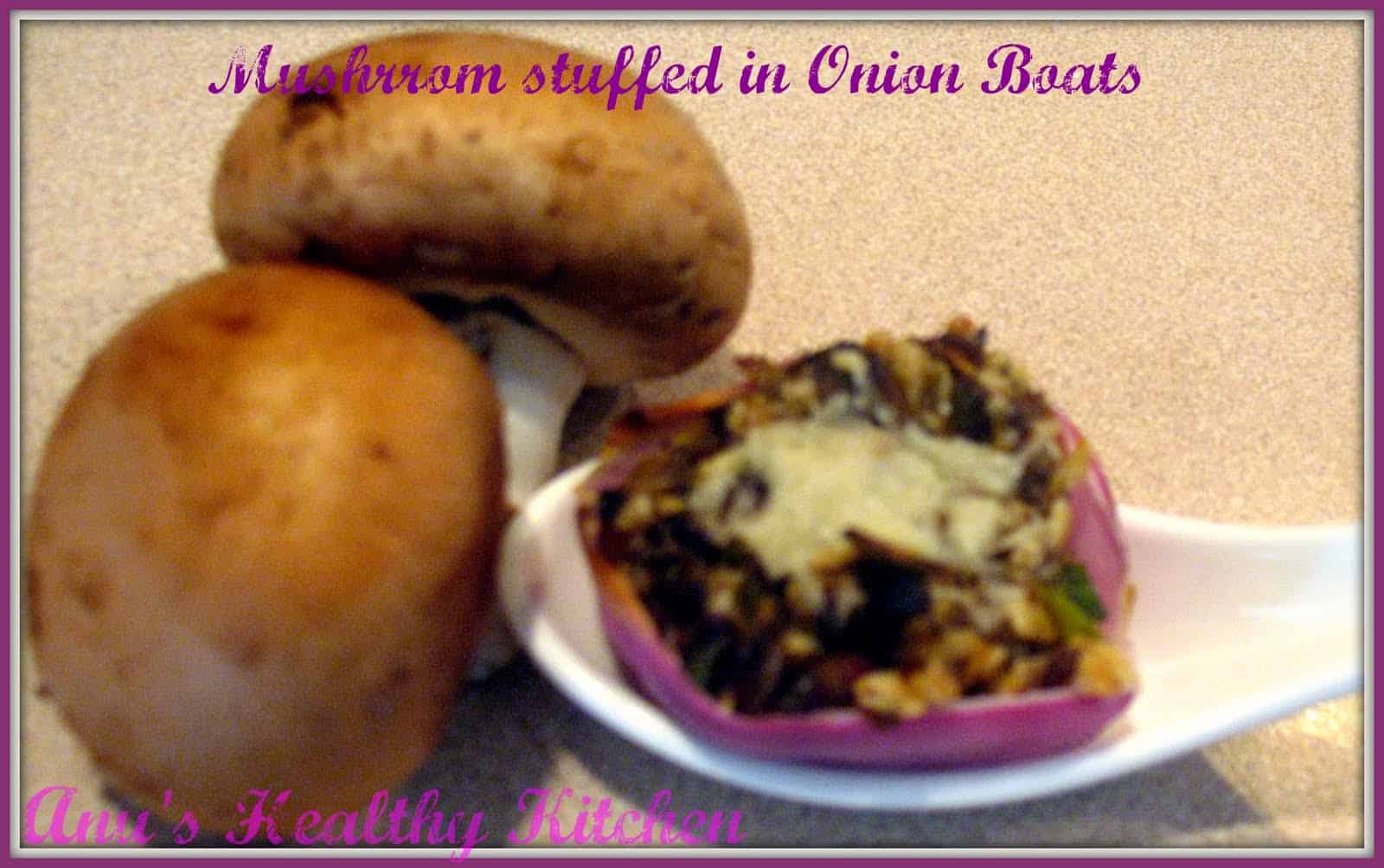 Pin
Sabina'sMushroom Pepper frysurely is a spicy and yummy dish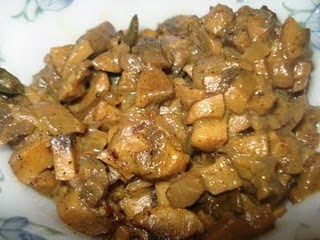 Pin
Krithi'sKadai Mushroomis a must try for Mushroom afficionados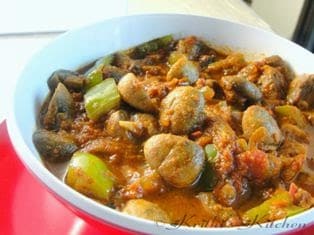 Pin
Nupur'sVeg Au Gratinis truly droolworthy, what with cheese topping, loaded with sour cream and all good things served up in one French Casserole… drooooling 😀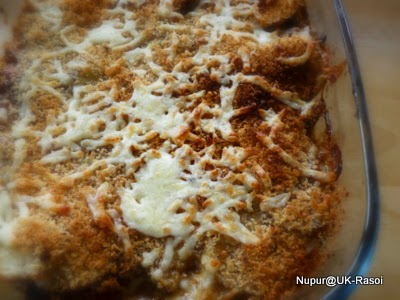 Pin
Healthy Fajitas with grilled veggies andMushroom Pulav dished out by Vardhini would make my meal, anyday 🙂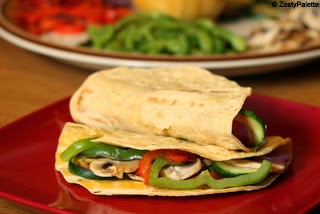 Pin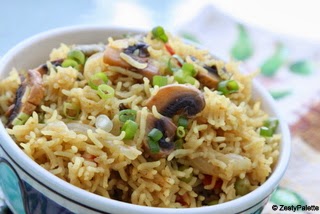 Pin
Satyashree's appetiser –Mushroom Tikka is a must have at all your parties:-)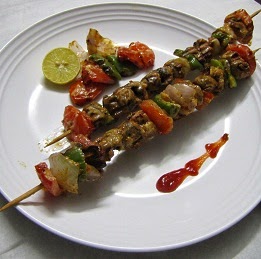 Pin
Aparna'sPaneer Mushroom Masalais one of my favourites and a must try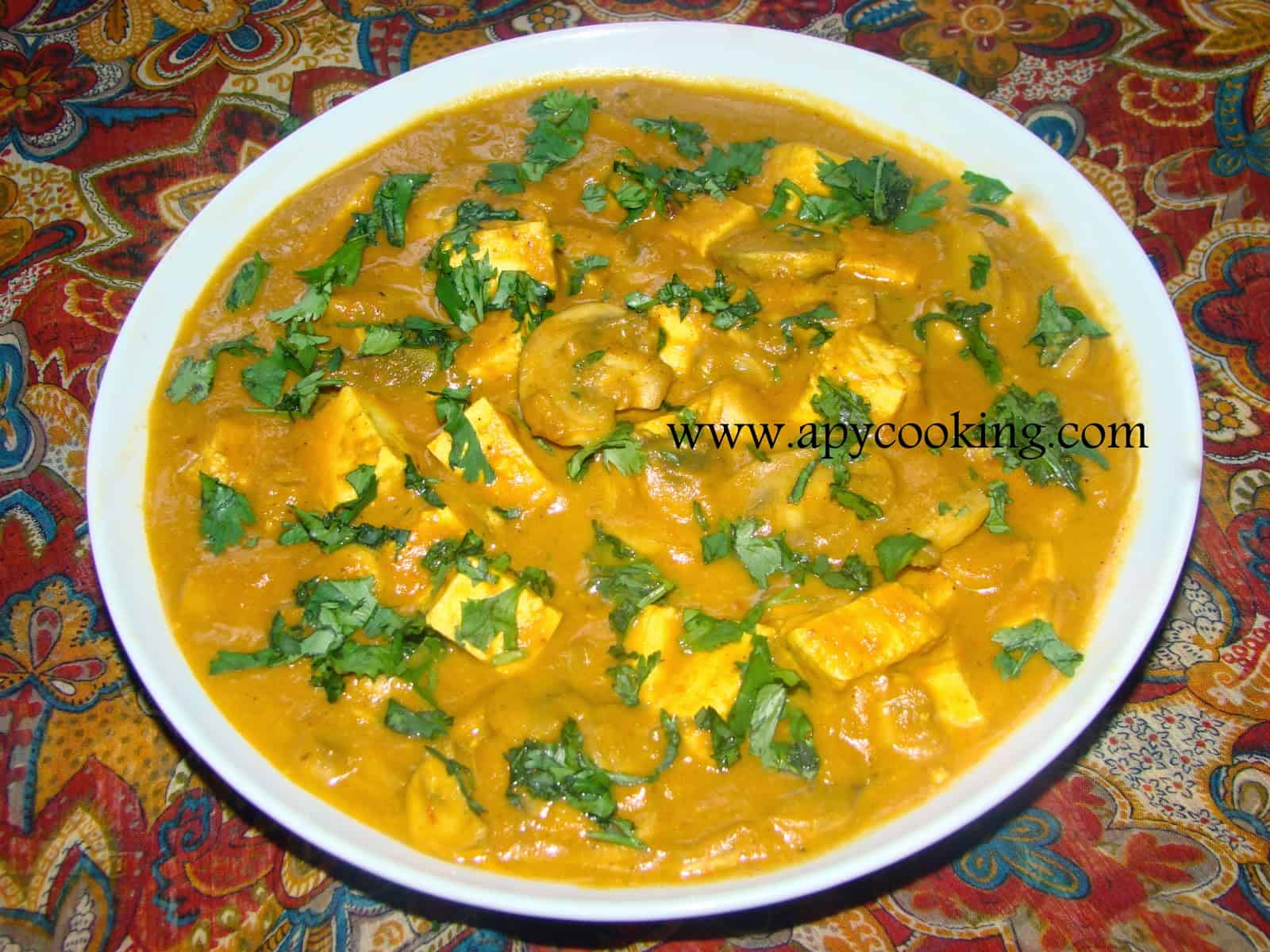 Pin
Eats meets west in another of Sangee's creations –Spicy Mushroom Pasta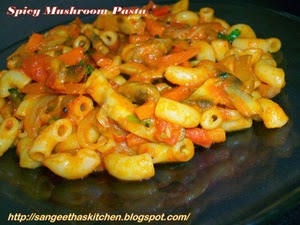 Pin
Indrani'sMushroom Capsicum Masalais just too good to resist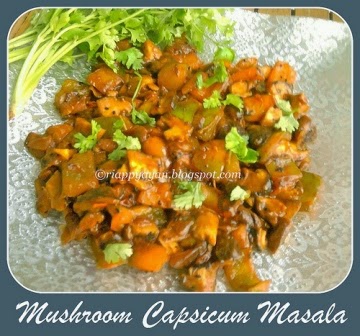 Pin
Tadka Pasta'sMushroom Medley is an ode to the dish from the heart:-)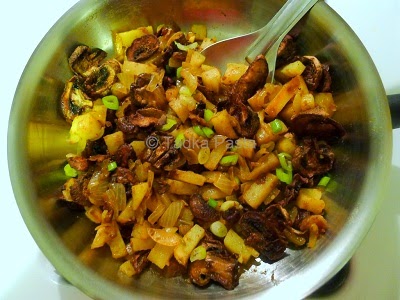 Pin
Potato slices with sauteed mushroomsis Jayashri's entry to this dish – an unusual and delightful combo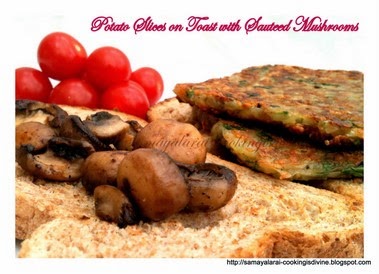 Pin
Caramelised Onions and Mushrooms come together in Denise'sCalzone treat– a wonderful way to have health on the go 🙂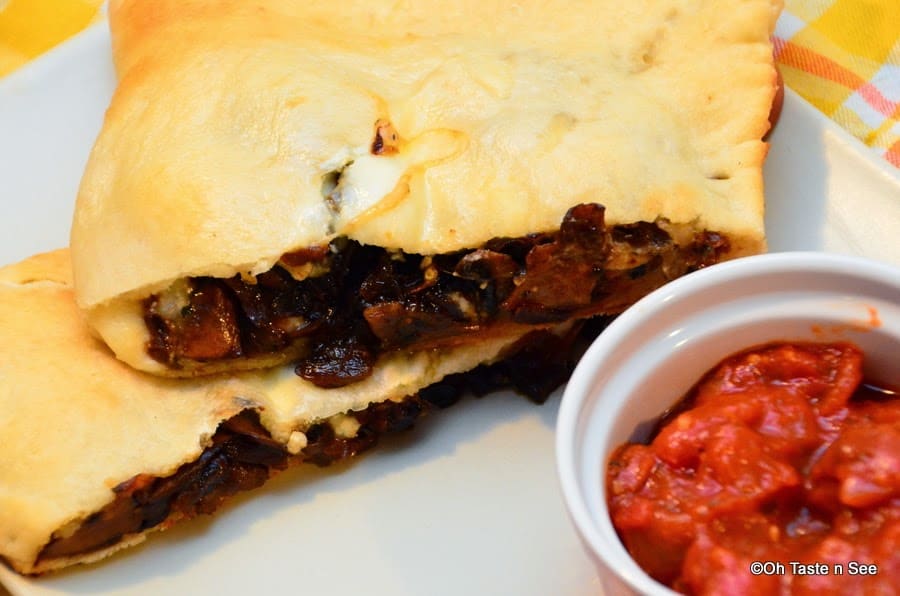 Pin
Sukanya from Saffronstreaks sends us these two amazing dishes –Tofu and Mushroom Burger andRotini with Mushroom and Broccoli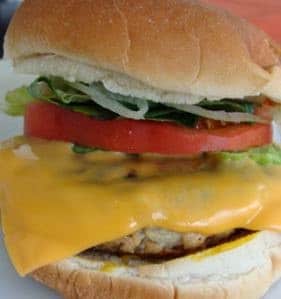 Pin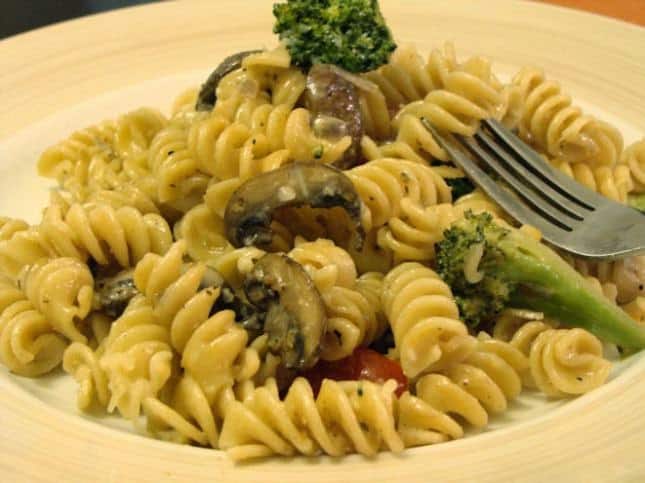 Pin