After the chocolate overdose in yesterday's Triple Chocolate Cupcakes, I needed something I could bite into 🙂 So, one of my fav combos – Orange and chocolate (actually my best ever is Ginger OR chilli with chocolate), and this is a great healthy breakfast option.
No refined sugar or flour. Just plain everyday pantry essentials and you have a sumptuous muffin for snack or breakfast time. I am waiting for the summer vacation to make this again in larger quantities for the frequent hunger pangs that strike kids 🙂
Wholewheat Orange Choco chip Muffins – easy breakfast or snack option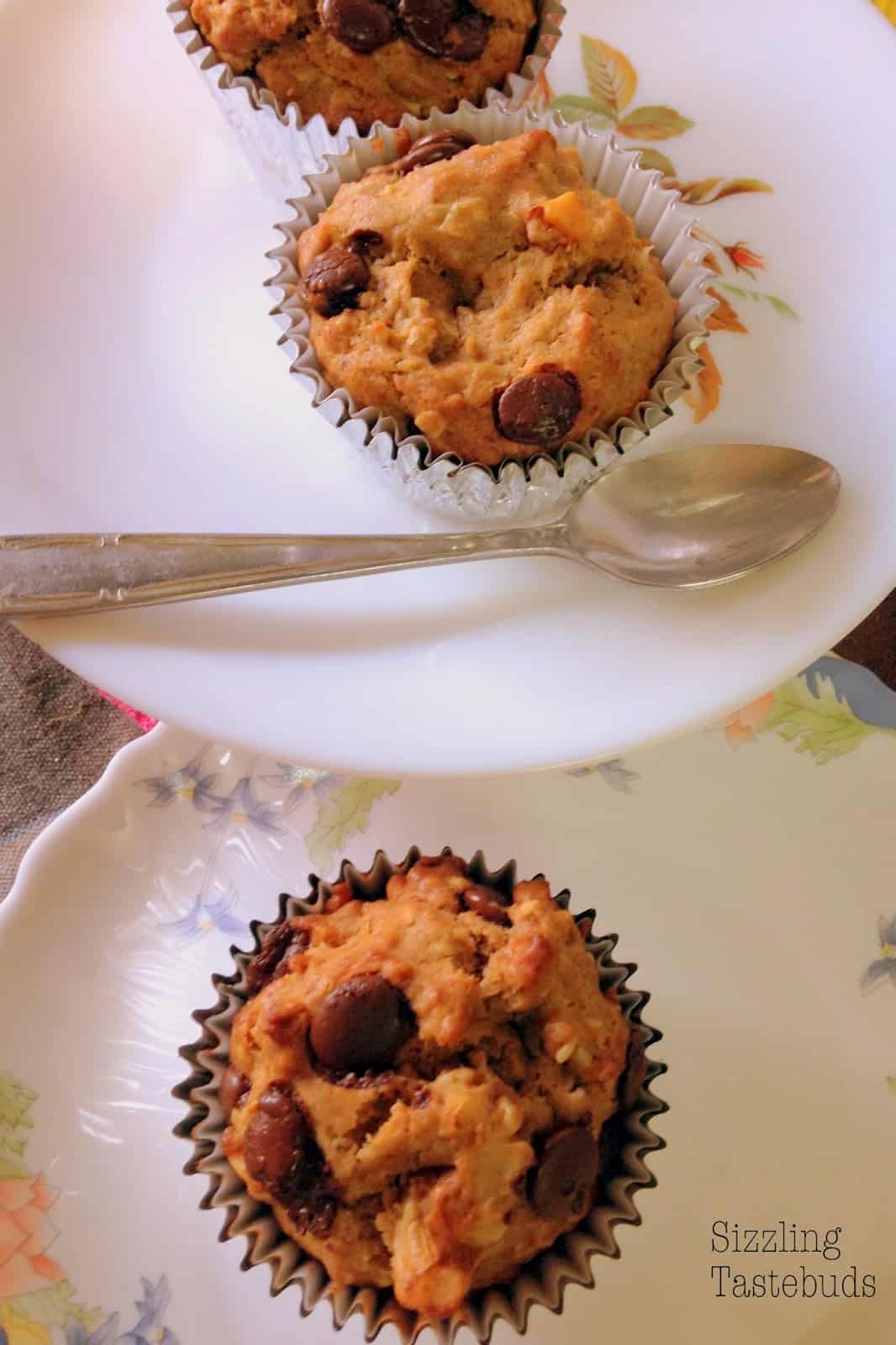 Pin

Prep time : 10 mins, bake time : 18 mins (varies from oven to oven) ; makes : 6-7 medium sized muffins

Ingredients:
Wholewheat flour – 1.25 cups (1 cup = 200 ml)
organic powdered jaggery – 1/3 cup
Baking powder – 1/3 tsp
Baking soda – 1/4 tsp
Neutral oil – 1/3 cup
Yogurt – 1/4 cup
Fresh Orange Juice – 1/4 cup
Orange essence – few drops ( I didnt use)
Orange zest – 1/2 tsp (dont skip)
Choco chips – about 3 tbsp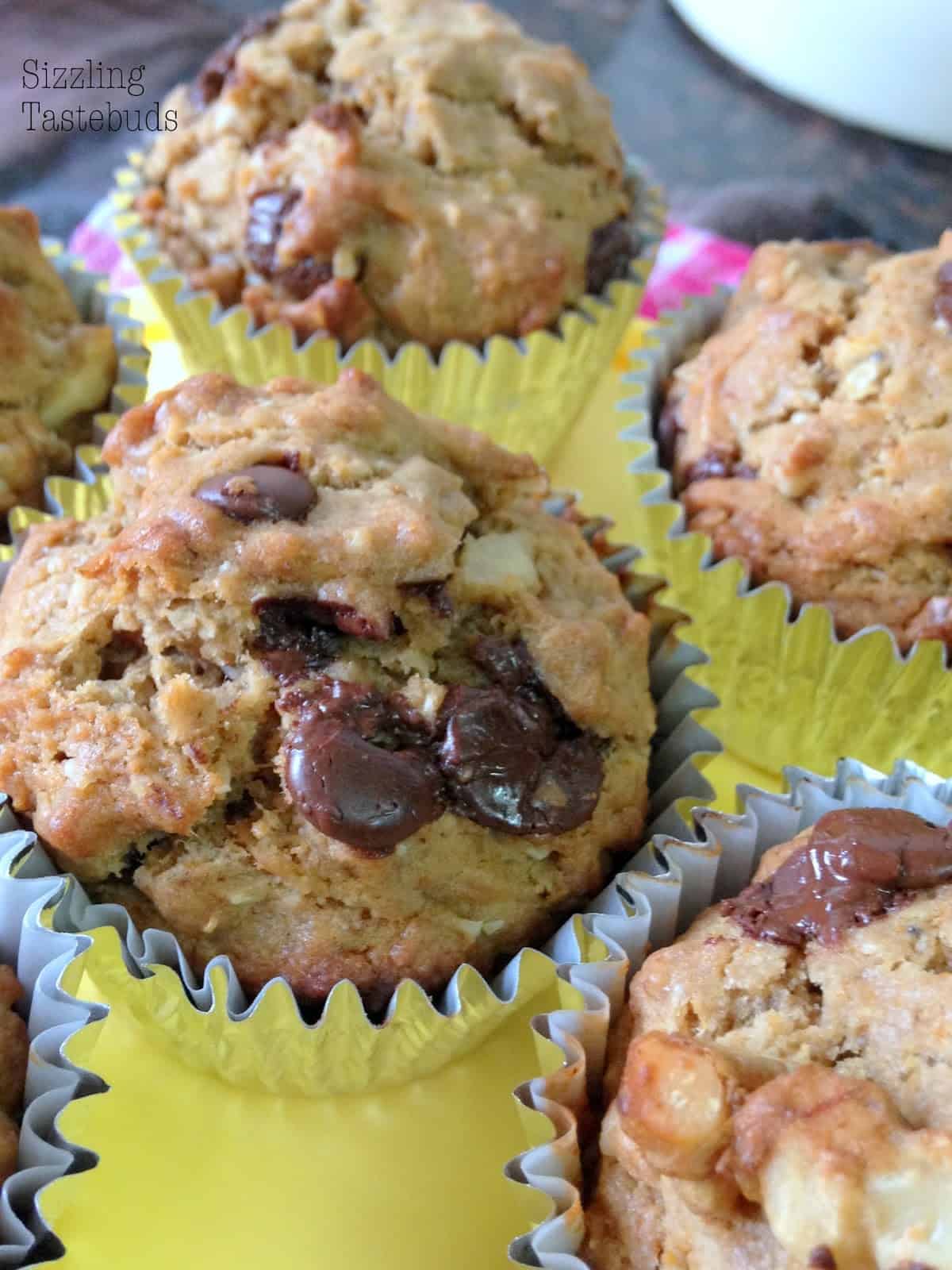 Pin



Method:
Sieve flour with Baking powder and baking soda.
Dissolve the jaggery in the yoghurt, beat well, add the oil, juice, essence if using, zest and mix well.
Preheat oven to 170 C.
Add the sieved flour in batches slowly to the liquid mixture. Mix slowly till there are no dry streaks.
Slowly fold in half of the choco chips without melting them.
spoon batter into prepared muffin liners and top with remaining choco chips
Bake for 18-20 mins or till a skewer / tooth pick comes out clean.
Retain them in the moulds for further 4-5 mins. Then serve warm or at room temperature.