Mooli Chutney (or Radish Chutney) is one of the newest chutneys to add to my menu.. We love our vegetable / fruit based chutneys like Veg Peel Chutney, Apple Chutney, Ginger peanut chutneys to go with Idli/ Dosa. This experiment with whole (and grated) radish was a wonderful bitter-sweet chutney which we enjoyed with Set Dosa (lentil & flattened-rice crepes) a lot. Most chutneys or dips in South Indian are coconut-based. However, in my family we do prefer non-coconut based chutneys, especially for breakfast options along with Idli / Dosa. 
Radish is very good for diabetics and is very healthy too, while providing relief from Jaundice, Piles, Urinary disorders and some skin disorders. Its also on the highly preferred list for weight watchers too, as the water content helps dieters lose weight easily (through salads etc)..Without further ado, lets get to this yummy, spicy chutney using Mooli / Radish. 
Sending this to: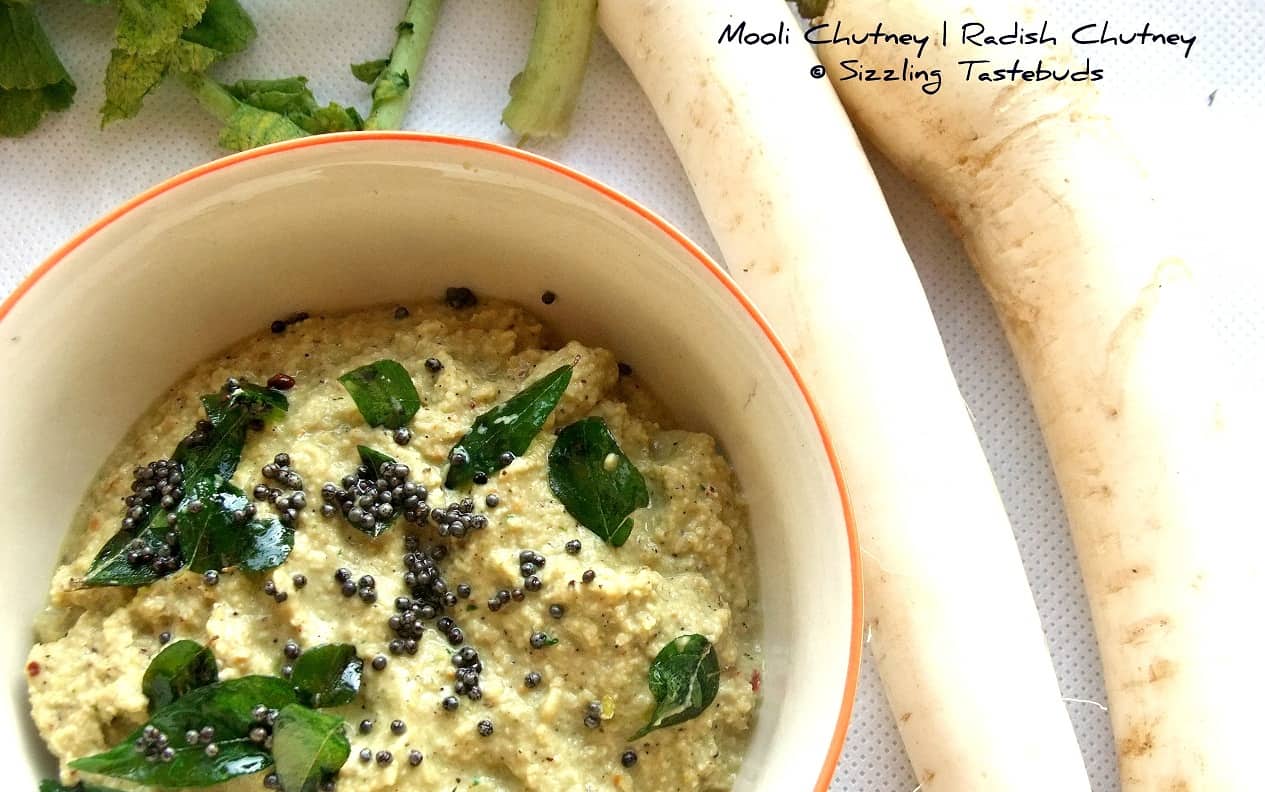 Pin

Prep time : 10 mins. Cooking time : 5 mins. Serves : 3

Ingredients:
Radish / Daikon – 2 medium sized
Channa Dal / Bengal gram – 3 TBSP
Toor Dal / Split Pigeon pea – 1 TBSP
Tamarind – a small lime sized
Jaggery – grated – 1 tsp
Salt – to taste
Red chillies – 2 nos (or 1 red chilli + 1 green chilli)
Oil – 1 TBSP
Tempering: Mustard seeds, curry leaves, asafoetida(hing)
Method:
1) Wash and lightly peel radish. Grate finely (this is optional – you can also chop into very tiny bite sizes)
2) Heat 1/2 TBSP of oil and fry this radish for 3 – 4 minutes till the raw smell disappears. Transfer and cool
3) In the same pan, add the remaining oil. Roast the lentils / dals (channa dal & Toor dal), tamarind, chillies (in the same order) till the dals turn slightly brown.
4) Cool and grind the above dal-tamarind-chilly mixture with stir fried radish, salt and jaggery to a slightly coarse consistency using minimal water.
5) Transfer to a serving bowl. Prepare tempering with oil (1 tsp), mustard seeds, curry leaves & asafoetida. Pour onto chutney and serve with rice / rotis. 
Note: You may also opt out of the tempering and chill the chutney as a dip with vegetable crudites 🙂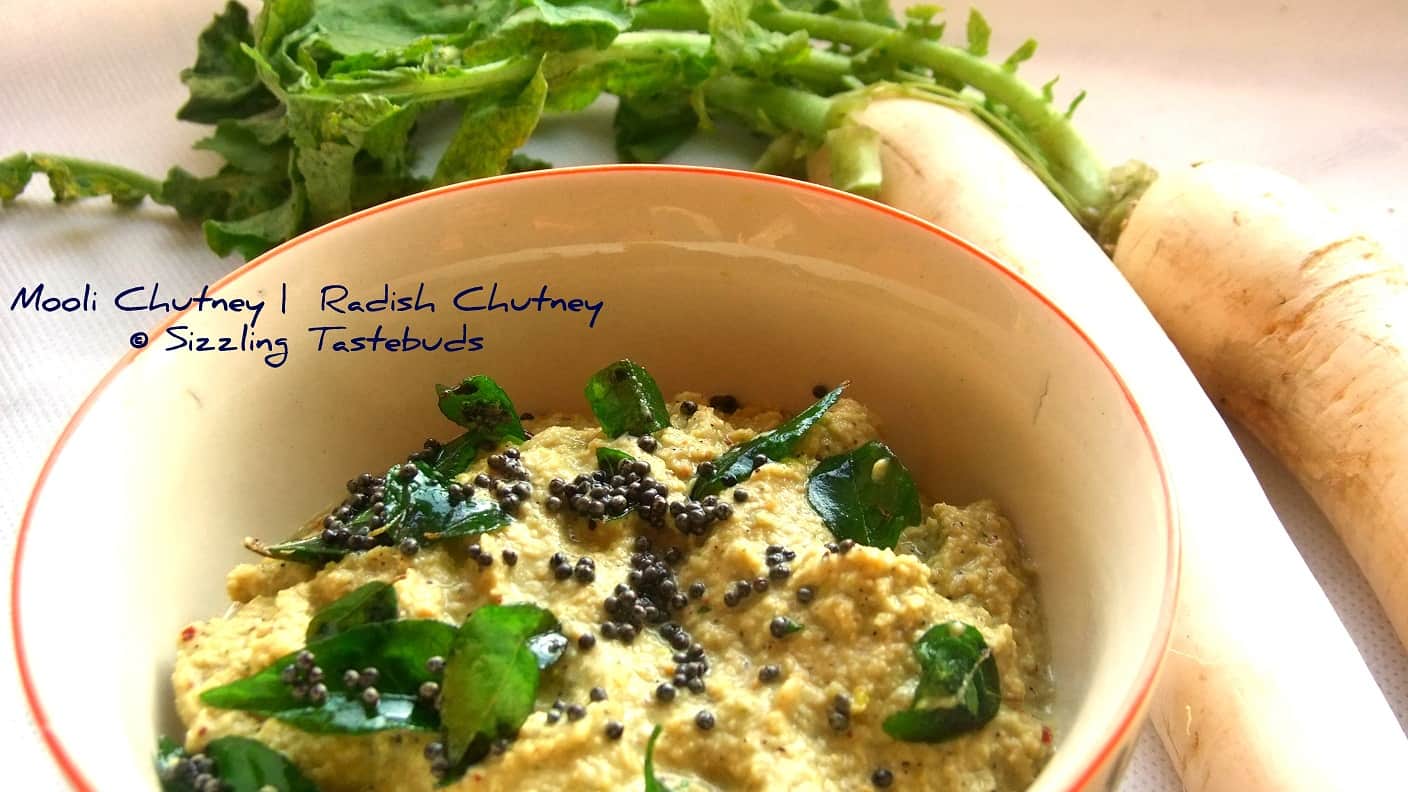 Pin