Sshh Cooking Secret Challenge is a wonderful FB group where a central theme is picked each month and ingredients are exchanged virtually between paired bloggers. I was paired with Priya Suresh and she gave me Watermelon and Quinoa. My husband is very fond of watermelon and feta salad and the addition of Quinoa gave a nutty twist to this unique salad.
It's a simple salad that's apt for the scorching summer days, and it can easily be a complete meal for one.  It's also great for potluck parties. So, go on and make this one, and let me know what other salads you love !
Prep time : 10 mins, Chilling time : 15 mins ; Serves : 1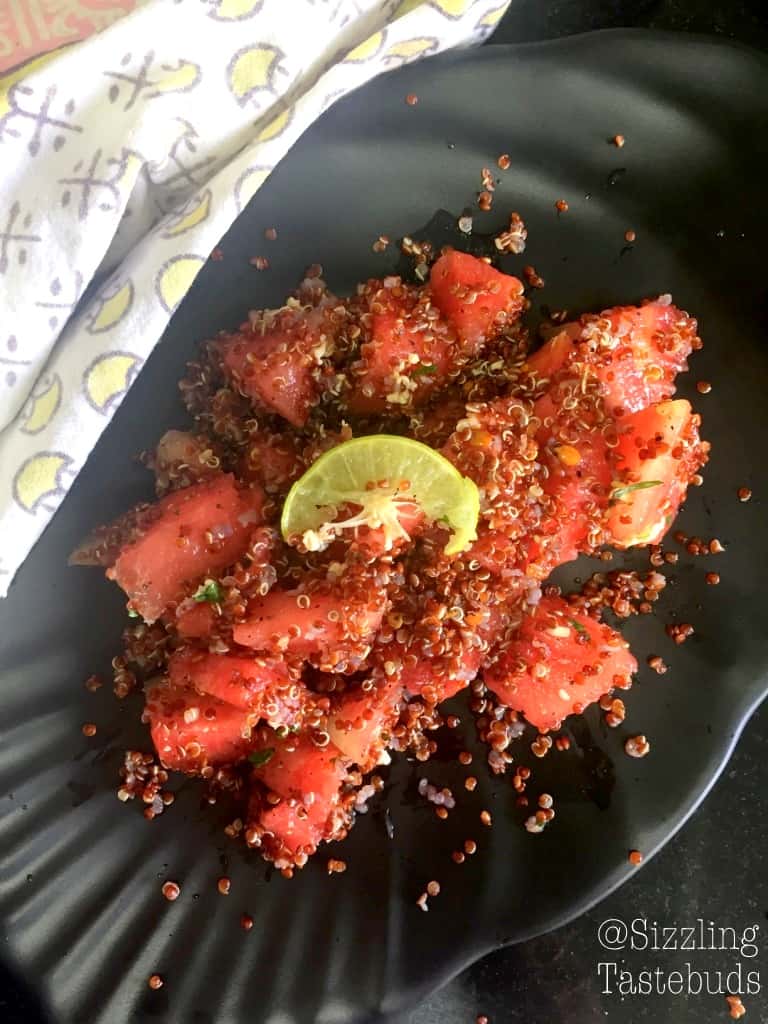 Pin

Salad:

Cooked Quinoa – 1/2 cup

Watermelon cubes – 1 cup (200 ml)

For the vinaigrette : 

Lemon juice – 1/2 TBSP

Honey / maple syrup – 1/2 tsp

Red chilli flakes – 1/4 tsp

Salt – to taste

Crushed pepper – 1/8 tsp

Fresh Orange juice – 1/4 cup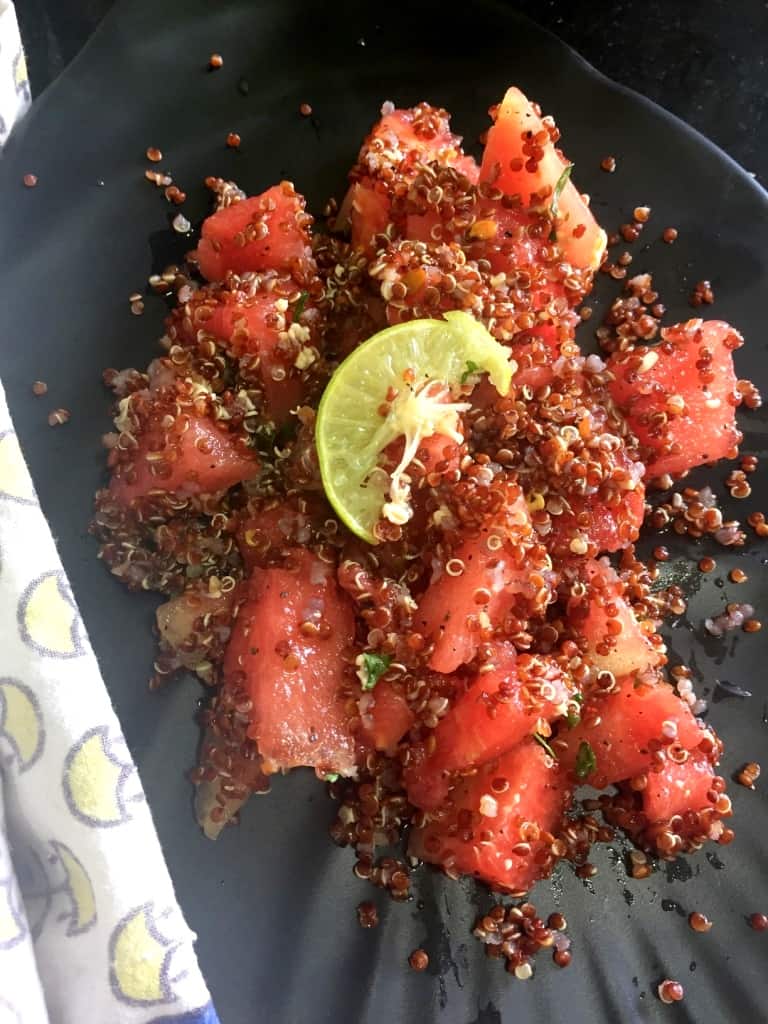 Pin

To make:

Mix the quinoa and watermelon with a fork and chill for 15- 30 mins. 

Before serving,whisk all ingredients of the vinaigrette,toss the salad with the same & serve immediately.

Notes:

a) One can skip honey for a completely vegan version.

b) Ingredients for the Vinaigrette is optional, go with what catches your fancy.

c) This was moderately spicy for me, but you could add or delete any ingredient of your choice.