Cauliflower is one of the most sought after dishes at home- its so versatile and usually made into savoury dishes like Baked Gobi Manchurian, Aloo Gobhi (Potato- Cauliflower stir fry) or a family favourite Baked Gobhi Mussallam (Whole spiced cauliflower oven baked) .Preethi's unique Nutty Cauliflower Rice caught my attention and I have it bookmarked too as does Archana's healthy Cauliflower Tater Tots (which was originally my plan for this week).
While cracking my head on what unique dish we can make with Cauliflower, I suddenly remembered a homemade Bengali delicacy that I had at a colleague's place a few years ago in Kolkata. Along with the Niramish Kichuri (no onion no garlic , Begun Bhaja, Misthi Doi, my colleague's mom had made this melt-in-the-mouth barfi with Cauliflower. So, I pinged her last week and thankfully, she remembered how her mother used to make it. Apparently its also called Kabishambardhana Barfi (a tribute to the poet)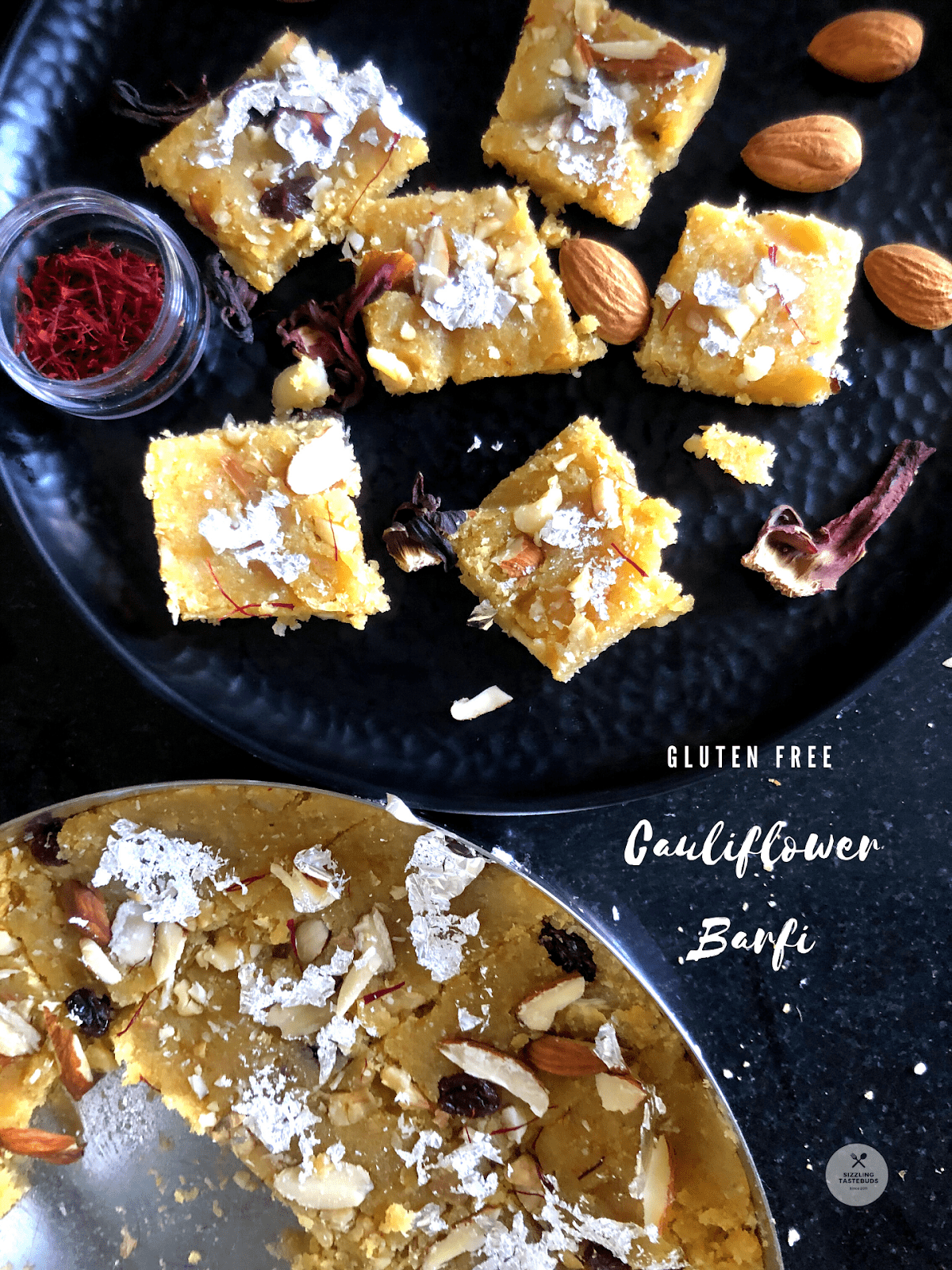 Pin




Cauliflower Barfi a.k.a Kabishambardhana Barfi is a popular, yet not commercially made Barfi (Fudge) that was said to have been invented by Guru Rabindranath. Tagore for his 50th birthday !

The folklore varies from 50th to 60th birthday, and although its not clear if it was indeed invented then, this is still a delicious Gluten Free Barfi (Soft Fudge) that can be enjoyed throughout the year on special occasions.
Pin




Needless to say, the kids were all too thrilled for I was making a sweet after ages, and this barfi disappeared within hours of making it. I halved the recipe given by my friend and ended up making some changes based on what I had at home. This makes about 10-12 medium sized barfis. I made it quite thin and if you make thicker ones, you can get about 8-9 pieces for the following proportions.

PIN FOR LATER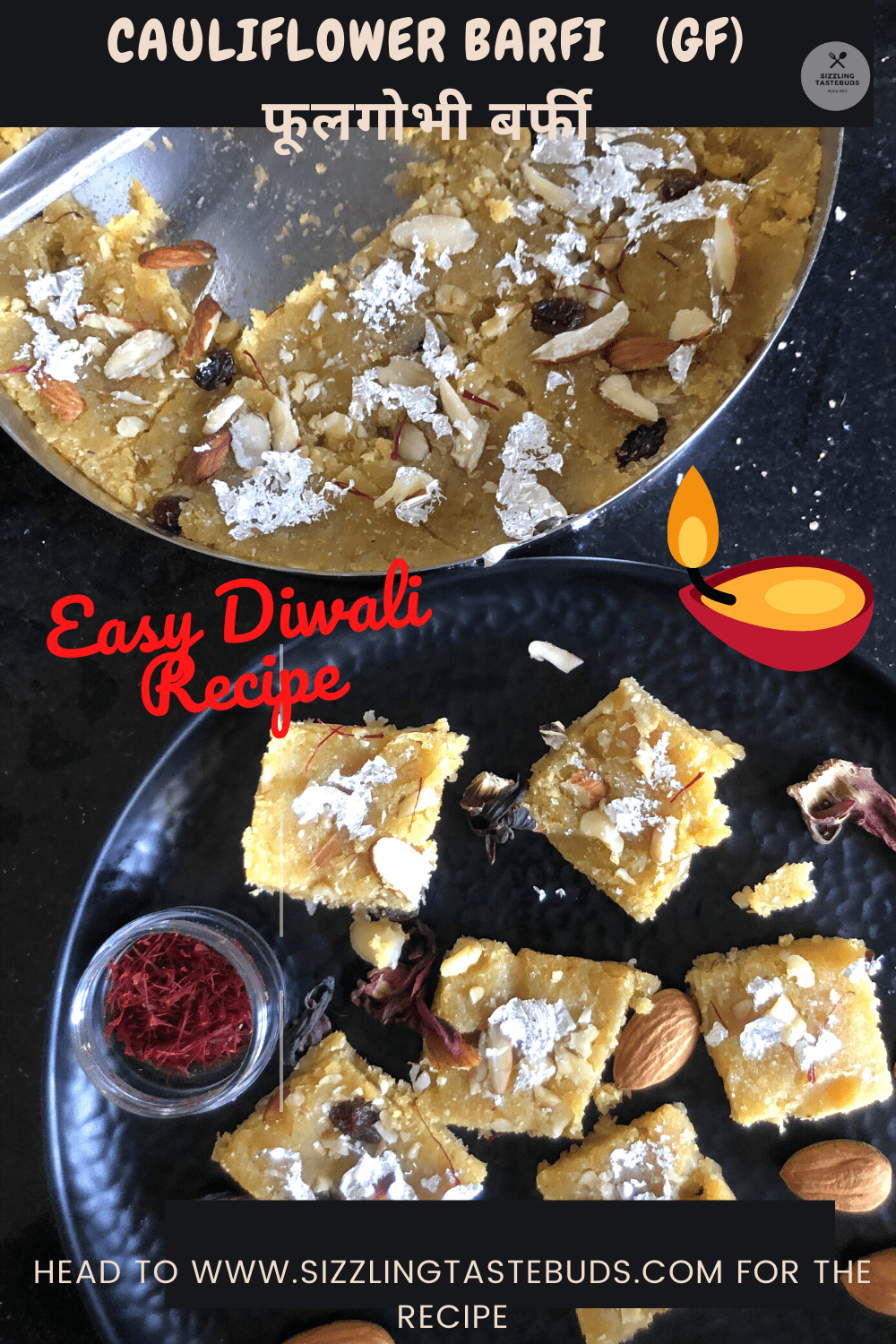 Pin
The ingredients are given below. The method is part of the YouTube video embedded. If you are visiting our blog / YT channel for the first time, don't forget to like and subscribe to our channel. If you do make this delicious barfi, please leave a comment on the blog and YT channel on how you liked it.
Pholkopir Barfi / Cauliflower Barfi / GF Cauliflower Fudge
Prep time – 10 mins. Cook time – 20 mins.
Makes – 8 to 9 large fudge pieces or 10-12 medium servings
Recommended storage: Refrigeration
keeps for 1-2 days
Pin
Ingredients:
Pulkopir / Cauliflower – 300 grams (washed, destememd and cut into small florets)
Powdered sugar – 150 gram (increase if needed)

Milk powder – 100 grams (I used sweetened milk powder) OR Khovya / Mawa

(** See notes for details)

Desiccated Coconut – 50 grams
Chopped nuts – 1 TBSP
Homemade Ghee / Clarified butter – 3 tsp (incl. that for greasing)

Saffron strands (few) – optional
Cardamom powder – 1/8 tsp (opt.)
** Notes:
1. If using unsweetened Mawa / Khoya, increase sugar by 50 grams.
2. Adding Saffron is optional, but it gives a lovely hue along with the rich aroma. I have powdered the saffron strands and cardamom along with the sugar for this recipe.
Method:
See the embedded video in the recipe.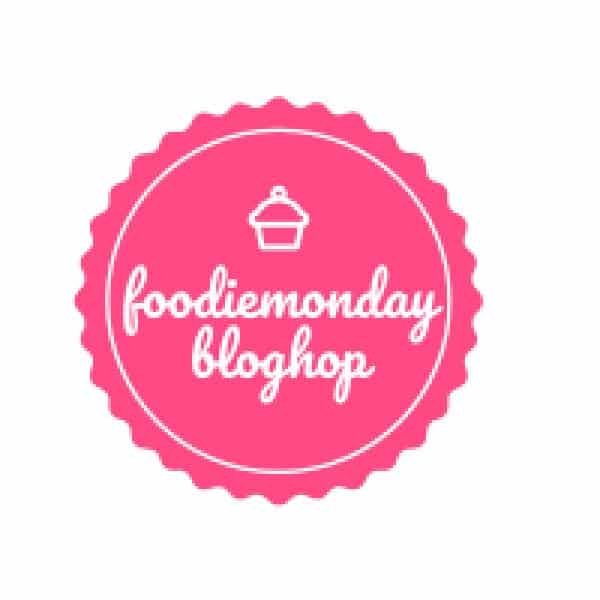 Pin