Tacos Bhel came by in a jiffy. I had bought Taco Shells earlier last week to make something else, but unfortunately all the shells were broken. As with the Khakhra Channa Bhel, I thought of assembling a quick snack for a tea catch-up with a Jain friend along with her little toddler.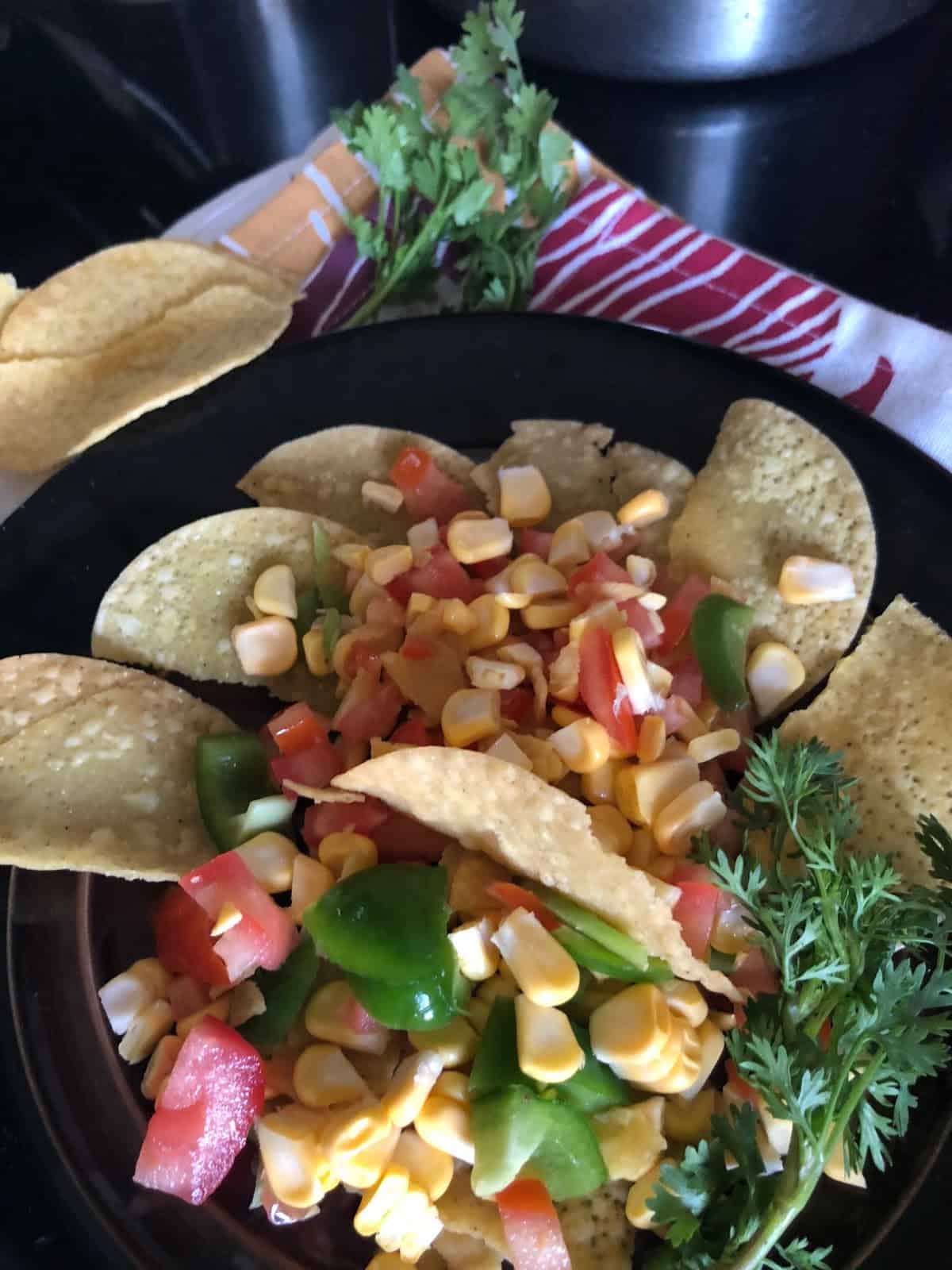 Pin
So, she's off onions (obviously) but also a vegan.Although I wanted to use grated cheese, she couldnt have this with cheese. Both she and her kid loved this low spice snack a lot 🙂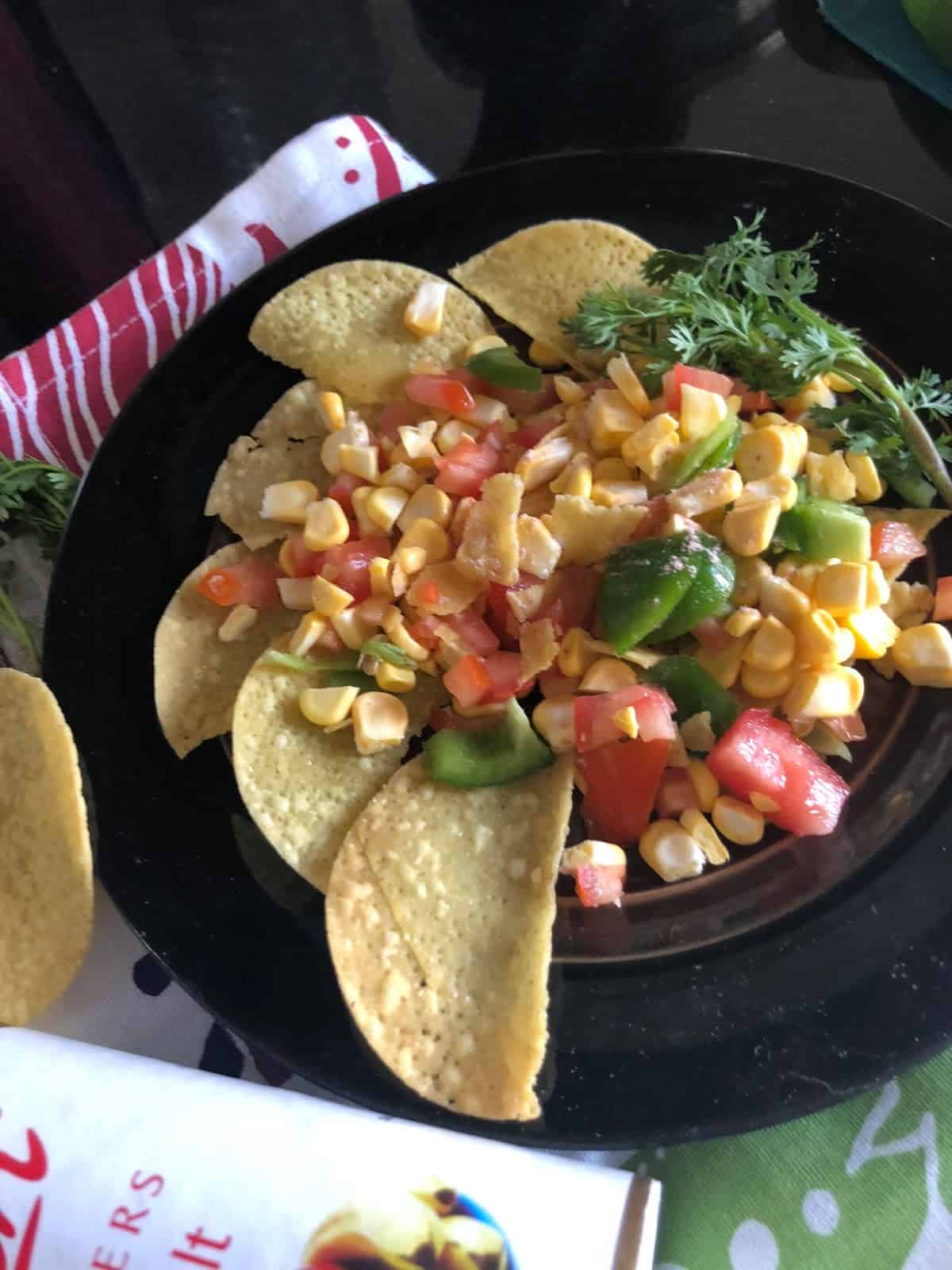 Pin
So, let not the bhel featured here limit you, You could add any thing that catches your fancy – cheese, crumbled paneer, refried beans, guacamole, onions, sev, boiled potatoes, tamarind chutneys or pretty much anything. You may aso add some murmura (puffed rice) like a typical Mumbaiyya Bhel Puri – the options are literally endless.
Your movie nights / Super Bowl / television binge watching just took a healthy twist with this dish :-))
So, lets get to make this super quick Tacos Bhel (did I mention its made in under 5 mins Zero cook snack)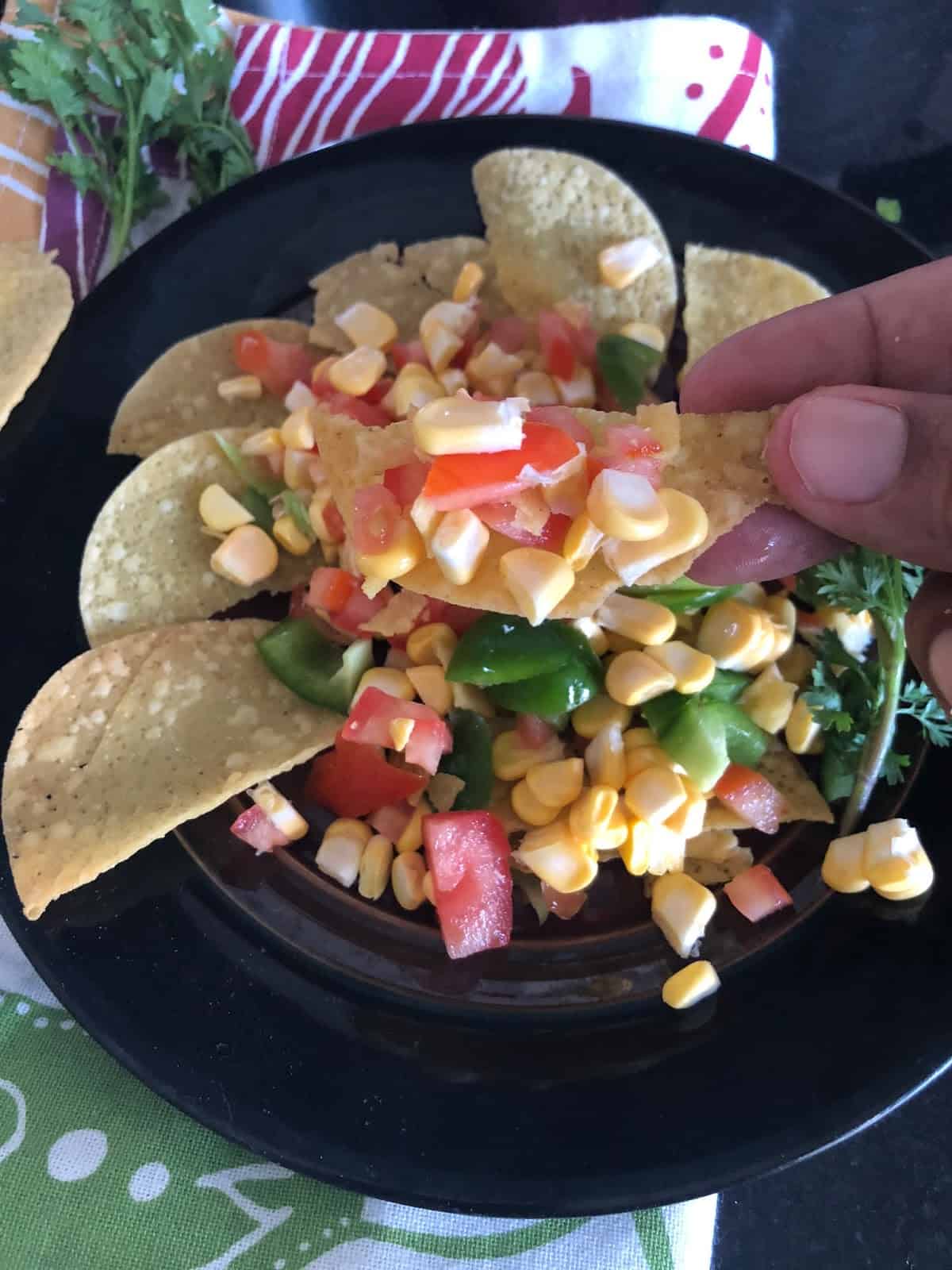 Pin
Ingredients:
Taco Shells – 8 to 10
Corn – fresh or boiled – 1/4 cup
Tomatoes – 1 medium (deseeded and chopped)
Chillies – 1 medium (chopped) – optional
Bell Pepper – 1/2 medium
Chaat masala and black salt – to taste
Lemon juice – 1/2 tsp
Crushed Tacos – a handful.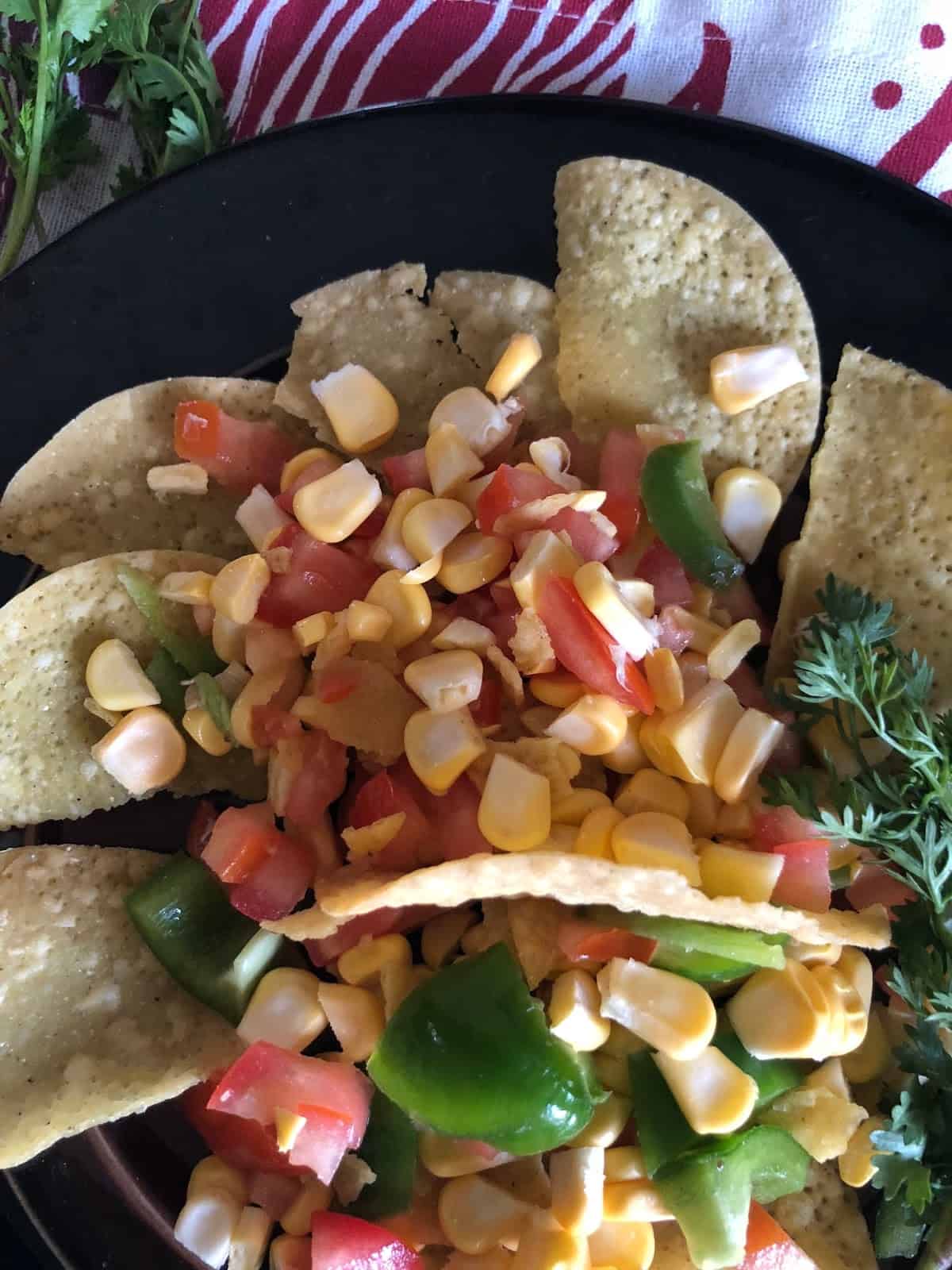 Pin


How to make and assemble
Mix all ingredients except Taco shells, stuff inside the whole Taco shells and serve immediately.
PS : As I had all the shells broken, we used them as canapes to top the quick bhel on top 🙂
Pin
Check out the Blogging Marathon page for the other Blogging Marathoners doing BM# 87