Brownies and celebrations are definitely in for Xmas. I wanted to
give the usual buttery brownies a skip and go for healthy version. I saw these
brownies in a magazine at a parlour many months ago and clicked the recipe on my phone (never
mind the receptionist who was giving me looks :D). They seemed perfect, and boy
they surely were. My neighbours were also happy eating them, and so were we on
the healthy offering. Dark chocolate, Brown sugar, Wholewheat, Butterless,
Eggless, almost Vegan – you really cant go wrong with these
healthy combos.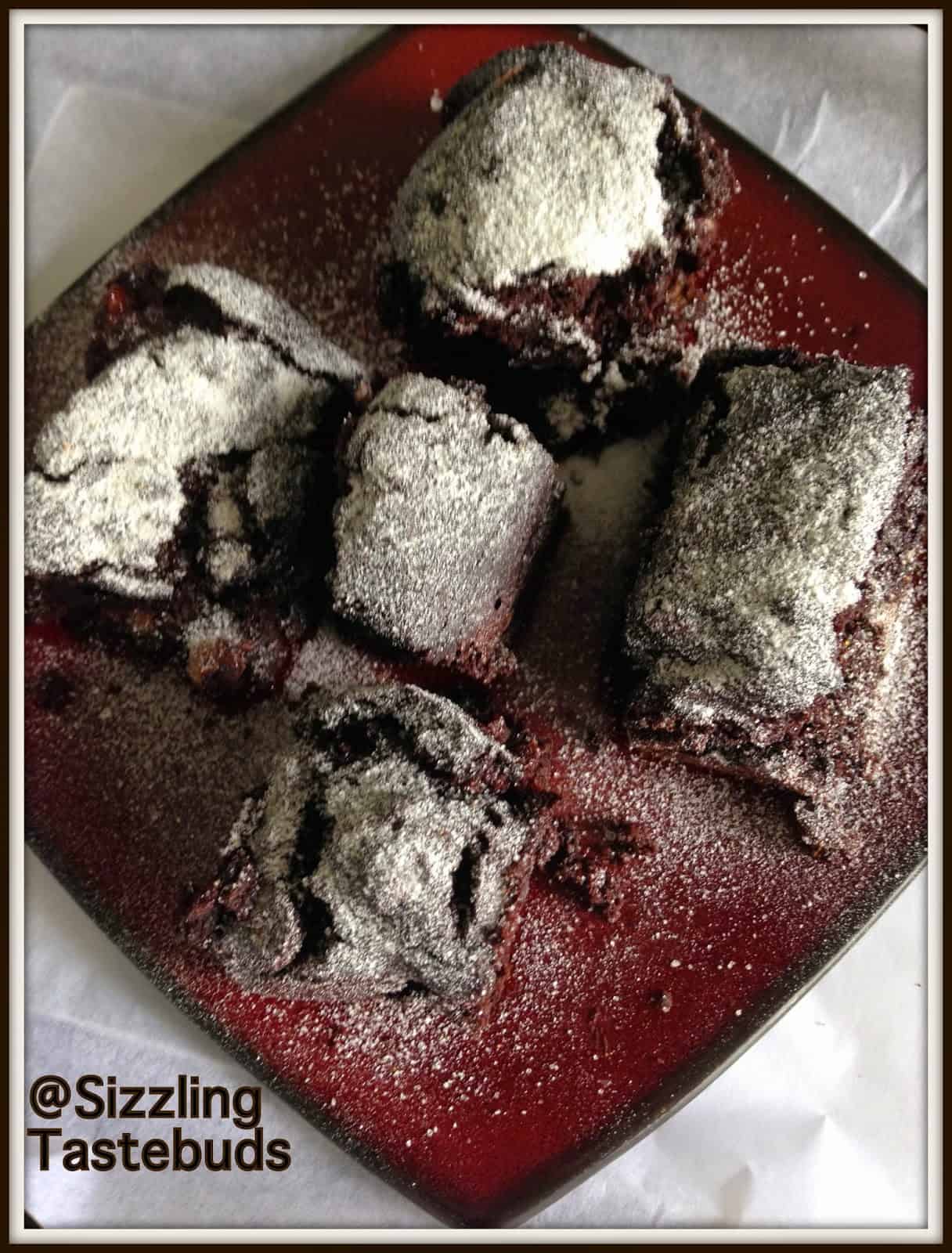 PinPin

Yes, you guessed it right – the theme for all 3 days this week is
chocolate, and after a mug of Hot chocolate yesterday, its time for some Dark
Chocolate walnut Crinkle brownies. Do indulge and you would walk away a happy
person :-))

Prep time : 20 mins | Baking time : 25 mins | Makes : 12-14 large or 16 medium square brownies.

Cuisine : American | Type : Dessert or Snack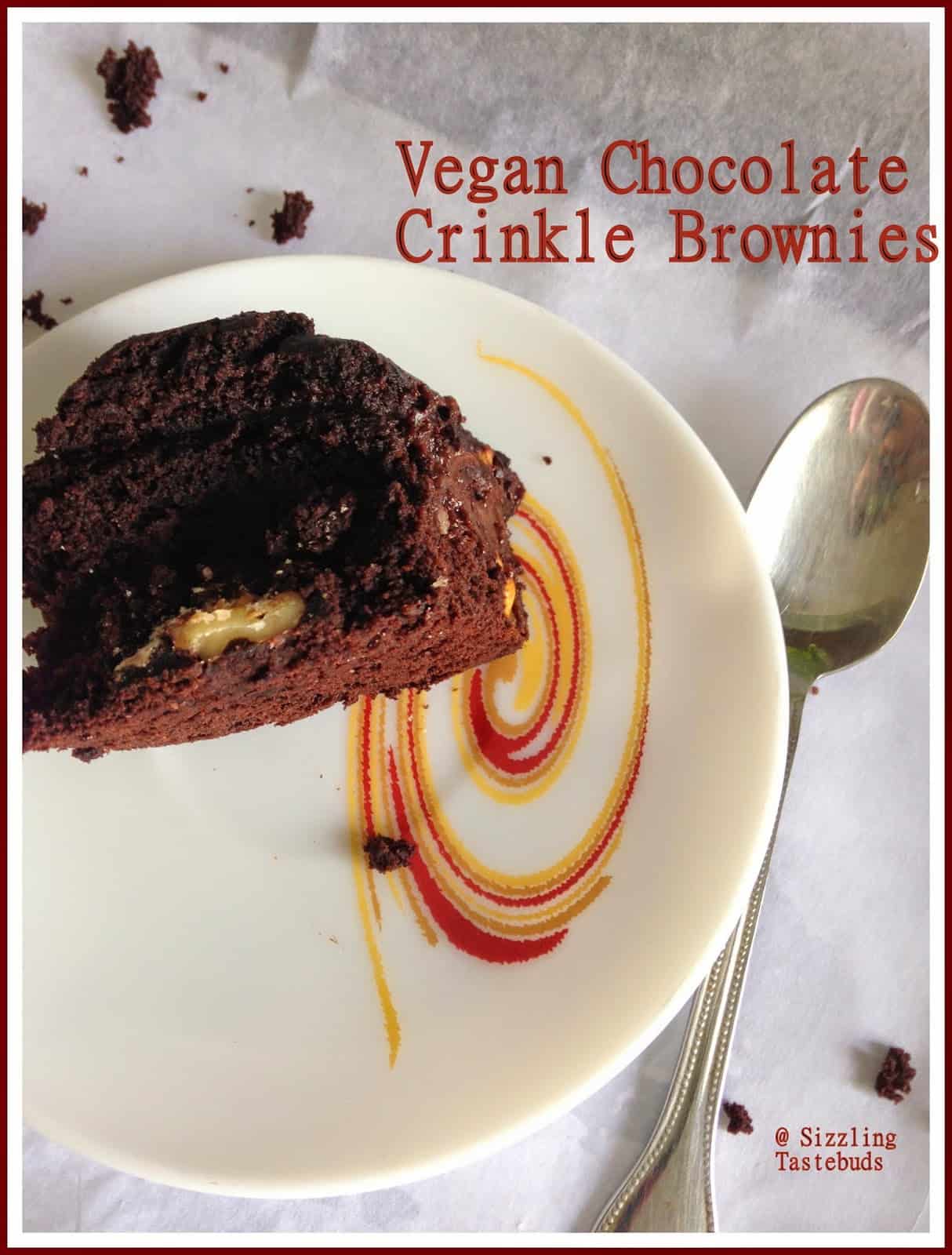 Pin

Ingredients:
Wholewheat flour – 1.5 cups
Baking powder – 3/4 tsp
Baking soda – 1/2 tsp
Cinnamon powder – 1/2 TBSP
Cocoa powder – 1/2 cup (I
used valrhona – extra dark)
Brown sugar – 1 cup (packed)
Ripe Bananas  (large) – 4 nos
Oil – 3/4 cup + 3 tsp
Vanilla essence – 1/2 tsp
Lemon Juice – 1 TBSP
Walnuts – 1/4 cup – chopped
Icing Sugar – 1/4 cup (for dusting)
Pin
Method:
Sift first 5 ingredients three times in a large bowl : Dry
ingredients
Beat ripe bananas (chopped) and brown sugar well (I powdered brown
sugar cubes and add it to the banana puree). Now add lemon juice, oil and beat well. Add
essence, mix and keep aside.
Dust the chopped walnuts in a floured bowl (add 1 tsp of flour and
mix the nuts well). Mix in these walnuts in the flour and give it a vigorous
toss.
Now preheat oven to 170 Deg C / 350 deg F
Add the dry ingredients to the wet mixture little by little and
mix gently. Add extra oil (3 tsp) if required. mine was a little dry at the
beginning and therefore I added oil in batches.
Pour mixture into a prepared and lined tray.
Bake at 170 for 20 mins and 155 for 4-6 mins (keep an eye after 15
mins and tent the baking dish with foil if you feel its browing too fast).
Cool a bit and unmould. The top would have crinkled a bit (and
thats why the name :D)
Dust with icing sugar and cut into shapes desired. 
Serve warm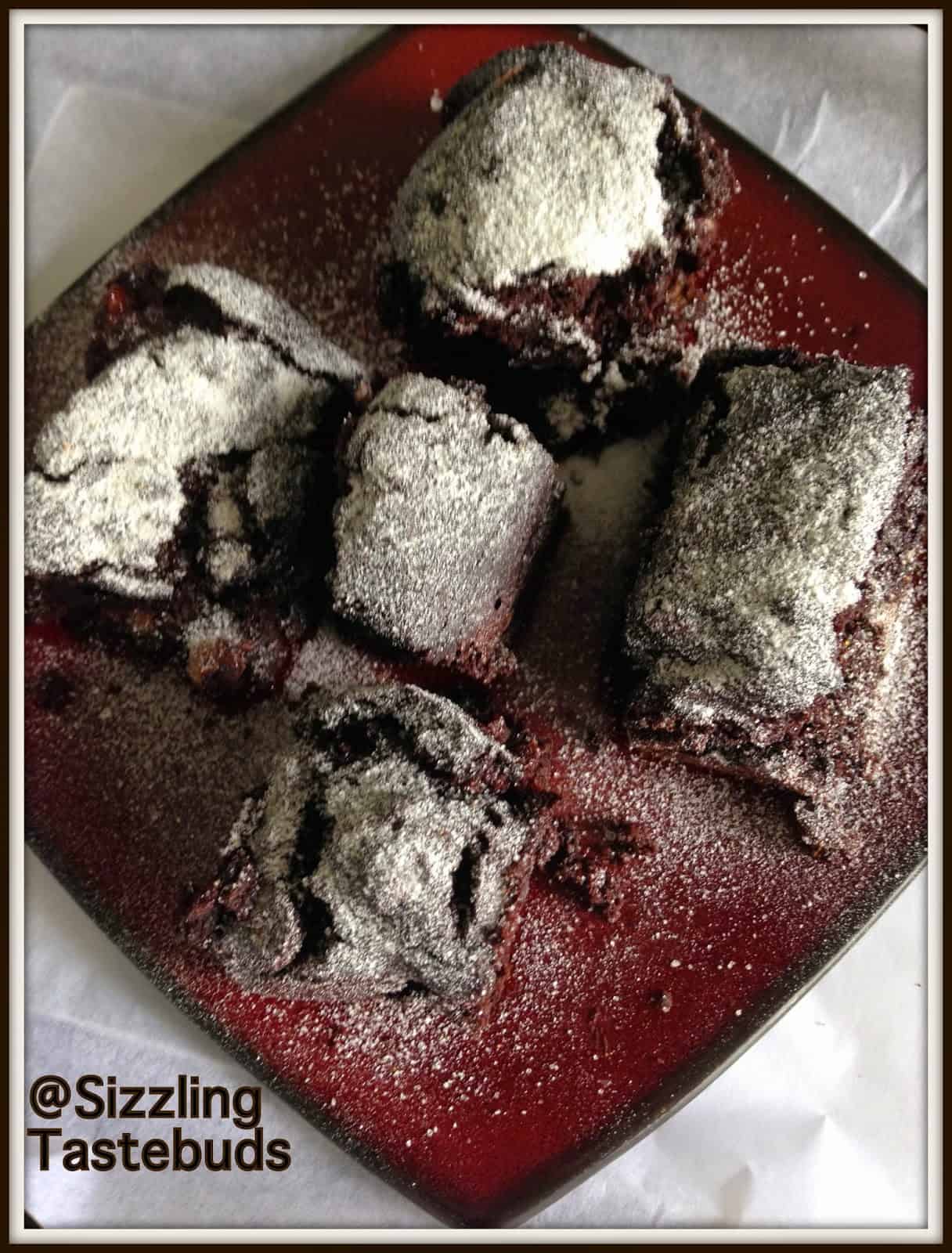 PinPin

 

These go to Day 2 of Blogging Marathon under Holiday Treats – Kids Delight,Vardhini's Bake Fest #38 , Mir's Holiday Cakes and Breads, Harini's Holiday Baking with Sugar and spice & Nupur's Whats with my Cuppa # 4