Amrita – my paired partner – gave me a combo of Fruits and Oats this month for the Sshhh Cooking Challenge Theme. I had half a recipe in mind the moment she gave me the combos. I kept yo-yo ing between a tart and a cake. And settled with this simple no-frills Choco Oats Fruity Bundt Cake.
And yes, its eggless. And healthy too.  And Chocolatey. Do you still need a reason not to bake it ?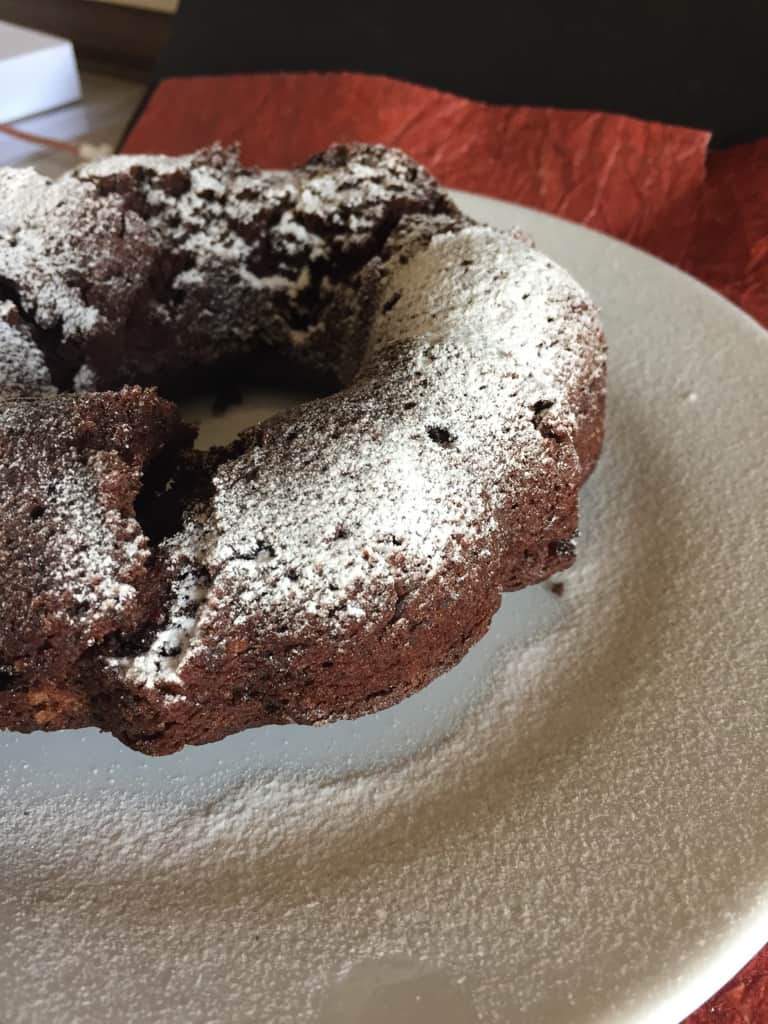 Pin

The only thing I wished was to have some fruits by the side when I clicked these. But the kids polished it off, and nobody had a clue it had Oats in it. If you have fussy kids and want to feed them some healthy bakes, dont look further. 

Do make this, and let me know how your family liked it. 

I bookmarked from Rafeeda'srecipe & baked this with some basic changes!

Prep time – 15 mins, Bake time : 30-35 min, Makes  : 1 medium sized Bundt Cake (Serves 2 adults or 3 young kids)

1 cup = 200 ml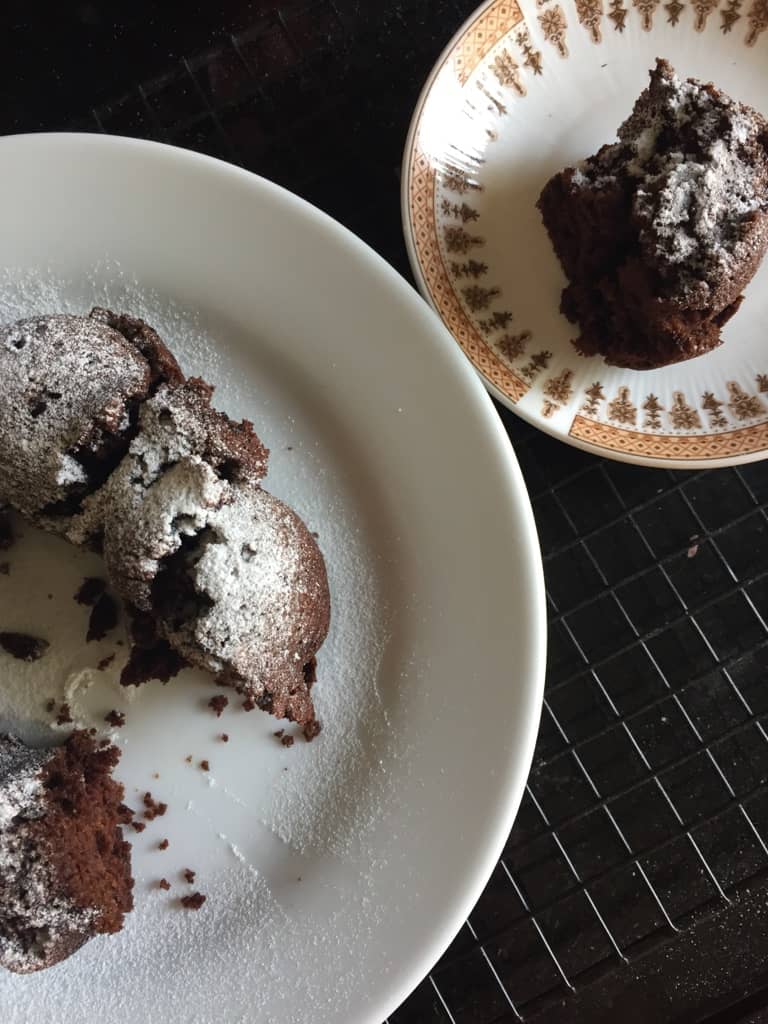 Pin
Dry ingredients:
Oats flour – 1 cups
Wholewheat flour – 0.75 cups
Maida / all purpose flour – 0.25 cups (you can go with all wholewheat + Oats only)
Salt – 1/2 tsp
Cocoa powder – 3 TBSP (I used dutch processed)
Baking powder – 1/2 tsp
Baking soda – 1/2 tsp
Wet ingredients:
Oil – 1/2 cup + 2 TBSP
Fruit Puree – 1/2 cup ( I used a mix of apple, banana & soaked raisins – pureed well – use 1/4 cup of water if needed)
Organic jaggery powder – 1/3 cup ( can be made 1/2 cup too, but we like a mildly sweet cake)
Vanilla essence – 1 tsp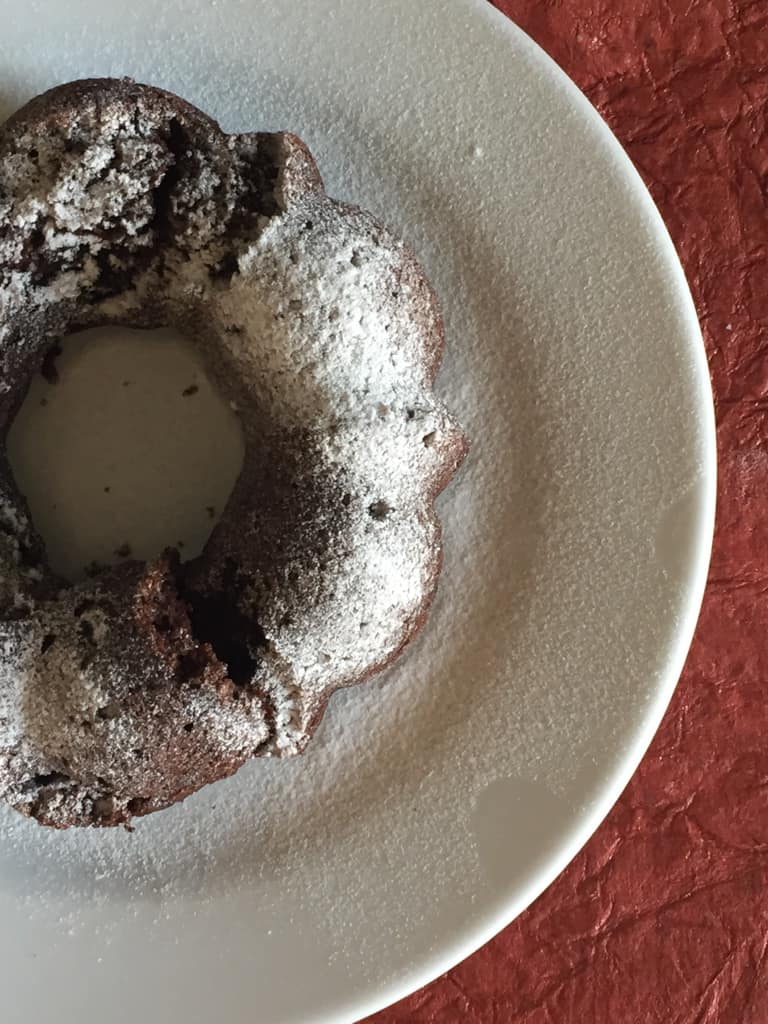 Pin
Method:
Dry roast the oats for 30-45 seconds till warm. Cool, powder and sieve with all the other dry ingredients twice or thrice.
Grease and line a small bundt pan and preheat oven to 170C.
Dissolve the jaggery powder in the oil+fruit puree mixture fully and mix well. Add vanilla and mix. Add the dry flour mixture 2-3 TBSP at a time, and gently fold, repeat till all the dry flour is incorporated into the batter without any dry streaks. 
Fill the batter into the bundt pan and tap the filled pan twice on the kitchen counter to set the batter and release any air bubbles.
Bake for 30-35 min or till a skewer comes clean.
Dust some icing sugar if you like while the cake is still warm.
Cool , slice and serve (as you can see, my kids were too impatient to let it cool down, hence the crumbly cake picture :p)