Akki Rotti(or flattened rice
flour bread) is a staple of Karnataka – eaten as a breakfast, after school
snack or even a lunch box item. Other similar flatbreads native to Karnataka are Ragi Rotti (made with finger millet) and Jolada Rotti (sorgum flour). The variations to this akki rotti are endless –
in season, we add field beans (avarekaalu), mom even adds grated capsicum for
that extra punch, and today I added grated cabbage and carrot to sneak in
veggies for those picky days for kiddo.
As its already loaded with masala
(spice) and veggies, theres really no need of an accompaniment and actually
tastes good even when eaten with just jaggery and ghee. Today's post for School
Lunchbox is Masala Akki Rotti. You may even prepare the dough the night before
to help you make this quickly for rushed mornings. If you are lucky to have
this piping hot , just off the griddle,  don't
count how many you eat (I didn't). After a couple, you actually feel full and
may even skip lunch. After Grilled Potato Sandwich yesterday, this akki rotti is on its way for Day 2 of School Lunchbox recipes on BM#41. Also linking to Jayanti who is hosting Valli's Kids Delight event. 
P.S : Veggies and masala powders
are totally optional and can be varied according to your preferences. Avoid
green chillies and ginger if preparing for younger kids. One of my friends in Bangalore even adds a tsp of grated cheese while making it for her toddler
daughter.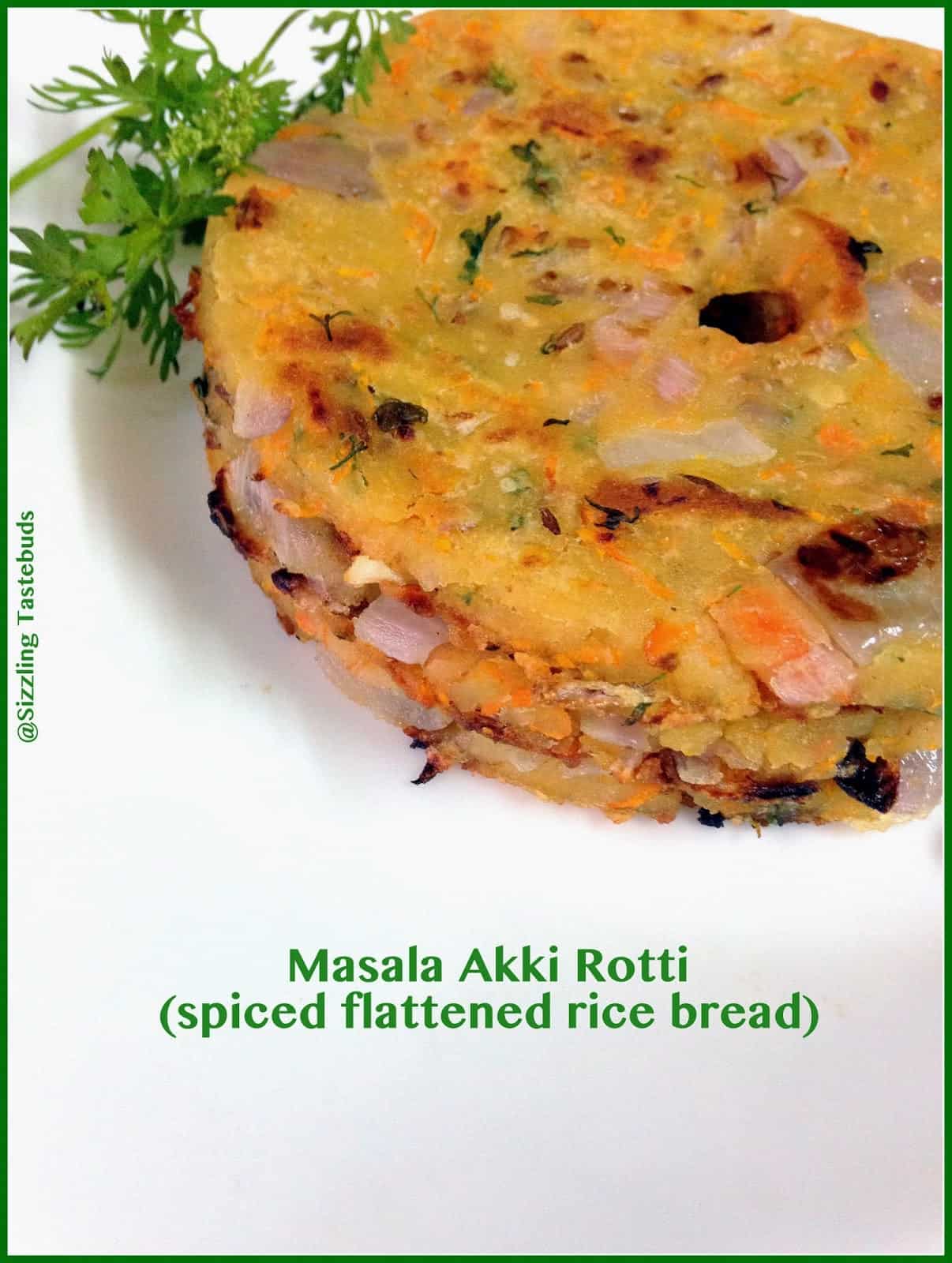 Pin




Prep time : 20 mins | Cook time :
15 mins | Makes : 4 medium sized rottis

Ingredients:
Rice flour – 1 cup (store bought
or home made)
Grated coconut – ¼ cup
Chopped veggies – carrots,
capsicum, dill leaves, coriander leaves, cabbage – all totaling to ¾ cup
Onions – minced fine – 1 medium
Ginger grated – ½ tsp
Asafoetida – a generous pinch
Green chillies – minced fine – ½ tsp
Salt – to taste
Cumin seeds – ½ tsp
Jaggery – 1 tsp (optional but
recommended)
Oil – to pan fry the bread
Warm water – for mixing the dough –
approx. ¾ cup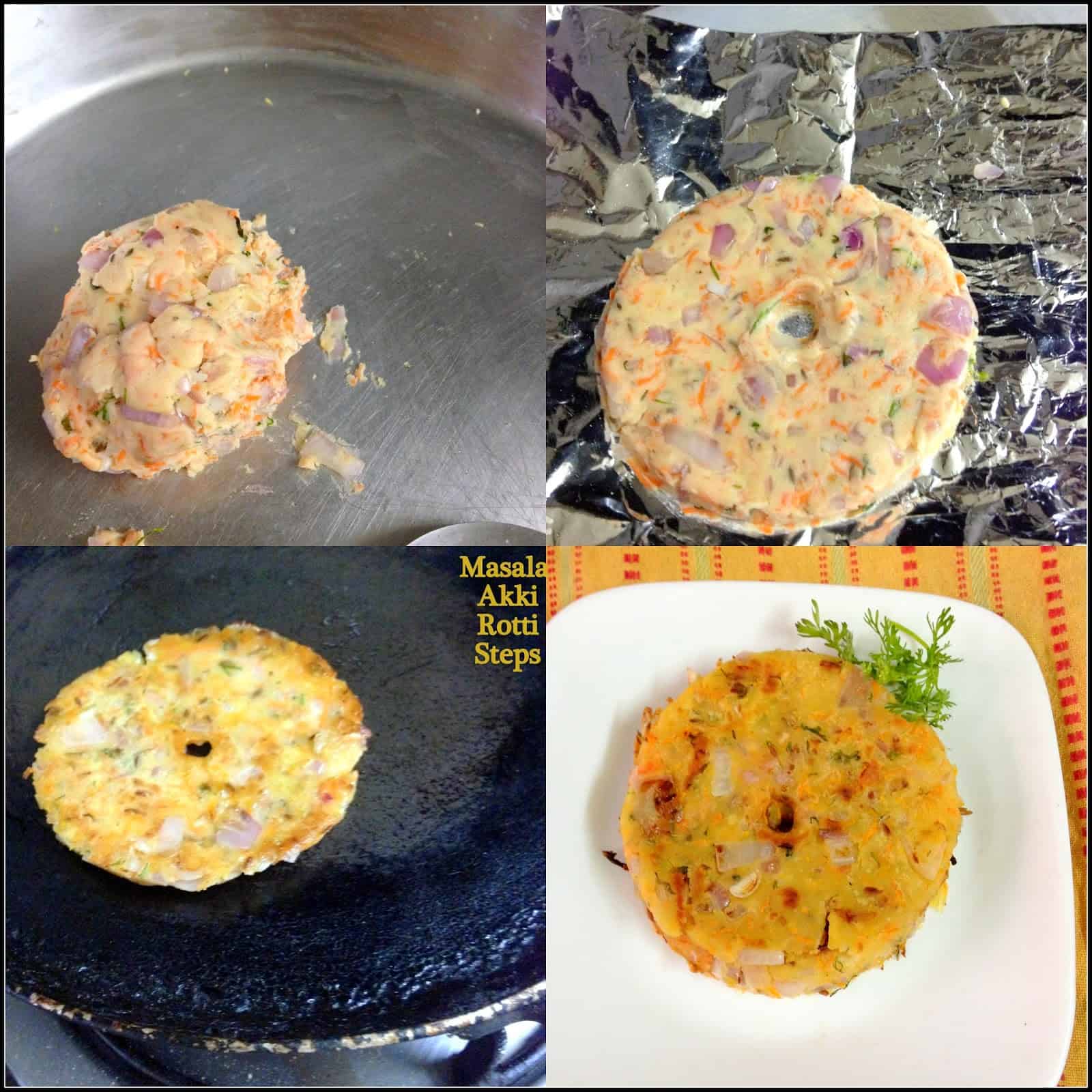 Pin

Method:
In a large mixing bowl, add 4 -5 TBSP of warm water, onions, jaggery, cumin
and asafoetida and leave for 5-8 mins.
Meanwhile sift the flour twice
over. With very little water, grind the coconut, ginger, chillies to a coarse
paste. Add the veggies and grind again to a slightly runny paste (you should end
up with approx. 1 cup of masala paste)
Add this masala paste, salt to the
jaggery-cumin water in the bowl. Mix well, add flour little by little and make
a smooth dough (the water in the masala
paste provides adequate moisture). Add little warm water if required.
Once dough comes to shape, taste
for salt and spice. Add a layer of oil and rest covered for 10-15 mins (if
preparing the dough overnight, keep in an airtight box or clingfilm it . Bring
to room temperature before patting it on the next day)
Grease a plaintain leaf or a Ziploc
cover. Make equal roundels of the dough as you would, for chapatti.
Pat one roundel with oiled fingers
on to the Ziploc / plaintain leaf. Make a small hole (as shown) in the middle
for even cooking.
Carefully peel out the rotti and
place it on a medium hot tava (griddle)
On a medium-low flame, add 1 tsp
of oil around and in the central hole.
After 4-5 mins, flip over and add
oil if required.
Once brown spots appear, cool to
pack in a lunchbox.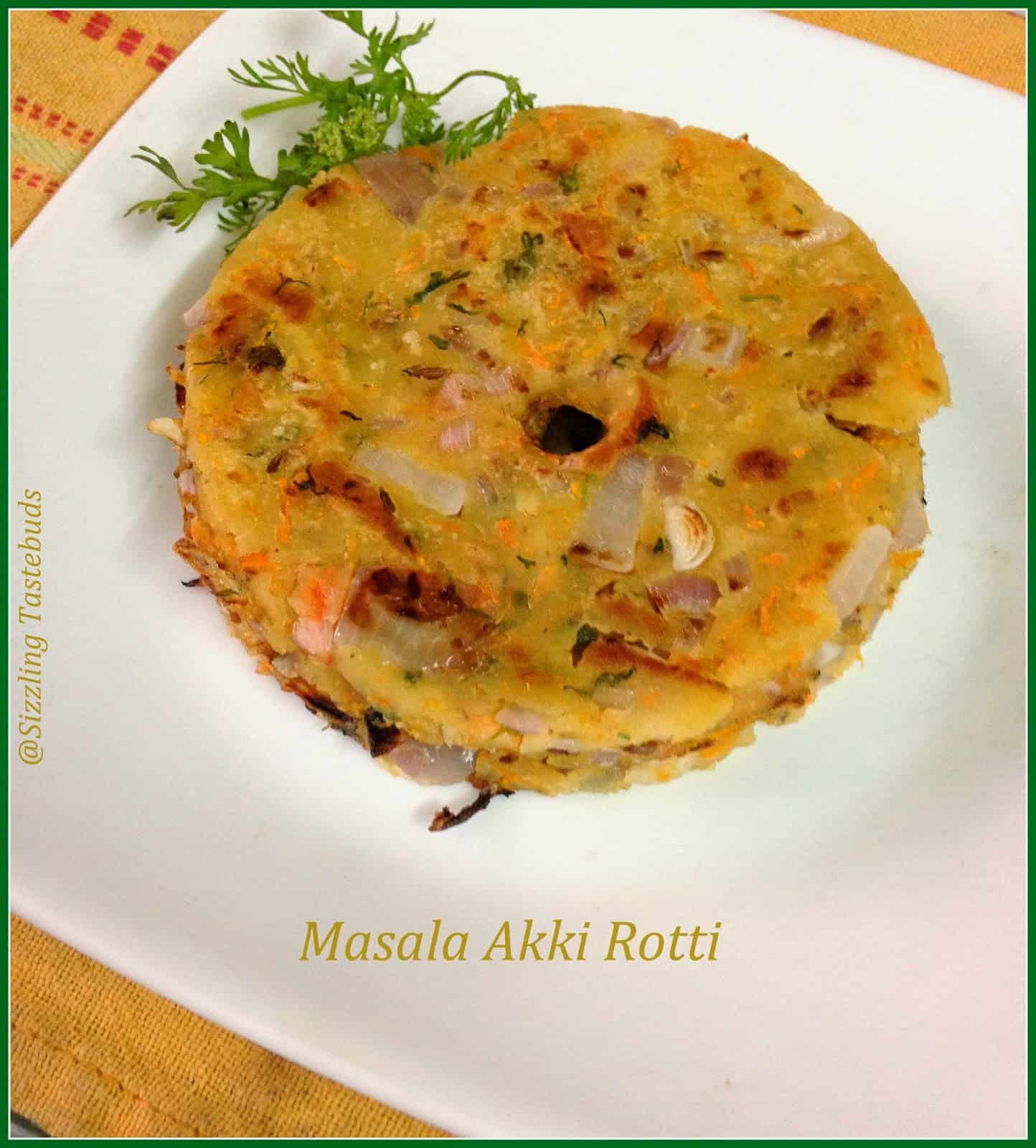 Pin