Yes, its not Winter here, yet. But for the cold rainy weather here, this soup is perfect. I have to give it to my mom for introducing soup to both my kids – simple, non fussy, healthy and filling everyday kind of soups. This is one of those soups that we all savour, almost like a broth and seasoned with Indian spices.


You can add almost any vegetable to this, but this is a combo that works for both kids. So make a large pot of this broth and sip on wintery / cold evenings. Its also a great cure for sore throats or fever when you can't eat other heavy foods, including rice.


So, presenting, Tomato Veg Clear Soup – Vegan & gluten Free too !!


Prep time : 15 mins, Cook time : 10 mins ; Serves : 3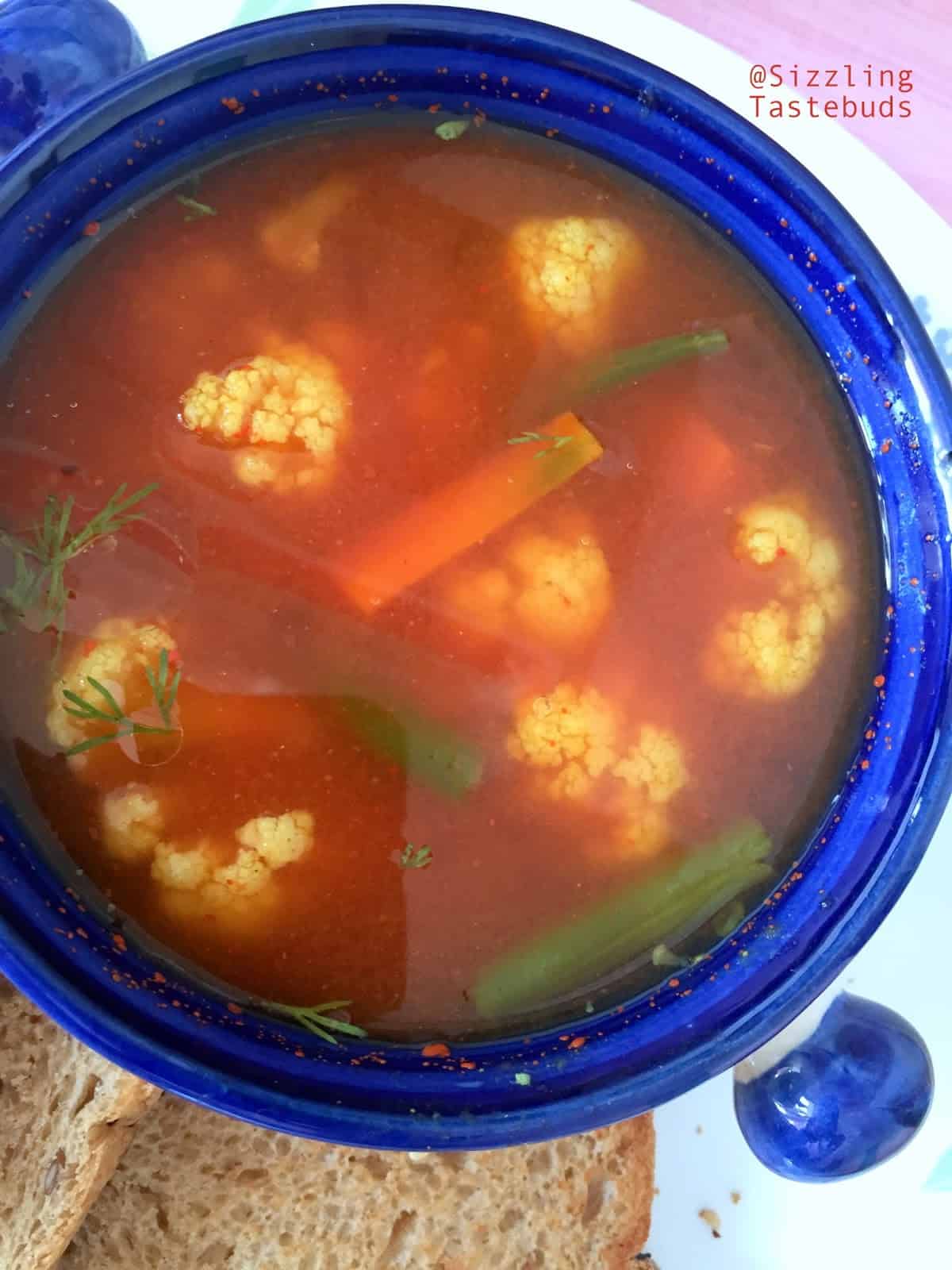 Pin

What you need: (1 cup = 150 ml)
Mixed veggies – cut into batons – 1 cup ( I used a mix of cauliflower, beans , fresh peas & carrots)
Homemade Tomato Puree – 1/2 cup ** See Notes for more details
Cooked Toor dal / pigeon peas – 3 TBSP
Hot water – 2 cups
Crushed Black pepper – 1/2 tsp
Turmeric powder – a pinch
Rasam Powder – 1/2 tsp
Roasted Jeera / Cumin powder – 1/2 tsp
Jaggery – 1/2 tsp
Salt – to taste
Notes:
To make homemade 1 cup thick Tomato Puree, blanch 4 large tomatoes and peel the skin, remove the seeds , cool a bit and puree without adding any water. Keep aside.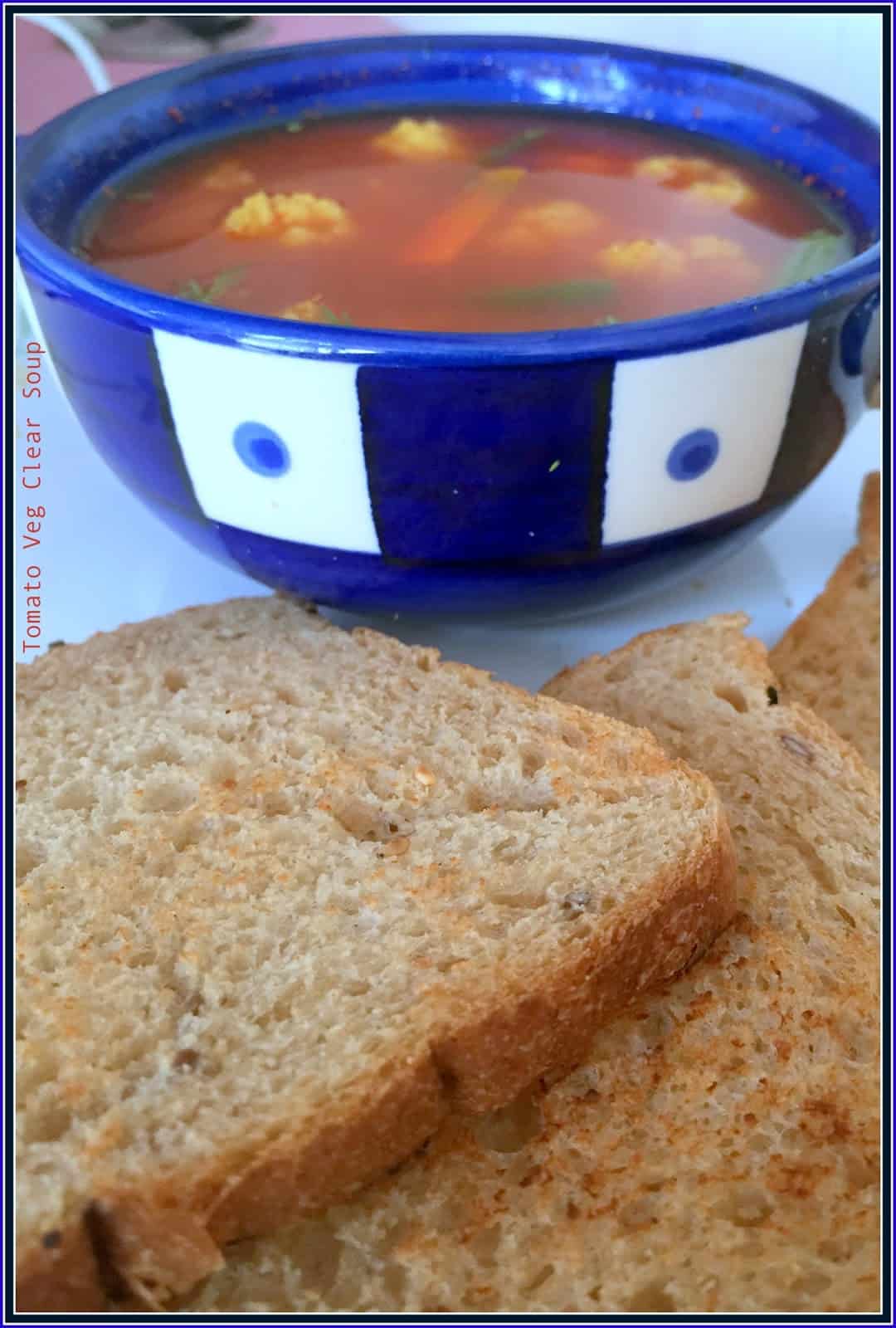 Pin



Method:
Boil the vegetables in a large pan with a dash of salt. Cook till 90% done. (Alternately, you can also pressure cook for 1 whistle, which is mostly what I do).
In a large saucepan / soup pot, add the tomato puree, cooked dal, 2 cups of hot water, all other spices including salt and jaggery, mix well and bring to a simmer (about 4-5 mins).
Now add the cooked veggies. Adjust spice and serve immediately as is or with croutons on the side.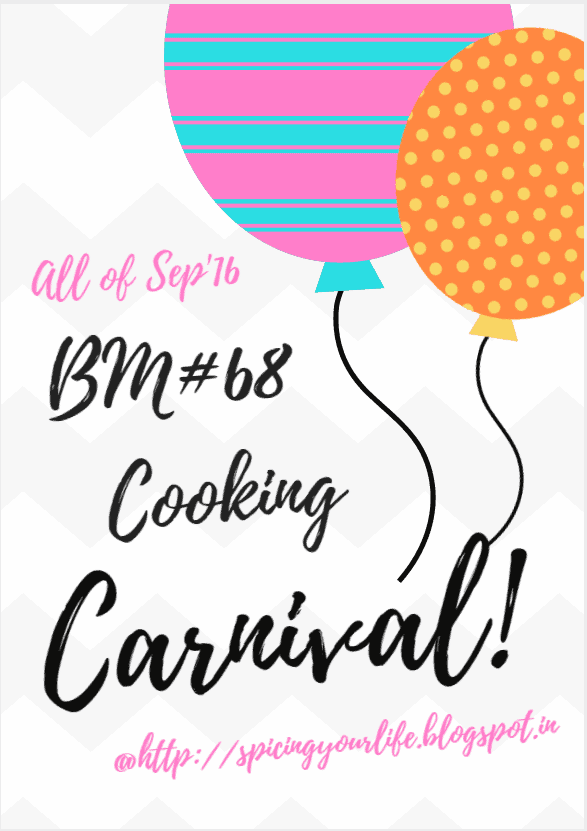 Pin


Check out the Blogging Marathon page for the other Blogging Marathoners doing BM# 68