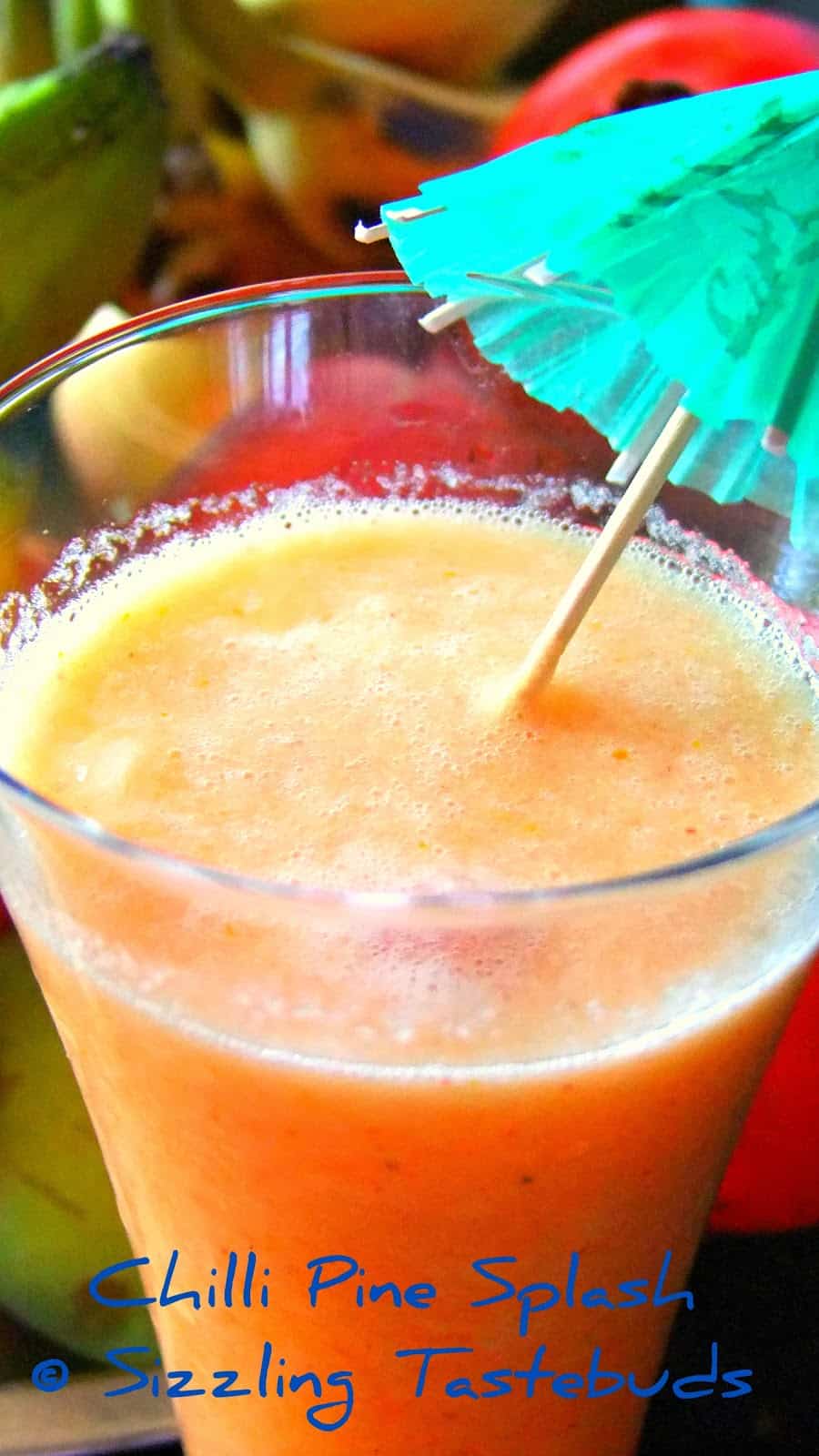 Pin
Like I mentioned in my post on Sugarfree Ginger Mocktail, hubby has an eclectic eye for mocktails . Today too, is one of his creations and I happily got clicking as the drink was getting ready.. Contrast to the rest of the country (and probably the world too, barring Australia/NZ), Mumbai experiences a very hot , dry & humid October – almost more severe than the main summery months of Mar/May. This cooler too is sugar free, and yes doesn't contain any honey too – the 'kick' (not literally) to this drink comes from the bombastic combo of chillies (jalapenos) and pineapple , but you can also play around with most seasonal fruits to make this more interesting. Addition of sugar / honey is optional, although ensure you have loads of ice and very fresh fruits – to make this a very refreshing drink. You may also serve at your place for guests /potlucks and i can assure you it would be a super hit !
Sending this to Blogging Marathon Day 4 and also Susan's BWW
Prep time : 5 – 8 minutes. No cooking ! Serves : 2 adults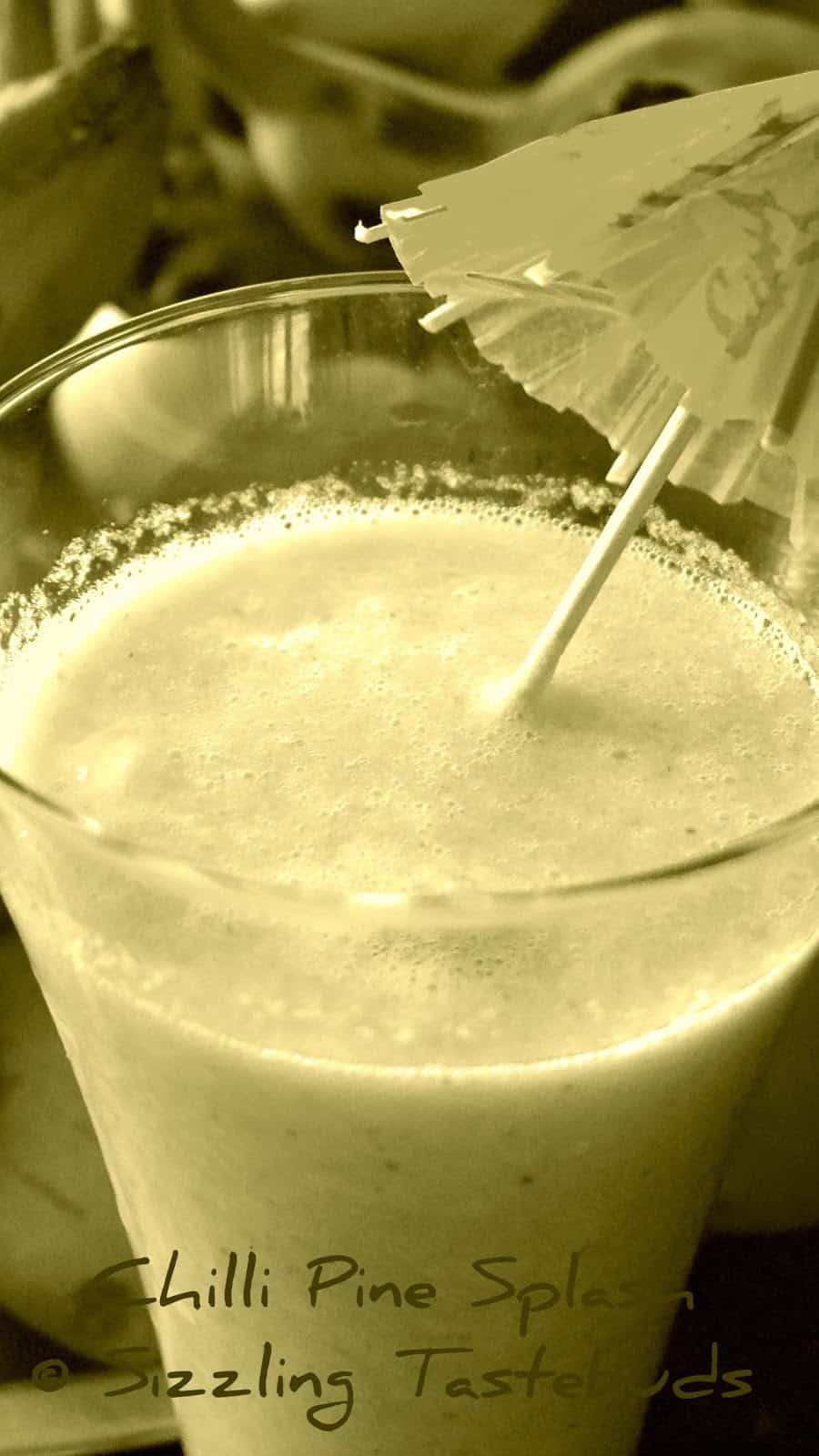 Pin
Ingredients:
Pineapple chunks – 2 cups – I used fresh. If using canned,drain and use.
Apple – 1 medium (peeled and cubed)
Ripe Guava – 1/2 no
Green chilli – 1 no OR jalapeno (red n firm) – 2 small
Ginger – 1/2 inch
Black salt – 1 tsp
White pepper – a dash
Ice – 1 cup (crushed ice, preferred)
Fresh mint leaves – few – optional
Method:
1) First puree pineapple, apple with half the ice quantity.
2) De-seed and finely shred the chillies into small bits.
3) Add the chillies, salt, white pepper, ginger and rest of the ice to the fruit puree and pulse for 3 – 5 minutes. Add extra water as required (you may not need any) and run the juicer.
4) Strain the mocktail and add a few sprigs of fresh mint (if using) and serve immediately in tall glasses.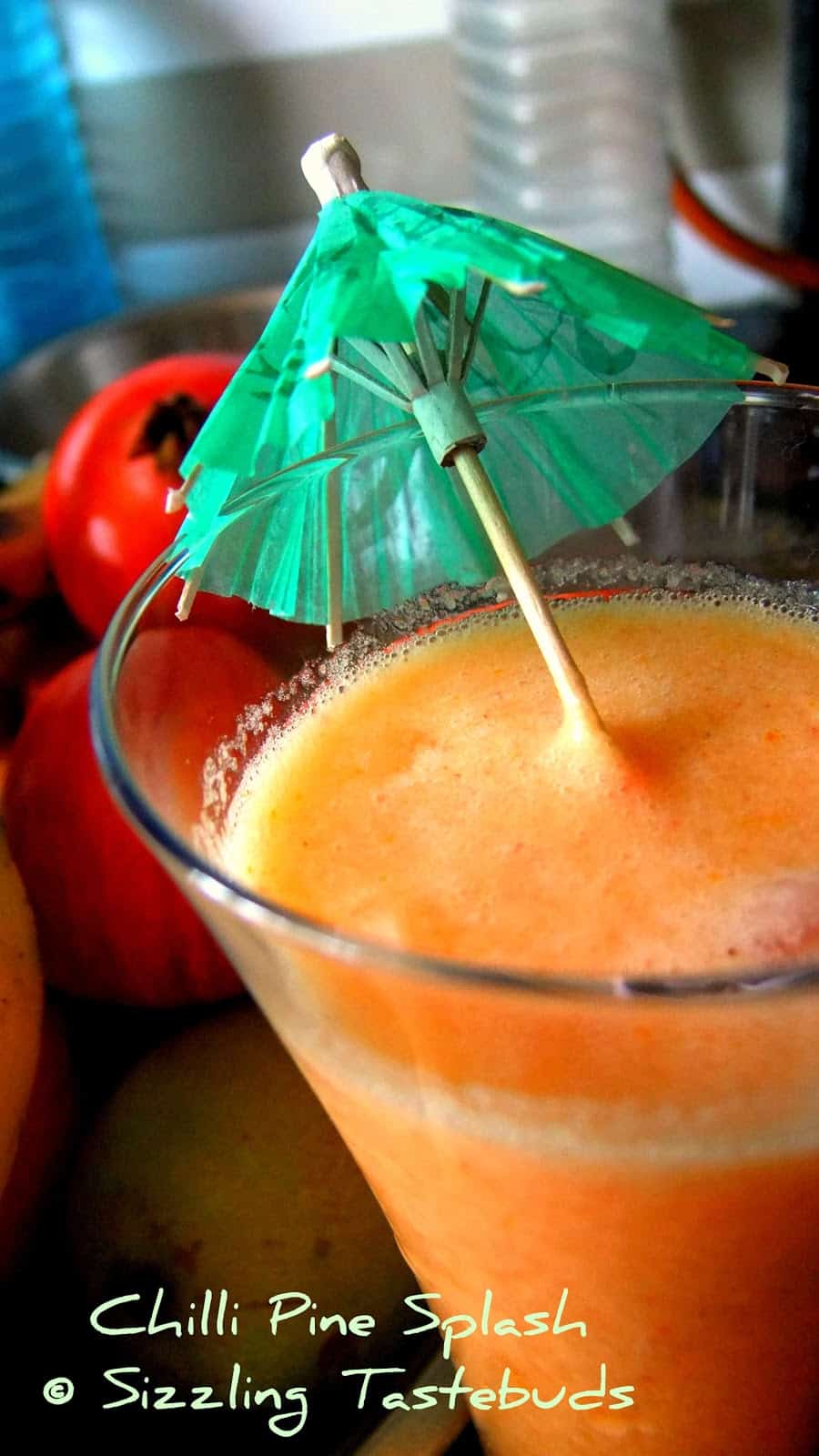 Pin