Idlis are a saviour both in terms of time and health in my family. I do keep trying different varieties of these steamed delicacies, and today's dish was more an experiment that everyone loved ! Sevai-Rava Idly, or Vermicilli- Semolina Idli accompanied by Tangy Coriander Chutney made a complete meal by itself. And what's more, it added a variety of Idly after Toor Dal Idly, Mini Carrot Idly, Pepper Idli, Poha Idli etc. Makes for a filling breakfast as well as a healthy lunchbox option.
Off this recipe goes to :
Blogging Marathon under "Meals under 30 mins" & Valli's Melaunder the same name.
Also to Anu's South Indian KitchenSeries.
The last two days dished under this theme included Poori-Choley & Wholewheat Cheesy Pizza.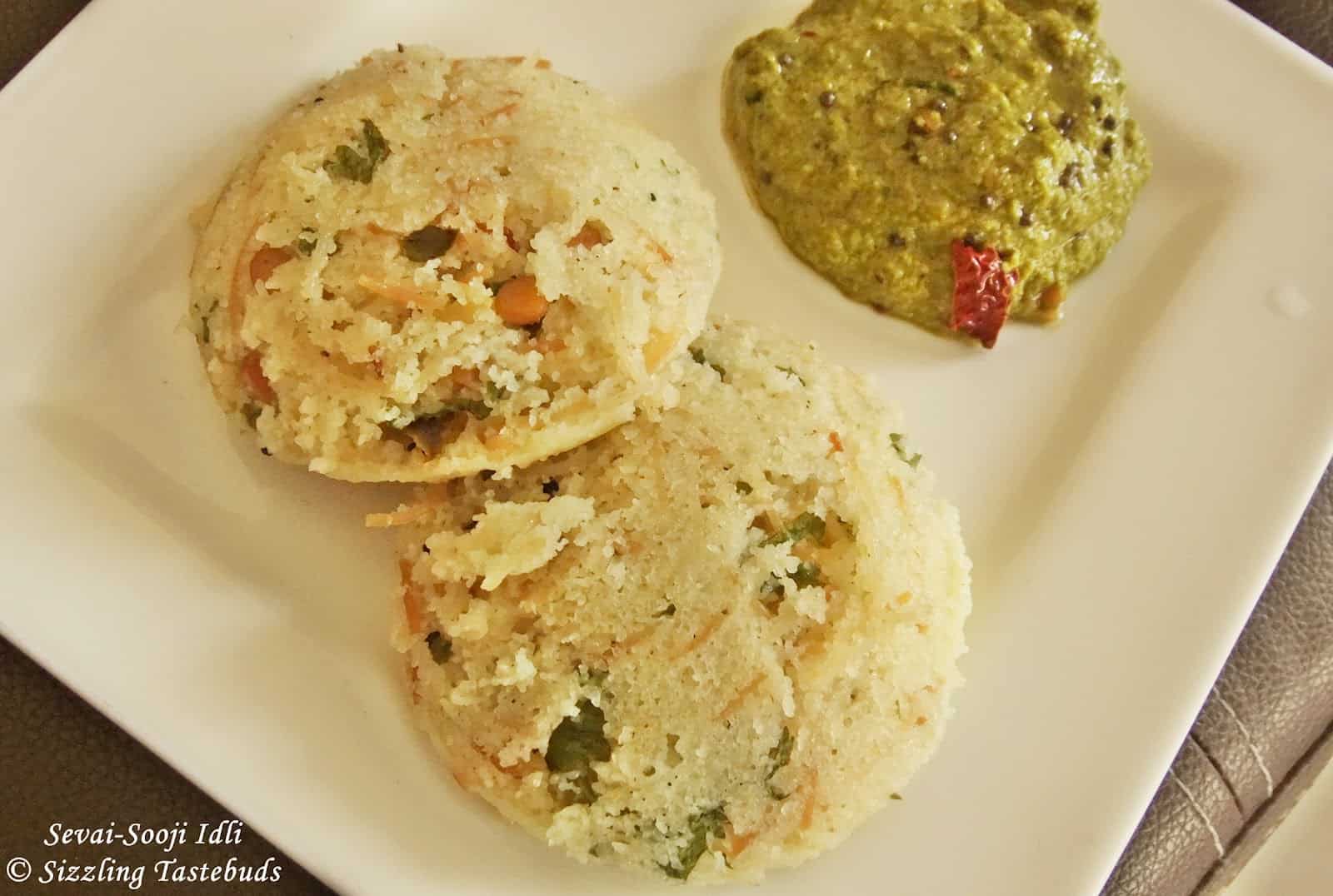 Pin

Ingredients:

Makes 8 – 10 medium sized idlis
Vermicilli – Roasted – 1 cup
Semolina – ½ cup
Yoghurt – 1 cup
Ginger – 1 tsp
Oil – 2 TBSP
Tempering : oil – 1 tsp, Mustard seeds, urad dal, curry leaves
Salt – to taste
Serve with Coriander Chutney
Method:
1) Dry roast the vermicelli on medium heat for 5 mins
2) In a pan, heat oil. Splutter mustard seeds,curry leaves,urad dal. When the dal turns golden brown, add the rava and on medium heat. Fry for 4 mins till the rava turns slightly brown. Cool thoroughly.
3) Mix this semolina & rava & salt. Add ginger & yoghurt. Rest for 10 mins.
4) Divide the dough and steam them as usual idlis.
5) Serve with Tangy CorianderChutney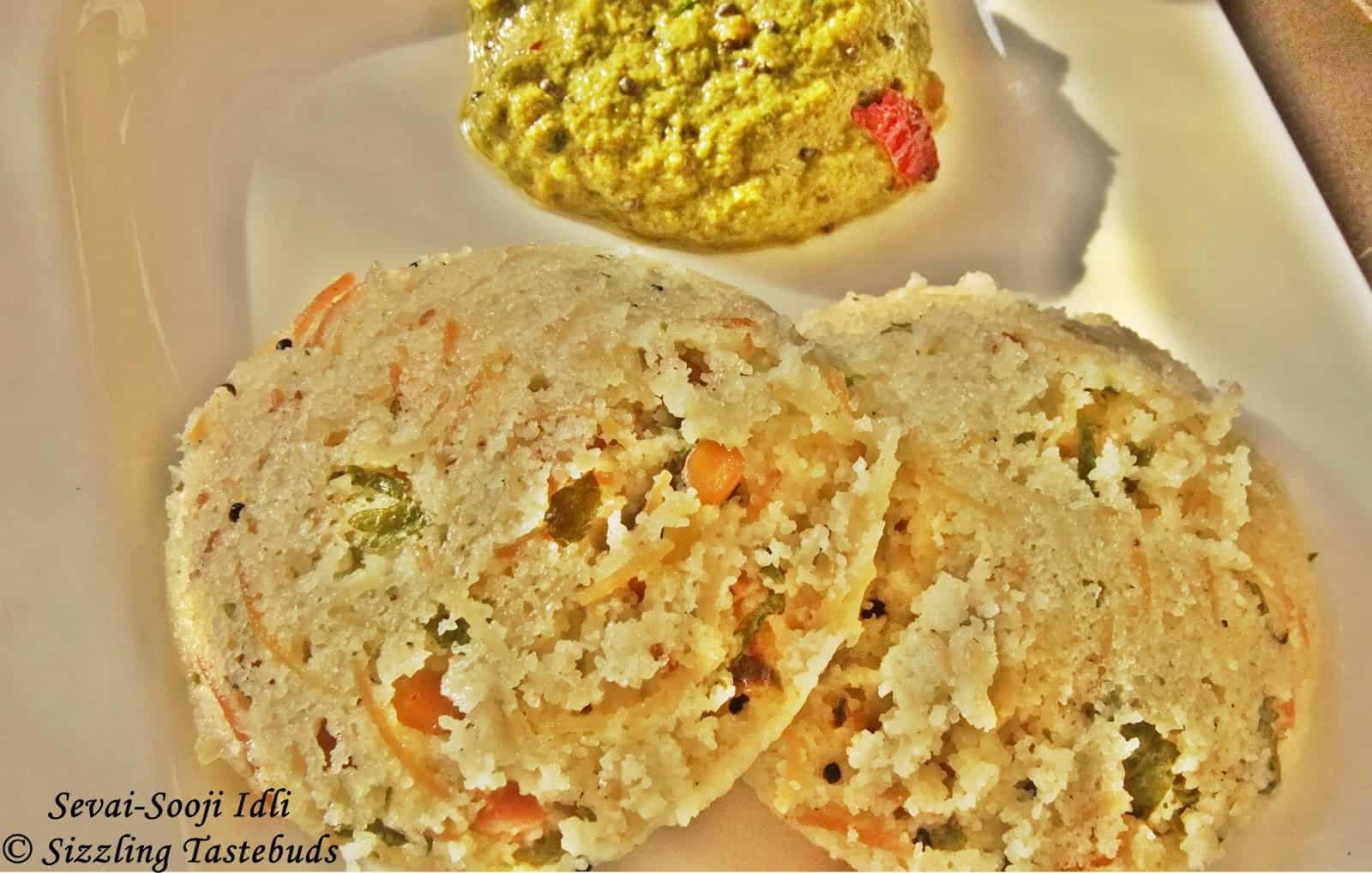 Pin