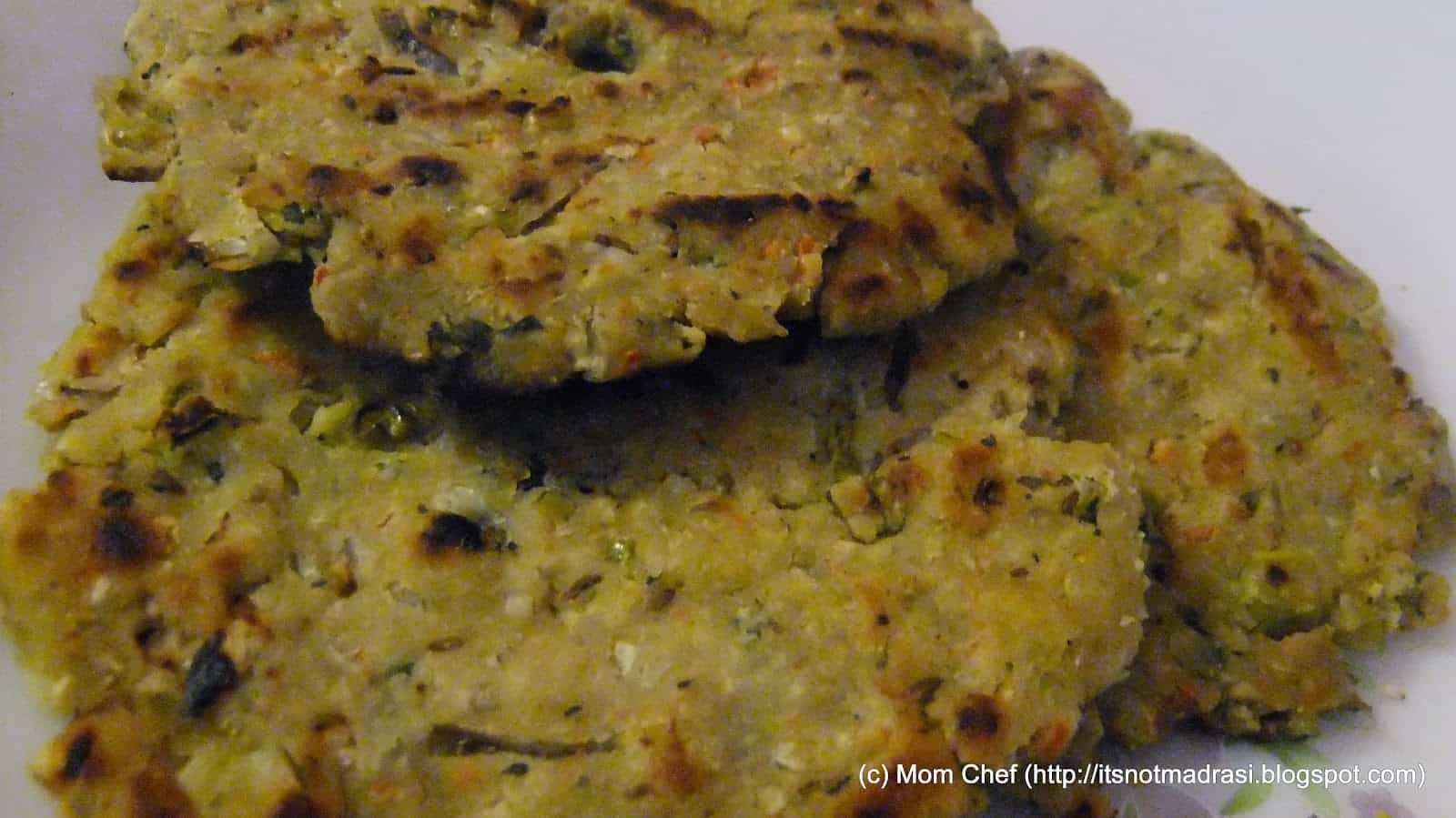 Pin

Akki Rotti (Kannada: Akki= rice , rotti = pancake) OR Rice Flour pancakes is a staple of Karnataka Cuisine. A favourite in our house, mom's version of these savoury pancakes is eagerly awaited by all in the family and the rotis vanish in a jiffy ! I remember my paati (grandmom) setting aside some dough from the huge mass blended for this, so she and mom could have some left after all the family members had their fill !

The acceptance of Akki Rotti as a breakfast item for "S" took quite a while, his roots coming from Tamilnadu. However, now both he and my daughter ask for it, often for dinner when Rasam, sambhar and their ilk have been discarded due to monotony. I add as many veggies as I can to this, to sneak them to the little one. But I can bet any money (as much as I can lay my hands on) that my mom's version is out of this world ! Well, am trying and so far it hasnt failed me 🙂 You may even make the dough the previous night and store them in airtight containers to ease your efforts for the morrow's snack box / breakfast for kids and family ! In fact, the same process is also followed for Ragi Rotti (finger millet pancake)

Preparation time: 20 mins. Cooking time : 10-15 mins. Makes : approx 8.

Ingredients
Rice Flour – 2 1/2 cups
Grated Coconut – 1/4 cup (opt.)
Cumin Seeds – 1 tsp
Jaggery – 1/2 lemon sized OR 3 tsp grated
Onions Chopped – 1 1/2 cups
Salt – to taste
Water for kneading
Oil – to roast
Chopped green chillies – 3 nos (or 1 tsp chilli powder)
Asafoetida – 1/2 tsp
Optional veggies you may add (1 or all of them)
Grated cabbage
Grated carrots
Shredded capsicum
Method: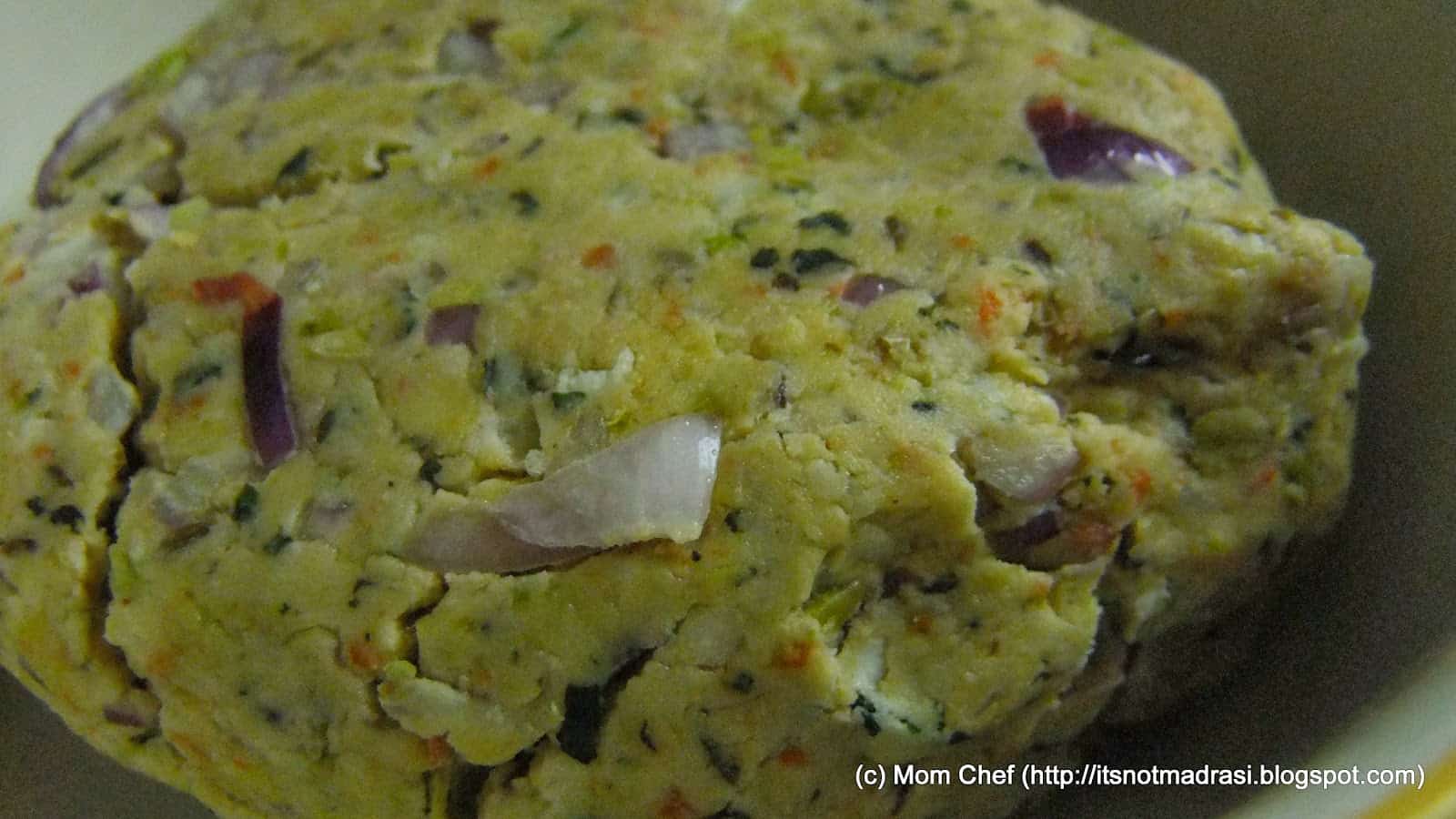 Pin1) In a large plate, add the flour, salt, onions, asafoetida, cumin, coconut and mix well.

2) Now add chillies and jaggery and very slowly add 1/2 – 1 tbsp water at a time to get a firm dough that is pliable to be flattened out (See pic)

3) If you are adding the optional veggies, adjust seasonings accordingly and then start adding water to make a thick chapati like dough.

4) Cover and keep for 5 – 7 mins (or refrigerate if using this the next morning)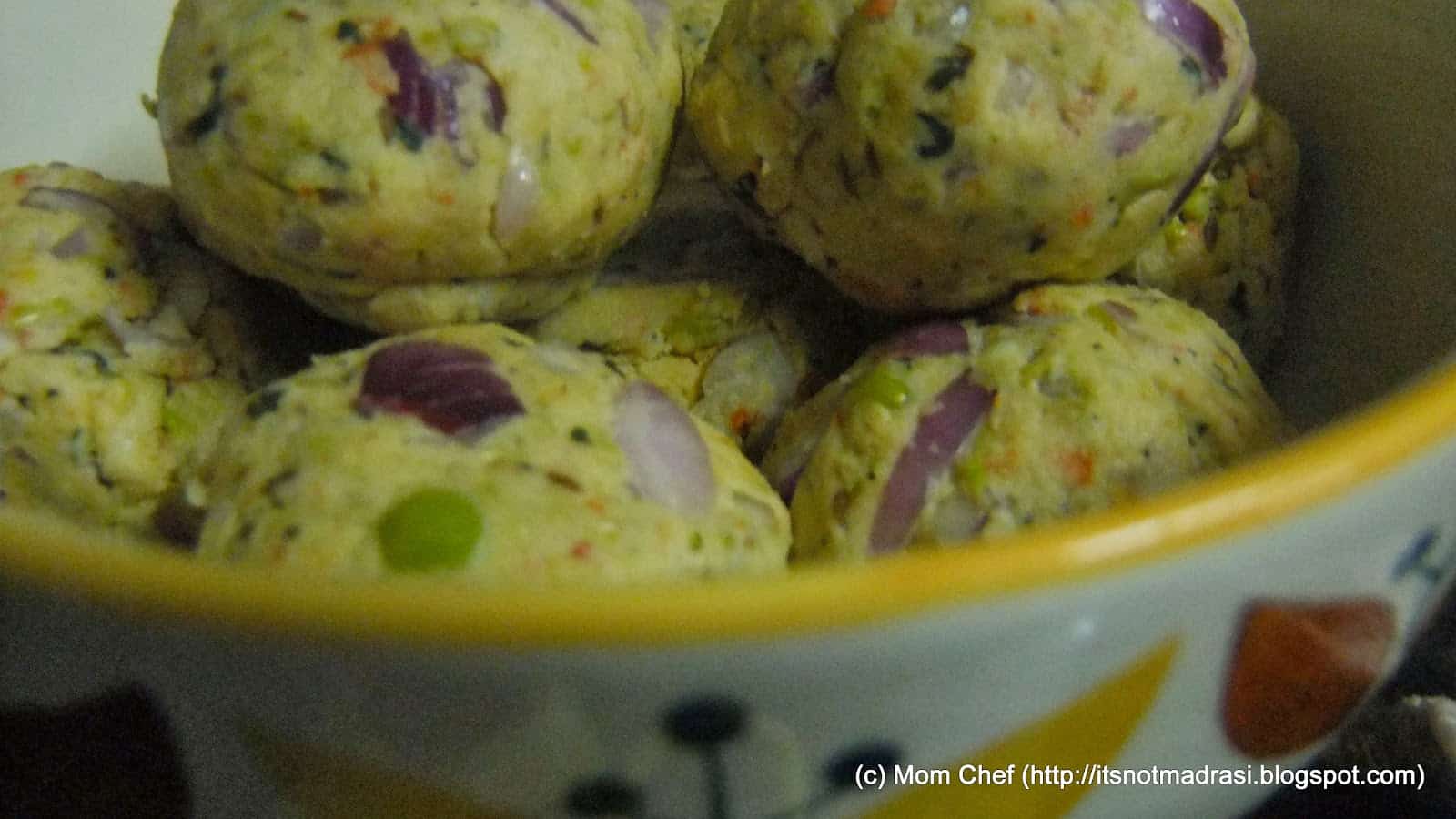 Pin5) Make equal portions of this dough (refer pic)
6) Grease a plastic sheet and spread out one portion of this dough using your hands.
7) Once spread to abt 4 inch dia circle, flip the pancake onto your hand and quickly put into the hot tava (Alt: you may also take a larger mass of this dough and spread it on the tava directly).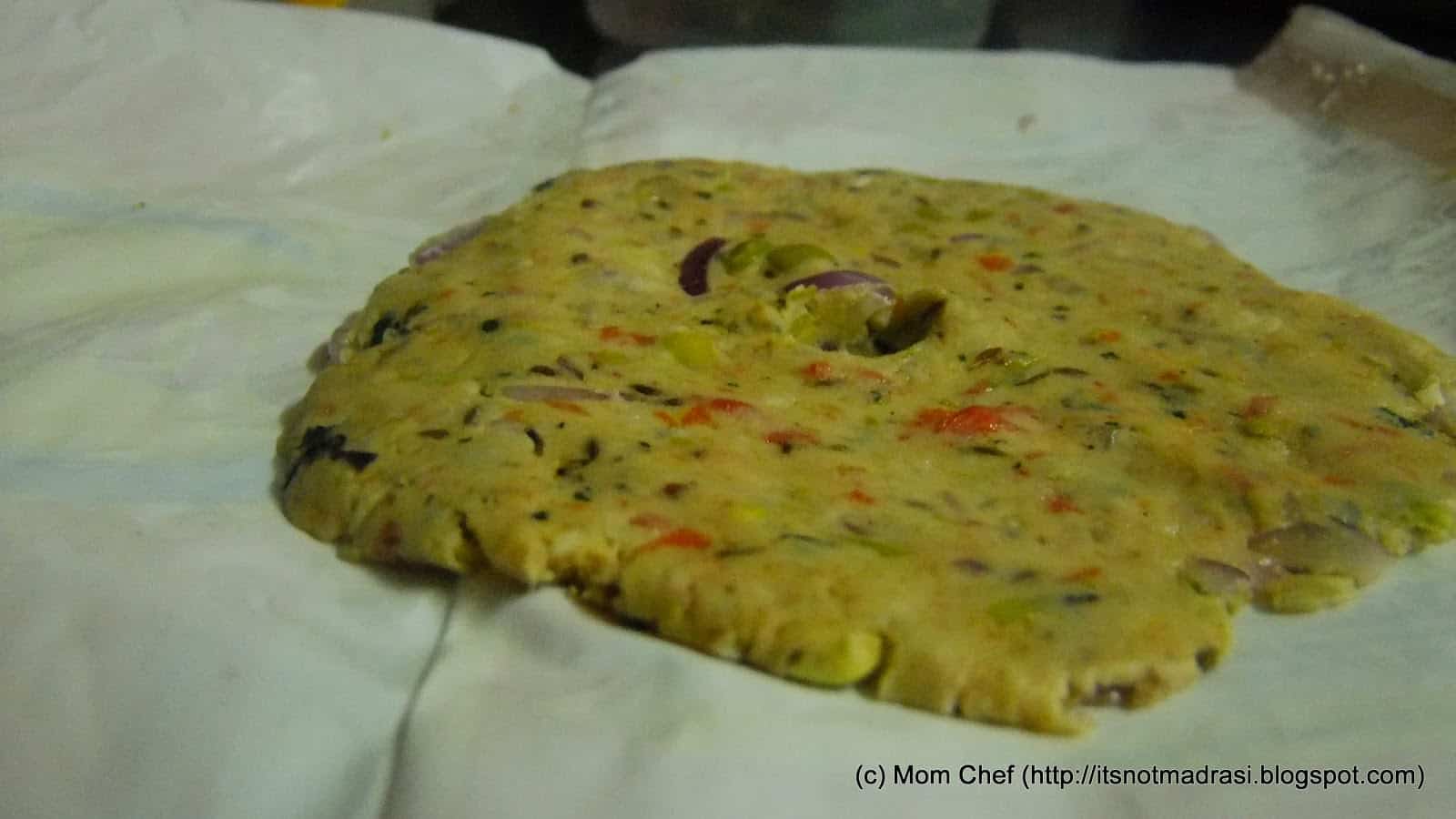 Pin8) Drizzle oil and roast on both sides on med-high flame till roasted golden specks appear.
9) Serve hot with curd, Nellikaayi gojju (Gooseberry curry) or just jaggery.