At the outset, Sambhar Saadam (Saadam – Tamil for Rice) and Bisi Bele Bhath (BBB) are different although they look
similar. The former has its roots in Tamilnadu while BBB is the heartland of
Karnataka cuisine. Sambhar rice is quicker to make, requires less preps and
presents itself as a yummy One Pot Meal when you are pressed for time.
With Toor
Dal, homemade Sambhar Powder, Rice and a few veggies you are all set to cook and
devour a meal in less than 30 mins. Team it with some papad and some curd and
you are ready to go. Soaked Toor dal is mostly used in place of any other dal here, although for rushed mornings, you can also use moong (split green dal) or masoor (split red lentil) with slightly varying results.
For more one pot meal ideas, click here
Prep time : 10 mins | Cook time : 15 –
20 mins | Serves : 2~3
Difficulty level : Easy
One Pot Meal with mixed veggies, lentils and rice
Pin
Ingredients:
Toor Dal – 1/2 cup
Rice – 1 cup (use short grained
variety)
Sambhar Powder – 2 TBSP (I use my homemade version, but you could try with store bought too)
Salt – to taste
Mixed veggies chopped – 2 cups
(Carrots,French Beans,Turnips,Squash,Ash gourd etc)
Turmeric Powder – 1/2 TBSP
Onions – 1 (optional – I did not use)
Tomatoes – chopped – 1 large OR thick Tamarind paste – 1 TBSP (or light tamarind extract 1/4 cup)
Oil / Ghee – 2 tsp (skip ghee for vegan)
Tempering : Mustard Seeds, Curry
leaves, Roasted peanuts, broken red chillies (2)
PIN FOR LATER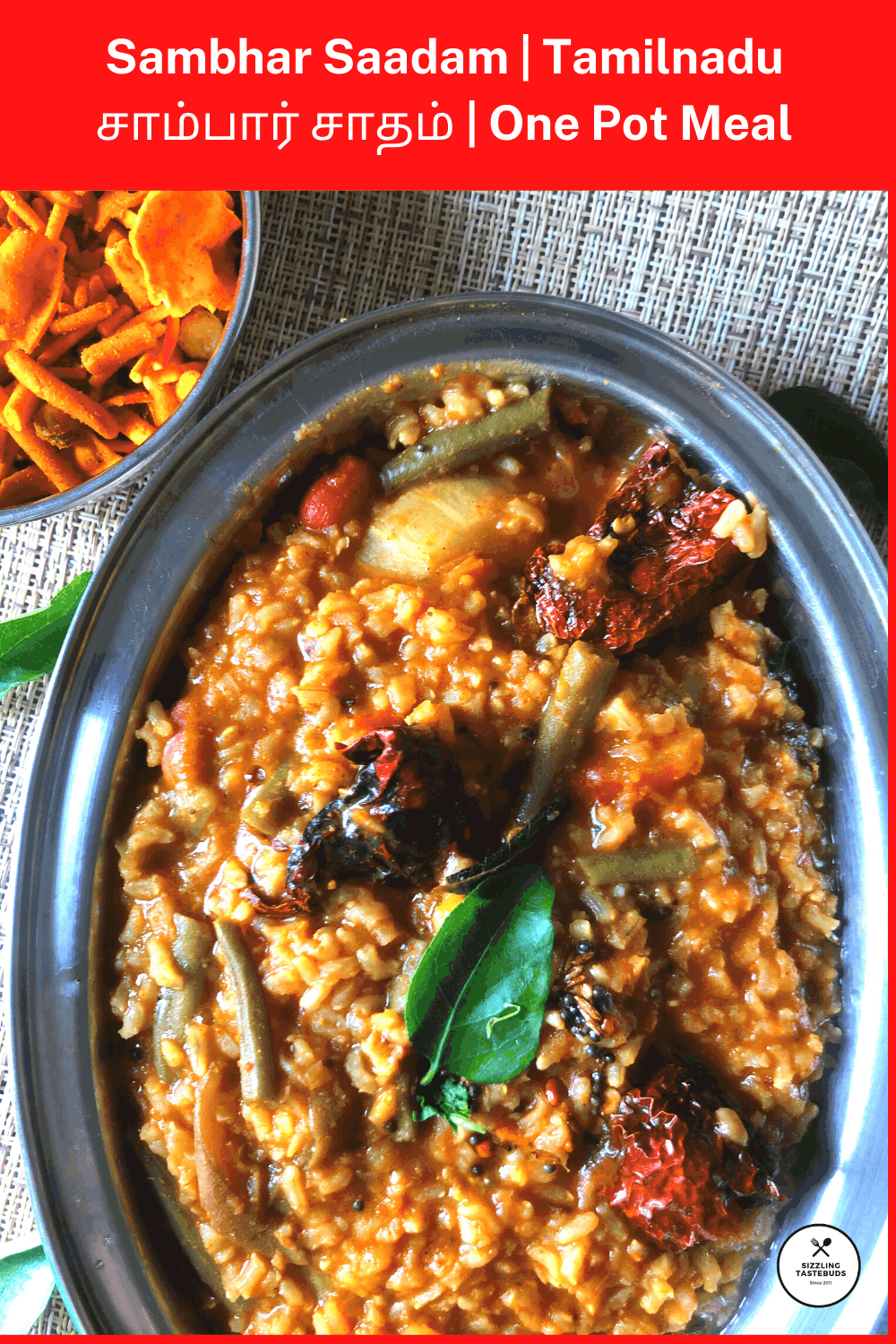 Pin
Method:
Soak the Toor Dal in warm water while
you chop the veggies. The mixed veggies indicated are my choice, you
can substitute with whatever else you like.
Wash and drain rice.
In a small pressure pan, add the
Soaked Dal, washed rice and veggies. Add the turmeric and half the salt, enough
water and pressure cook for 3 – 4 whistles.
Meanwhile saute the tomatoes with half
the oil along with salt & sambhar powder till the tomatoes turn mushy. If
using onions, saute them along with the tomatoes.
Once the rice- dal mixture is cooked
and pressure releases, add enough hot water (about 1 – 1.5 cups) to get a semi
solid consistency. On a low simmer, tip in the sauteed tomatoes too. Let it
simmer for a while, approx. 5 – 6 mins till the raw smell disappears. Check for
salt and spices.
Switch off the stove. Prepare the
tempering with the remaining oil. Once the mustard splutters and the chillies
and peanuts are slightly roasted, pour the tempering over the sambhar
rice.
Serve hot with papad and curd.
Updating this post with new pictures and text as part of Foodies_RedoingOld Post series where we revisit old posts with new text n pics.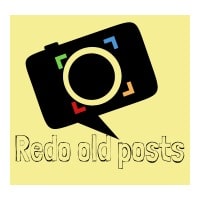 Pin