Kheer is usually a part of a traditional meal, and I do dish out Vermicilli Payasam, Pal Payasam, Kadalai Paruppu Pasyasam, Moong Dal Kheer etc but this one eluded me till now.. Sabudana Payasam or
Kheerwith Sago Pearls is a rare dish in my kitchen, considering that none of
us actually like the texture of the Sago Pearls. Contrary to popularity in the
city where I live wherepeople have sabudana Khichdi or Sabudana vada almost once a week, somehow the starchy texture and the sticky pearls have been forbidden at home :-))
I did discover
however when I made a batch of this Payasam as an offering to God that there
was a way around that stickiness – that was to fry them in ghee and then boil
it in water and milk to give it a good texture. Although grudgingly, S and kiddo
had it, am not sure they liked it. 
I liked the mild sweetness, and although may
not make it regualarly, it does give me a quick to make payasam for any
festival. Sending this to Alphabet S unde ABC marathon – cant believe we are
entering the final week now, with the last 8 posts (7 after today's).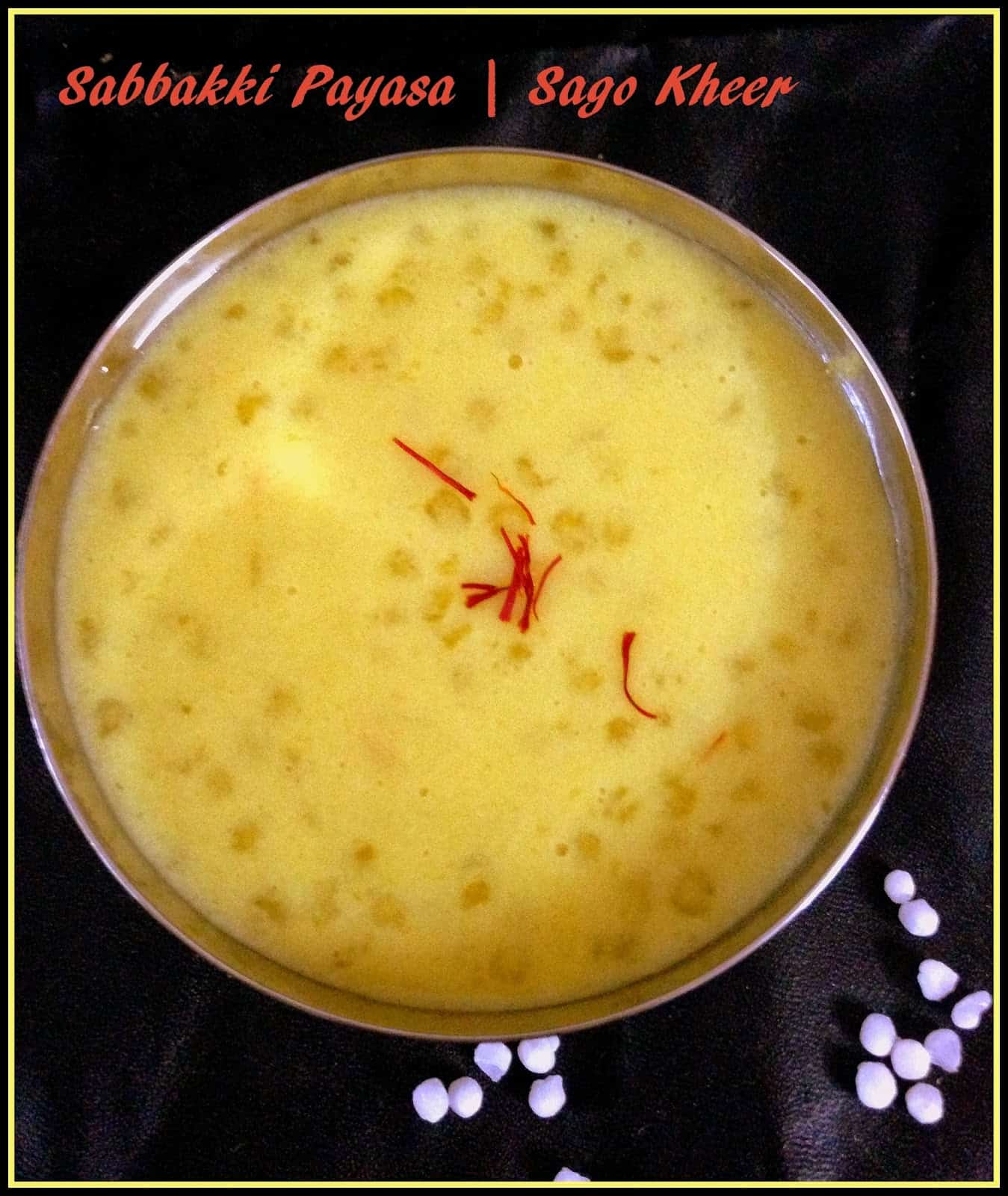 Pin




Prep time : 10 mins
| Cook time : 15 mins | Serves : 2

Sago Pearls in
Creamy sweet Pudding




 Ingredients:
Sago Pearls – 1/2
cup
Ghee / Clarified
butter – 2 TBSP
powdered Sugar –
1/4 cup, heaped
Milk – 1 cup
Water – 1/2 cup
Raisins , Saffron
strands and cashews – for garnish
Green Cardamom
powder – a pinch
Notes:
1) Frying the pearls is optional, however I recommend it to avoid sticky payasam
2) I generally use powdered sugar in most kheers / payasams as the water content is quickly taken care of, and I dont end up adding more sugar than necessary. But I skip doing this if I am using sugar syrup or condensed milk or jaggery syrup for payasam
Method:
Gently heat the
ghee. Fry the raisins till plump and the cashews turn golden brown, transfer to
a plate. In the remaining ghee, add the sago pearls and fry them for 1-2 mins.
 Crush the saffron strands a bit, and soak them in a 1 tsp of warm milk
In a saucepan of
boiling water, add the fried sago pearls and boil them till they turn
transparent, about 3-4 mins.
Let this stand for
a few mins till the pearls gently simmer down off the fire. Drain off any
excess water on top, if any. 
Now add boiled milk
and gently simmer on a low flame, add Powdered sugar, and keep stirring on very
low flame (increasing the heat might curdle the milk) till forms a nice
thickish consistency. Tip in the saffron strands & elaichi powder now.
Switch off the flame
Garnish with any leftover
ghee and the fried raisins and cashews
Serve hot or
chilled.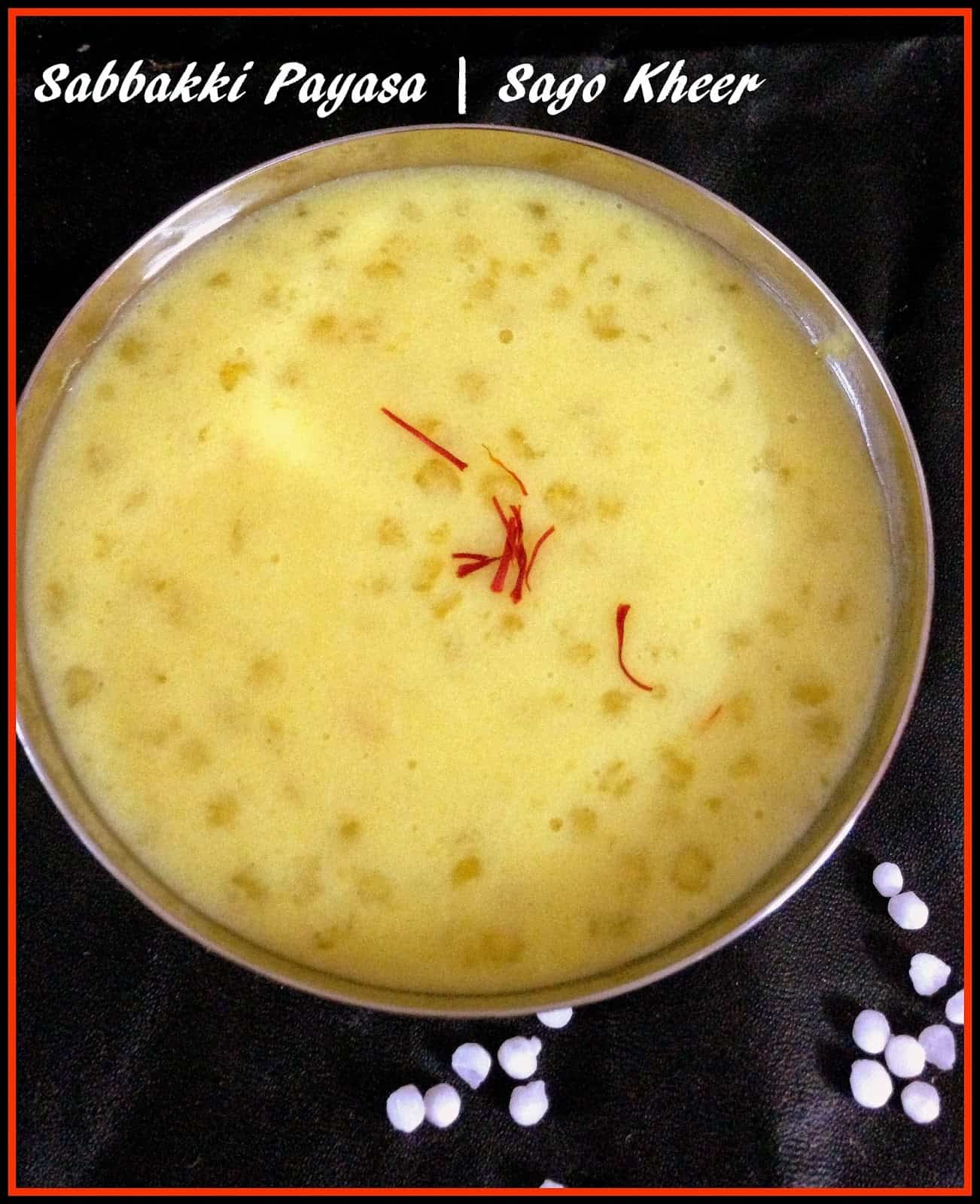 Pin