Ragi chocolate cake was made for
the husband's birthday ! As with every happy occasion, t demands a celebration & a healthy one at that. Knowing his preference for non-maida / refined
products I referenced Padhu's recipe
which had a decadent looking cake with ragi (finger Millet) & wholewheat ..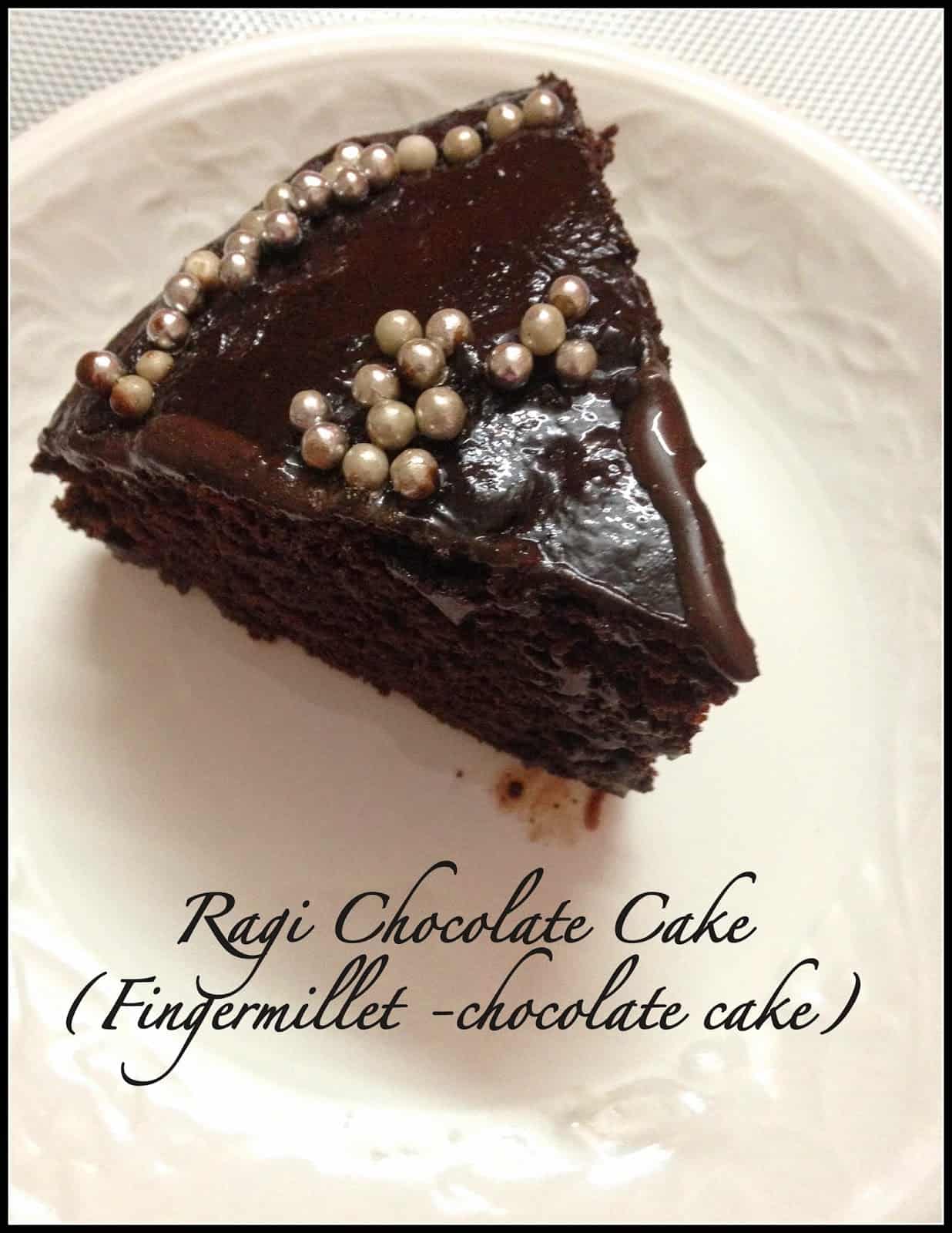 Pin

I even substituted sugar with jaggery and it was a hit ! Guess it couldn't get any
healthier than this for the special day. This is my go-to cake for any
celebration and every time people have been stunned when i told them it had a
finger Millet base. So go on, and make it a healthy celebration with this
luscious looking and very tasty chocolate cake.
Pin




Baking Marathon Day 18 : Ragi Chocolate Cake

Recipe type : Cakes

Course: Dessert / Snack

Serves : 6

Prep time– 15 mins | bake time –
30-32 mins | Standing time : 1 hour (to set the cake for frosting)

Makes : one 7 inch cake

What you would need:
Ragi flour (finger millet flour) –
¾ cup
Wholewheat flour – ¾ cup
Powdered jaggery – 3/4 cup
Baking Soda – ¾ tsp
Cocoa powder – 3 TBSP ( I used
dutch processed)
Salt – a pinch
Yoghurt – ¾ cup
Milk – approx. ¼ cup (I actually
used about 1/3 cup)
flavourless oil – ¼ cup (I used
Canola)
Vanilla essence – 1 tsp
Chopped nuts – ¼ cup (optional)
Topping / Chocolate Sauce
Milk-1 cup
Cocoa powder-4 tbsp
Instant coffee powder – ½ tsp
Sugar –2 TBSP
Butter – 2 TBSP
Oil – 2 tsp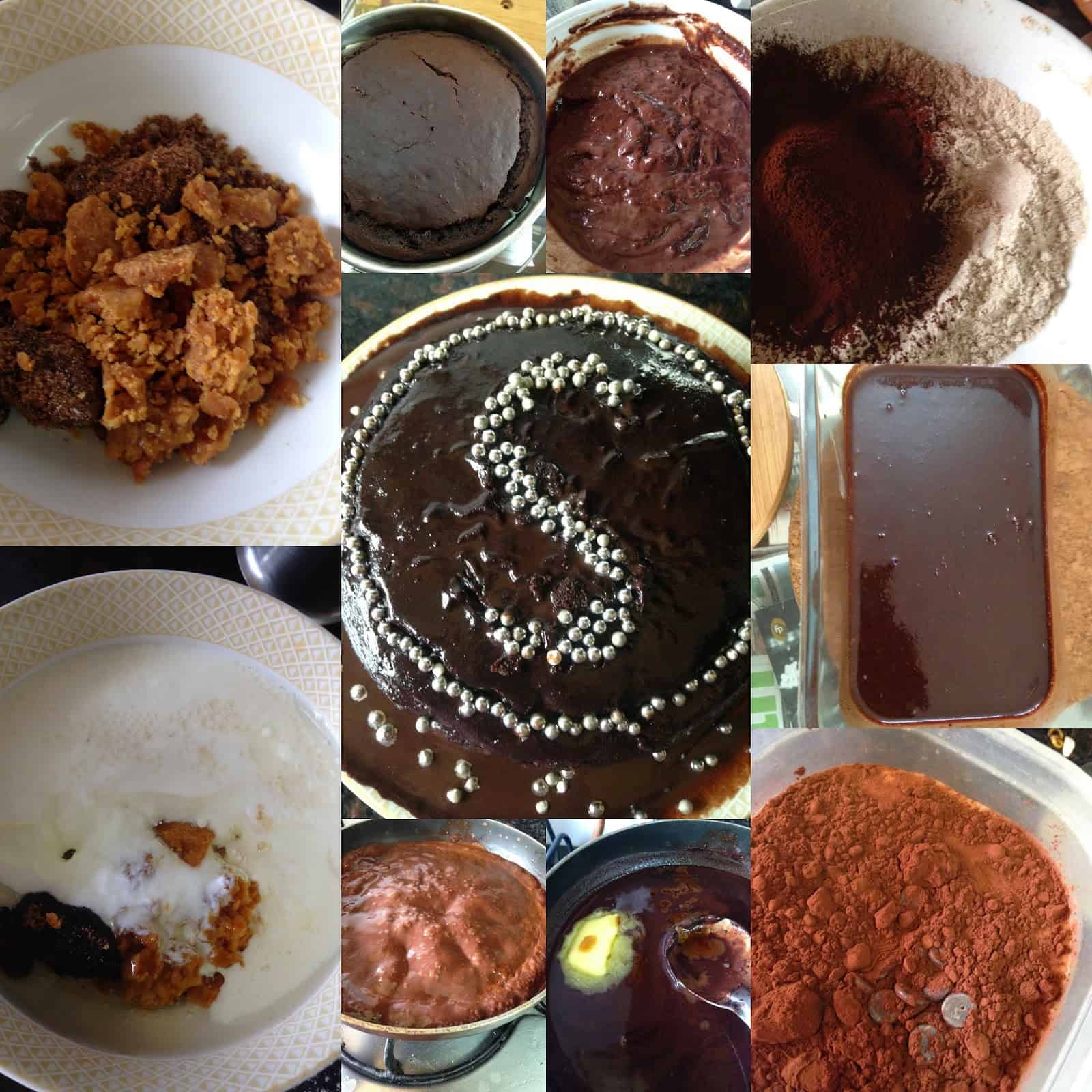 Pin

How to:
Sieve the flours, baking soda ,
cocoa powder. In another bowl, mix powdered jaggery and curd well. Add Milk,
oil, essence and mix well. Let both the mixtures be lump free.
Add the sieved flour mixture into
the liquid little by little, without beating a lot, gently fold to a smooth
batter free of any lumps. If adding nuts, roll them in a tsp of flour and mix
now.
Meanwhile preheat oven to 180 C.
Pour this into a greased 7 inch round pan and smooth the top. Bake for 30-32
mins (original recipe used 45 mins but my oven heats up pretty fast, so it was
done in 32 mins flat).
Let the cake cool completely, then
invert to a cooling rack and let it cool till your frosting / sauce is ready.
Chill the cake for 1 hour with a cling wrap on.
For the frosting :
In a pan, mix all ingredients for
the sauce till lump free. Once it starts boiling, reduce it to simmer and let
it reach a sauce like consistency. Let this also cool down to room temperature.
Slowly spoon the sauce over the cake and let it drip down on all sides (My kids
were very impatient and didn't let the cake cool completely, but we licked off
the dripping frosting off the cakeJ)
Top with any sugar pearls and
serve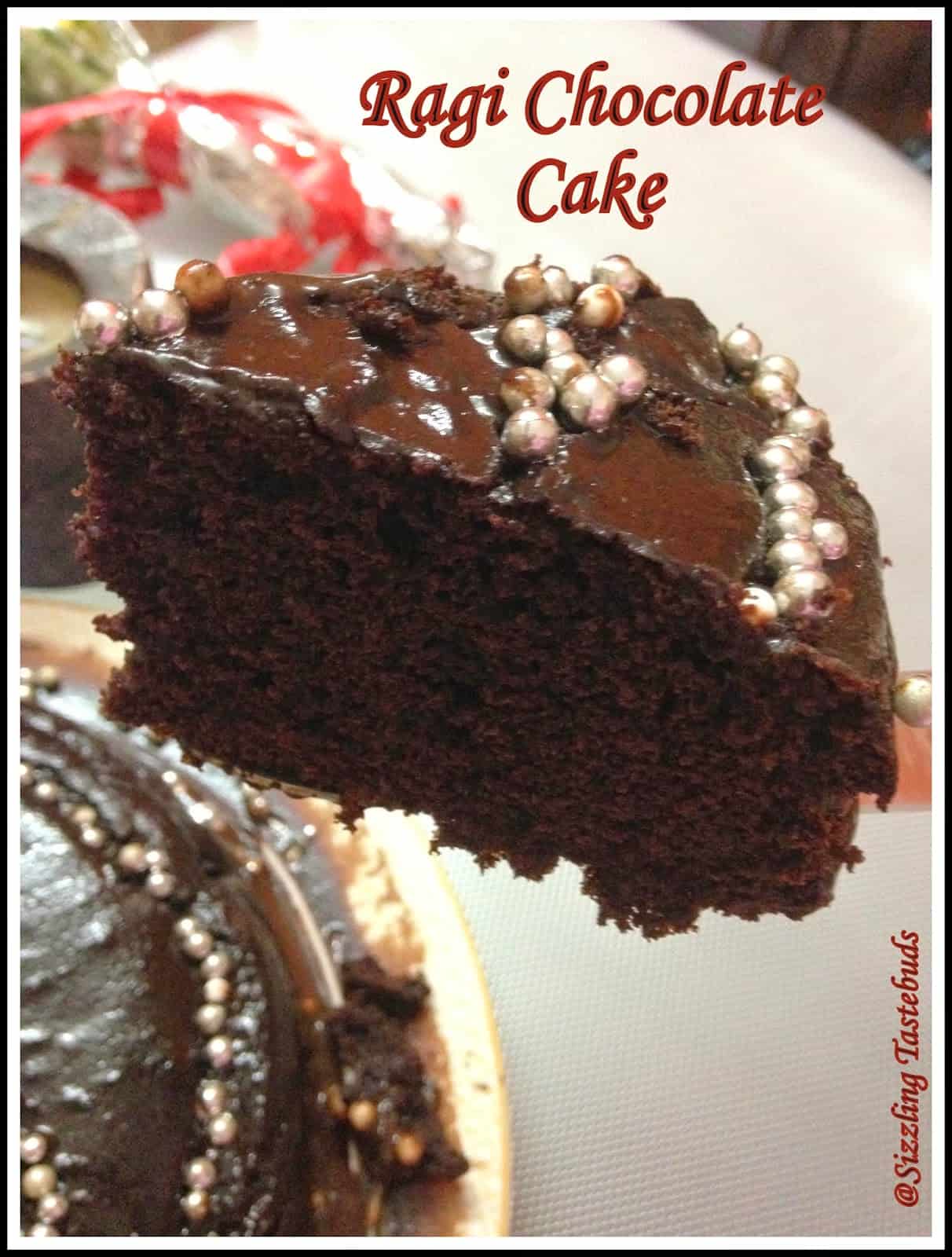 Pin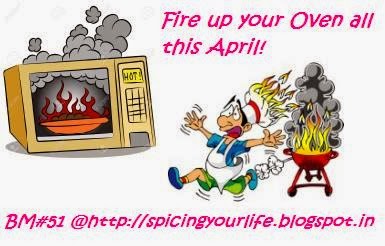 Pin
Check out the Blogging Marathon page for the other Blogging Marathoners doing BM# 51