Seven – a number in astrology considered to be mystic. Even Hindu (Indian) mythology has seven (called "sapta" in sanskrit) has some unique significance – we have Sapta Rishis (7 sacred sages), Sapta Sagara (7 seas/ oceans), Sapta Padhi (7 sacred steps taken by a newly wed couple at their marriage)… 
So, when 7 eager-to-learn ladies (oops, girls!) come together to taste, create and enjoy the culinary adventures, magic is created. Thus was born Gourmet Seven – Conceived by Anusha, who was ably supported by Radhika, the rest of the gang simply nodded in agreement as they in typical girlie excitement outlined the plan – choose an online cook source / common cook book and weave an incredibly delicious while at the same time broadening one's culinary horizons…. Feb being the month of Valentine,we simply chose Chocolate… We all loveeee that ingredient, don't we ? 
Stay tuned as we dish out Gourmet Delights every month.
And joining me are :
Ø  Anusha from Tomato Blues
Ø  Sangee Vijay Of Spicy Treats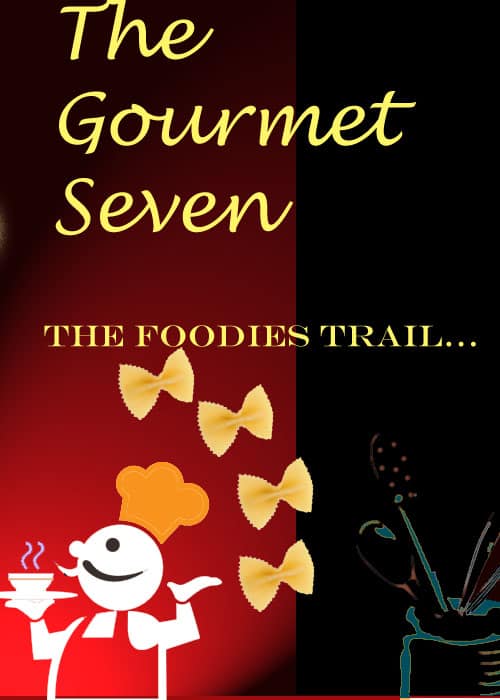 Pin