The 2nd week of blogging Marathon is here, and am excited to present this week under the theme- "Cooking with 5 ingredients or less" . For more details on how you can join BM and what my other friends are dishing out, clickhere. I must say BM is an addiction worth having 🙂 In the first of this new series, I present one lovely blog post adapted from Suma that I had been meaning to make for sooooo long, and finally it is here – Ragi Besan Ladoo.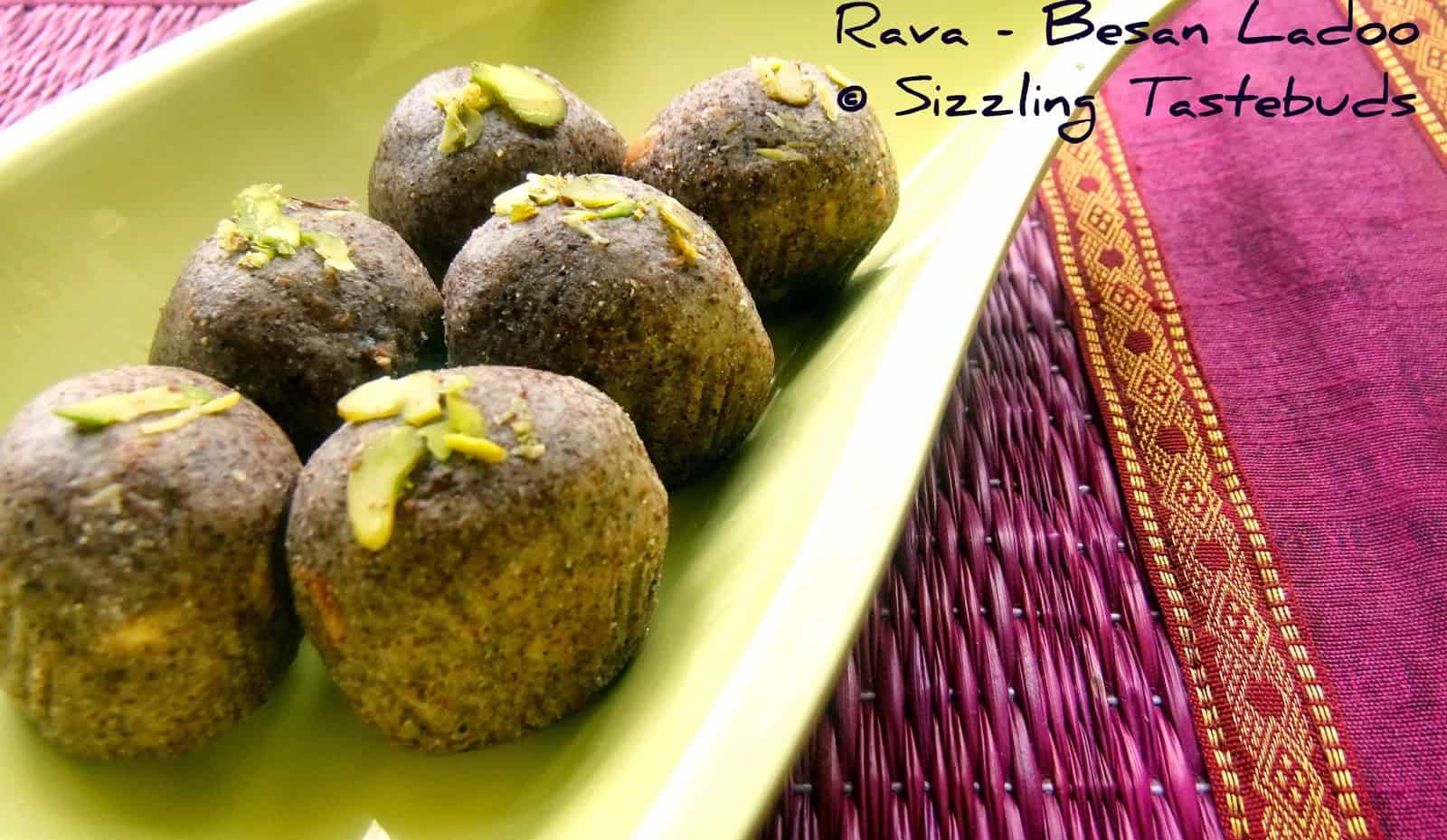 Pin

Although theoriginal recipedidn't contain either besan or ghee, I added these two, while halving the quantity as Ladoos and me are mutually exclusive – my efforts to shape them are directly proportional to the rate at which they disintegrate. So, had to use a healthy binding agent, although the quantity of ghee varies according to taste and your waist line 😀

This recipe also goes to :Iftar Nights,Food Palette – Black along with Priya'sTuesday bookmarked events and my event –Fasting foods (Vrat ka Khaana) and also Flavours of the South

Prep time : 20 mins. Making time : 20- 30 mins (depends on how many re-tries it takes to form the perfect ladoo, for amateur Ladoo makers like me). Makes : 8 – 10 ladoos

Ingredients:
Ragi flour / finger millet flour – 3/4 cup
Besan / fried gram flour – 1/4 cup
Melted ghee – 1/2 cup (a tsp more or less)
Mixed dry fruits (cashew / raisins) + pista flakes (for garnish)
Sugar – 1/2 cup (adjust according to taste)
Method:
1) In a dry pan, fry both the flours separately till a warm aroma wafts out. Cool.
2) In a pan, fry the dry fruits in a tsp of ghee till golden brown.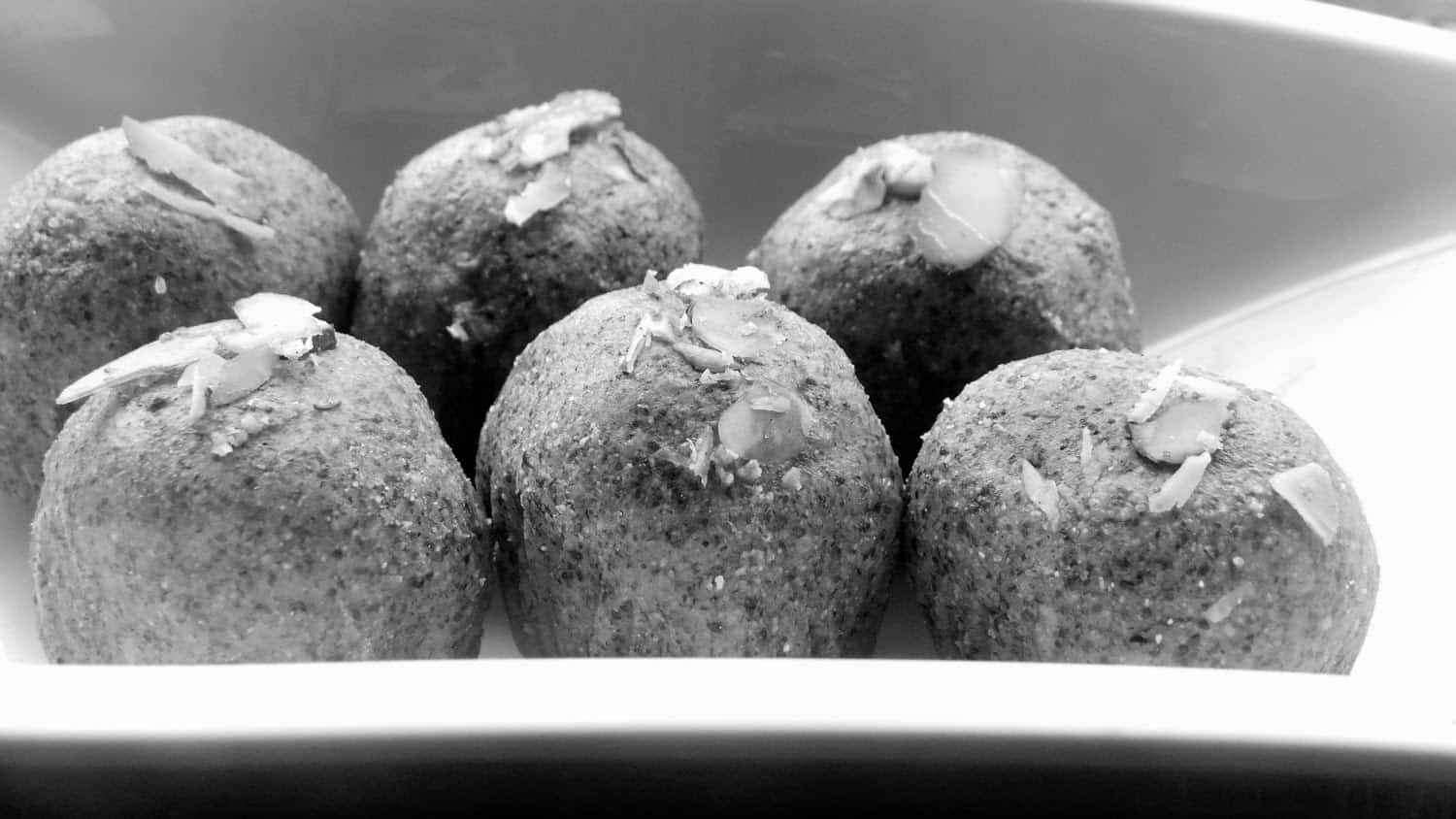 Pin3) In a large bowl, mix both the flours and add half the ghee till it is crumbly. Let the melted ghee be warm, not hot.

4) Meanwhile, powder the sugar and add to the flours mixture and remainng ghee and mix well.

5) Divide into equal portions (approximately) and form ladoos. Add a tsp of warm milk if you need help to form the ladoos.

6) Refrigerate for a while and then garnish with slivers of pista on top 🙂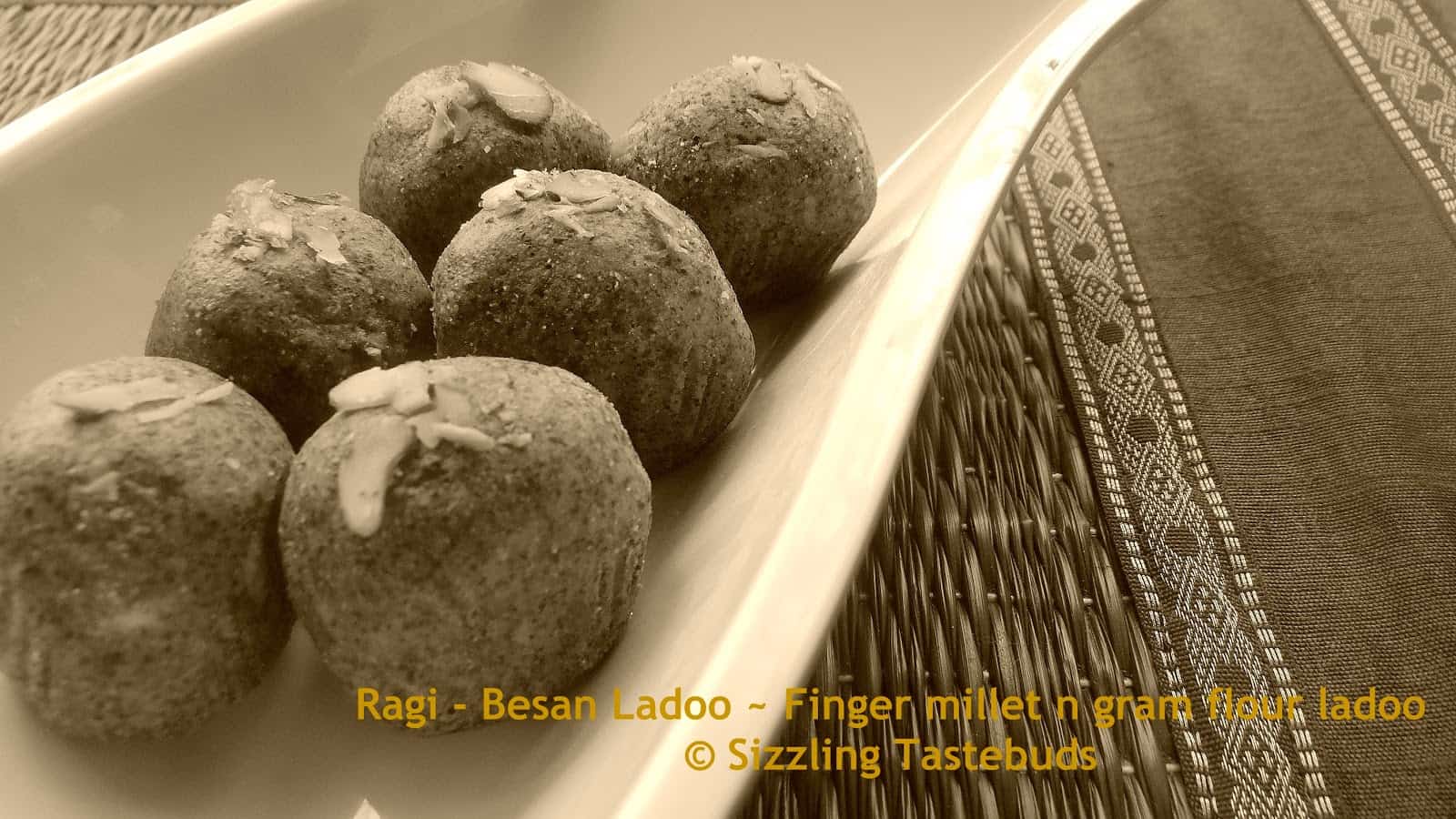 Pin