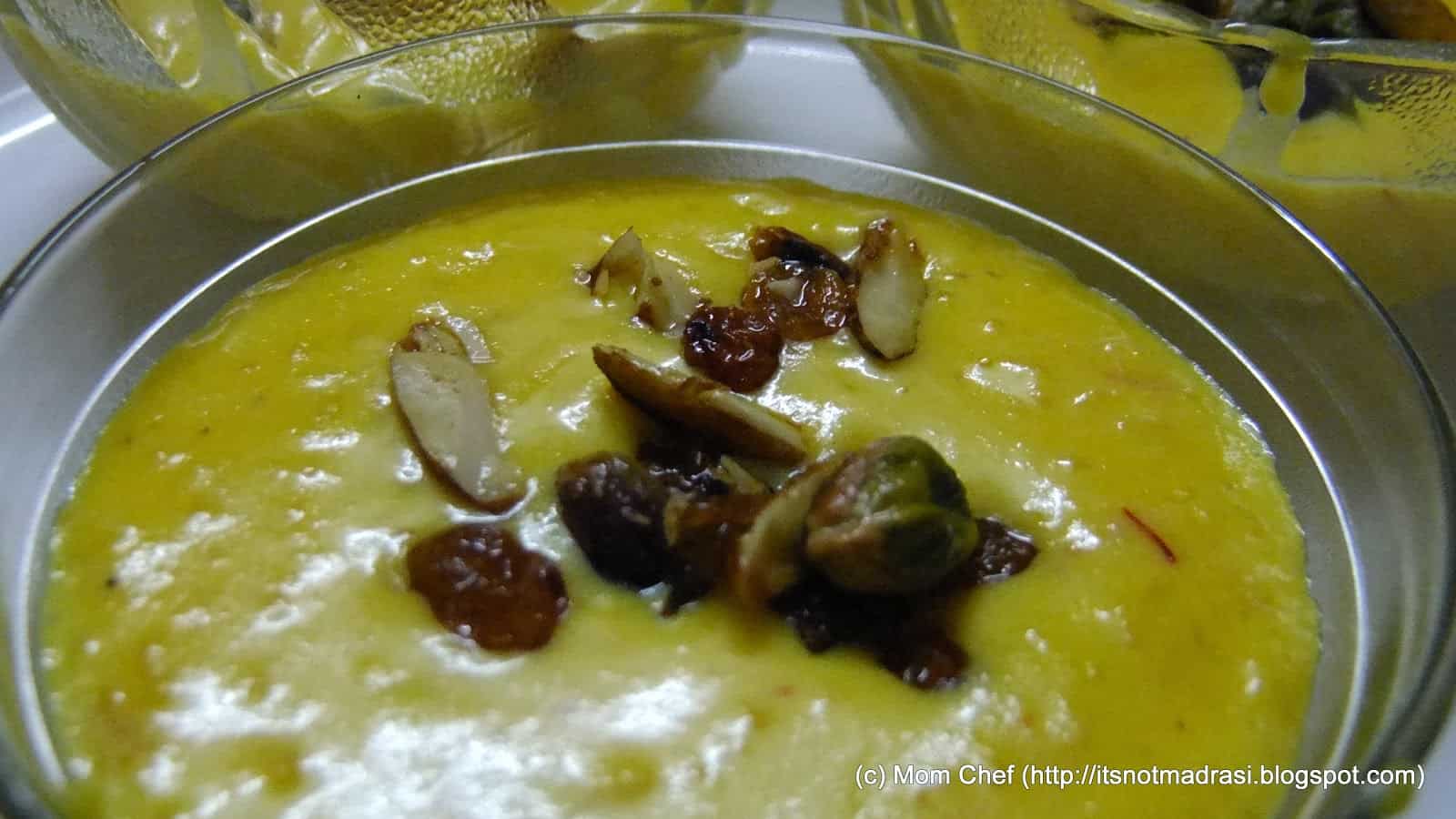 Pin
Like most in my family, my kid has a strong weakness for sweets – pedas, barfis, kheer and the like 🙂 And I generally like to avoid deep fried sweets (like Gulab Jamoon / Jalebi) and opt for rice-based (kheer / payasam etc) or flour -based (barfis / pedas etc) instead, which helps me cut down any excess fat not only for the kid, but also other elders in the family. And its a total no-no at my house to mix two desserts – for eg Hot Indian Desserts like Jalebi with cold stuff like Ice cream/ cold rabdi . The untold damage on such indulgences, especially on a long term basis is totally unwarranted and is also against the basic principles of Ayurveda (note point no. 9 here)
Coming to the 2nd day of Blogging Marathon : Well it has been interesting to read about other posts and also wonderful to recieve comments for Day 1 from foodie bloggers from across the globe : A great way to make new friends ! Thanks to all those who visited my blog, and special thanks to Srivalli for kindly allowing me to participate 🙂
Today I shall post Quick Sweet Rice Pudding that will have your kid licking his/ her fingers long after its devoured. Super quick and easy to make, this contains almost zero ghee / fat that you need to add extra and is assembled from home made ingredients. My kid loves this for the texture that it imparts along with the crunch of the nuts that go in ! This is best served chilled for those summery afternoons!
Preparation time : 10 mins;Chilling time : 10 mins ;Cooking time :10 mins
Serves : 2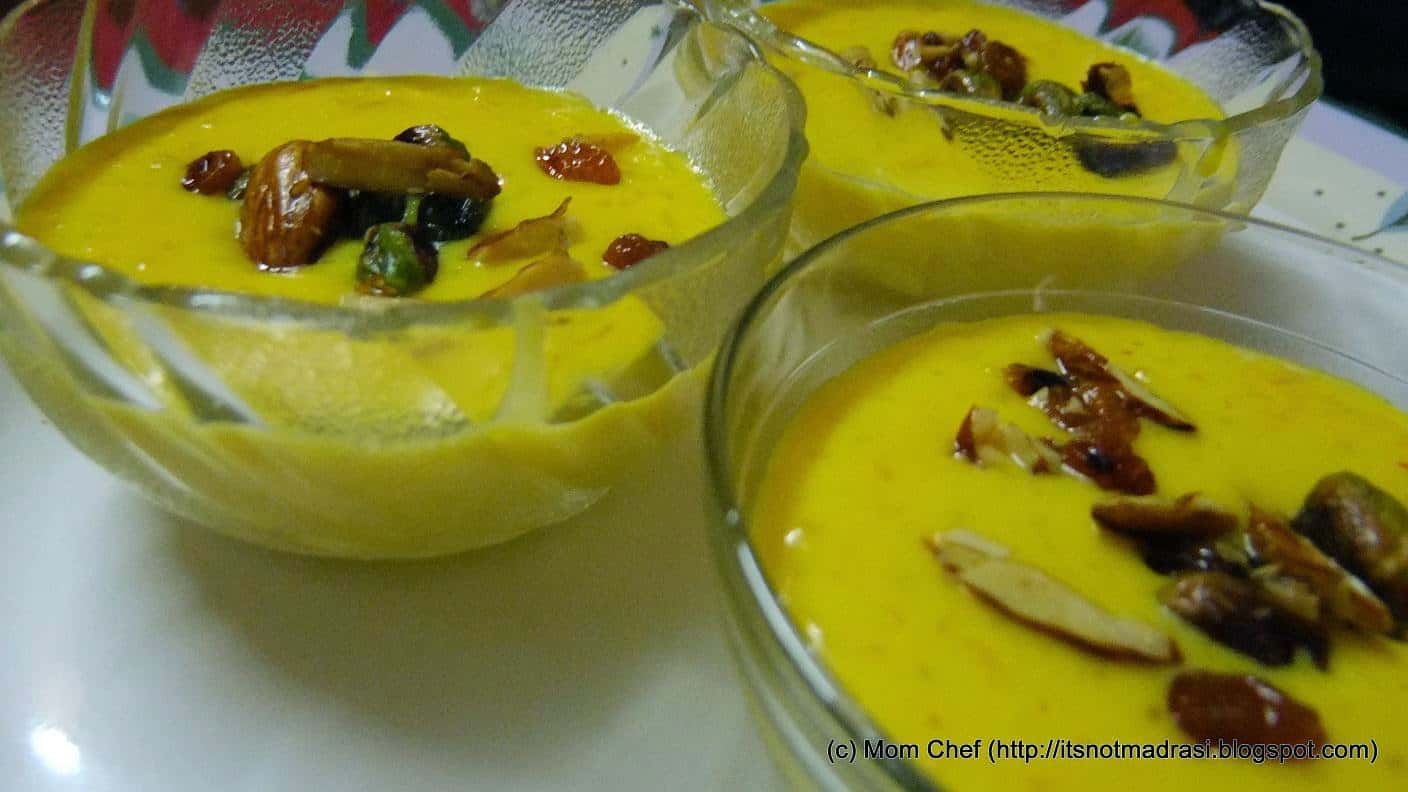 Pin
Ingredients
Cooked rice – 1 cup
Condensed Milk – 4 – 5 tbsp
Milk – 1/3 cup
Water – 4 – 5 tbsp
Kesar / Saffron – a few strands
Ghee – 1 tsp
Mixed nuts – 1 or 2 tbsp
Method
1) Mash up the rice really well, and add milk and water and stir continuously on a slow flame
2) Once it comes to a pudding consistency, add the saffron strands and condensed milk and stir till really thick. Take care not to burn the dish.
3) Roast the nuts in ghee and add to this mixture.
4) Pour into individual bowls.
5) Serve chilled.
Tips:
1) You may serve this with added chopped fruits -just ensure you add them after you take the mixture off the fire and stir them well before chilling(Recommended fruits – apples, pear, pomegranate, banana, cherries etc.)
For all those who are keen to see what my fellow marathon runners are upto, check out the following links:
Diabetes Diet/Management: Srivalli, Champa, Harini, PJ
Kid Friendly Recipes: Me, Shylaja, Veena
Seven Days of Soup:Usha, Sowmya
30 Minutes Meals: Priya Suresh
Seven days of Cakes: Anusha