In an attempt to revive heirloom or forgotten recipes from across the world, I am happy to present the new series of Guest Posts from my dear blogger friends explicitly exploring and presenting old and forgotten / heirloom recipes that sprouts nostalgia and techniques from the old forgotten era. 
The first in this new season of Guest Posts on this blog is Pavani who blogs at Cooks Hideout. She is a photographer par excellence and I am often at a loss for words when I ogle at her beautiful composition of photographs, not to forget at her veritable bread collection and dishes from across the world. Today, she brings us a delicious dish from Telangana – Poni Biyyam.  
Thank you, Pavani for doing this wonderful guest post for Sizzling Tastebuds. 
Let's hear Pavani in her own words
**************************************************************************************************************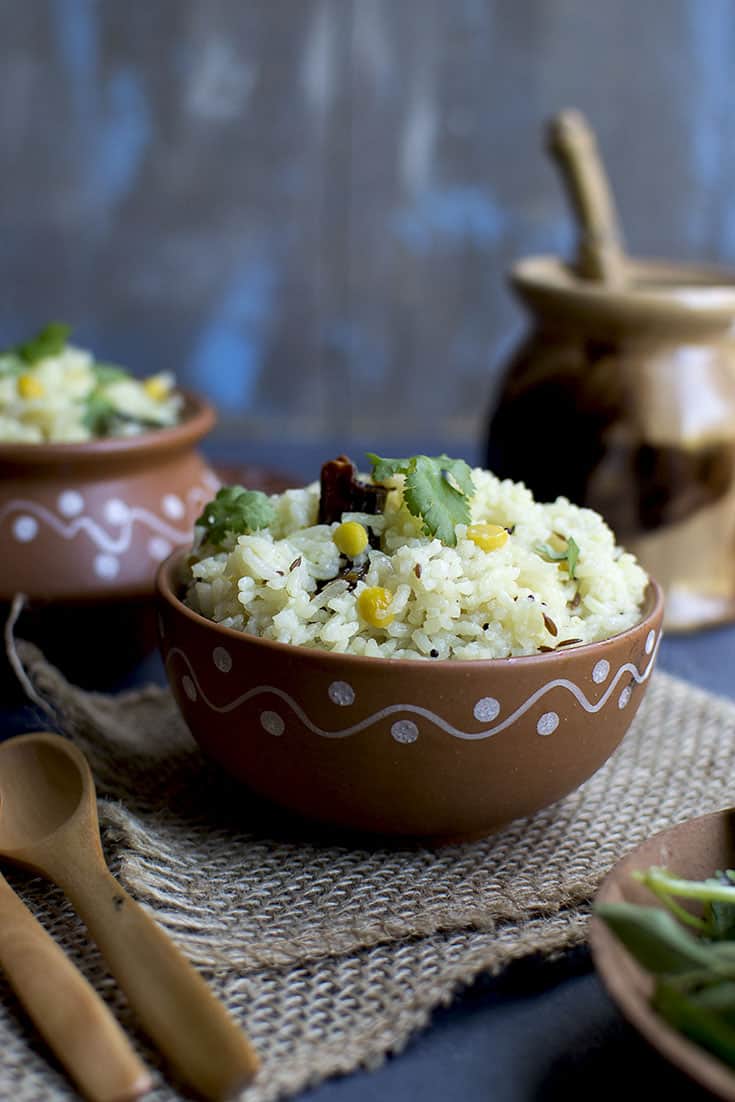 Pin

There are quite a few dishes that are so comforting that we almost neglect them. Today's post is one such dish from Telangana. I heard it for the first time on a Telugu cooking show and it intrigued me. A quick google search led me to couple more Telangana cooking videos. So, here's my attempt to document this everyday comfort food. It's called Poni (pronounced as pony) biyyam.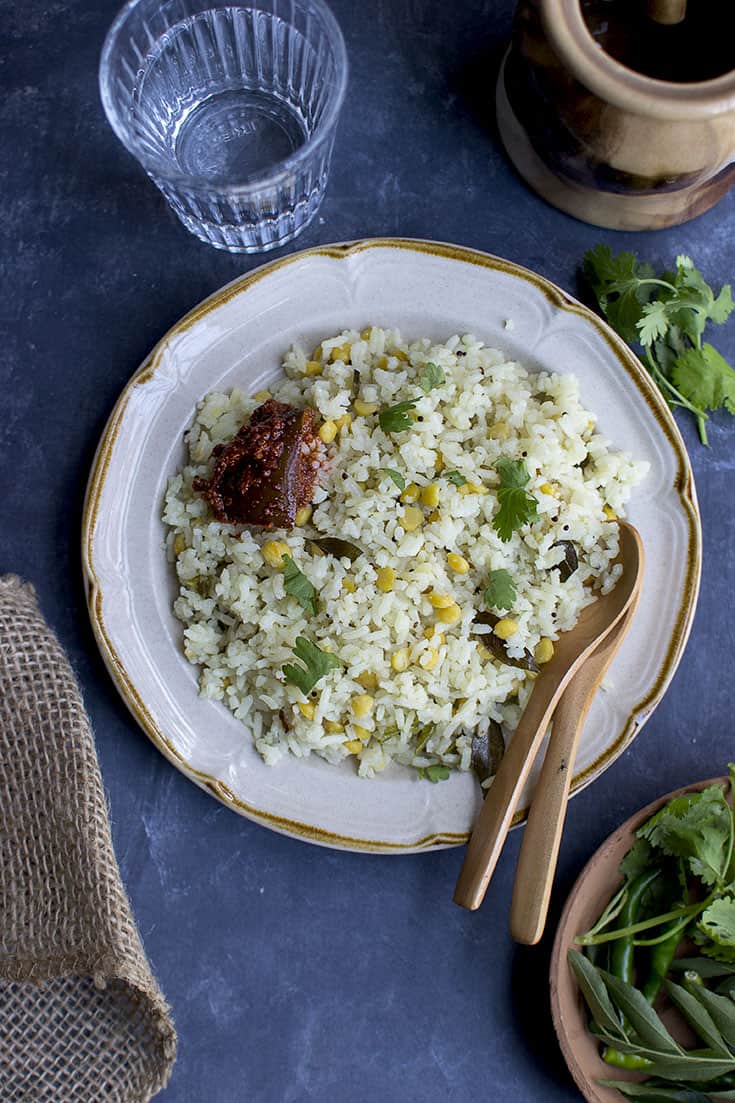 Pin




This is a guest post for a dear blogger buddy, Kalyani who blogs at Sizzling Tastebuds. She wanted a forgotten/ rare family recipe for the post. I've posted quite a few family recipes already, so when I saw this Poni Biyyam recipe I wanted to share it on Kalyani's blog.




Poni biyyam is Telangana version of khichdi. This recipe uses Chana dal instead of moong dal and is flavored with onions, ginger and green chilies. It can be made as hot as you want – just up those chilies. I think veggies like carrot, green beans, peas will add color and make this is a lovely one pot meal.




Serve with a generous dollop of ghee for a lovely flavor. I served it with some homemade avakaya and yogurt.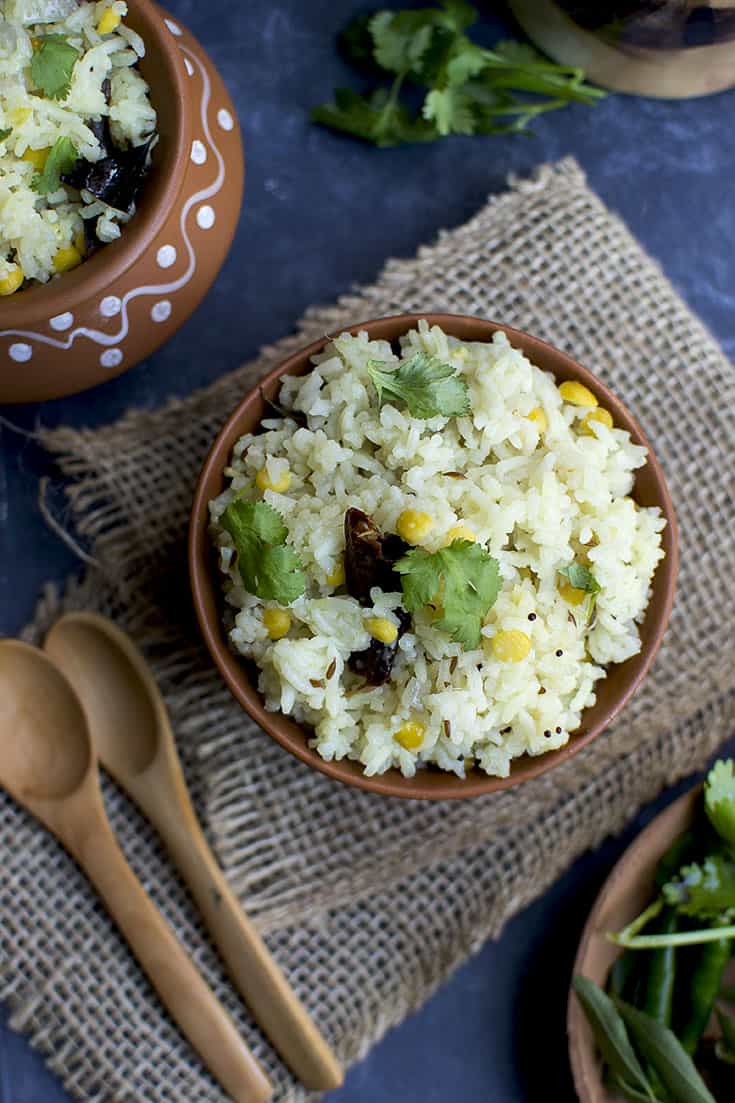 Pin
Recipe:
Ingredients:
Chana dal – ¼ cup
Oil (use a combination of oil and ghee) – 2tbsp
Cumin seeds – 1tsp
Mustard seeds – 1tsp
Dry Red Chilies, broken – 1~2
Curry leaves – 6~8
Ginger piece, grated – 1"
Onion, thinly sliced – 1, small
Green Chilies – 2~3
Rice (I use Sona masoori rice) – 1cup
Turmeric – ¼ tsp
To taste – Salt
Method:
Soak chana dal in water for at least 30 minutes to 1 hour.
Heat oil (and ghee) in a heavy bottom pan. Add cumin, mustard seeds and red chili; once the seeds start to splutter, add the curry leaves, ginger, onions and green chilies. Cook till the onions turn translucent, about 4~5 minutes.
Wash and rinse the rice. Add the drained rice and soaked dal to the pan along with turmeric. Mix well and cook for a few minutes.
Stir in 3 cups of boiling water and salt. Let the mixture come to a boil; lower the heat, cover and cook till both dal and rice are cooked through. Turn off the heat and let aside for 5~10 minutes before serving.
Serve with a generous dollop of ghee and Enjoy hot poni biyyam!!