Somethings never go out of fashion in food – like Poha Chiwda. I remember VB bakery back in Bangalore where there was this Chiwda made of Nylon Poha (the thinner variety) and also a unique almond biscuit (almost like a thin reed wrapped in butter paper and sealed like a chocolate was a family favourite. Dad used to get this, especially during winters and I remember my sis "N" munching these after school or while studying late into the night (she was always the studious one – not me ;))..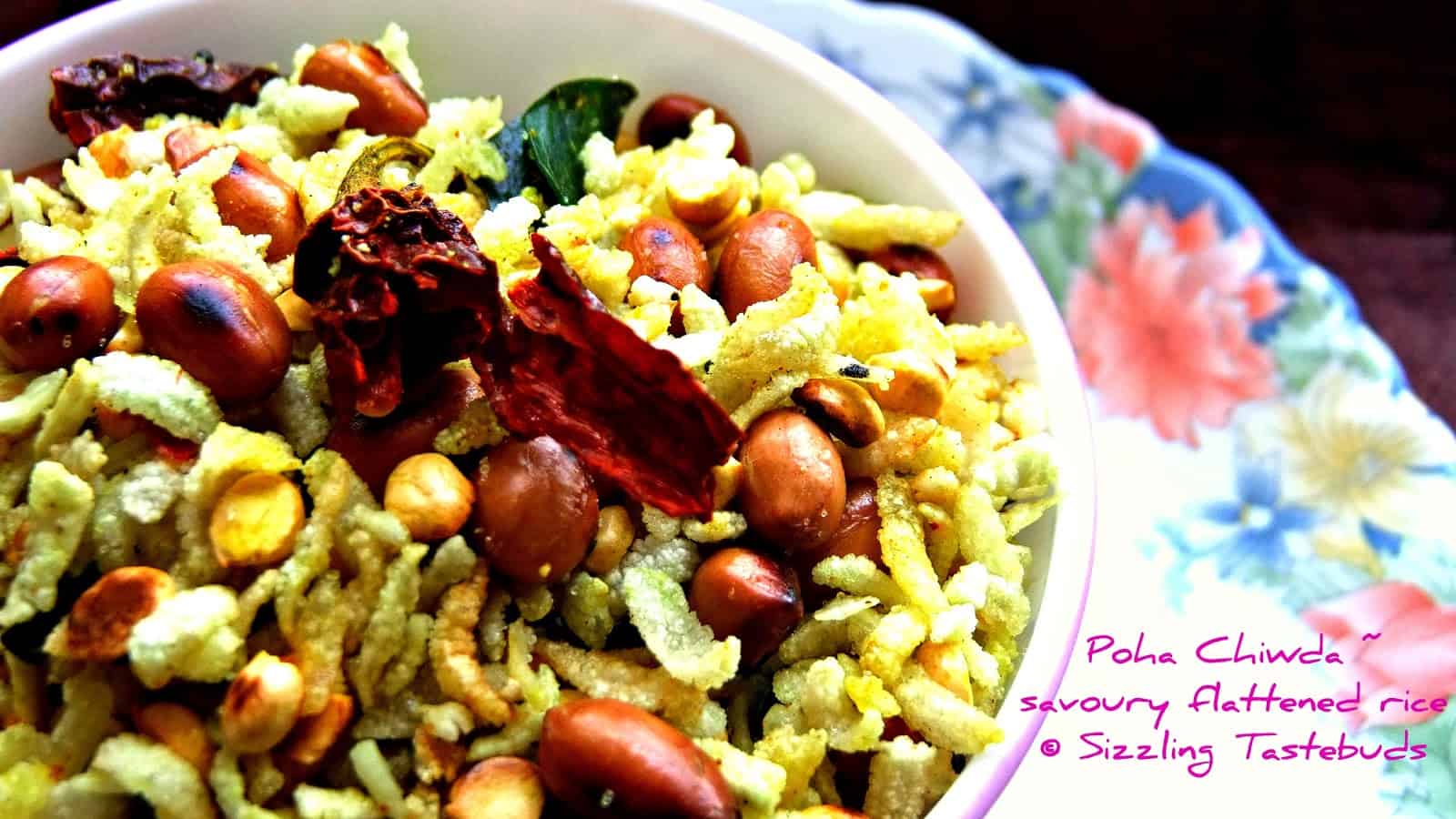 Pin

 Making this Poha Chiwda this week brought back that nostalgia. The crunch of the chiwda once it breaks in your mouth along with the roasted peanuts and having this with a cup of hot green tea- super bliss ! I would have preferred to use the patla poha (thin poha), but as I didnt have it, I used the normal Poha. And yes, I did deep fry it in batches (should have roasted them, but I was willing to let go of my senses a teeny weeny bit, and I didnt regret it at all !!) and the result was super good ! 

Sending this to : Radhika's Winter Carnival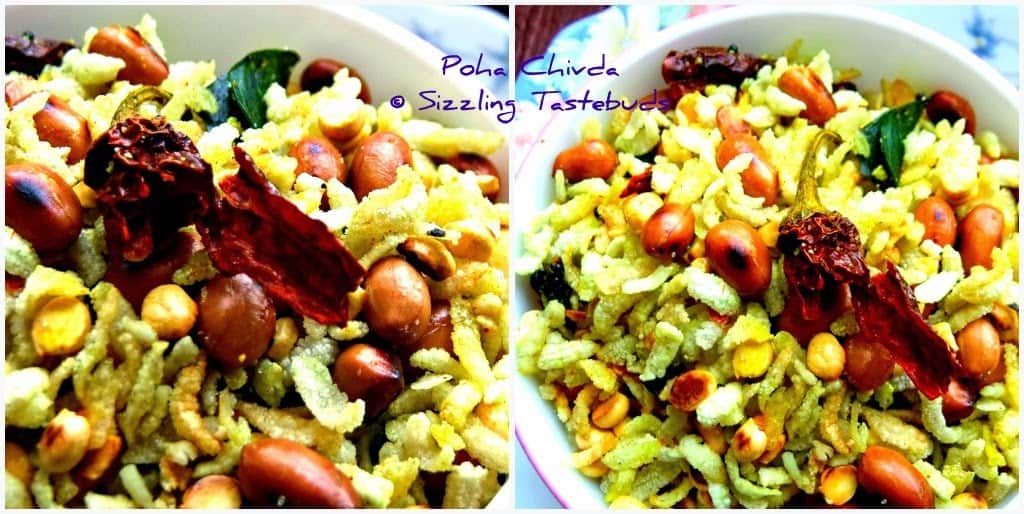 Pin

Prep time : 10 mins. Cooking / frying time : 15 mins. Makes : Approx 200 gms of Chiwda

Ingredients:
Poha (can use either flat or thick variety) – 1 cups
Oil – to fry
Salt – to taste
Dry roasted peanuts – 1/4 cup
Dalia / fried gram / pottu kadalai – a handful
Red chillies – Kashmiri variety – broken roughly – 4 or 5
Tempering : Mustard seeds, curry leaves, hing, turmeric.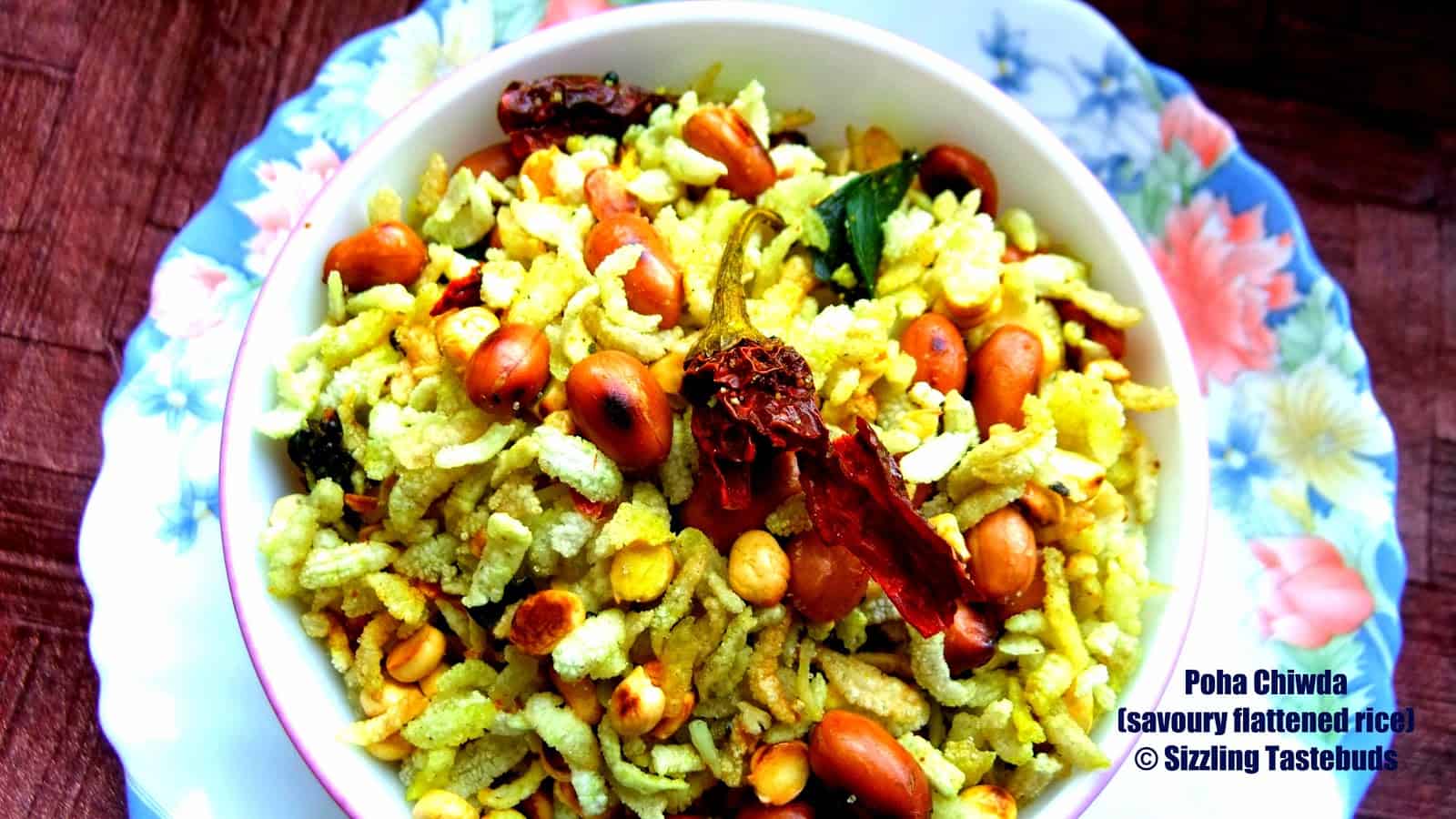 PinPin
Method:
1) In a deep bottomed pan, add 3 TBSP of oil. Prepare the tempering. Once the mustard splutters, add the curry leaves (they need to slightly shrivel and fry in the hot oil), chillies, asafoetida and a dash of turmeric. Remove to a plate and cool.
2) Now in the remaining oil, add fried gram and roasted peanuts and fry for a while till they slightly brown and get warm. Transfer to a plate.
3) In the same pan, add enough oil to deep fry the poha. Once its moderately hot, turn flame to medium and fry the poha in batches (2 -3 handfuls at a time) till all the poha becomes crisp to the touch ! Drain on paper napkins.
4) To assemble, take a large glass bowl. Mix the tempering and peanut-fried gram. Crush the chillies a bit. Add salt and lastly the fried poha. Give it a nice mix once or twice and store immediately in a glass / steel container. Munch at tea time or as it is…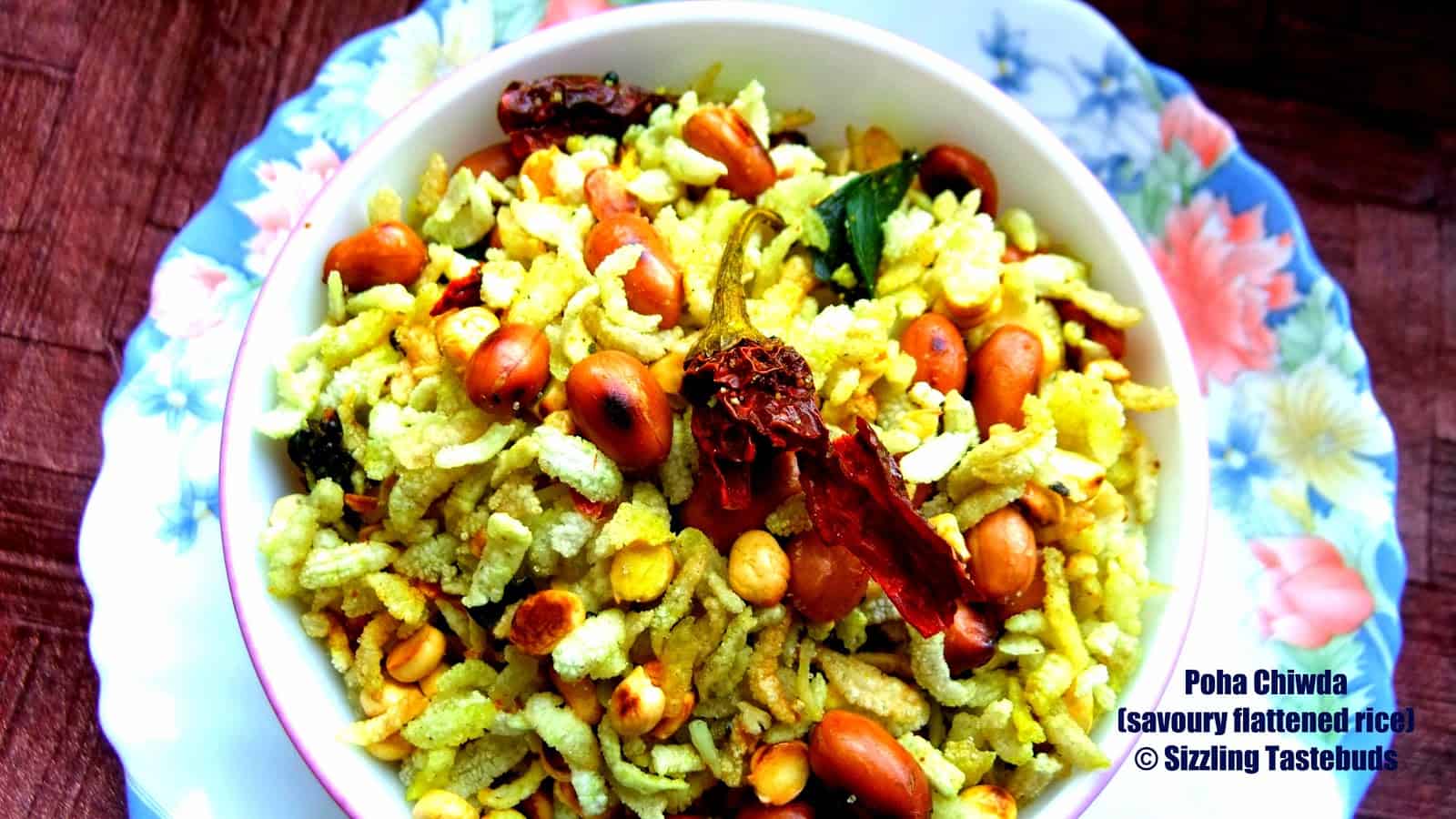 PinPin