Well, after a delicious PineappleCoco Cooler yesterday, today's dish is a quick to put together Raitha and
Salad… yes, its pretty much the same ingredients for both the raita and Salad, so feel free to make a
standalone salad or a raitha (yoghurt based dish) to go with the One Pot Meals
or Biryani / Pulaos… Sending this to Blogging Marathon Day 2of Cooking with
Pineapple (the chosen fruit of the week)…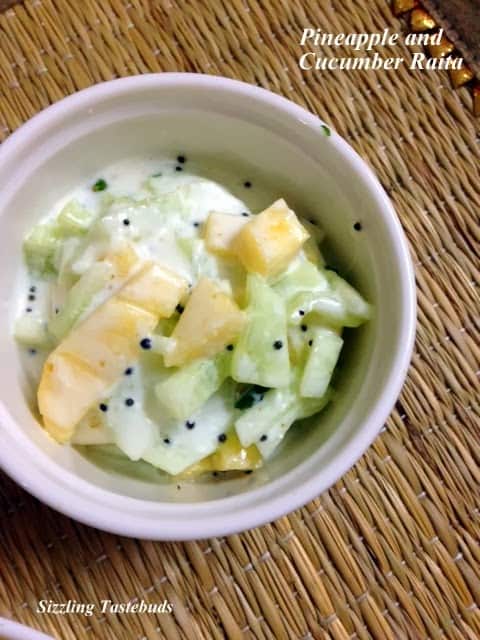 Pin
Prep time : 15 mins | Zero Cook |
Serves :2
Serving Suggestions : Pulao, Roti,
Paratha.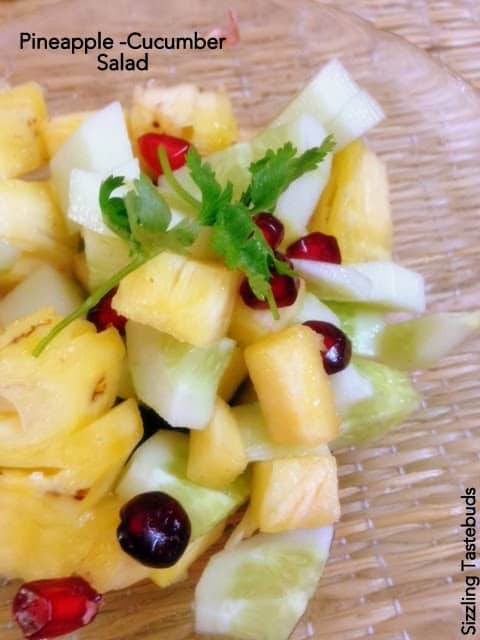 Pin
Ingredients:
Pineapple Chunks – 1 cup
Cucumber Cubes – ½ cup
Salt – to taste
Black salt – a pinch
Pomegranate pearls – a handful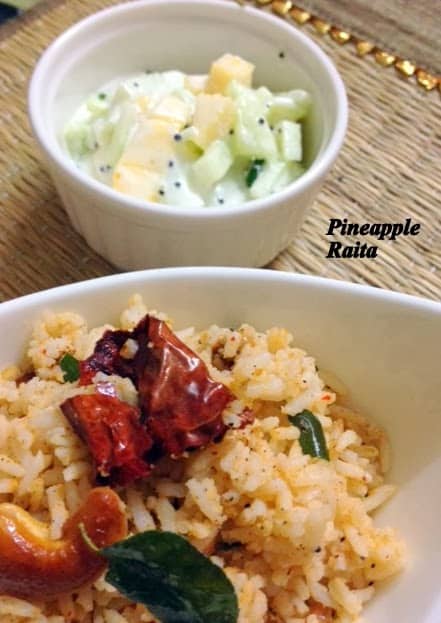 Pin
Additional – to make the Raita :
Whisked yoghurt – 1 cup
Sugar – a pinch
Tempering : Mustard seeds, oil
(1/2 tsp), Roasted cumin powder (1/2 tsp)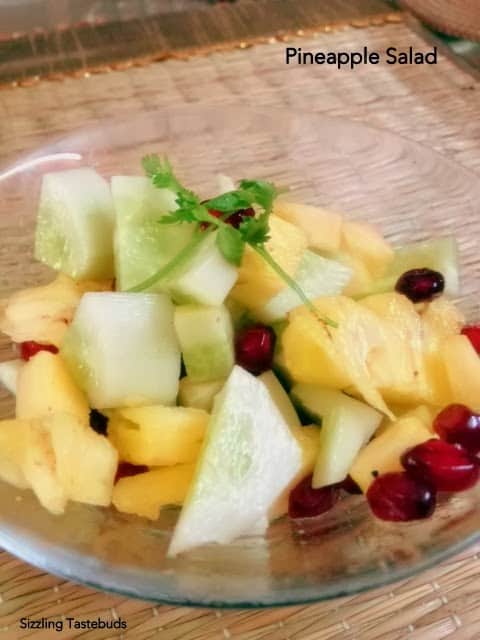 Pin
Method:
Peel and cube the cucumbers and
pineapple. Chill till serving.
To make the salad – add all
ingredients, toss well, chill and serve
To make the raita – retain all
ingredients of the salad except salt and black salt. Whisk yoghurt, add sugar
and mix well.
Just before serving add salt and
black salt.
Temper mustard seeds in ½ tsp oil.
Add to the raita along with roasted cumin powder. Chill and serve.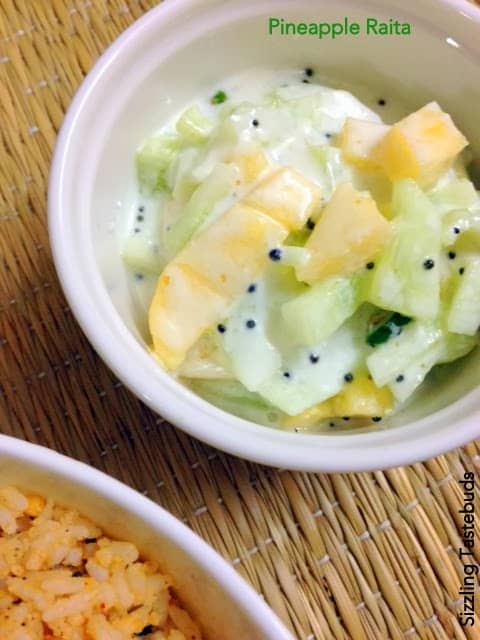 Pin