That my elder one liked Iced Tea is a recent discovery. I rarely make it. Being a drinker of neither coffee nor tea, it didn't figure in my to-do list. Apparently she was served this at her close friend's birthday party and liked it a lot. I however loved the Pistachio topped Rose Iced Tea that the husband makes for me ocassionally…
Post that, I had bought a packet of Iced Tea premix but didn't use it at all as it was hidden away in the pantry, and way past its expiry date (Is it just me or someone out there too who buys stuff enthusiastically and promptly forgets all about it ?)
Well, I wasn't gonna buy that huge pack of premix again, and smaller sachets were not to be available, I set about making this the classical way. The way that iced tea like it.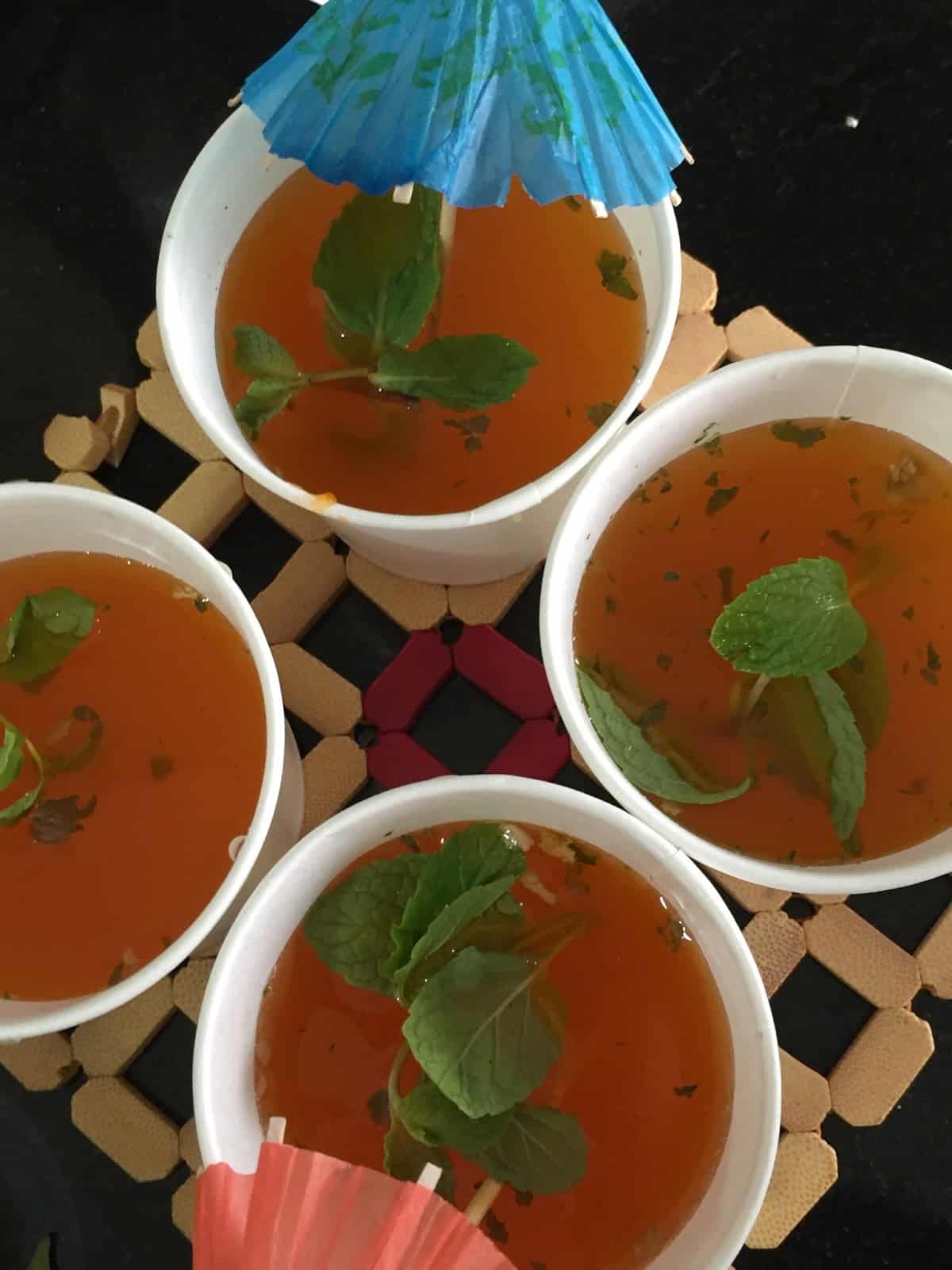 Pin
Both the kids drink spiced masala tea as part of their weekly tea time with their dad, so they were quite ecstatic to see a variation of Iced Tea at teatime 🙂 They relished it a lot and kept coming back for seconds.
With the summer almost upon us, I am sure to make this frequently, considering it takes under 15 mins to make it. Chilling it for an hour is the only boring part, as the kids said. But am sure they won't mind this once in a while in the scorching months ahead of us.
I made it with plain tea and topped with mint and Orange segments.
How do you and your family like your Iced Tea ? Do write in…
Cook time : 5 mins, chilling / resting time : 1 hour min
Serves : 2
Ingredients:
Black Assam Tea – 2 tsp (or more if serving to adults)
Water – 1 cup (240 ml)
Crushed Ice – to serve
Chilled water – 1 cup
Crushed Ginger – 1/2 tsp
Brown Sugar / crystalline Sugar – 4 tsp ( i used 2 tsp honey)
Any syrup (if using, skip the sugar) – 3 TBSP ( i used fresh Orange Fruit Juice)
Mint leaves – for garnish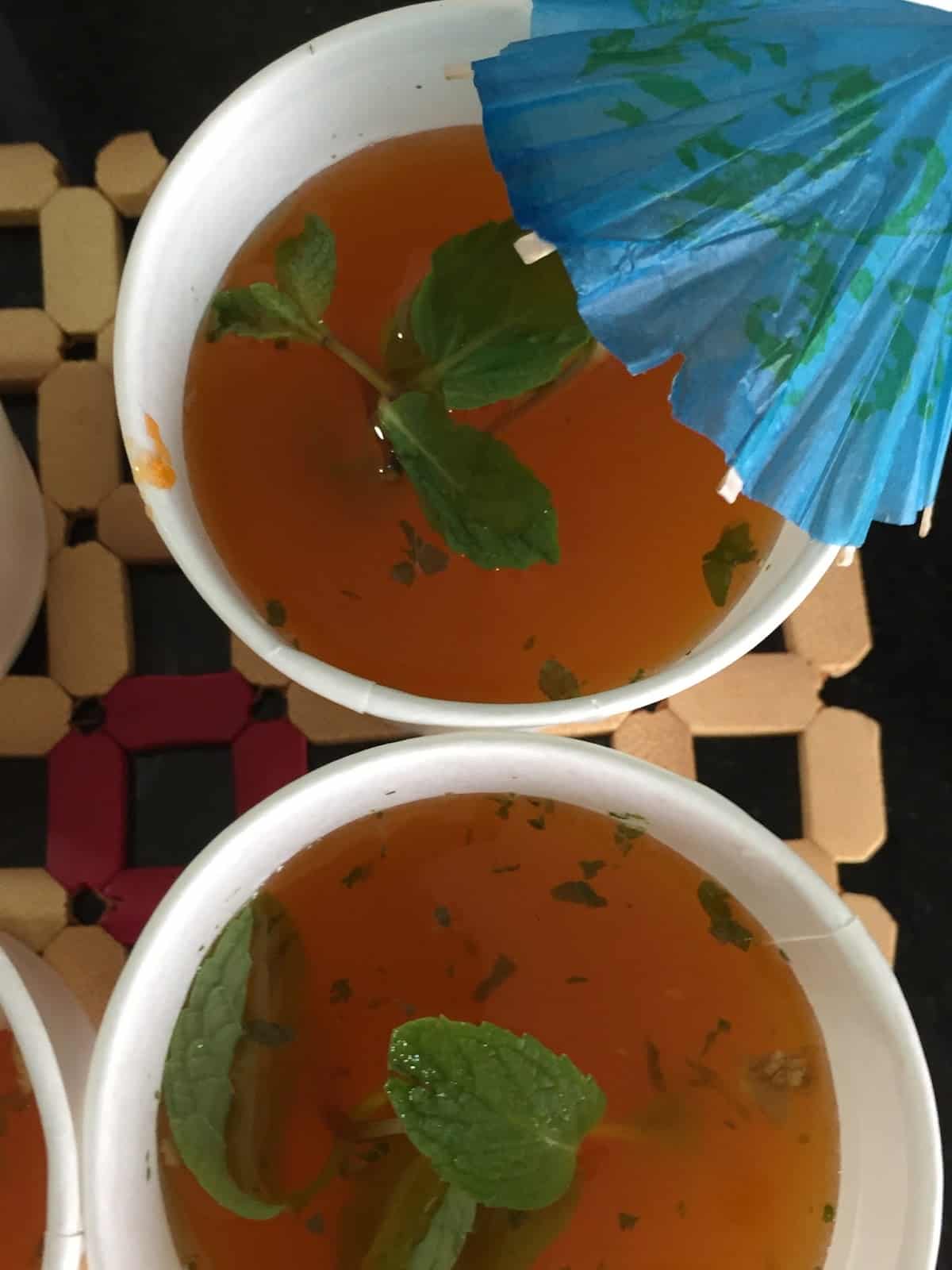 Pin
Method:
Bring the water to a rolling boil, add tea leaves and boil for 1 min more. Let it steep for 5-10 mins. Strain and chill this for 30 mins.
If using syrup, mix now else add sugar and mix well.
Add the chilled water and mix again.
Immediately serve in chilled glasses topped with crushed ice / ice cubes, crushed ginger, mint and any fruit (orange / lemon / kiwi) segments for a refreshing drink
Notes:
If using the premix, just mix the required quantity in chilled water and top with ice cubes and serve. Depending whether the premix contains sugar or not, you can adjust accordingly.
Sending this to PJ who's hosting Valli's Kids Delight this edition.