Officially, this was the first ever bread I baked with Bread Flour ; not that I didnt like wholewheat, but APF is more or less banned at home. 
So, I got lucky that the husband lugged back the bread flour back home after a long trip, I was like a kid who had discovered a huge bag of goodies. Chocolates and most other stuff he brought back never interested me. So i was eagerly waiting to use this up.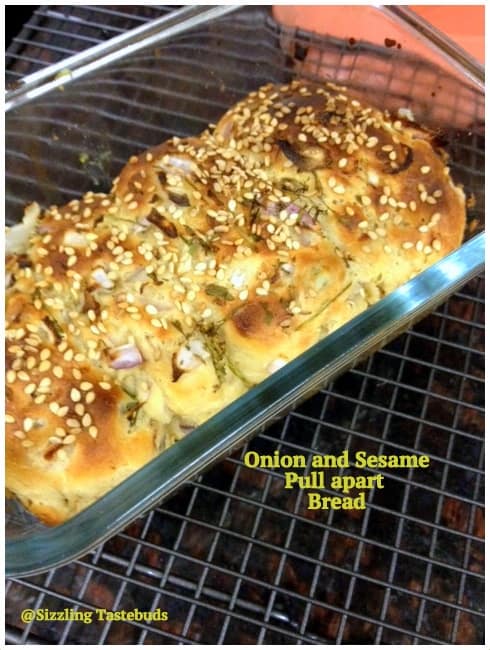 PinPin

Umm… that means this recipe came about a year and a half ago (or longer), and although I have baked it several times since then, the pics have eluded me. This bread itself was magical right from the way the yeast and bread flour came together, and I could visualise myself ticking off many more bookmarks which called for Bread Flour, and I love working with this magical ingredient although I hoard it like gold 🙂 

Has it ever happened to you ? Anything that you crave for and it suddenly falls into your lap ! Or am i completely bonkers to talk about bread flour !! Nah 🙂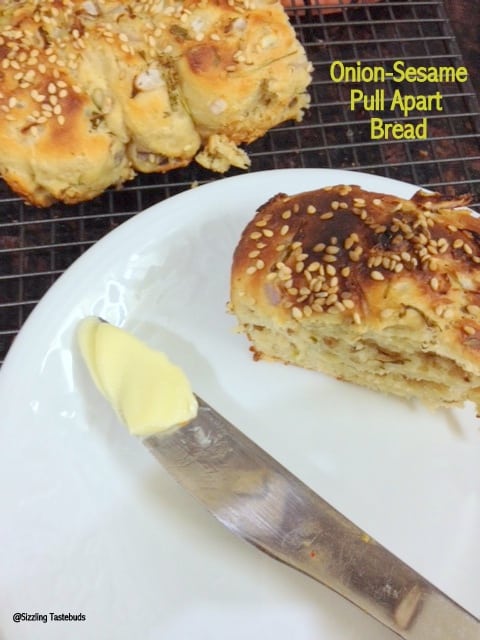 Pin

Well, bookmarked and adapted slightly from Vardhini's blog, this bread anished even before I could get decent pics. But I was determined to bring it out of the drafts to send this over to Bakeathon 2015. 

Prep time : 20 mins, Standing time : 2 hours+ ; 

Bake time: 30-35 mins depending on your oven

Source – Vardhini's recipe

Day 2 of Bakeathon 2015 – Theme : Yeasted Breads

Ingredients:
Bread flour – 2 cups
Salt – to taste
Olive oil – 4 TBSP + 2 tsp
Onion – 1 large or 2 medium
Seasoning – 1 TBSP (I used Italian seasoning) 
Chilly flakes – 1 tsp
Milk – 1 cup (warm)
Sesame seeds – 2 tsp (roasted)
To proof the dough:
Instant Yeast –  2 tsp
Sugar – 1.5 TBSP
Warm water – 1 cup (approx)
Butter – for brushing (replace with oil for vegan version)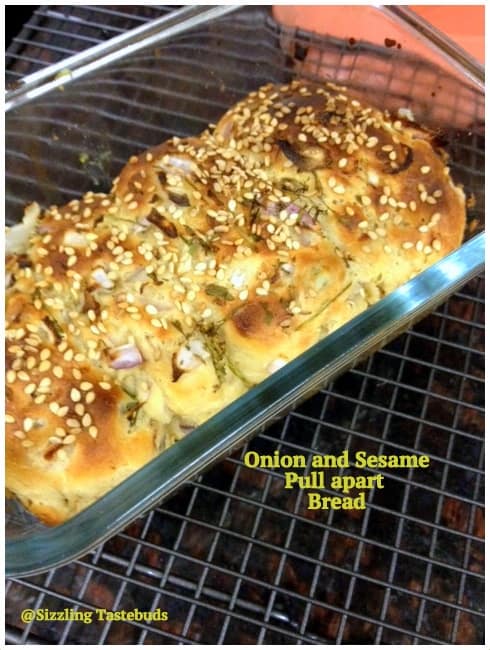 PinPin
Method:
In a stand mixer or a large bowl, add water, sugar and yeast. Mix well. Let the yeast proof.
Once its done, add in the flour little by little, salt, 4 tbsp of oil , milk and knead to a smooth dough.
Dough will be sticky but try resisting adding any additional flour. Knead well to a smooth dough (about 12-14 mins by hand and about 8-9 mins in a stand mixer)
Cover and let it rise in a slightly oiled bowl till doubled. 
Meanwhile, lightly saute the finely chopped onions (about 2/3 cup) with a pinch of salt till it sweats. Cool and add seasoning. Mix well. Add the remaining olive oil and mix well.
Punch down the risen dough and knead lightly for 2 mins. On a floured surface, roll into a rectangle 12 * 18 inches like a focaccia (slightly thinner though). brush the onions and seasoning on top of the rolled out rectangle
With a pizza cutter, make even squares making horizontal and vertical cuts like a window. (the first time I made this,  I didnt make thinner cuts but rather cut my dough into 4 equal portions and stacked them up together)
Grease a 8 * 4  baking pan. 
Stack up these pieces horizontally along the length of the pan. Cover with clingfilm and let it rise again a bit for 45 mins. Towards the end of the 2nd rise , preheat oven to 180 C / 375F.
Sprinkle toasted sesame seeds just before you place in the oven.
Bake for 30-35 mins (tent the baking pan if you feel they are browning too soon)
Once baked, carefully unmould and let it cool on a cooling rack.
Brush melted butter on the top to keep it soft. 
Use once warm as is or with a piping hot bowl of soup.
This is part of the
Bake-a-thon 2015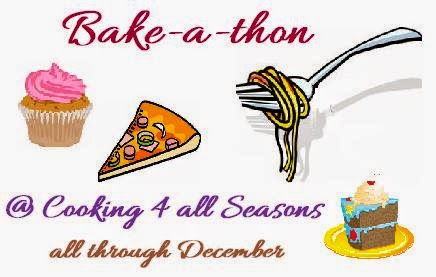 Pin