One of the key requirements for diabetics is increasing fibre along with reducing fat and sugar intake. Sometimes, the fibre comes from Oats which many people may not prefer in its natural state. Kids too dont like Oats porridge (atleast my kids dont), so I make these Oats Ladoo for both diabetics and kids and its a winner.
Trust you enjoyed the diabetic desserts this week with  2 -min Chocochip Mug Cake & Low Gajar Halwa with Jaggery.
These Ladoos can be made even for festivals or potlucks when you anticipate some diabetics might be visiting so that they can enjoy these guilt free… Remember, moderation is the key :))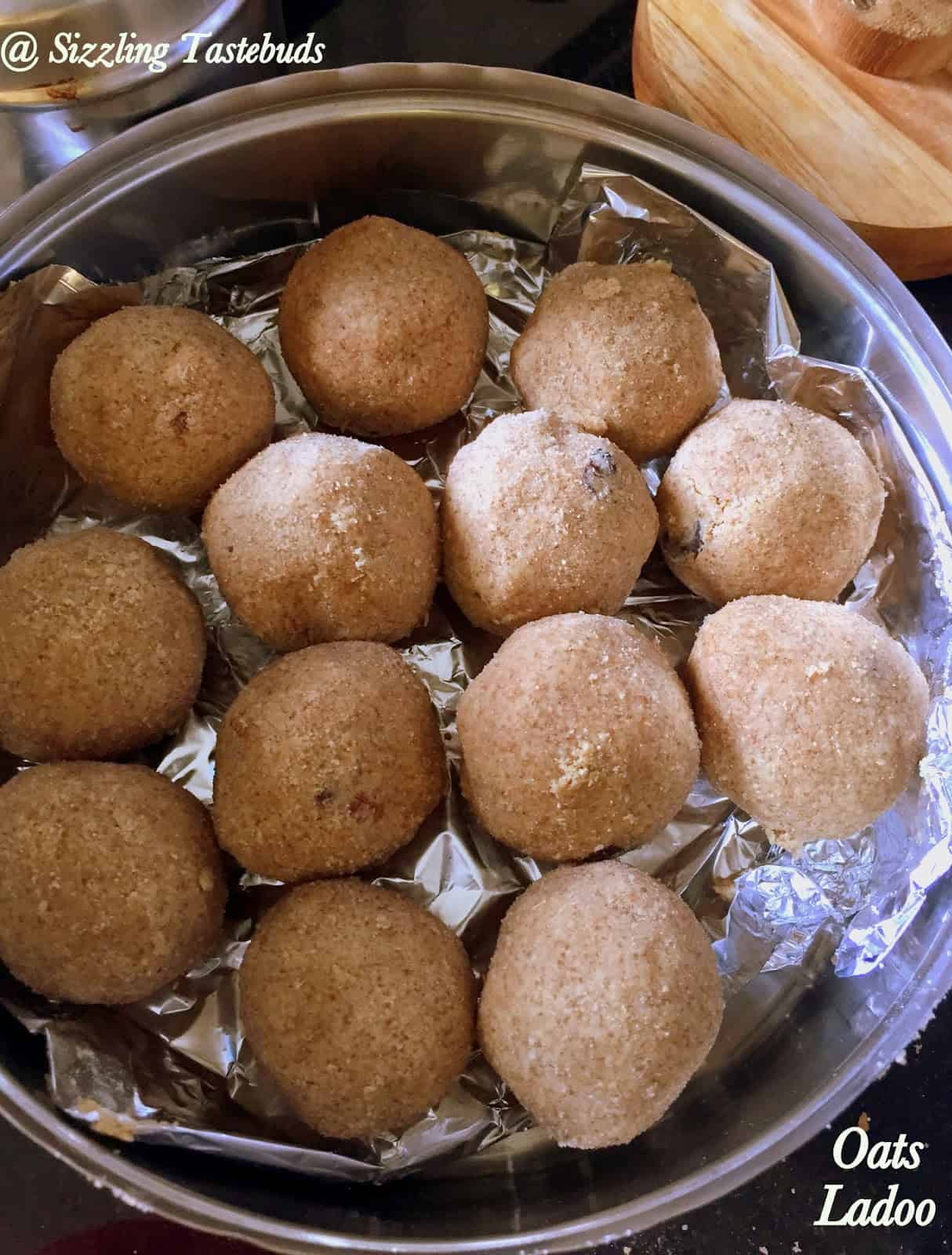 Pin

Oats Ladoo – Diabetic Sweets – Indian Sweets 



Prep time : 15 mins | Cook time : 15 mins | Makes : 8-10 medium sized ladoos
Oats (I used quick cooking, but you can also use Whole Oats) – 1 cup
Atta / Wholewheat flour / smooth Chapati flour – 2/3 cup
Jaggery (grated fine / powdered) – 2/3 cup**
Ghee – 1/3 cup
Cardamom – 2 nos
Nuts (almonds / raisins) – 1 tsp (opt.)
** this jaggery was for mildly sweet Ladoos, you may increase qty to 1 cup if preferred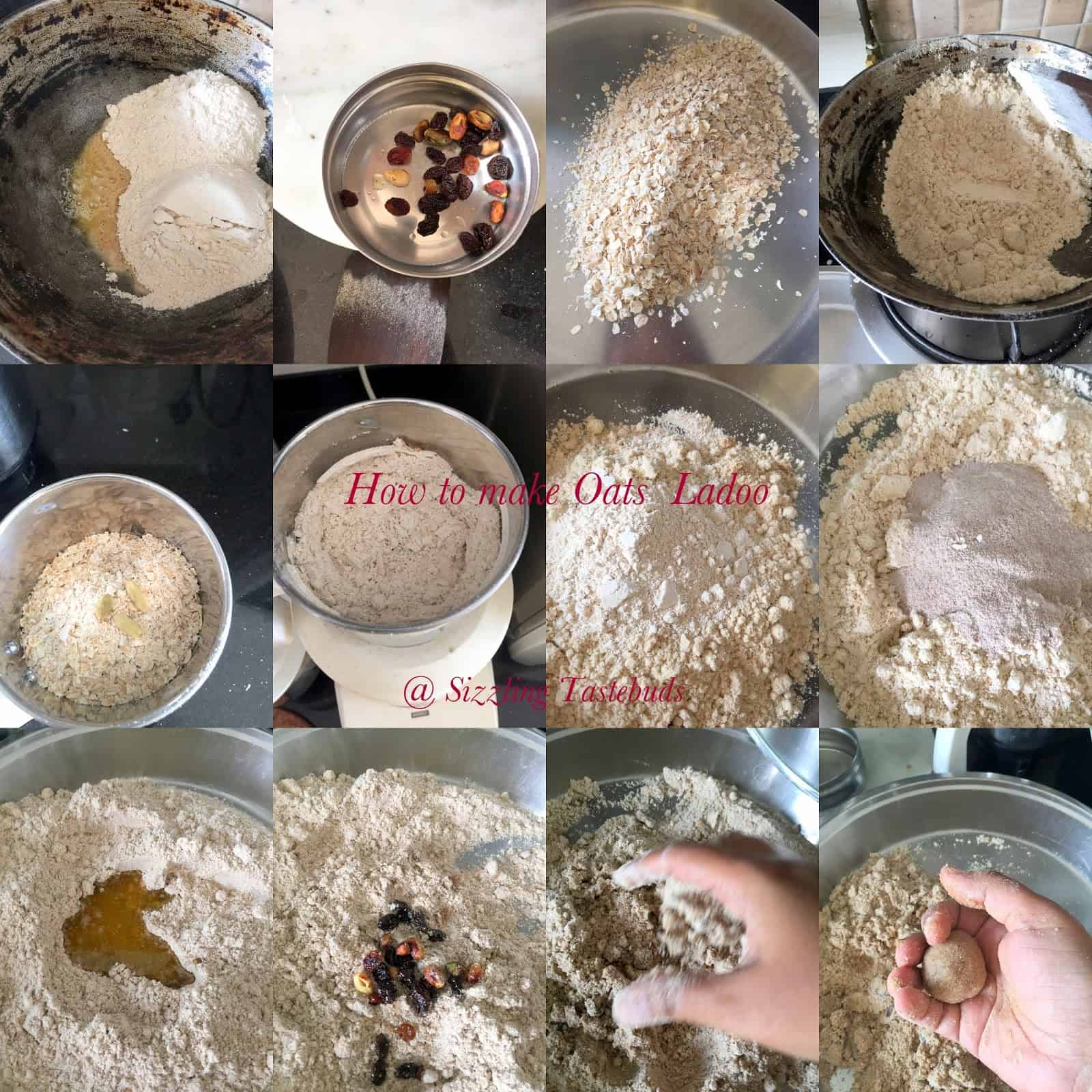 Pin

Method: 
Dry roast Oats on very low flame for 3 mins till warm and turns slightly crispy.
Roast the atta in 1 tsp ghee for 2 mins till slightly warm. 
Cool the Oats along with cardamom, powder it fine. Dont sieve it for it will lose its fibre content. 
In a bowl, add the atta, powdered oats and grated jaggery – mix them well with bare hands and let them sit for 5-7 mins. This will release some moisture from the jaggery and you will need less ghee to bind the ladoos – So this is an important step. Use only paagu vellam or dark coloured jaggery rather than dry yellow jaggery in this recipe. 
Meanwhile if using nuts, fry them in 1/2 tsp ghee and add to the above mixture.
Melt ghee thoroughly and add to the oats-atta mixture. 
Mix and quickly take small-medium portions to make ladoos of required size. Its ok if the ladoos aren't smooth on the surface (If you wait for the ghee to cool down, then the atta-oats mixture needs more ghee). 
If you feel the mixture is too dry, add a tsp or two of warm milk to bind (but this reduces the shelf life drastically and you need to refrigerate the laddoos)
Once made, store in an airtight container (I didn't use any milk so it stayed on the countertop for 3-4 days in an airtight container).
Check out the Blogging Marathon page for the other Blogging Marathoners doing BM#66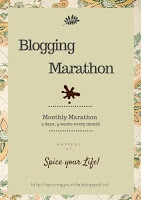 Pin