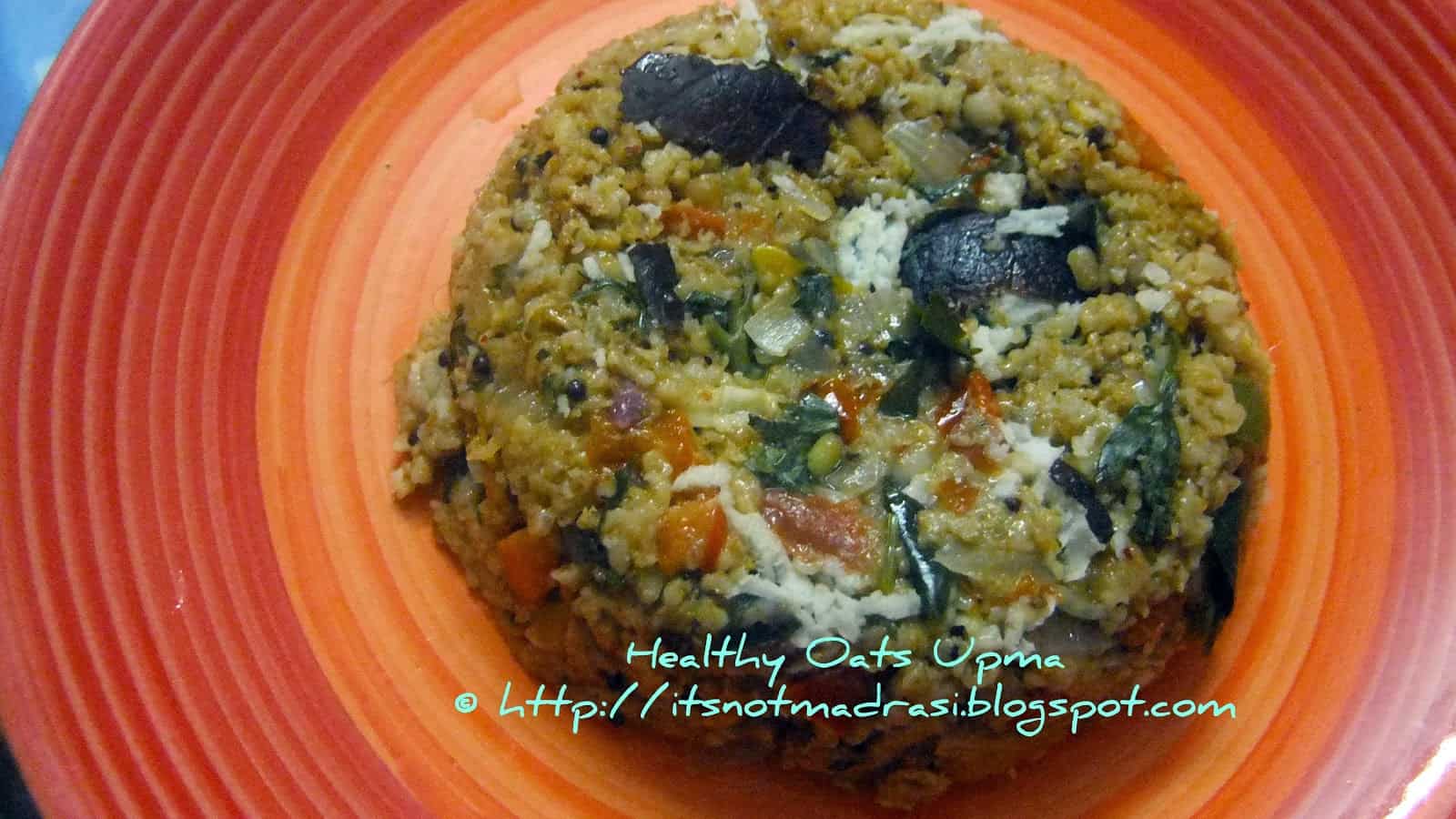 Pin
Ok, now that the 'health meter' is ringing loudly at home , am looking for ways to use up the Oats lying for soooo long in my pantry and made Oats Kharabhath. Kharabhath is 'kannada food' slang for savoury Upma with Sambhar Powder. If you prefer, you may make this sans this spice powder too, and you would get the normal upma taste.
This was lying in my draft to be posted for the last Blogging Marathon, but somehow never got to do it.. Better late than never, I guess. I have adaptedPJ's recipe as I was paired with her for the previous marathon. For those who like Upma and also Oats, this is a great option, and a healthy one at that, for breakfast or even for dinner as an One Pot Meal. But for people in the 'no like' category for either ingredient, this is something that will be an acquired taste.
Prep time : 10 mins. Cooking time: 20 mins. Serves : 2
Ingredients:
Oats (quick rolled) – 2 cups (I used Quaker brand)
Chopped veggies (french beans / carrots/ cabbage/peas) – 1 cup
Onions- 1 chopped (opt)
Sambhar powder – 2 tsp ( I used Vangibhath powder)
Salt – to taste
Turmeric – 1/2 tsp
Hing / Asafoetida – a pinch
Oil – 1 TBSP
Mustard seeds, Urad dal – 1 tsp each
Curry leaves, coriander – few stalks
Green chillies – 1 or 2 (opt)
Lemon juice – 1 TBSP
Method:
1) Dry roast Oats in a pan. Powder them into a coarse powder if preferred (I used them whole)
2) In a non stick pan, add oil. Splutter mustard, urad dal, hing, curry leaves, turmeric and green chillies.
3) Then add onions and fry well. Once translucent, add salt and the chopped veggies. If the veggies are not previously blanched, add 1 cup of water. Cover and cook for 5 – 8 mins till done.
4) Now add the sambhar powder and the Oats. Cover and cook. Check if you need more water (may be 1/4 cup at this stage). Cook till Oats and veggies are done. Garnish with coriander. Take off the stove and add lemon juice and serve hot with chutney/ chilled curd or just as it is.
Sending this to Vardhini's event –fast food, not fat food ! originally started byPriya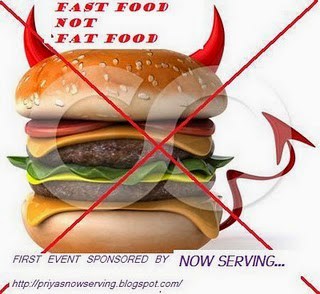 Pin