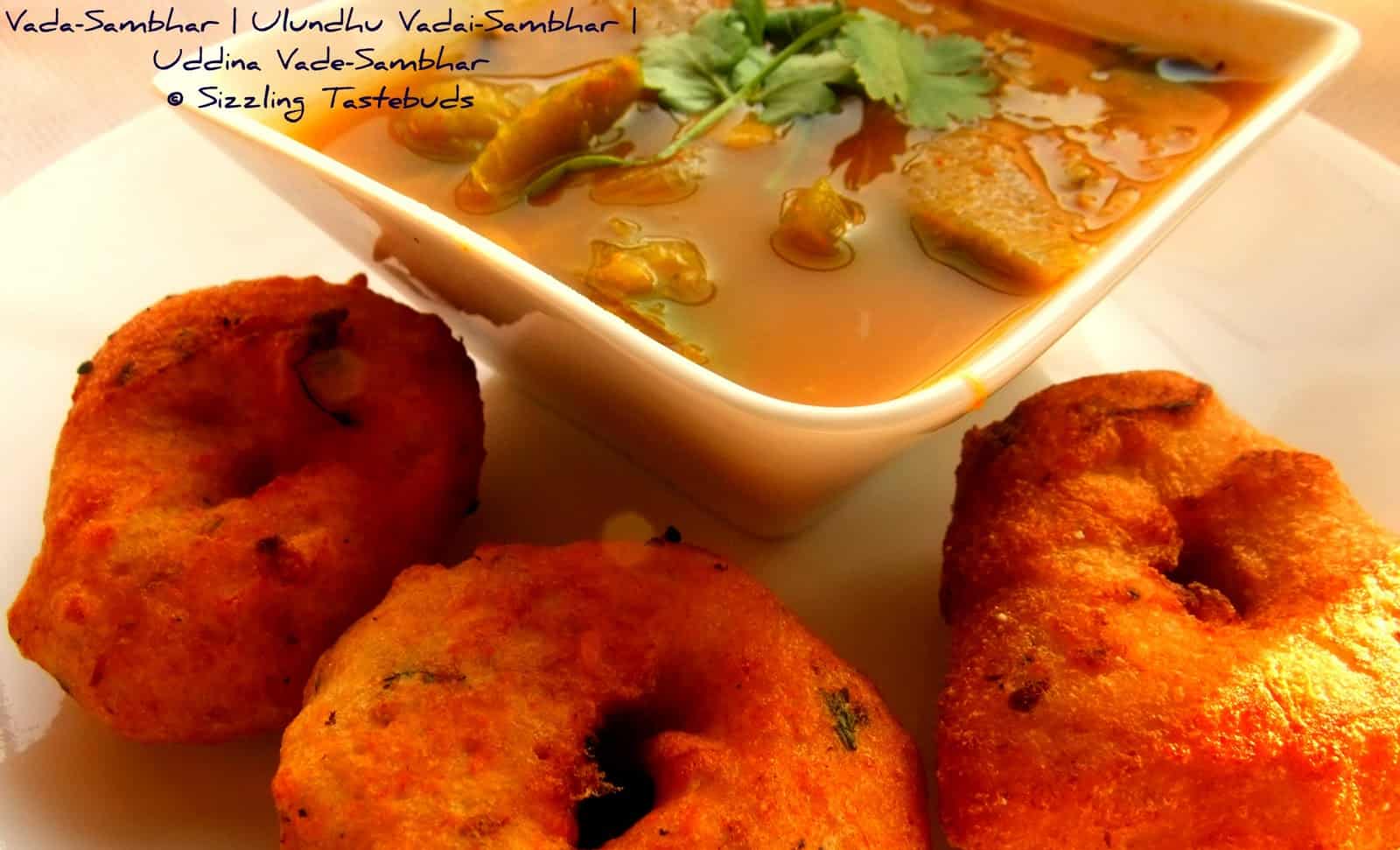 PinPin

Circa 1976 : My parents had taken me (a young toddler – no no, I am not gonna reveal my age here:-)) to Talakaveri in Coorg (Karnataka,India) : A holy place where the river Kaveri is said to have its origin. After finishing the pooja in the early hours of the morning, my parents are said to have taken me to a nearby restaurant for breakfast. While me being the fussy types, I supposedly (remember this is an anecdote that was repeatedly regaled over many years) rejected whatever was offered to me by dad – idli / upma / dosa etc. Finally the waiter at the hotel is to have got me a plate of piping hot vadas with sambhar, and lo behold ! Yours truly polished off the Urad Dal Vada in no time, much to my parent's amusement. 

Since then (and all the while I was at Bangalore), there was no asking me if I wanted to eat Vada-Sambhar at any Darshini (self service restaurant) we frequented. So when my daughter did the same last week, and asked if I could make the 'hotel-type' Vada Sambhar at home, I was delighted that the right genes were in place, and couldnt wait to make it for our Sunday breakfast, and made it again on Monday for her school Lunchbox ! I shall post a detailed recipe for homemade 'hotel-type' sambhar soon, but this is the recipe for piping hot Vadas (Uddina Vade aka Ulutham Vadas). This goes to Blogging Marathon & Cooking Challenge – Tamilnadu by Vidhya along with Radhika's Winter Carnival. Also to Kiran who is hosting this month's edition of MLLA and to Vardhini'sSinful Delights

     These Vadas can be made ahead for the Thayirvadai as well. They are scrumptiously tempting, and dont be surprised if you find a couple of fried vadas missing from the lot you made, even before they end up on the dining table:-)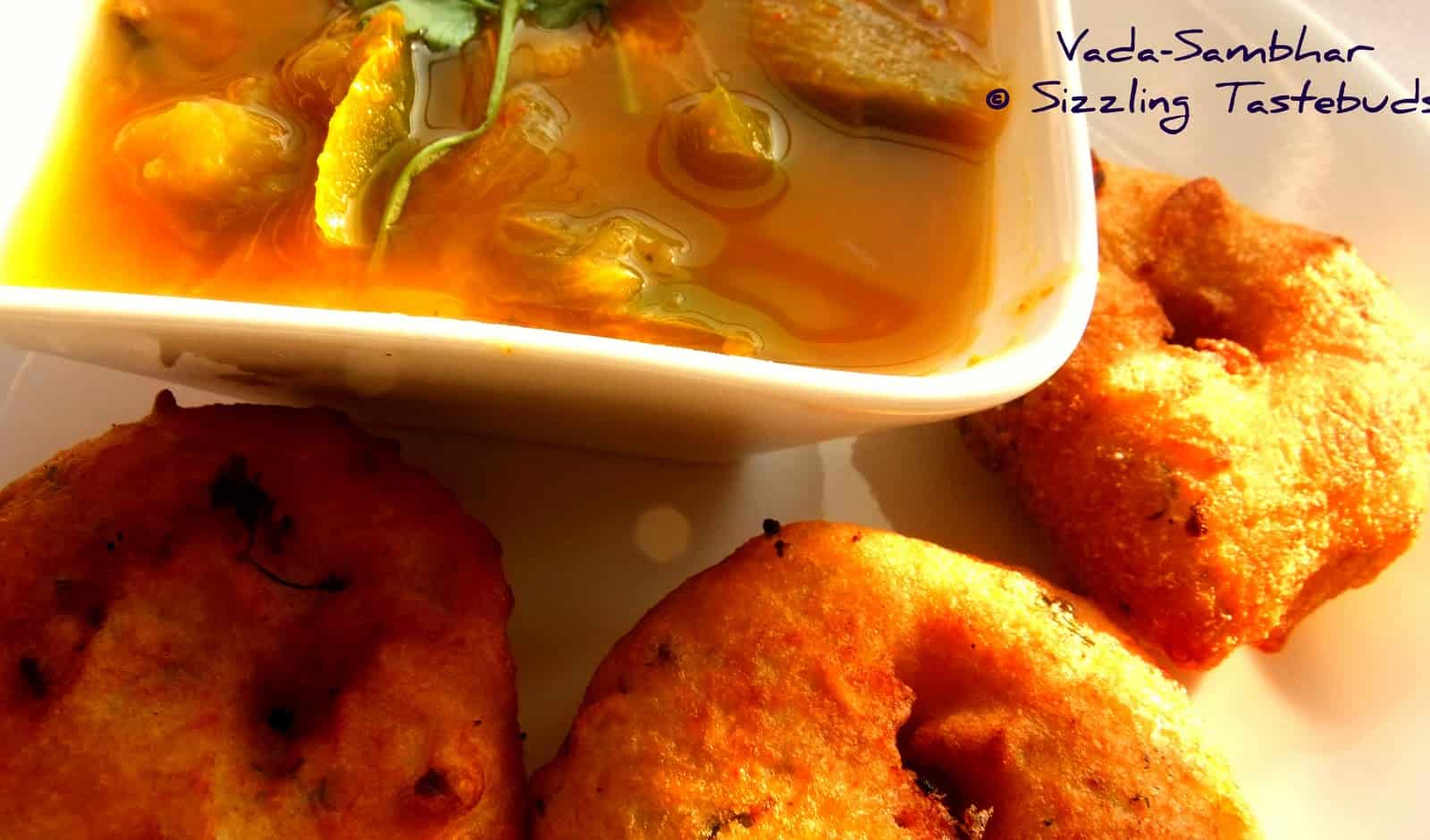 Pin
Prep time : 1 hour (soaking) + 15 mins grinding time. Frying time : 10 mins. 
Makes: Approx 10-12 Vadas
Ingredients:
Urad Dal / split black gram – 1 cup
Raw Rice – 1 TBSP
Salt – to taste
Oil – to deep fry – approx 2 cups
Addons to batter:
Chopped coconuts, curry leaves, pepper corns (1 tsp), grated ginger, green Chillies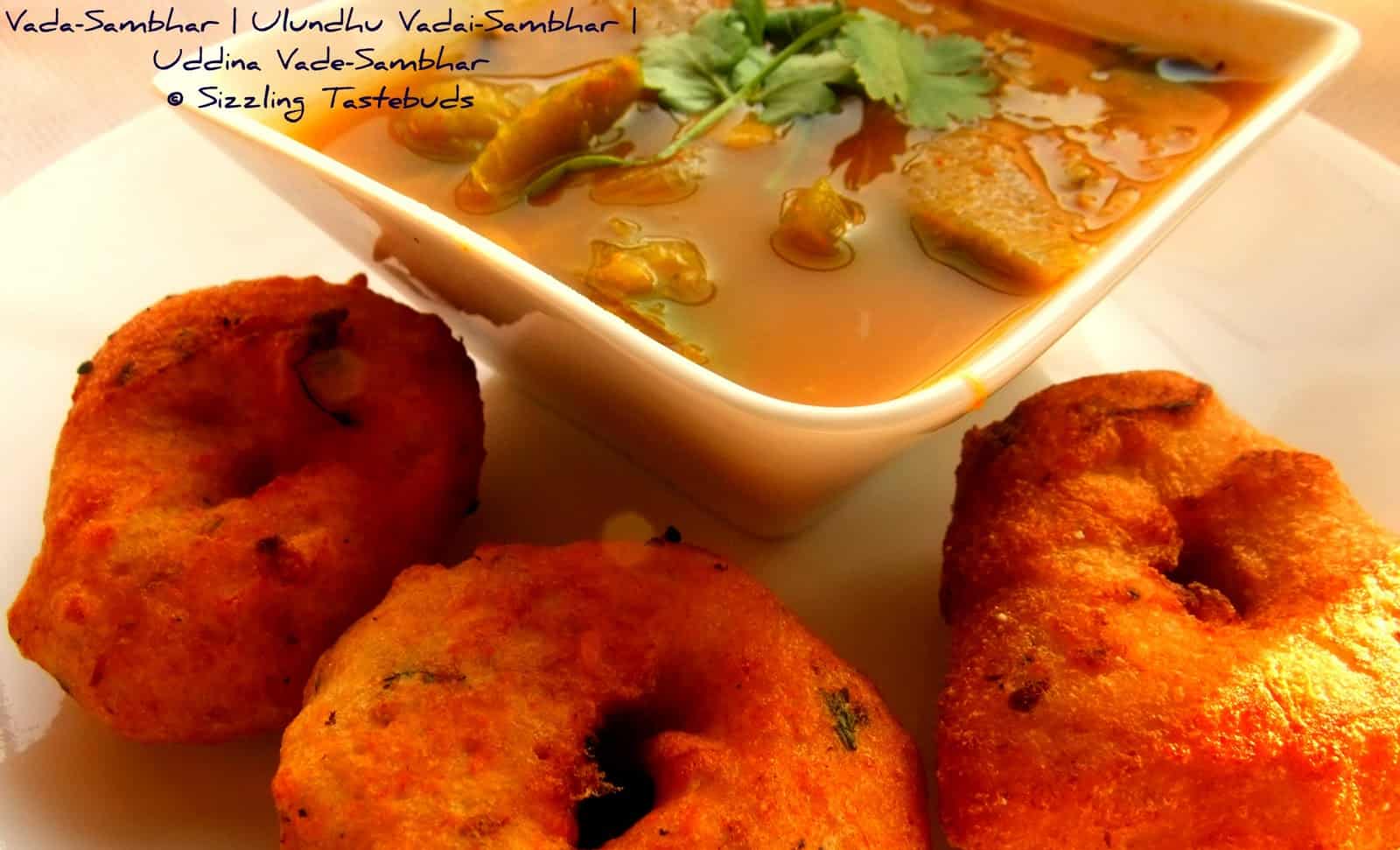 PinPin
Method:
1) Soak Urad dal with the rice in minimal water for 1 hour max.
2) Drain the water and retain.
3) In a mixie / Idli ginder, grind the Urad dal / rice mix to a smooth batter (approx 15 mins). Use minimal water (from the soaking)
4) Transfer the batter to a bowl. Add the ingredients from the 'addons' list. Mix well. Add salt to taste.
5) Heat the oil to smoking point. Then lower to medium-high. 
6) With slightly wet fingers, take a portion of the ground dal, and flatten it on an oiled surface (use plastic covers / ziploc). Make an indentation in the middle and slowly slide to the hot oil.
7) Repeat with the remaining dough, and fry in batches of 3 -4 at a time. When golden brown, transfer to a bowl lined with paper towels.
Serve hot with Chutney and Sambhar. I served with Apple Chutney and Sambhar and we all loved it a lot:-)