The second in the stuffed series after yesterday's Vegan + GF Stuffed Peppers in tomato gravy are these cute Stuffed GF pancakes made with Ragi flour. Ragi / Nachini / Finger millet is an acquired taste and kids generally don't take to Ragi either unless habituated from childhood or camouflaged creatively.  So, while the Ragi Chocolate Cake and the Jaggery Ragi Muffins remain the family's favourite (& a perfect sweet way to sneak in finger millet – a great food for diabetics too), today's idea came after I made the Instant GF chocochip pancakes, which was very well received. 
The kids loved the idea of mini stuffed Ragi crepes for a Sunday breakfast and the little one in particular didn't ask me too many questions on why the "dosa" was "darker" in colour and not a golden hue. 
This can be a great evening snack too where the fillings are endless and you can go wild from stir fried paneer to veggie mix to grated cheese to curried chickpeas to Mexican in these crepes. Keep the fillings as fancy as you please and the outer "healthy" covering is a piece of cake (not literally though!)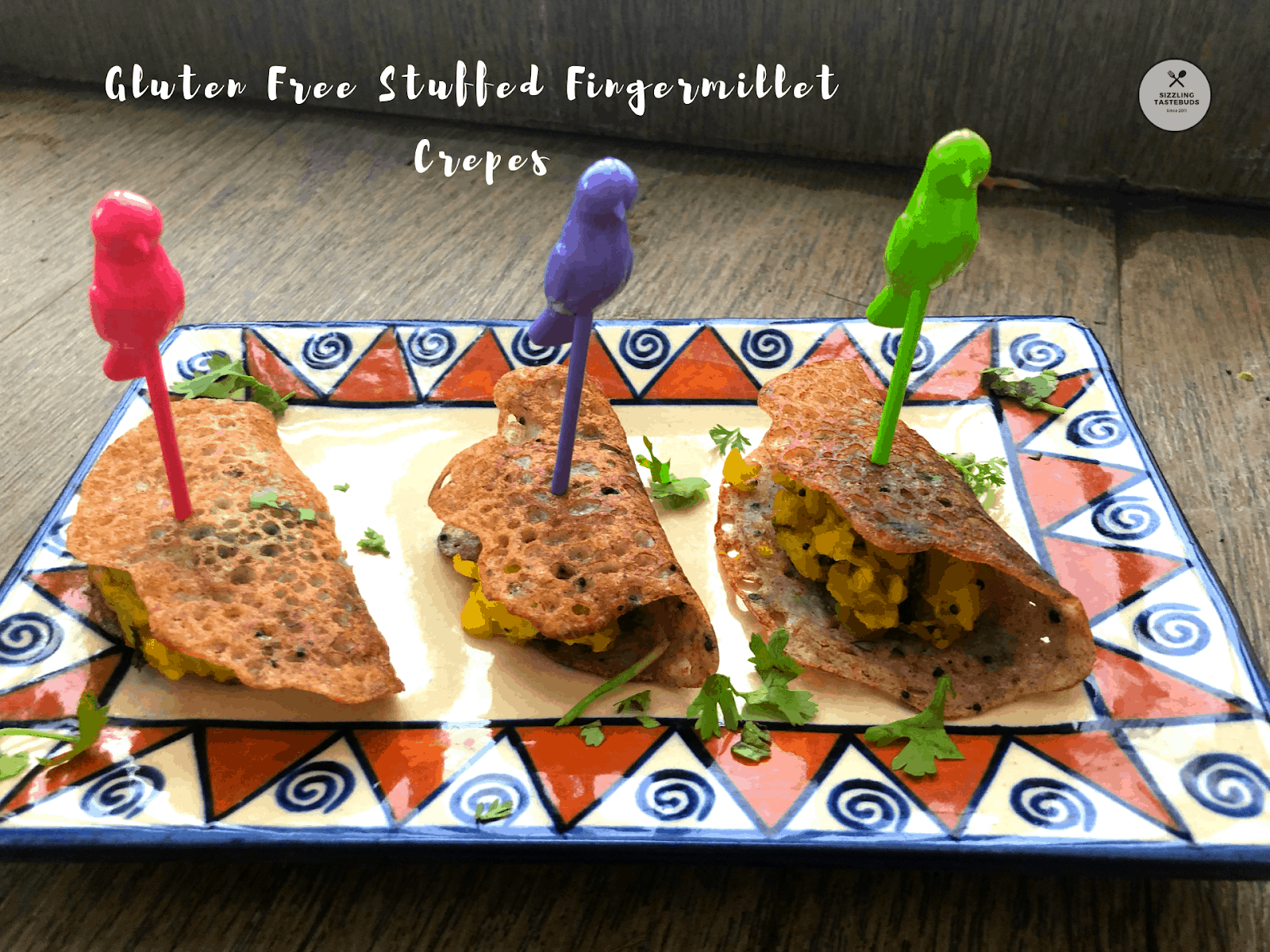 Pin

To make the GF Stuffed Crepes (makes 6 servings) 

Crepes batter: 

Ragi / finger millet flour – 1 cup

Rice flour – 1/2 cup

Sour Yoghurt -1/4 cup (skip for vegan or sub with any plant based curd)

Rice rava (cream of rice) -2 heaped tablespoon

Salt to taste 

Oil – to shallow fry the crepes

Chopped coriander – 1 tsp

Crushed ginger – 1/2 tsp (opt.)

Crushed pepper – 1/4 tsp

Water – as required 

Soda – 1/8 tsp

PIN FOR LATER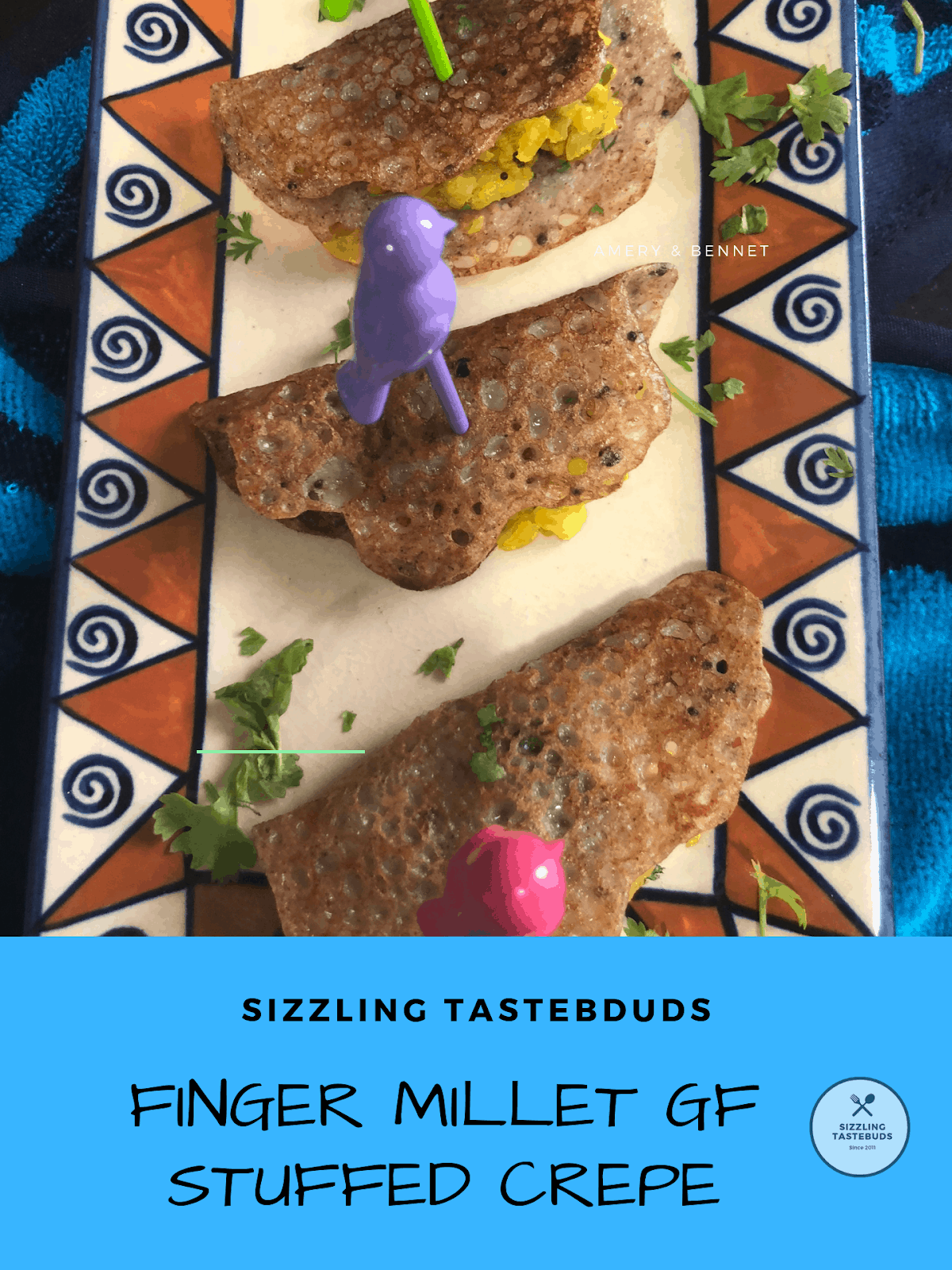 Pin
Filling:
I used the masala dosa filling. Recipe here. You can use any filling you wish. 
Mix all the ingredients except soda for the crepe batter and make it to a smooth runny (too thin batter). Keep aside for 10 mins.
 Heat a tava (skillet)and grease it well. Add the soda and gently fold into the batter .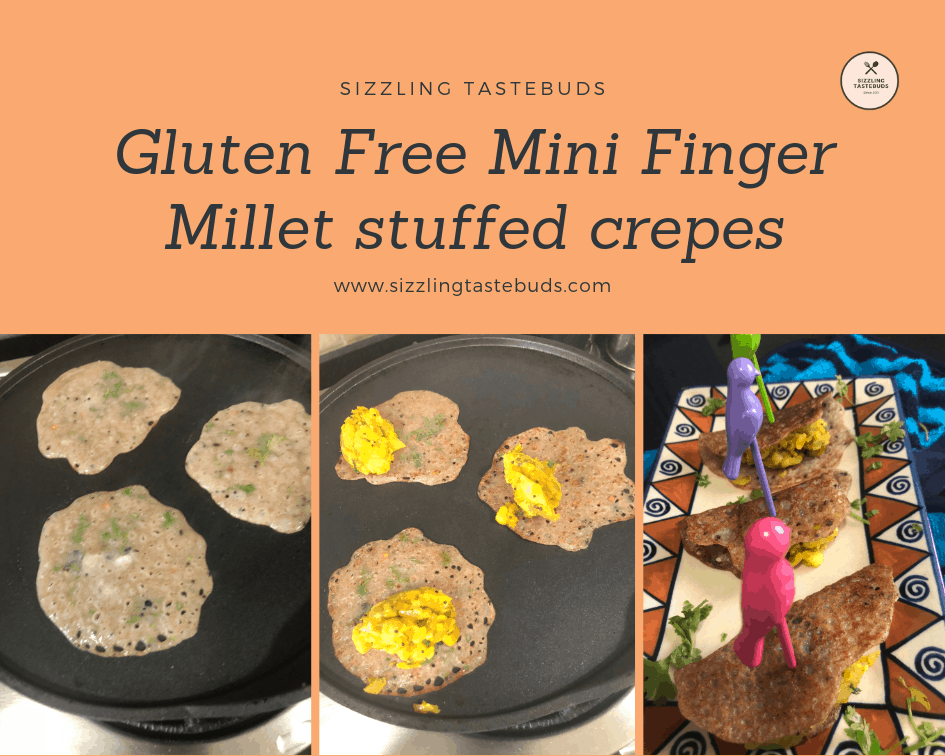 Pin
Spoon a small ladleful of the batter in a circular motion on the tava (let it be a thickish small dosa kind of). Drizzle oil around the sides, cook and cover for 30 seconds. Now fill a tablespoon of the filling and fold the half over of the crepe. Repeat for all crepes. Serve immediately.
Other recipes with Ragi on this blog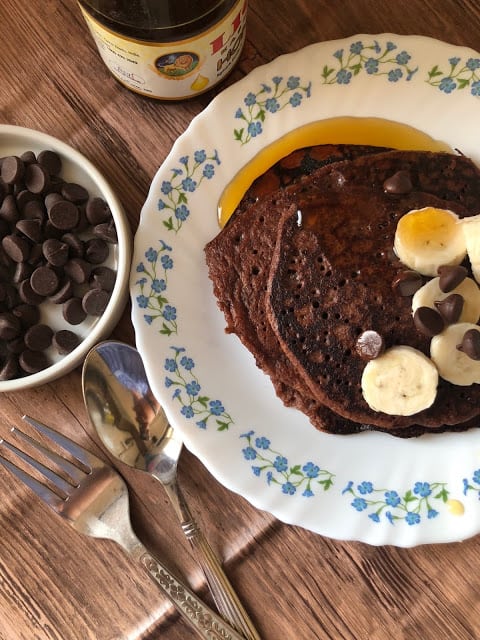 Pin
Ragi Rotti (flattened Indian bread)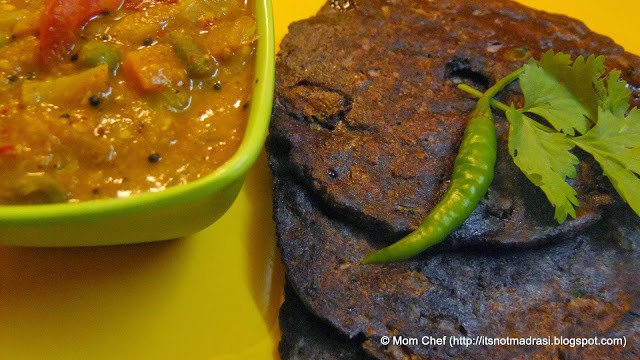 Pin
Ragi Sevai (Fingermillet Vermicelli Upma)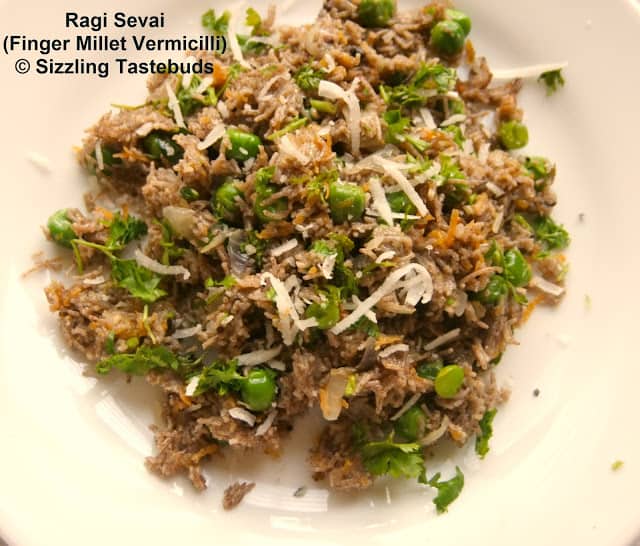 Pin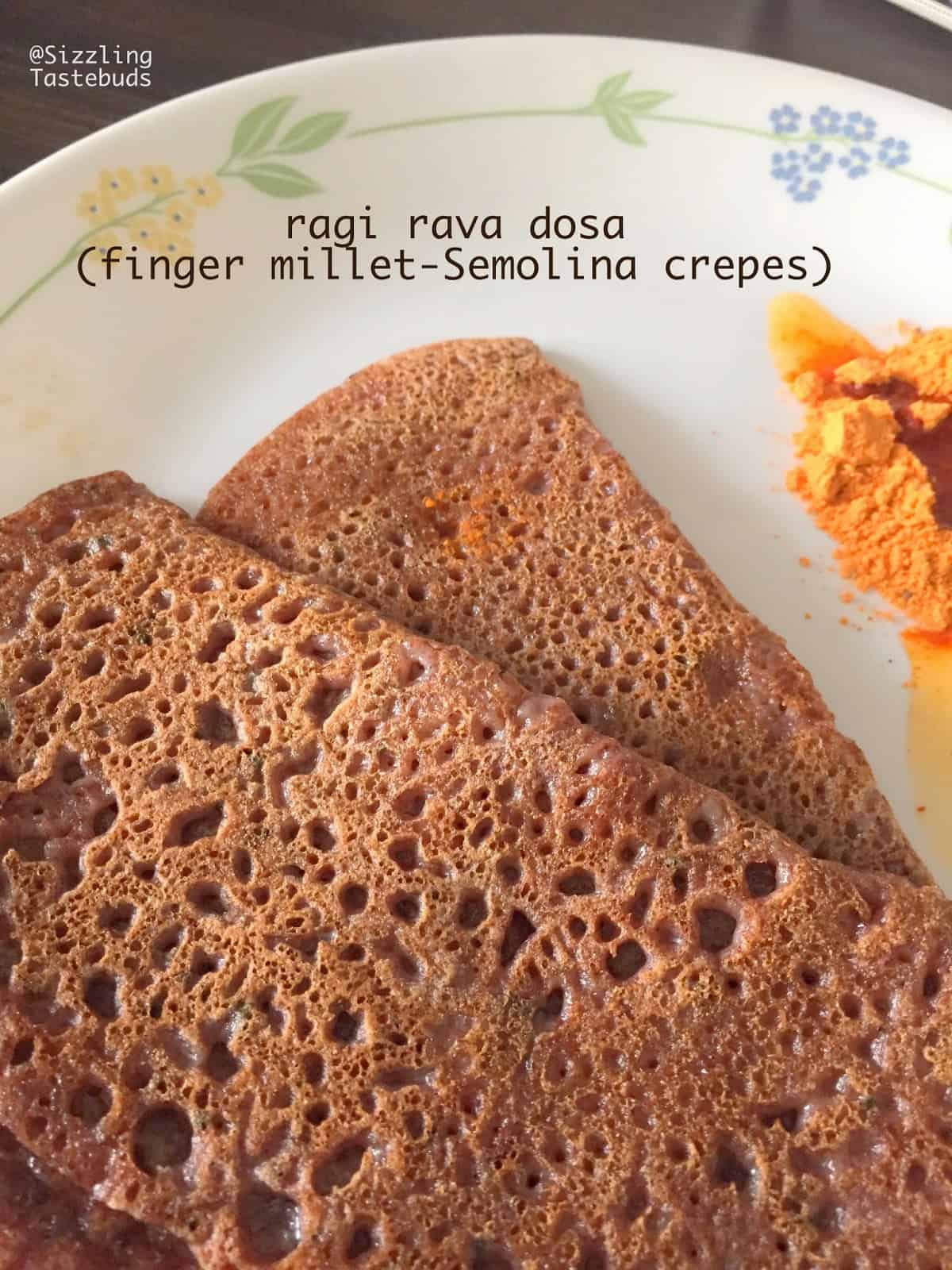 Pin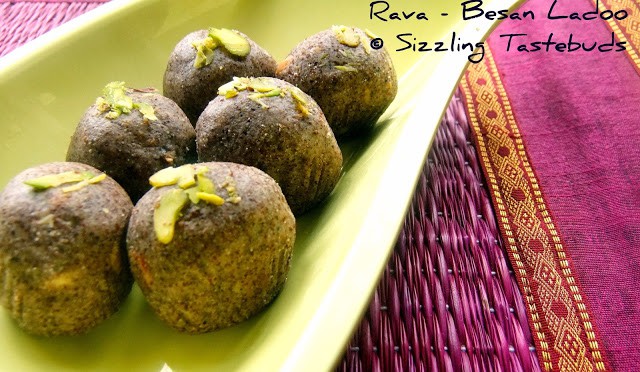 Pin
Steamed Ragi Dosa (No oil recipe)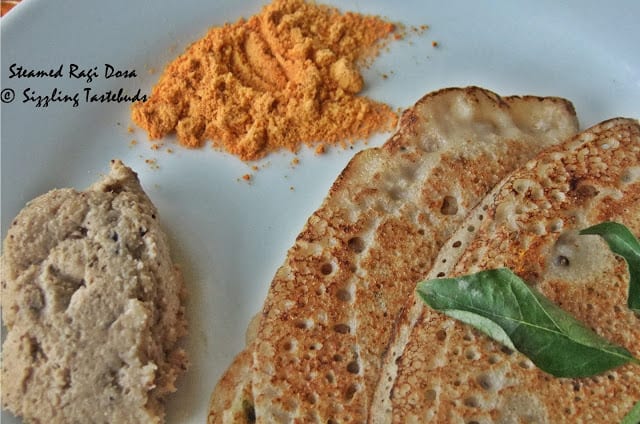 Pin
Pin
Ragi Mudde / Ragi Sankati (steamed fingermillet roundels)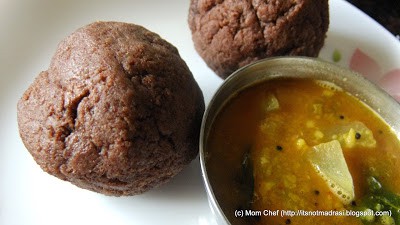 Pin
Wholewheat Ragi- Jaggery Eggless Muffins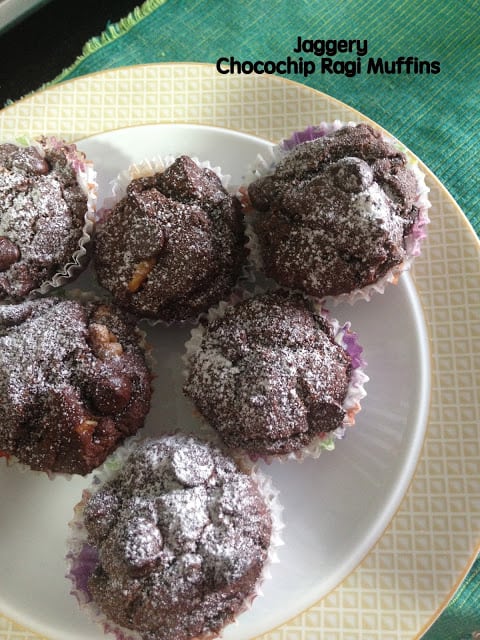 Pin