Feels good to be back hosting an event for Priya
Mitharwal's Healthy Me, Healthy Us event for June
2013. Thanks Priya for this opportunity. Although am late by a day in
announcing this event as my vacation extended quite a bit more than expected,
inviting all you health freaks to link up Healthy, Eggless & Vegetarian
Entries all this June.
I shall recap the requirements for this event
directly from Priya's event announcement . Meanwhile use the Linky Tool
provided below to link to this event. If you are a non-blogger, do email me
your recipe so I could include it in the round up.
Look forward to all your entries
Cheers
Kalyani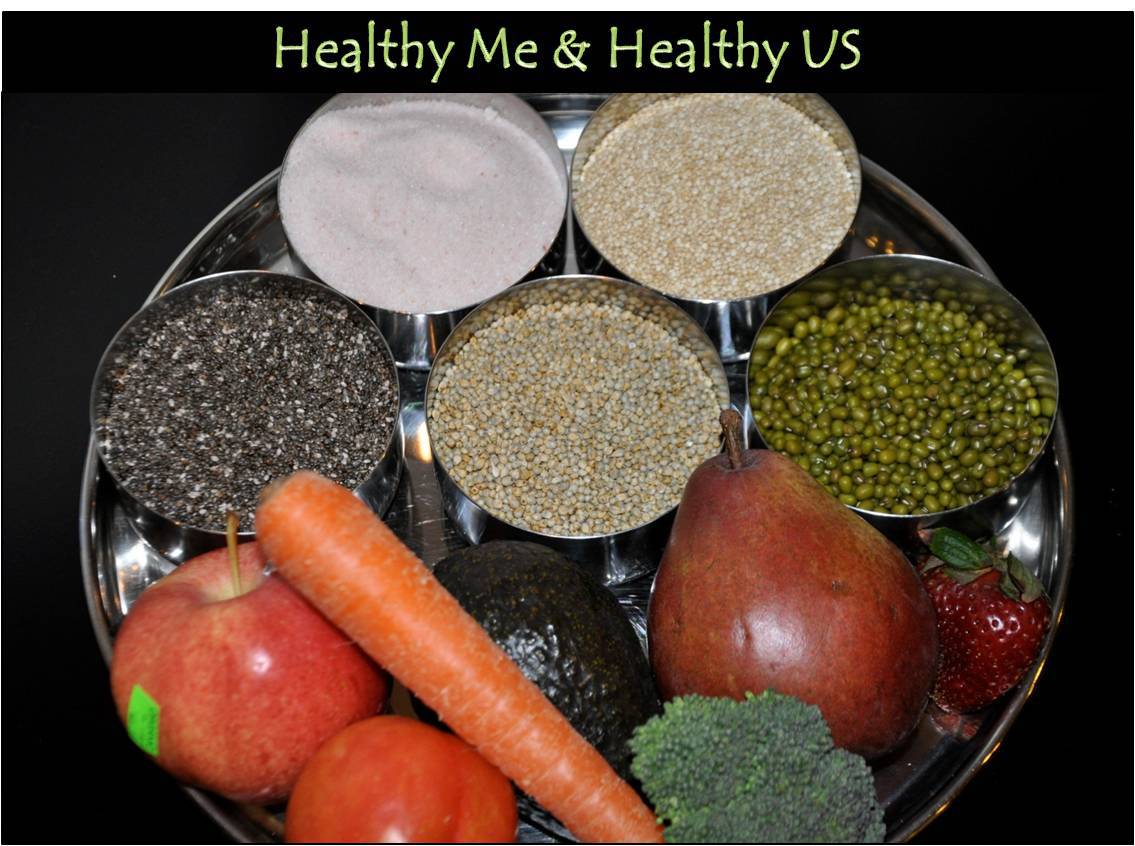 Pin
Lets look at some real good sources of Healthy Food
Ø Protein in Legume: Garbanzo beans, kidney beans,
lentils, lima beans, navy beans, soybeans, split peas
Ø Protein in Grain: Barley, brown rice protein,
buckwheat, millet, oatmeal, quinoa, rye, wheat germ, wheat, wild rice
Ø Vegetable Protein: Artichokes, beets,
broccoli, Brussels Sprouts, cabbage, cauliflower, cucumbers, eggplant, green
peas, green pepper, kale, lettuce, mushroom, mustard green, onions, potatoes,
spinach, tomatoes, turnip greens, watercress, yams, zucchini
Ø Protein in Fruit: Apple, banana, cantaloupe,
grape, grapefruit, honeydew melon, orange, papaya, peach, pear, pineapple,
strawberry, tangerine, watermelon
Ø Protein in Nuts and Seeds: Almonds, cashews,
filberts, hemp seeds, peanuts, pumpkin seeds, sesame seeds, sunflower seeds,
walnuts (black)
Ø Iron in Vegetables/Fruits: Sun Dried Tomatoes,
Apricots, Parsley, Spinach, Coconut, Olives, Currants & Raisins, Palm
Hearts, Lentil Sprouts, Swiss Chard, Asparagus (Raw), Broccoli Raab,
Pears , Figs , Apples , Dandelion Greens, Kale etc.
Ø Zinc sources: Breads, grains, cereals,
Legumes/Beans, Soy foods, Nuts and Seeds, Corn, Peas and Sea Vegetables etc.
Ø Vitamin B12 sources: Cheese, eggs, whey, milk &
yogurt and yeast etc.
Ø Omega-3 Fatty Acids: Hemp Seeds, Walnuts, Flax
Seeds, Olive Oil, Avocado and Chia Seeds etc.
Ø Vitamin D: Sunshine (is the best), Orange Juice,
Mushrooms etc.
Now, with all this talk, let's come down to the
rules of the event.
You have to cook a dish out of "unprocessed"
and "unenhanced" foods ONLY. If you have made something and have doubts on
whether or not it qualifies, let me know. I recommend using more
vegetables, fruits and nuts/seeds than grains in your dish.
Any course of the meal is allowed, even
beverages.
Eggs and Meat/Seafood/Fishes are NOT ALLOWED.
Using pre-packaged food are NOT ALLOWED.
Using artificial flavors are NOT ALLOWED.
Using pre-processed food is NOT ALLOWED.
Nut & Seed Oils ARE ALLOWED but in
moderation.
Paneer & Tofu are ARE ALLOWED, as they not
exactly processed, but cooked to make it the way they are.
Stone Ground or Mill Ground (Uncontaminated)
flours ARE ALLOWED.
Keep DEEP FRYING to MINIMUM.
You have to do a small write up on the
nutritional benefits of your dish and if possible (recommended) how many
servings it gives and what is the calorie per serving (approximate).
Provide some substitutes for certain
ingredients, if you think they are not easily available. Vegan substitutes
will be highly appreciates.
Archived posts will be allowed, if it follows
all the above rules