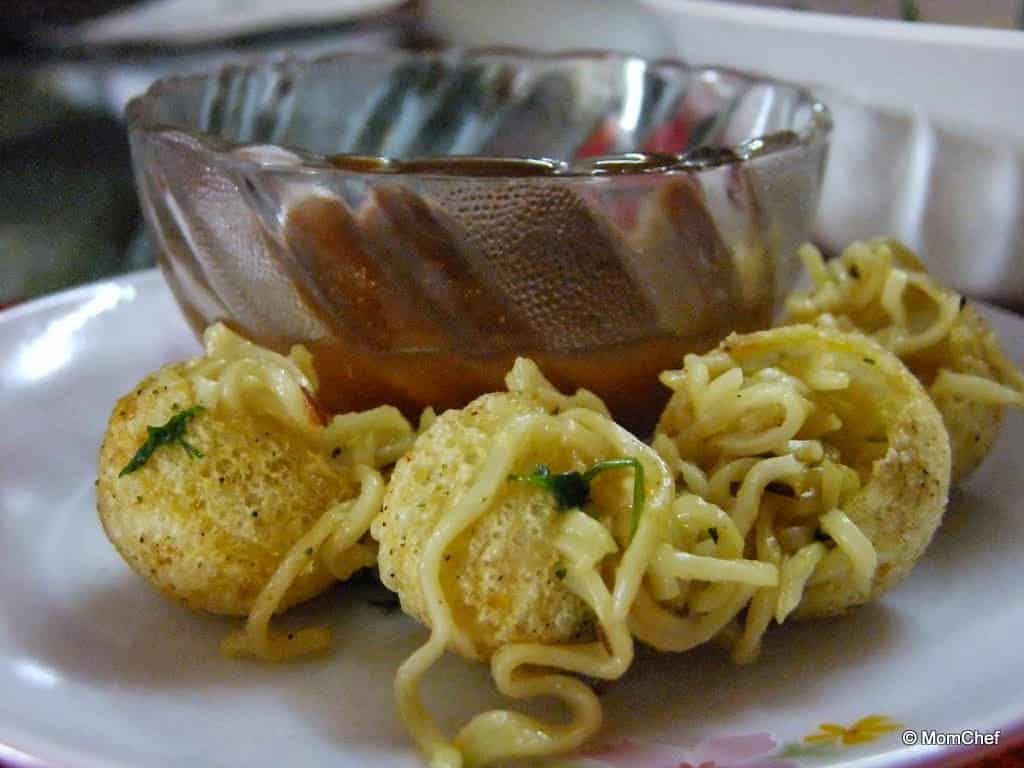 Pin
Kids' food is based on their mood and needs and wants – all three being mutually exclusive J But one favourite which never fails to cheer kids and adults alike is Pani Puri. Probably has its origins in Mumbai and is known by different names – Puchka, Golgappa, etc. Pani Puri is delightful for the tangy sauces it goes with. For lunch today (yes, lunch) on Republic day, we decided to have Pani Puri for lunch, and I fondly recall the gleam in my daughter's eyes when I brought it all to the table !
But it was Pani puri with a twist – Noodles Pani Puri !! Something that combines two kids favourites into one – pani puri + Maggi noodles, the feeling and ecstacy akin to watching George Clooney & Brad Pitt together onscreen 😀
Delightfully simple to make, the ingredients are as follows:
Mini Pani Puris – 25 (I used the mini version as kids generally can gulp it one go)

Sweet Date Chutney – 1 bowl

Kala Namak ( black salt) – ¼ tsp

Amchur (Dry Mango powder) – ½ tsp

Dry Pudina Powder – 1/8 tsp

Maggi Noodles (or any other instant brand) – prepared – 1 cup
Method:
Prepare the noodles as per the packet instructions. You may or may not wish to add any veggies to this. I added good old Panneer to increase the protein quotient.

To the date chutney, add Kala Namak, Amchur, Dry pudina powder and mix well.

Gently tap the pani puri with a small fork, spoon the prepared noodles into it and add the chutney.

Serve immediately.
Tips:
a) As it was a kids only meal, I did not add the green chutney (mint-green chilly) . For a party, you may serve this with both. Ensure you add the noodles just before serving ,else it may turn soggy.
b) Add 1 or 2 ice cubes to chill the date Chutney – it increases the slurp quotient manifold J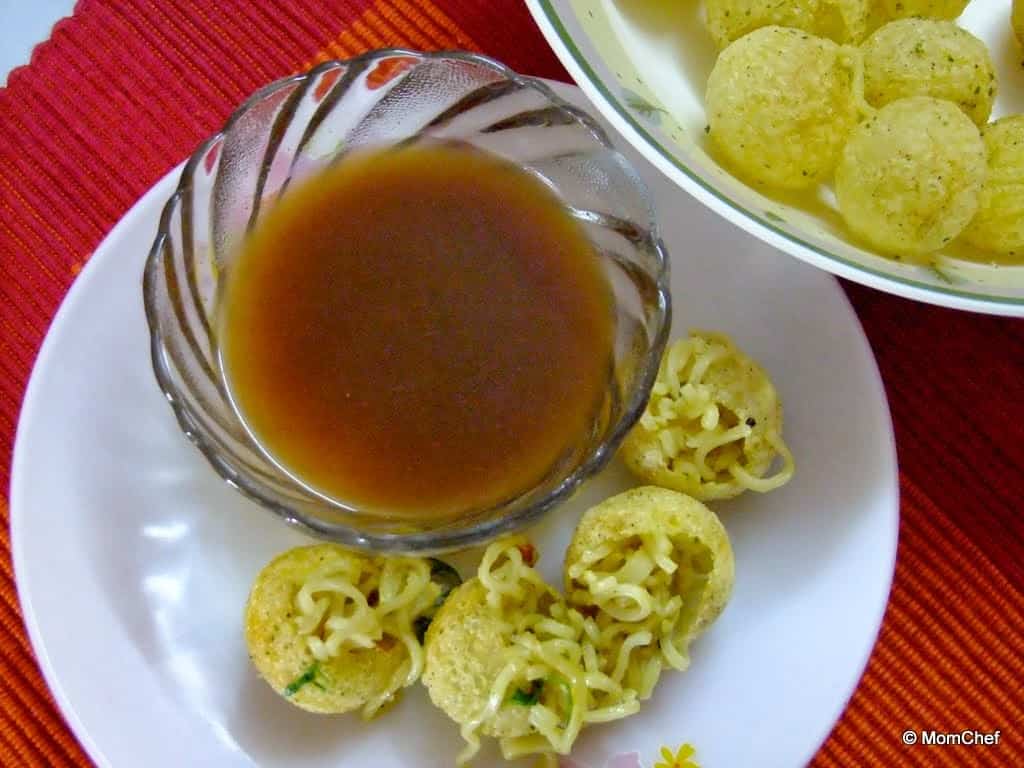 Pin