Chocolate is a natural choice for kids and chocoholics (never mind the age). February is all about chocolate and Valentine's day ! You dont need a reason to munch on a good choco based dish- winters beckon that warm cup of hot chocolate – spiced or otherwise, its a great choice 🙂
So, let put on our thinking caps (you cant really mess with chocolate), and send those entries to Kid's Delight – Chocolate theme. Whats more, my blog completed 5 years, so there's a celebratory giveaway to one entry as well !! Its only getting better, isnt it ? 🙂
So, lets send those yummilicious entries to Kid's Delight – Themed Chocolate, original event by Srivalli, hosted here at Sizzling Tastebuds. Kid's delight is quite a popular event amongst we bloggers and I had earlier hosted Wholegrains, Party Ideas, Iron Rich Foods in the previous years…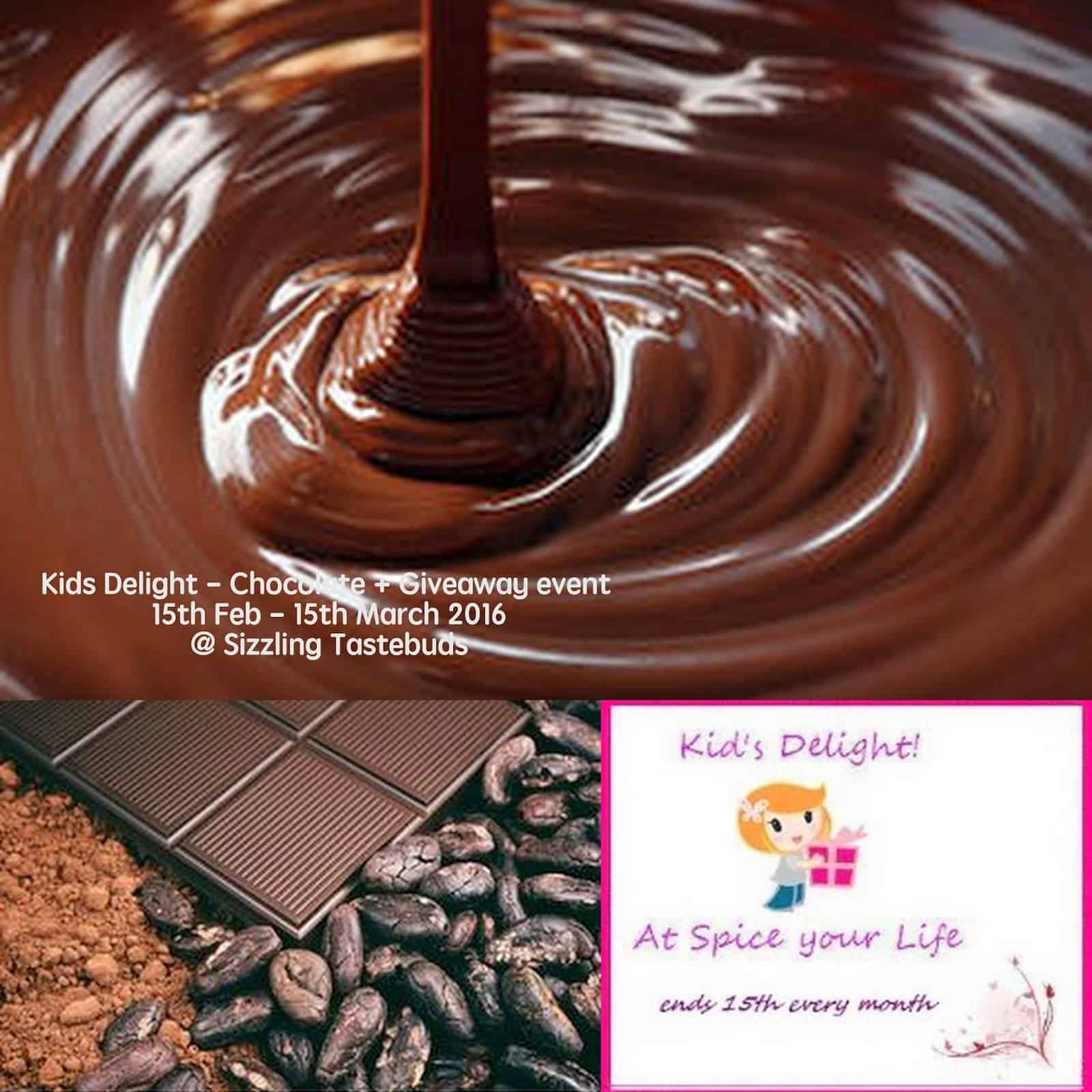 Pin
Lets quickly run through the rules once more:
1) Chocolate can be used in any form / any cuisine / any course (think chocolate dosa- the wackier the idea, more fun it is ), provided its the star of the dish..
2) All entries are to be eggless / vegetarian / vegan / alcohol free. Non vegetarian or egg based entries or recipes posted earlier to the event period shall be promptly removed from the linky tool
3) All entries are to be posted afresh (posted betn 14th Feb – 15th March) and linked to BOTH my announcement as well as Valli's Kids Delight announcement(check the links for details)
4) One blogger can send in more than one entry to this event, provided all entries are posted in the event period
5) Non bloggers can also send in their entries – please mail me the original recipe along with pics in a word doc to [email protected]. Bloggers may kindly use the linky tool below to link their entries.
6) Use of above logo is optional, but recommended.
7) All entries need to have #KidsDelightChocoGiveaway in their post as a hashtag to qualify as an entry.
Look forward to all your delicious entries. The winner (india based blogger or one with an India address) of the self sponsored giveaway shall be announced with a week from the event closure along with the event roundup.
Cheers
Kalyani